Real-time financial metrics that keep your business out of the dark
Published 2015-10-13, updated 2022-04-28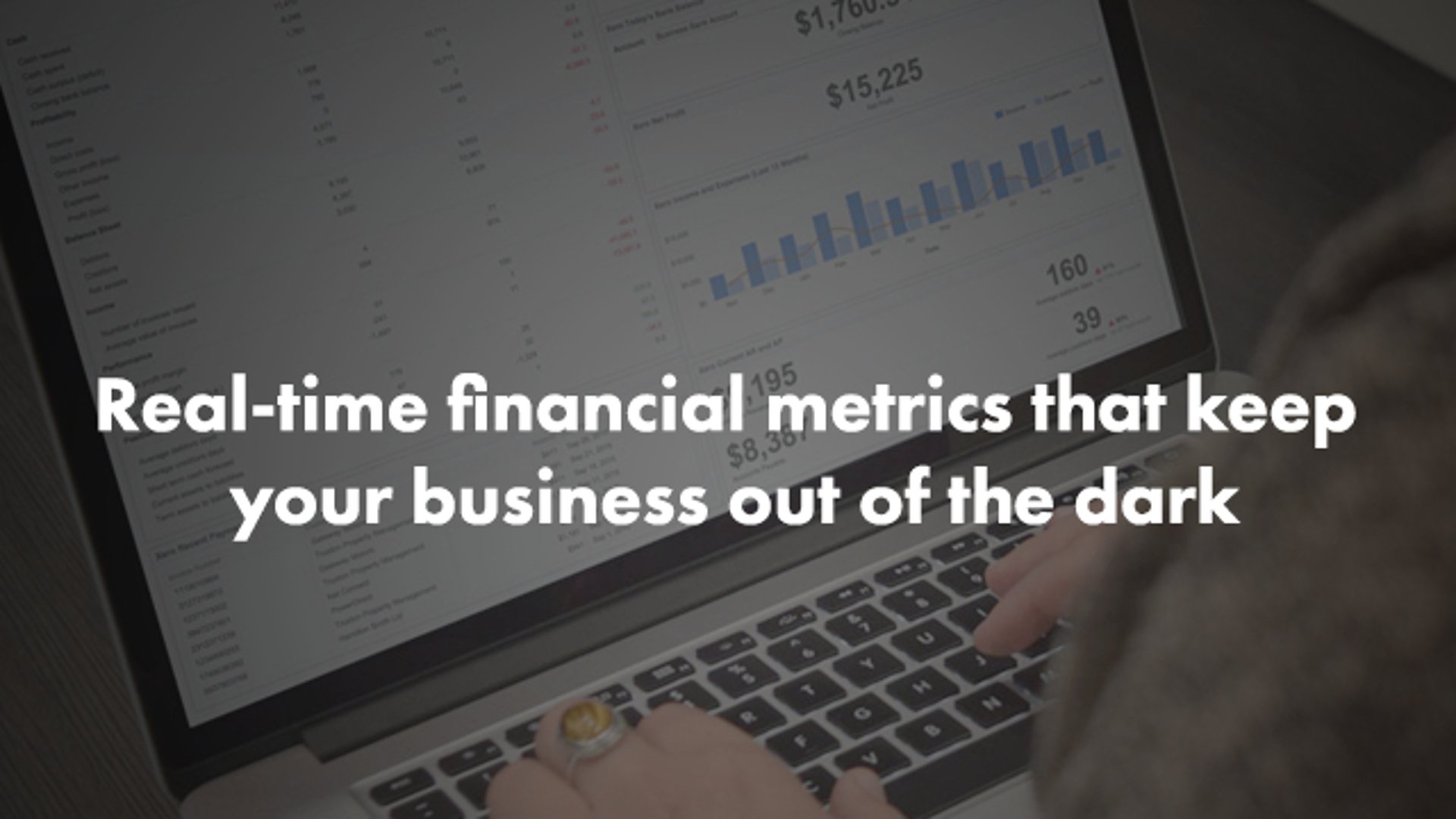 Summary - Monitoring key financial metrics in real-time can play a big part in your success. Follow this 3-step process to monitor your financial metrics.
---
About ten years ago I started working with small businesses to manage their bookkeeping and support CEO's and business owners with their financial requirements. Essentially helping companies move out of the dark into the light.
What I was shocked to find is the number of companies that were operating in the dark without any visibility into their key financial metrics. Many companies I met were making decisions based only on pieces of information or worse yet, gut instinct. Many of these companies would wait until yearend to find out what their bottom line was. The issue was they didn't define their organizations KPIs. I'm still amazed that this is even possible.
Fortunately for me I was introduced to Allan Wille, the CEO of Klipfolio in the very early days of working for myself. I was impressed with what Klipfolio was doing and I was inspired by their passion to not only operate their business with the lights on but to help others do the same. I have had the benefit of working with Klipfolio as they've grown and moved their dashboard software product into a SaaS based business. It wasn't always easy for them but I believe that their ability to monitor their key financial metrics in real time has played a big part in their ability to succeed. Every time I meet with Allan he points me to a metric on his dashboard and he is always trying to get us to use the dashboards to gain insight or to simply help us do our jobs more efficiently. The only option at Klipfolio is to have the data available. And to make smart decisions based on the data.
When I started to apply this thinking to some of my other clients situations it became apparent that one of the challenges with this essential requirement, was accessing the right data within the right time frame. The accounting cycle takes up to a month to complete and in some cases this may be too late to react to problems or to seize opportunities.
The questions I always faced; Is the bookkeeping up to date? What other systems contain important financial metrics that should be monitored? And where is money being spent that the return on investment may be zero.
After years of helping companies move out of the dark and into the light, I like to summarize the process in three high level steps:
1) Choose your systems and set them up properly.
Having an accounting system is number one priority. Accounting packages such as Xero are easy to get started with and are an essential element in any business.
There are hundreds of other systems available to track various sorts of data. Decide on the ones that will add the most value and possibly even integrate into your accounting software. This will save you time and, in turn, money.
2) Keep your data as up to date as possible
This can be made much easier with many automated online systems that have data in real time. Google Analytics, for example, can give you statistics at any moment in time.
Other systems such as Salesforce, Basecamp etc. may require manual updating so the key is to keep on top of this. Instil process that makes keeping the data as up to date as possible.
3) Monitor/Report
Once you have the systems decide what the key financial metrics are that need to be measured and find a tool that will help monitor the important information in real time.
What Klipfolio does well is that it allows data to be pulled from various sources and presents the data on one dashboard. Instead of a user logging into various applications, the data is accessed through an API and placed on the dashboard for real time monitoring. So even though the accounting cycle may not be fully complete it is possible to monitor critical accounting metrics along the way such as payables, receivables, cash, billings, budget vs actual, budget vs forecasts, monthly recurring revenue, web traffic vs marketing spend etc., etc.
By mashing different data sources together it provides visibility at any time into key financial metrics. No more waiting around for the accountants to close the books in order to understand important numbers. With the help of Klipfolio, you can create financial and accounting dashboards in minutes, just like this Xero dashboard example.
About a year ago I created a financial dashboard for one of my clients using Klipfolio. This particular customer had told me that spreadsheets were not the best way for her to see the data that we were monitoring. Although we had made great strides in being organized and monitoring the data, she didn't want to open an excel spreadsheet. Learn more: Excel dashboard
Instead she wanted pictures, charts and colours. We created a simple dashboard that now allows her to get real time visibility into the key financial metrics. We pull data from various locations but it all appears on one dashboard with colour and pictures. I've found that our finance reviews are much more upbeat. Instead of being heads down in a spreadsheet we can visually see how things are progressing and we have much more productive conversations around the numbers and how we move forward.
Taking a step back to identify what is important and how it can be monitored is key to improving a business's chance of success. Of course it is possible to still succeed and grow but why not reduce the sleepless nights by having the information you need every day. The data is out there. Just go get it.
Related Articles