Tech Partner Spotlight: Talkwalker
Published 2018-06-12, updated 2023-02-01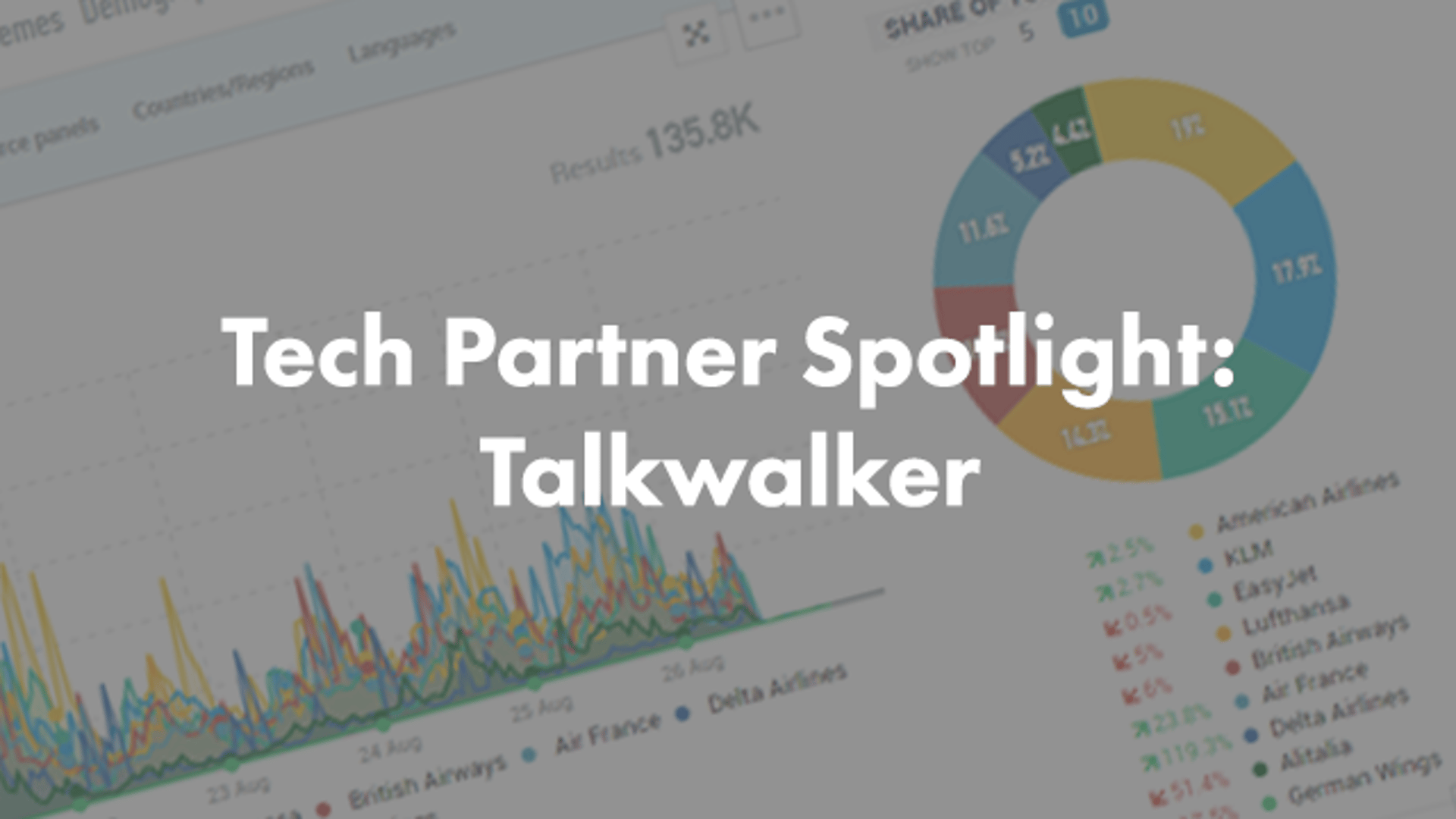 Summary - Talkwalker is a social listening and analytics company that empowers brands and agencies to optimize the impact of their communication efforts.
---
Introducing Talkwalker, the Social Listening and Analytics Specialists
We've had the pleasure of being a Klipfolio partner for over 3 years now and some readers may have already be familiar with Talkwalker data when creating dashboards in Klipfolio. In the following blog, I want to provide a deeper look at exactly what the Talkwalker platform does, how it works and crucially, how it helps clients.
What we do
At its core, Talkwalker is a social listening and analytics company that empowers over 1,000 brands and agencies to optimize the impact of their communication efforts. We do this through combining state of the art technology with a commitment to helping our clients every step of the way, to find insights that make an impact. Our platform is able to turn the millions of discussions on social networks, articles in the news, opinions in blogs and scenes in images into concrete insights that companies can use to protect, measure and promote their brand communications worldwide.
How we help businesses
Broadly speaking, our clients have three key areas where they are looking for help: protection, measurement and promotion.
Protection
What we mean by protection is being able to monitor and understand all the conversations happening about your brand, products, key personnel and any other topics that are crucial to the running of your business. Our clients use AI-powered sentiment analysis and automated alerting systems to ensure that they are able to react quickly and effectively when an issue starts to emerge.
It's also about using social data to get a clearer picture of your reputation. Not just the positive and negative sentiment but understanding the kind of emotions linked to your products and campaigns, the context and communities linked to your brand. Using these insights, our clients carefully monitor their brand health and use this as a guide when creating new initiatives and reacting to news and discussions online.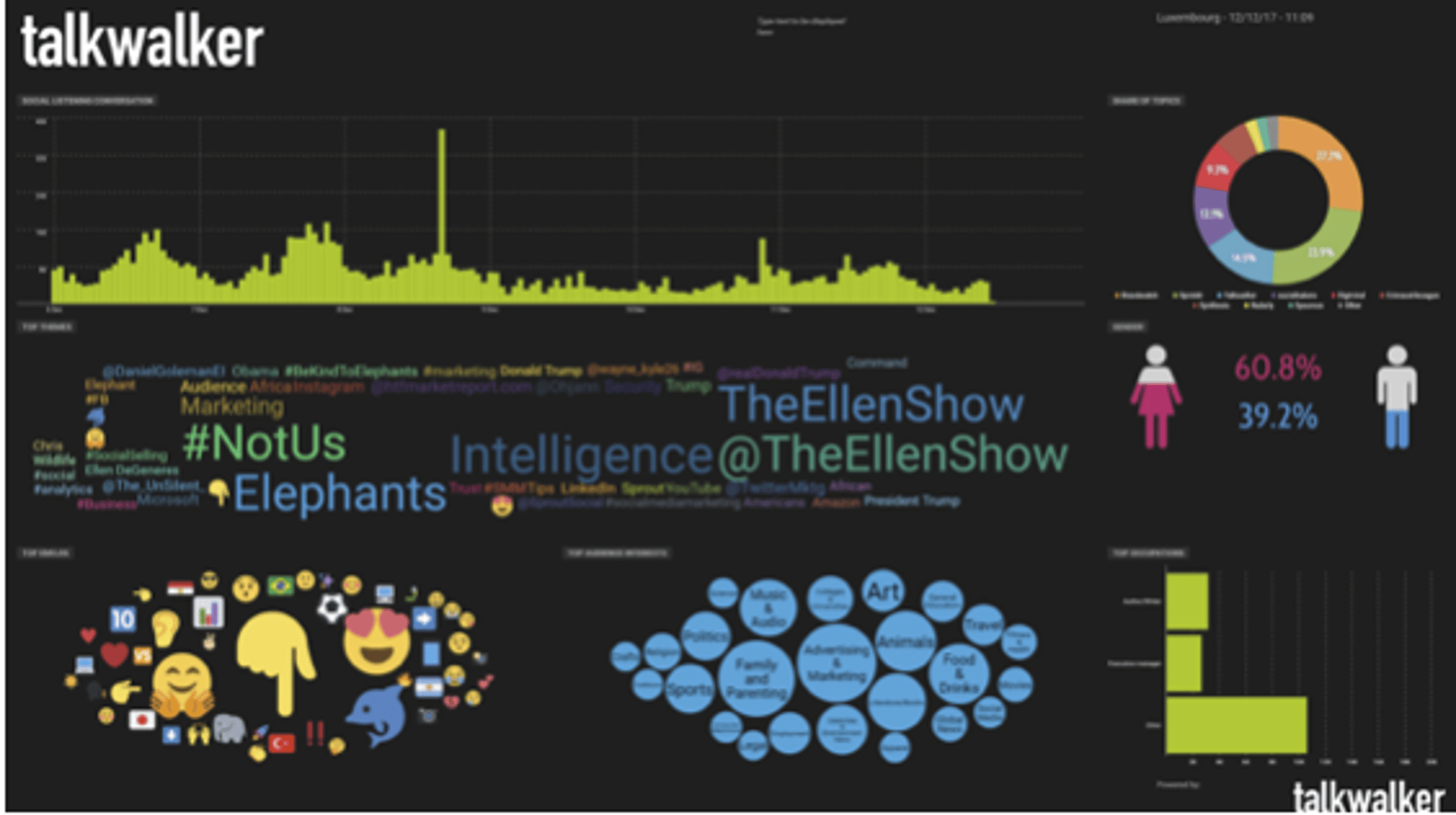 Measurement
As a data and analytics platform, no surprise that a lot our clients are interested in metrics and measurement. Most often brands use social listening to determine the success of marketing and PR campaigns by setting targets for social and online metrics and benchmarking against previous campaigns. This doesn't just mean comparing numbers of engagements or reach, but analyzing whether key topics and phrases have resonated with social audiences, understanding whether PR campaigns have had an impact on public discussion or how social discussion translates to conversion.

We've even created a guide to measurement that helps our clients understand the many layers that go into creating an effective online measurement framework.
Promotion
The final piece of the puzzle is promotion and optimization. With the amount of data now at our disposal, there are more opportunities than ever to find insights that can help to enhance performance. From understanding influencer impact and networks to ensure your message is amplified to the right audience at the right time. to monitoring campaigns in real-time and using emerging trends to reach a wider community, social data plays a key role in how global brands stand out in a noisy, fast-paced online environment.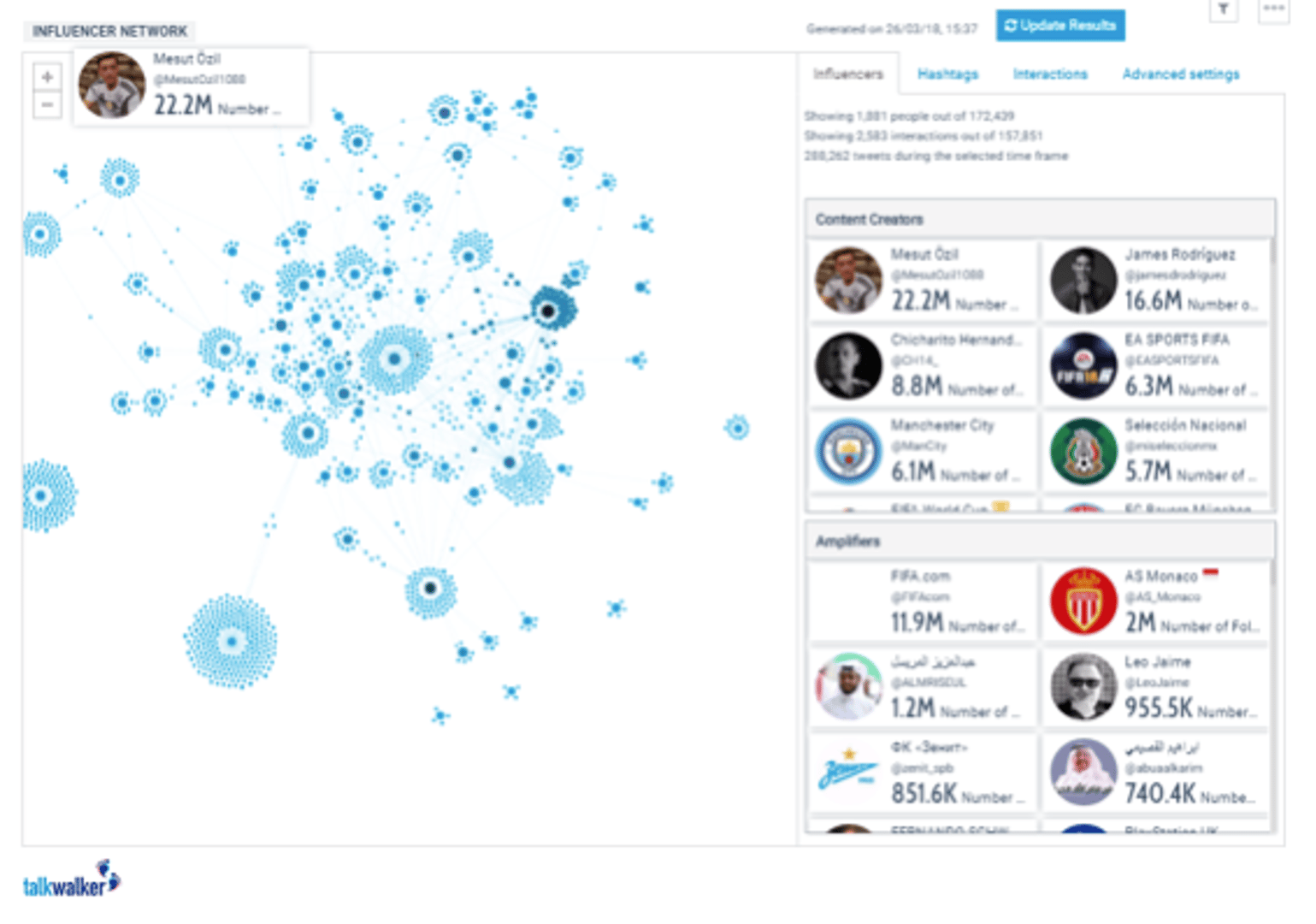 Social insights also provide a unique, up-to-the-minute view of consumer insights that are hard to replicate through more traditional methods of market research. This window into real-time, unsolicited customer opinions help PR and Marketing teams craft messages and campaigns that strike a chord with their target audiences.
The Talkwalker Difference: Power, Usability, and Support
Power
One of the key elements that makes Talkwalker unique is the power of the platform. Talkwalker offers the widest coverage of data available on the market. From social networks and online news sites, to blogs and forums, the platform covers over 150 million websites worldwide. And it doesn't just stop at text. Through the incorporation of AI-powered technology, Talkwalker is also able to analyze the content of images from the logos that feature, to the scenes and objects in the background. Print and broadcast monitoring is the final layer giving Talkwalker clients 360 degree coverage across online and offline media.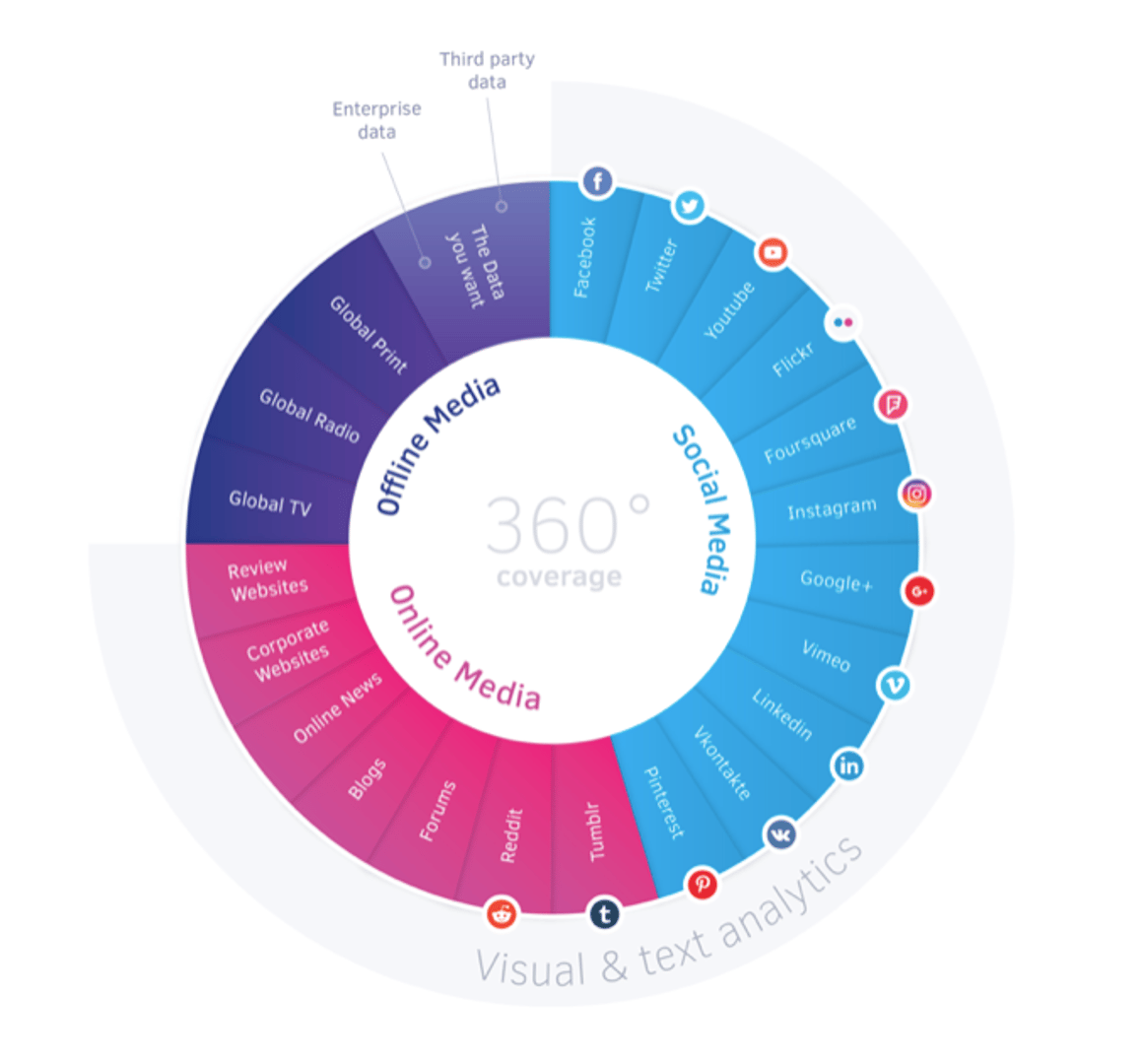 There's also the power of our analytics. AI doesn't just drive our image analytics engine, it also makes Talkwalker's automated sentiment analysis the most accurate in the industry. Unique analytics features like the virality map and trending score give clients an unparalleled insight into exactly how and why certain posts went viral while others fell flat.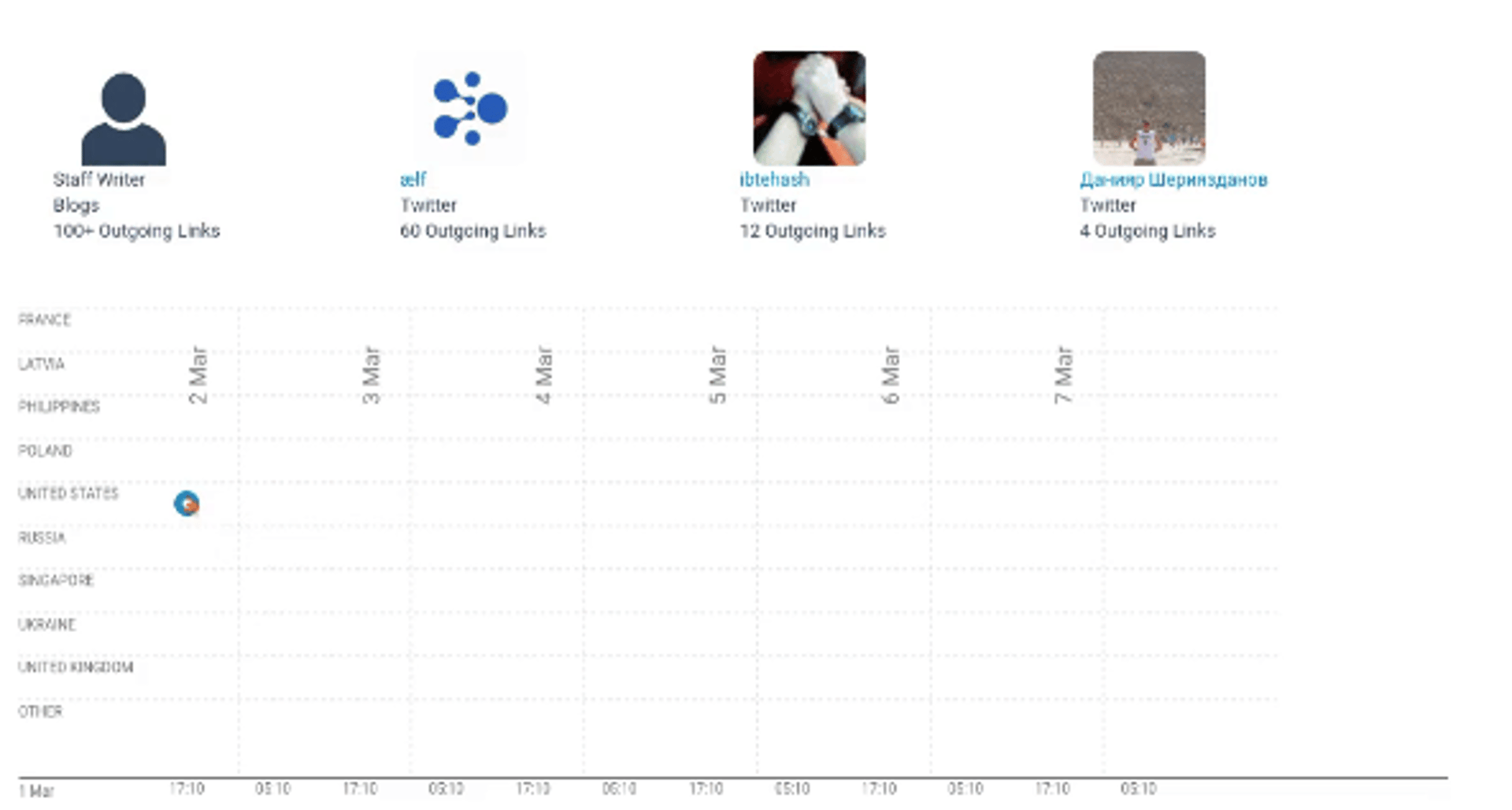 Innovations stands at the core of the Talkwalker platform, so by the time you're reading this blog no doubt there'll be new and exciting updates to the platform!
Usability
The second key point of difference with Talkwalker is usability. This is something we focus on as it's a problem we hear from clients and prospects regularly. Although most can see the value of social listening to their business, the investment of time required to learn how to use the technology can deter some companies. To help make the Talkwalker platform as easy and intuitive as possible, we've focused on three key areas our product: our interface, reporting features and search queries. We've configured our interface to make finding insights as simple as possible with a great example being our new Quick Search product highlighted below.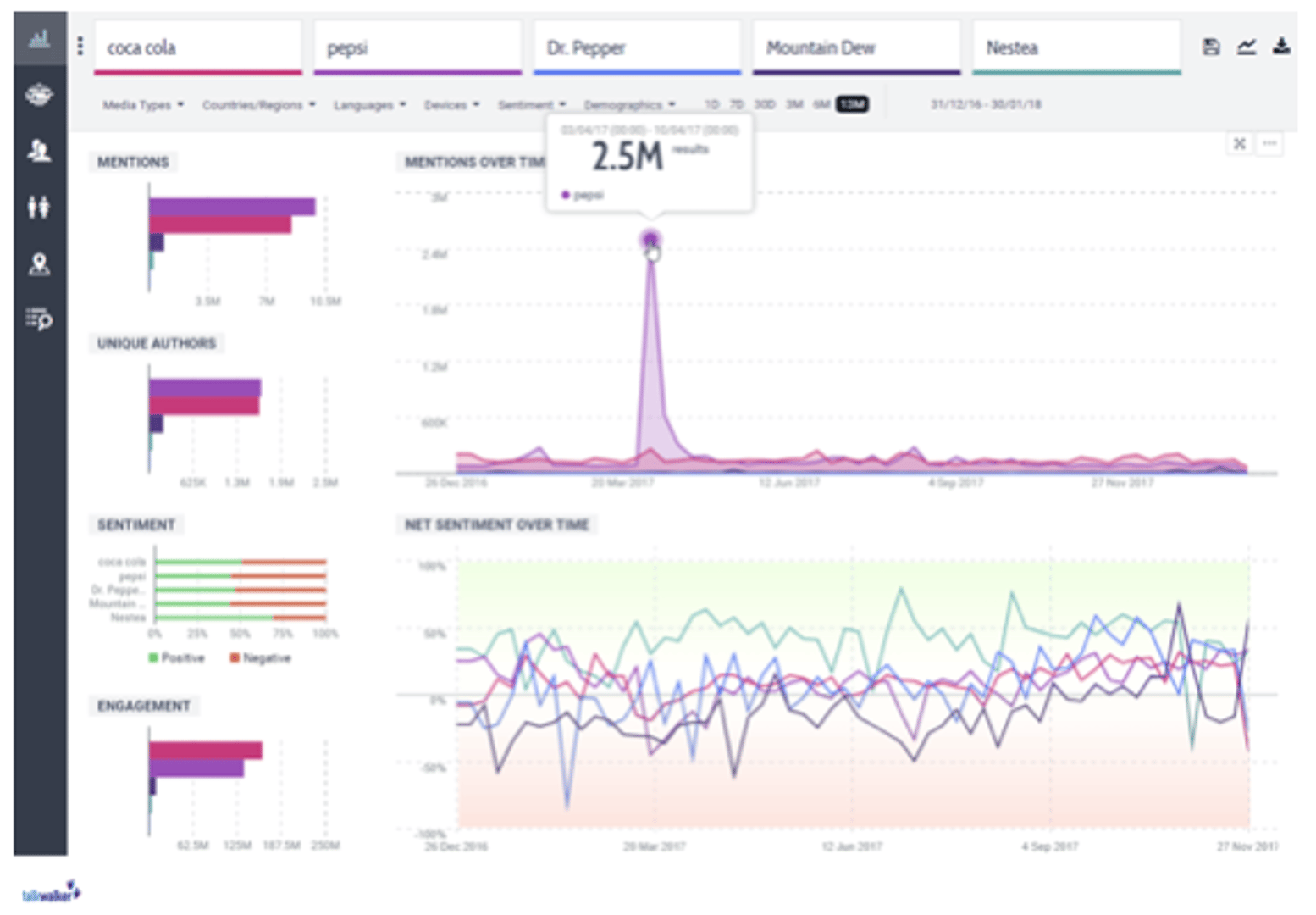 Reports are fully customizable and give you the flexibility you need to add external content and lay them out exactly how you need. Finally Talkwalker has the widest variety of search query options available in any platform so our clients can find the exact information they need to make an impact. That said, even with the care we take to make sure Talkwalker is as simple to use as possible, a little help never hurts.
People and Support
For our clients this is the most important difference. Every company says they offer "first class support" but at Talkwalker we go a step further. We know it takes time for teams to get to grips with new technology so our customer success team act almost like your own personal social listening consultant. You don't just go to them when you have a problem with the platform, you explain the business issue you need to solve and our experienced customer success team design a solution that fits your needs. We've helped global brands create automated issue monitoring systems that ensure they are never caught about by a crisis. We've created campaign management frameworks that help marketing and PR teams manage, monitor and benchmark campaign performance in close to real-time. We've even helped one enterprising pizzeria work out where they should open their next store using insights from images posted on Instagram. Our goal isn't to help you use the Talkwalker platform, but to help you find solutions to the challenges you face as a business.
So that's a little a bit about Talkwalker and if you'd like to know more, I'd encourage you to sign up for a free trial with one of our consultants who'll help you come up with bespoke solutions based on your precise business needs.
Learn how to build a social media dashboard for your business.
Related Articles