Data Driven Agency Series Chapter 4: The Essentials of an Agency Pitch
Published 2018-10-15, updated 2023-05-31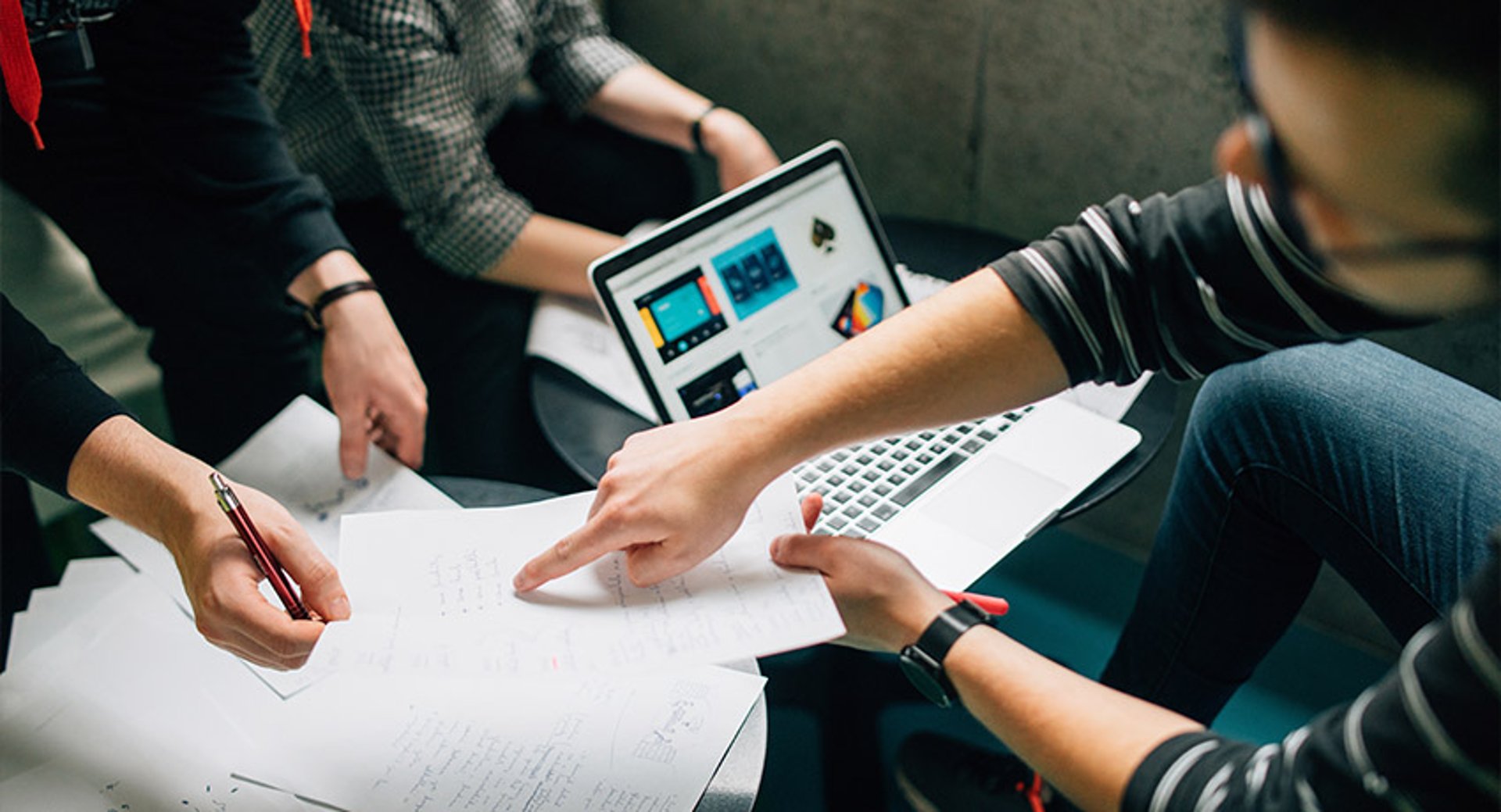 Summary - A curated list of both intangible (soft skills) and tangible tips for mastering the ultimate pitch, and, ultimately acquiring more clients.
---
The pitch - one of the most important parts of your job as an agency.
Convincing people to trust you with their business is no "one-size fits all" endeavour.
Currently, you may have processes in place that are repetitive and what you assume to be effective, but if you step back and are honest with yourself, the results are probably not as good as they could be.
Maybe you are an agency that approaches your pitch in the opposite way: investing hours, upon hours, upon hours coming up with a full executable marketing plan in the hopes of winning on the spot. Truth is you're wasting time because winning clients is more about fostering relationships than dazzling your prospects.
It's about finding a happy medium.
Although there is no cookie cutter approach, we have curated both intangible (soft skills) and tangible tips for mastering the ultimate pitch, and, ultimately acquiring more clients. This means tips on how to worry more about how you act and less about the nitty gritty first and then how to actually structure the pitch itself.
The intangible skills you ought to know
Become an expert of your potential customer and their industry

Successful agencies understand that not only do they need to understand their client's brand, they need to have an in-depth understanding of the industry in which the customer operates. This means getting to know the challenges that face the industry.

How do other players in the field market themselves? What works? What are other agencies doing to support these industry players?

Having a deeper understanding of the business and the industry in which it operates, will put you in a more favourable position as an advisor and master the art of marketing in that space.

Ask yourself: is this a prospect that is worth pitching to? No point wasting your limited resources putting together a pitch for anything but a solid prospect. qualify if the opportunity is valuable before wasting anyone's time.

What makes a solid prospect? One that gets you excited. One that is a good fit… that not only generates revenue for you but that you love doing work for. Because a client that gets your creative juices flowing will ultimately result in kickass marketing campaigns that add to your portfolio and make your agency look good.

This puts you in a better position to attract more clients. And so the cycle continues.

Make the pitch a two-way dialogue

The objective here is to establish a relationship.

The most successful agencies place emphasis on developing meaningful relationships with prospective clients. They understand that building these connections takes time, patience, and above all else, a dedication to active listening to the clients needs.

Once you have evaluated the customer's needs, that is when you can speak to the value you can bring to them. Not the other way around. Show them you know how to listen.

Get to know your potential client by asking questions.

Ask why? Ask why again.

Gaining a deeper understanding of the customer's pain points will allow you to get to the root of how your product or service can provide them value. Need some probing questions? Don't be afraid to ask:
What is your greatest marketing need? (SEO, PPC, ads, content, email, conversions, etc?)
Where have you and your team seen success in your past digital marketing efforts?
Have you ever worked with an agency before? What was your overall experience like?
What are your monthly lead and/or sales goals?
What are your most important metrics/KPIs? Are there other ones you wish to track but currently don't have the data?
Who are your top competitors and what is the number one thing that you can do better than them?
Who is your main target market? Do you have a marketing persona defined?
What is your budget?
Resonate, make them believe you
We mentioned before how building a solid relationship is key to winning new clients. One easy way to do this is how you communicate and portray yourself during the pitch itself.
There are a few key ways to do this that may seem obvious, but are often overlooked.
First, the points you are trying to make are always more effective when they are clearly communicated. This means, getting straight to the point and keeping things simple. You want to captivate your audience, not confused them. Start by selling them on your agency's aptitude, and leave the nitty gritty details about your work plan for later. Confusing your prospective clients means chances are, they've lost interest.
Second, make sure you can follow through on anything you promise in your pitch. Committing to things you can't deliver on make you seem untrustworthy. Be realistic in the expectations you have yourself and what you can do for your client. This way, they won't have false hope. And, if anything, keeping things modest up front means you will likely exceed expectations in the future.
Third, be prepared. You're obviously going to be excited about the possibility of landing that new client, but if you speak too quickly or stumble on your words, you not only lose credibility but also that spark that showcases your dedication and devotion to your craft. You know what they say, practice makes perfect.
Lastly, be confident in yourself and in the work your agency does. Bring examples of the phenomenal work you have created in the past, showcase your expertise on handouts that can be left behind after your meeting. This goes hand in hand with being prepared; knowing your great, and finding the balance between modesty and cockiness means you come off sharp and professional.
Embrace the process
Understand that Rome wasn't built in a day.
Know that although it may seem long and tedious, embracing the journey will mean the reward is that much sweeter. This means, embracing the process and the multiple interactions it takes to build a solid relationship.
By laying down a solid foundation through meaningful interactions, you're setting yourself up for success during your pitch. They already know and trust you and are far more willing to buy into the ideas you're selling.
Keep in mind that this process of nurturing does not end after you land the new client. Continuous communication, mutual respect, and honesty, always.
The special touches you need to make your pitch deck shine
We get it, pulling together the ultimate pitch deck isn't what you would consider "fun".
But, it doesn't have to be something you dread as much as you probably do.
Designing a pitch deck that actually works means being concise, yet creative, simple, yet captivating.
Easier said than done.
Your pitch is one of the most important documents you will generate as a business as it is this document that plants the seed for all future client relationships.
Let's talk about some of the key things to remember when pulling together your pitch deck.
Text legible
Use visuals
Simplicity is key
Focus on the audience not yourself
Bring handouts
Make it a conversation
Next step? The content.
Things to consider:
Make sure you understand how familiar your audience is with the market they are operating in, and, based on this, provide them with the necessary details, market insights and opportunities.
Think ahead to how the deck will be presented. Are you emailing it? Presenting it on a big screen? Are you presenting to one person or a room full of people? Consider these questions when writing the copy and designing the slides. Bottom line is they should be legible and easy to digest, no matter who the audience is or how they are receiving the content.
Make sure you implement a framework that can be used across all proposals you create (this will save you time). By using a template and editing the key points that are relevant to the customer's needs, you avoid leaving out important details and also ensure that the proposal is complete and personalized. Try this for a pitch deck template (note you can break these headings out into more than one slide):
Welcome
Who you are (history, team)
Your unique value proposition
Articulate the problem
Present your solution (keep it simple)
Your strategy and process
Financials/projections: How are your activities projected to impact your client's business?
Note: It is crucial that you follow up after you deliver your pitch in order to reinforce your understanding of the client's business and how you can add value.
Related Articles