Nakoa saves two hours a week per client on reporting with Klipfolio
Published 2019-08-08, updated 2023-09-26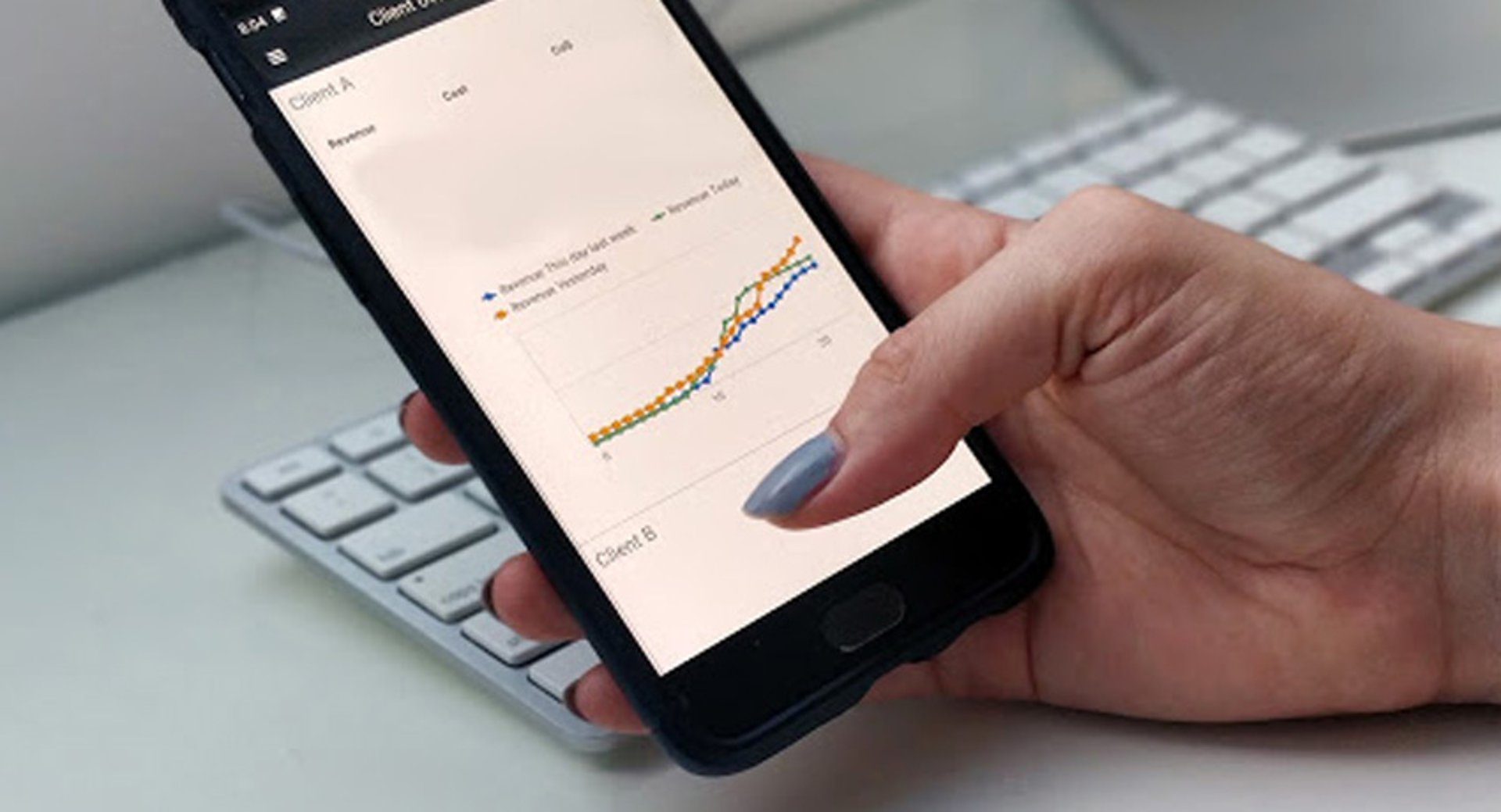 Summary - Nakoa scaled Klipfolio and created dashboards for all of their clients. The dashboards include the clients' top of mind marketing KPIs that have the biggest impact on each of their businesses.
---
Nakoa is a data-driven digital marketing agency. They help clients clean their data and implement tracking of relevant KPIs in order to execute marketing campaigns.
After having worked internationally, Nakoa's founders noticed many companies don't have a solid data foundation and are not able to develop and execute online strategies. Using their expertise in data, digital marketing, and strategy, Nakoa was able to expand and is now working for clients across Western Europe.
Meet Robin...
Robin Prinsen co-founded Nakoa Digital in early 2018. He oversees almost every aspect of the business, making sure that everything is constantly running smoothly. His day starts by pulling up a Klipfolio dashboard on his phone.
"Using Klipfolio's mobile app, I know whether I can start the day off easy or start extinguishing fires by briefing the team on issues."
Moving from spreadsheets and Google Data Studio to Klipfolio
Before Robin and his team committed to Klipfolio, they were using Google Data Studio reporting and manual Excel/Google spreadsheets to report on the non-Google marketing channels. The client metrics they focused on the most were ad-spend, conversion ratios, and impressions.
After exploring Klipfolio, Robin realized that it had more data connectors than any other reporting solutions in the dashboard space. He loved that he could retrieve data from nearly any data source, mash-up the data, and create calculations. Robin also loved that he could connect Klipfolio to data in the cloud and to data housed in static files with relative ease. All of this backed by help from the friendly Klipfolio support team whenever you need it.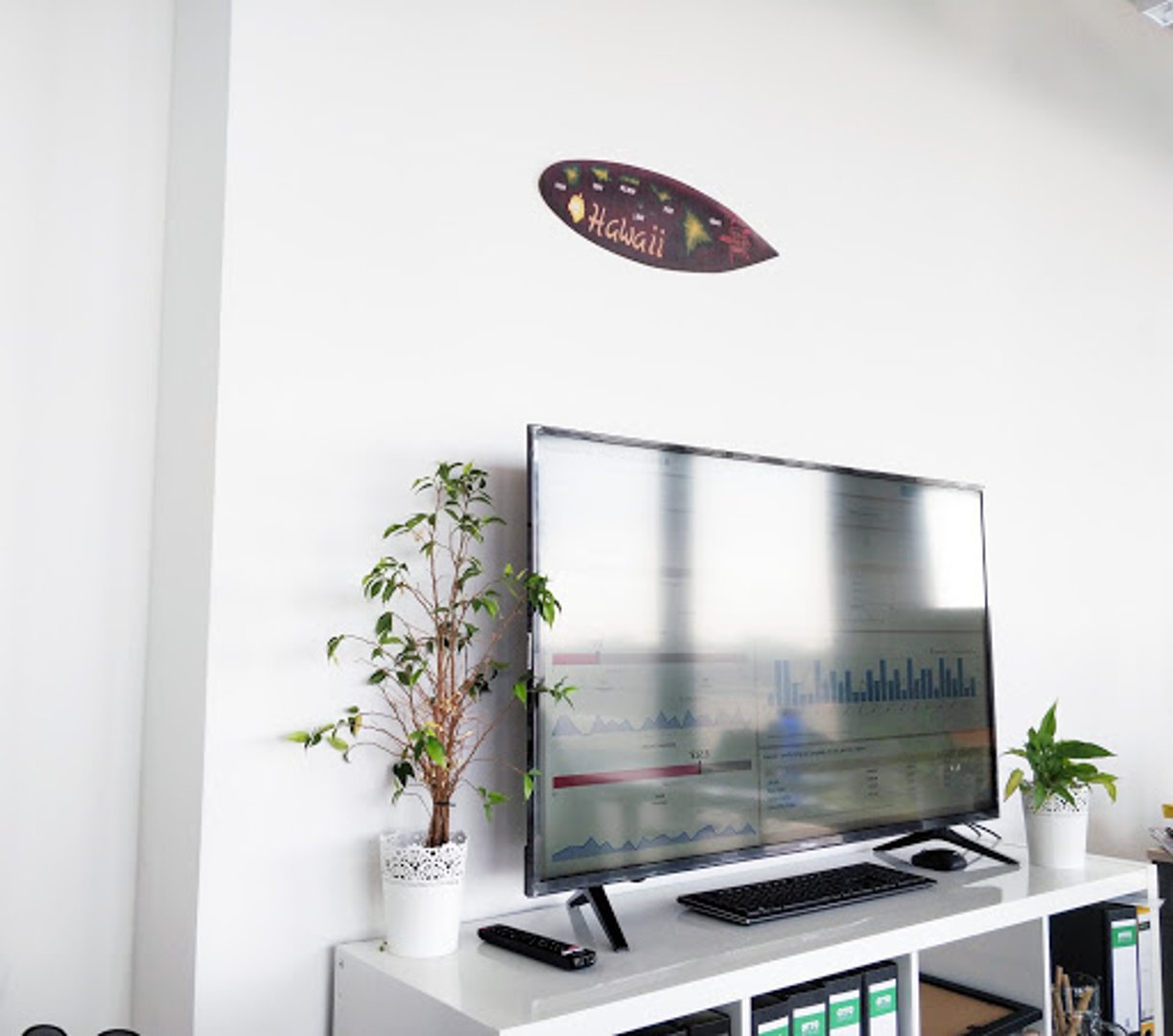 Internal data and client data managed with one tool
In the Nakoa office, they have TVs and tablets that display various dashboards on a slideshow-like rotation. Every time an employee walks around the office, most likely to grab a coffee, they are able to check on the status of their clients by glancing at the TV.
"Klipfolio drives employee engagement. Our dashboards keep us notified and allow us to act quickly when something is not performing well for a client. Simultaneously, we also use Klipfolio for all of our client reporting. This way both us and the client are able to look at the same data and keep track of their performance in real-time."
Robin and his team have scaled Klipfolio and created dashboards for all of their clients. The dashboards include the clients' top of mind marketing KPIs that have the biggest impact on each of their businesses.
Top of mind metrics that make an impact on revenue
Currently, Nakoa's most impactful internal metrics are:
Revenue per hour
Previous day's revenue
Revenue same day last week
Revenue same day last year
"We've created Klipfolio dashboards for all of our clients which display their most important marketing KPIs."
Top marketing metrics include:
Marketing Qualified Leads (MQL)
Sales Qualified Leads (SQL)
Funnel conversion rates
Customer engagement
Marketing spend per customer
Return on marketing investment
Lifetime value of a customer (LTV)
Customer acquisition cost (CAC)
Customer retention
Saving time while keeping clients happy
"Since implementing Klipfolio, were saving roughly two hours a week per client on reporting. Dashboards have helped us stay on top of our internal data and client performance, resulting in a much higher client retention rate."
Klipfolio allows Robin and his team to be aware of client performance anywhere they go.
"In the office, we're surrounded by data. When we're on-the-go we're never in the dark. We use the Klipfolio mobile app to keep tabs on how our clients are doing."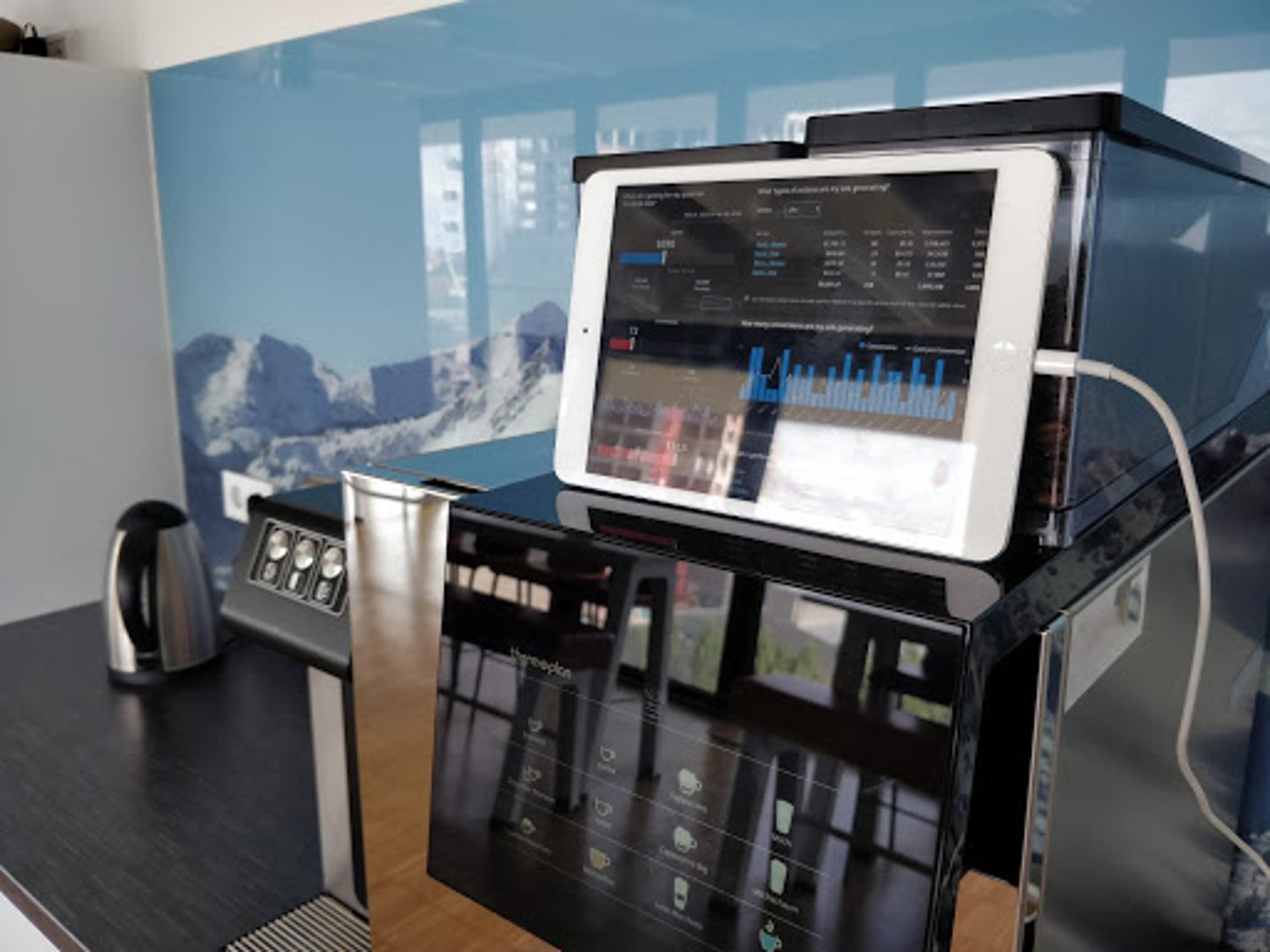 Their clients are also never in the dark. They are able to check their own status in real-time using the mobile dashboards Nakoa built for them on their phones and also in-office on big screen TVs.
"As an agency, it is great to be able to easily create new client dashboard accounts and copy our dashboards to our clients' Klipfolio accounts."
A data-driven agency culture
The Nakoa team has a very close relationship with their clients across different verticals throughout Western Europe. Data is massive for them, and they use it to support decision making on a constant basis. They are constantly pushing themselves to adopt the latest tech and tools to achieve the best results.
"We're a data-driven agency with a Hawaiian startup vibe."
Robin's advice for other agencies who want to become more data-driven with Klipfolio:
"Write down what you want to achieve with your dashboards. Then, determine which data sources you need to connect to. Check out Klipfolio's sample dashboards and play around. Also, the support team is great. Be sure to ask for help whenever you need it, they are always there for you."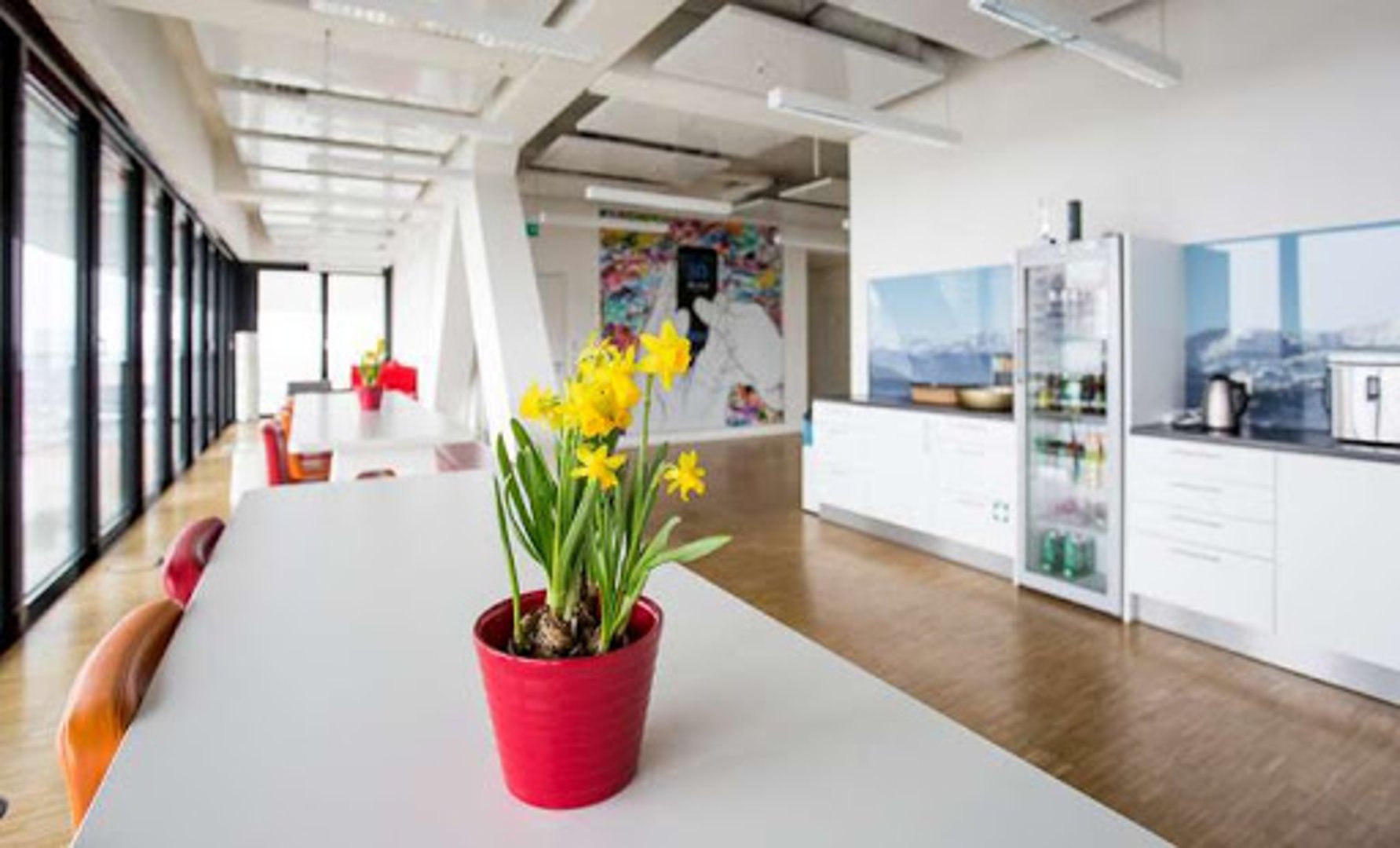 Related Articles