Irdeto saves 15 hours of marketing report work per month with Klipfolio
Published 2020-02-20, updated 2023-03-21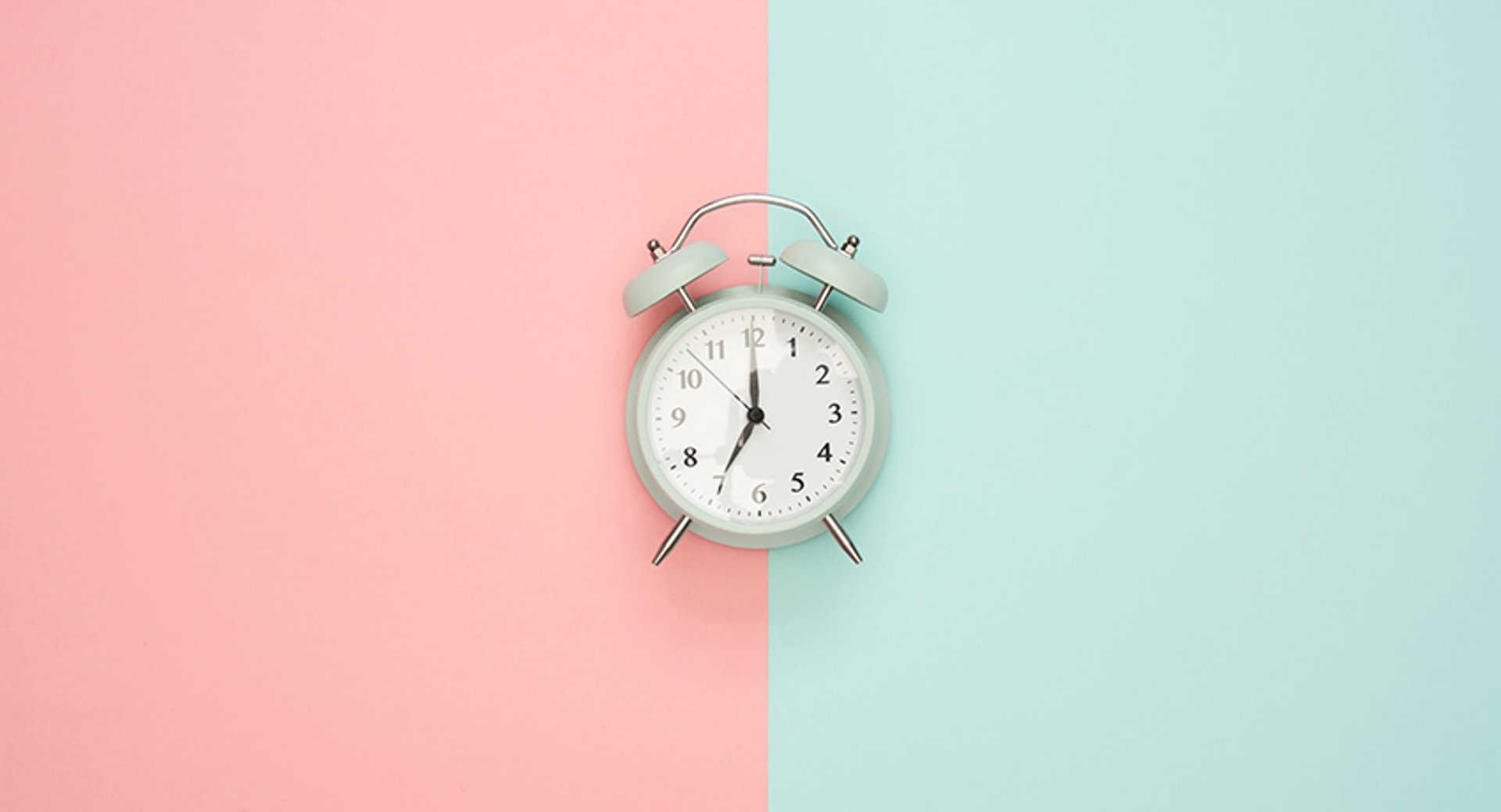 Summary - Tracking the top marketing metrics at Irdeto.
---
Irdeto is the world leader in digital platform security, protecting platforms and applications for video entertainment, video games, connected transport, and IoT connected industries. Irdeto's solutions and services enable customers to protect their revenue, create new offerings and fight cybercrime. With more than 50 years of expertise in security, Irdeto's software security technology and cyberservices protect more than five billion devices and applications for some of the world's best-known brands.
Meet Thomaz...
Thomaz Figueiredo has been the Global Manager of Creative & Digital Marketing at Irdeto for the past two years.
He manages a high-performing and highly creative five-person team. To keep the team and the business thriving, Thomaz makes sure they're always up-to-date with the latest tools, coaching, and processes and that their work-life balance is being respected.
On a strategic level, he engages with his peers and other leaders to help shape higher-level decisions about branding, the product portfolio, internal systems and tools, talent strategy, etc.
In short, he's a busy guy.
Life at Irdeto before their internal reporting was automated
Before trying Klipfolio, too much effort was being put into populating spreadsheets with raw data. On top of that, they had to coordinate with their design team on a regular basis to build out visualizations that made sense of the data and also looked good.
"The core issues with the old reporting process were the amount of time it took to manually create all of our visualizations and the high risk of human error that came with each value having to be manually added to our illustration software."
Discovering a solution that eliminates the pain of manual marketing reporting
"We started exploring ways to automate our marketing reporting processes and soon realized that a dashboarding tool was the way to go. We tried a few options and eventually chose Klipfolio."
Thomaz decided on Klipfolio for a number of reasons.
Klipfolio's features were exactly what they needed and the solution was easily within budget. He was frustrated that other solutions had very little flexibility and the competing prices were just too high.
"Klipfolio has a nice balance of ease-of-use and powerful features, with a great catalog of pre-made metrics that can be fully customized. We have a central spreadsheet, LinkedIn, and Google Analytics among a few other tools connected to our Klifpolio dashboards so all our data is in one place."
Klipfolio's biggest impact has been on the actual production of Irdeto's dashboards, which is now completely automated.
"Once the data is populated, our dashboards take only a few minutes to be export and shared internally on a beautiful infographic-like PDF."
Tracking the top marketing metrics at Irdeto
Thomaz and his team track many marketing metrics. Some of the most impactful ones are:
MQL by business unit
% of media coverage
Digital Traffic
Overall LinkedIn performance
Internal vs. external graphics requests
Top 10 website downloads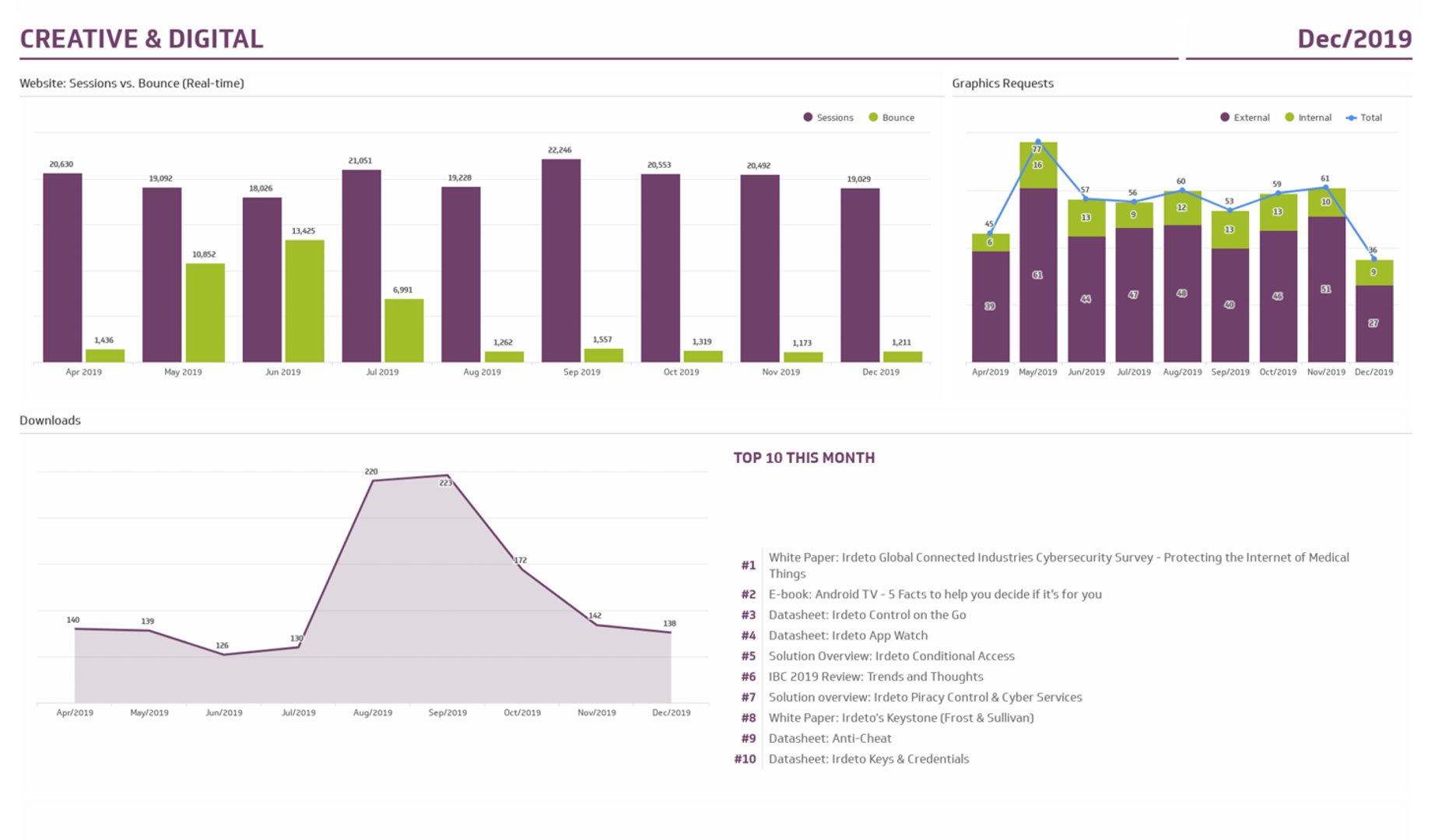 Note the use of company colors in the dashboard example above. Irdeto is able to maintain its brand consistency in Klipfolio by adding custom colors to its layout.
The data and metrics that make the biggest impact
Google Analytics and LinkedIn are Irdeto's main sources of real-time, automated data.
LinkedIn is especially important to Thomaz's team. They keep a close eye on their followers' industries, functions, and location, as well as the general performance of their posts.
"Our LinkedIn followers' location map in Klipfolio is not only very interesting visually, but it also provides great high-level knowledge that helps us drive business decisions. I love how we've been able to adjust the map's colors to match our brand. It looks great!"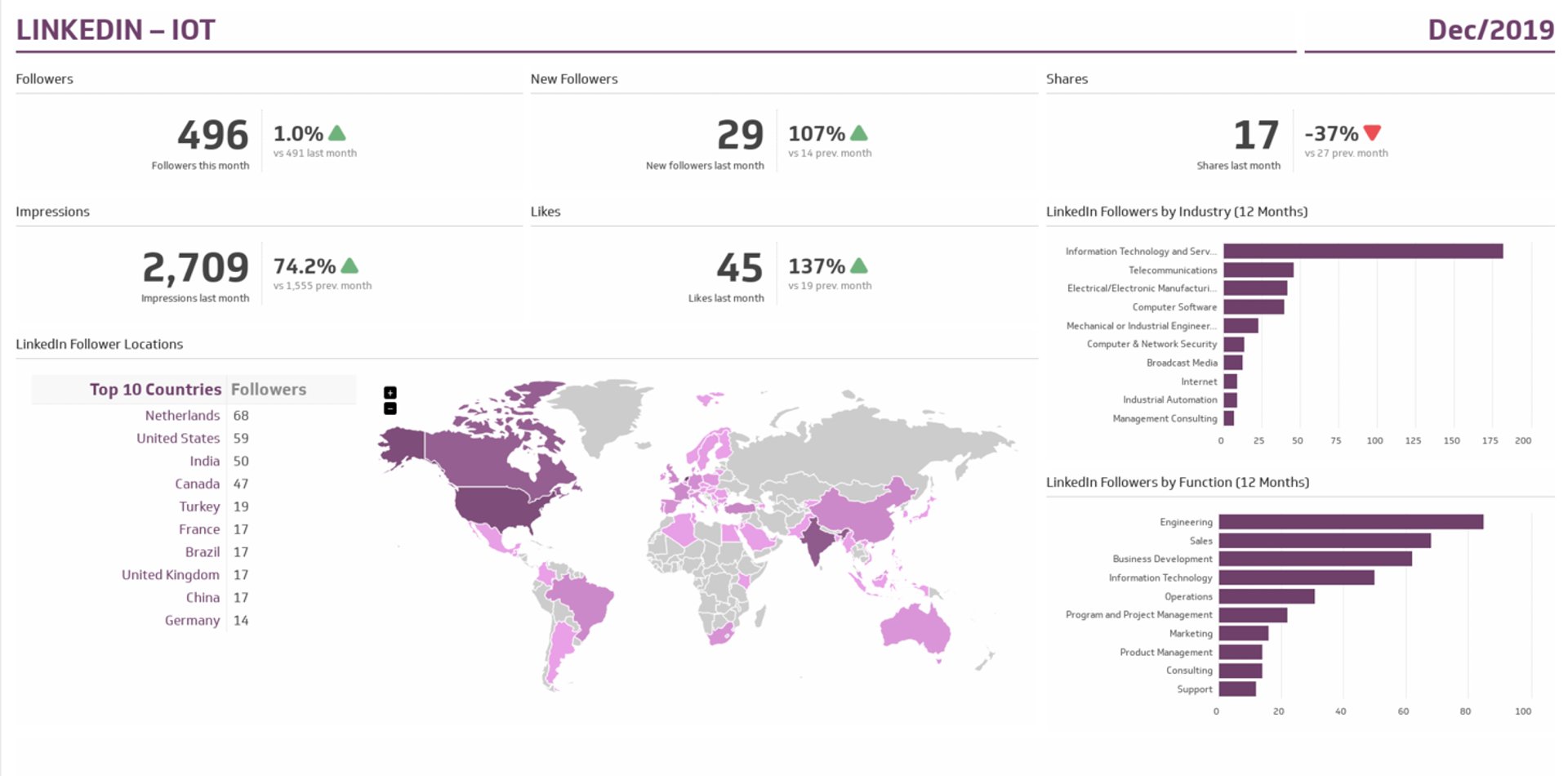 Saving time by automating marketing reporting
"With Klipfolio, we've managed to re-focus 10-15 hours of work per month that would have been spent on building marketing reports."
Irdeto has been able to use the time saved to provide more support to sales, business development, and customer relations. Also, the pain and stress involved with manual report building have been completely eliminated.
To close, Thomaz has some word of wisdom for new Klipfolio builders…
"Don't be afraid to dive right in. Use the pre-built Klips as inspiration and make sure you take advantage of all the great support resources they offer."
Related Articles