PayTabs embraces a data-driven strategy with KPI dashboards
Published 2019-05-21, updated 2023-02-01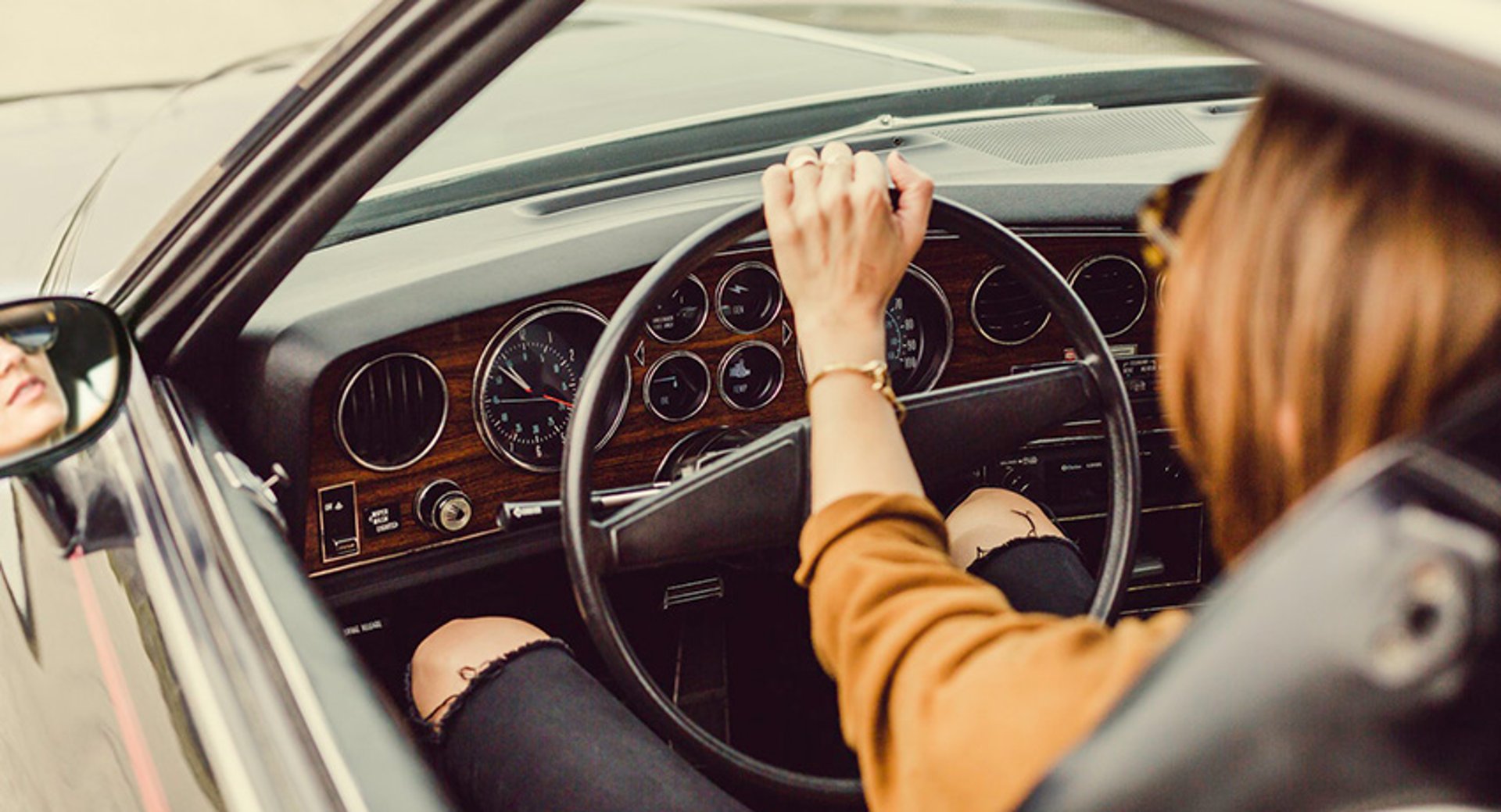 Summary - PayTabs uses Klipfolio for tracking their company-wide KPIs.
---
PayTabs is a Saudi-based company that facilitates processing of online payments securely and efficiently, founded by Saudi entrepreneur Abdulaziz Al Jouf.
PayTabs caters to small, medium, and large enterprises via different business models. PayTabs offers their clients services allowing them to seamlessly 'plug and play' various features onto their websites. They pride themselves on offering simple and efficient invoicing services for merchants and professionals.
PayTabs was awarded the title of 'Fintech Company of the Year 2018' at the prestigious Arabian Business Achievement Awards. With dedicated offices in Saudi Arabia, UAE, and presence in Bahrain, India, and the Philippines, PayTabs is fast emerging as the preferred payment solution company.
Meet Monita…
Monita Pesumal is the PR, Events, and Communications Manager at PayTabs. It's her job to handle public relations, media, corporate communications, branding, events, and manage the marketing team at PayTabs.
Tracking and observing company health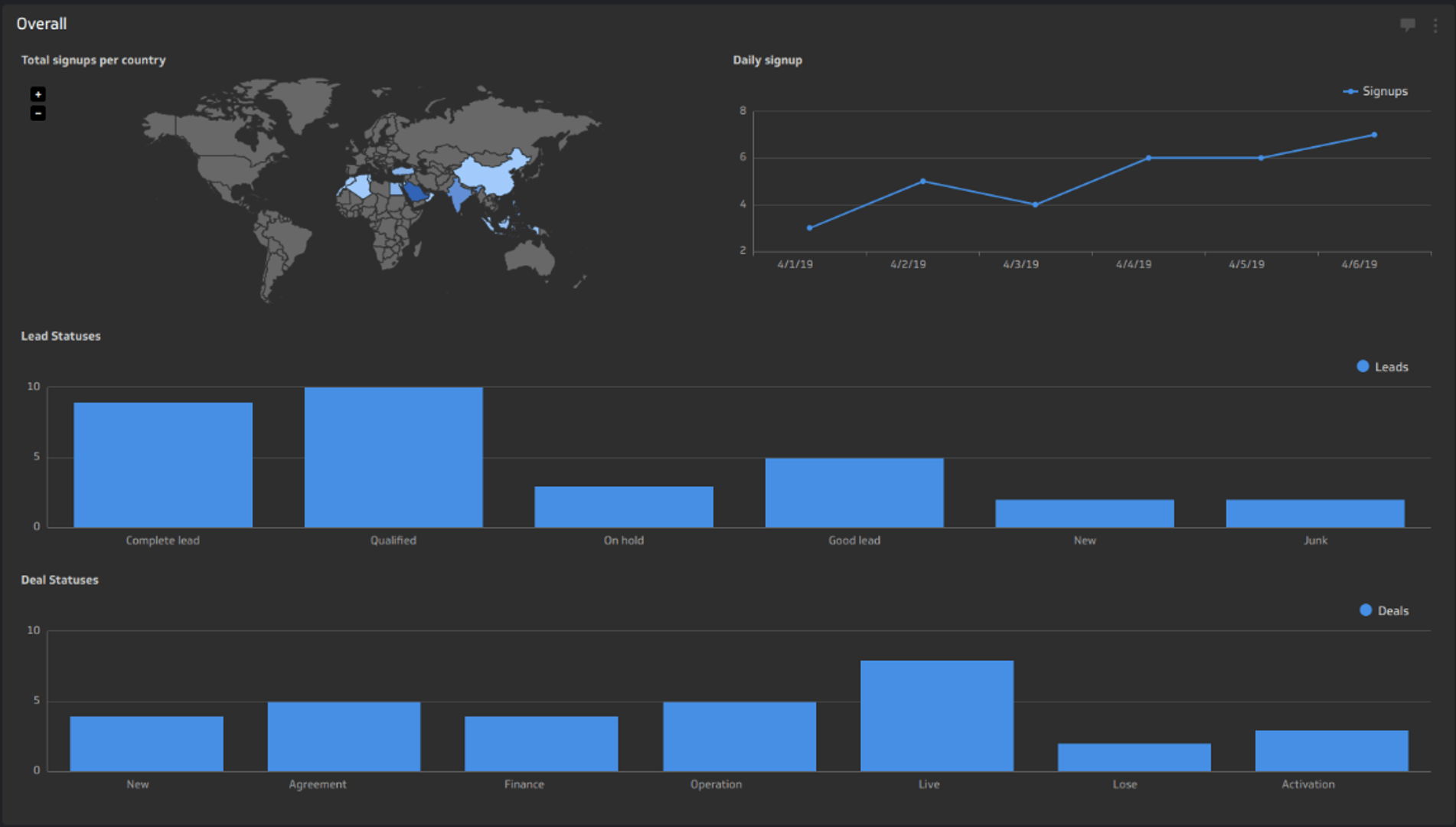 PayTabs offers a smart dashboard to help their customers manage monitor their online business metrics as a part of their service suite. Before trying Klipfolio, PayTabs were using their own dashboard software to monitor the health of their company. However, they weren't getting enough out of this approach and needed a more flexible and powerful dashboard solution.
"We had an analytics tool baked into our offering which was limited and we didn't have the resources to build a full-blown analytics tool needed for the job. Building an all-in-one, in-house dashboard system would have been too time consuming for our existing team."
The PayTabs team decided to work with Klifpolio mainly because of its robust variety of data source quick connectors and sophistocated API capabilities that support connection to their HRM and CRM services.
"Being able to customize our Klipfolio dashboards according to our requirements was a major plus!"
The team was able to get up and running with Klipfolio quickly and easily once they commited.
The 'KPI Trifecta': sales metrics, support metrics, and financial metrics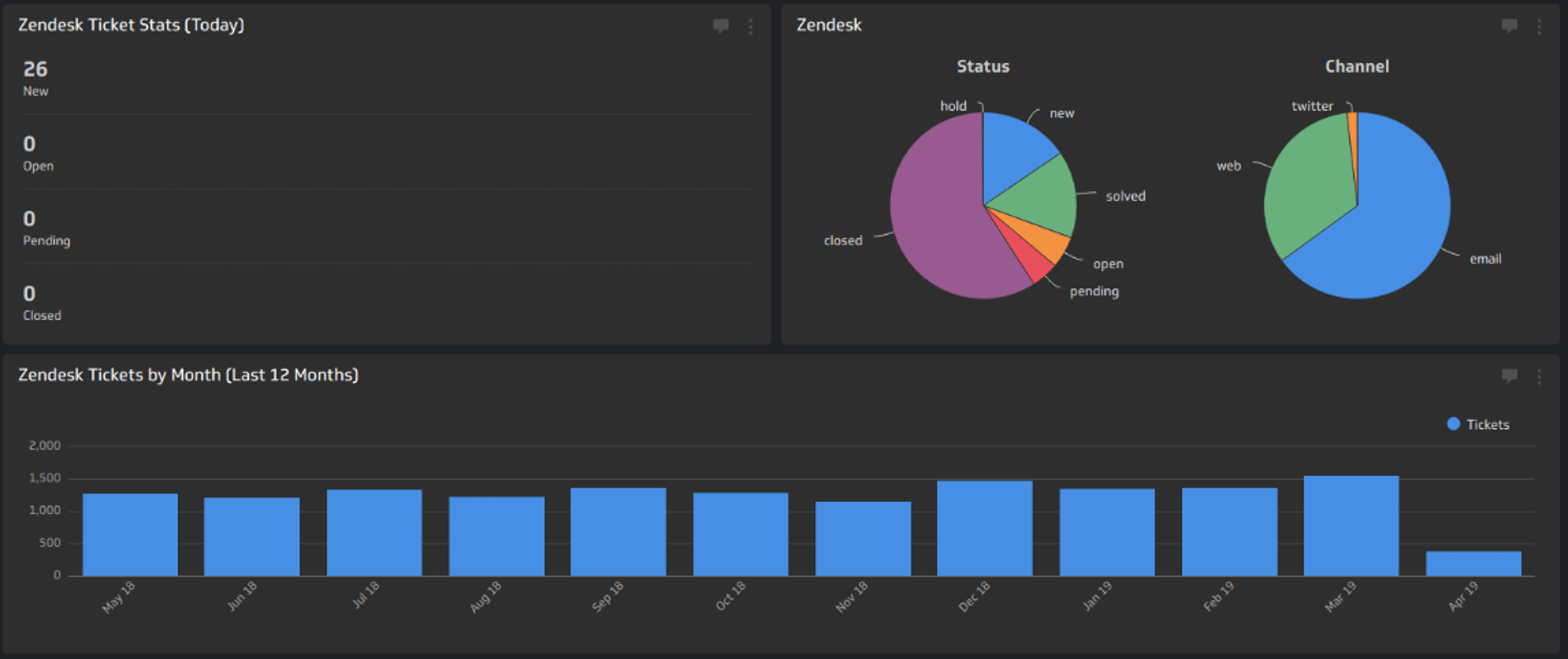 PayTabs uses Klipfolio for tracking their company-wide KPIs. This is possible because Klipfolio allows you to connect to multiple data-source, mash them up, and have the information displayed all in one visualization.
"We've built Klipfolio dashboards for every department to help identify and analyze data relevant to them in addition to generating regular reports."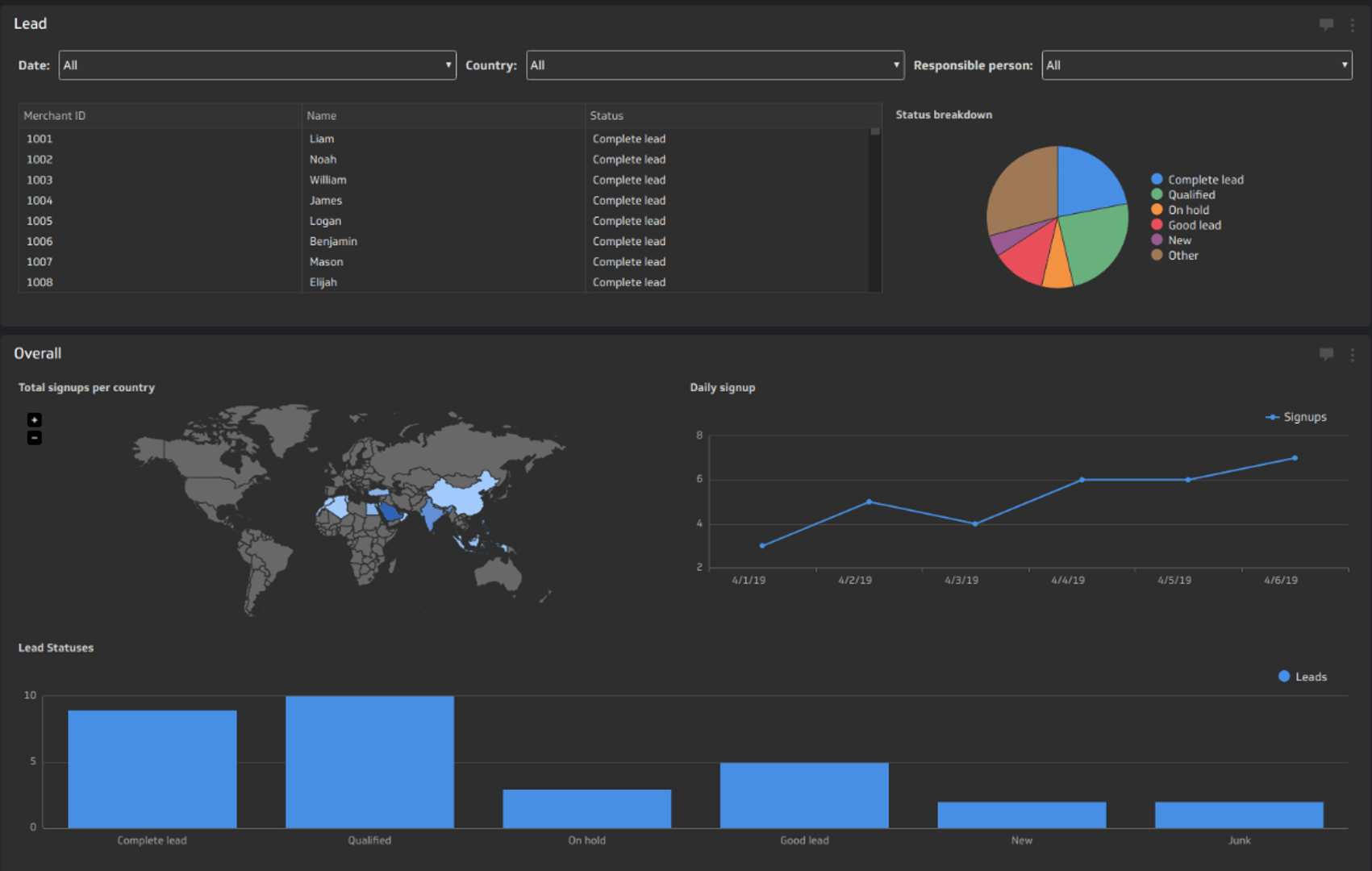 The team has done a great job at defining their goals and targets, and they lean on their dashboards to observe and track how well their KPIs are doing against target on a daily basis.
The effectiveness and selection of each KPI should always depend on the business and marketing/sales/finance/HR models in place. Defining organizational KPIs has been a real game changer for PayTabs.
Their KPIs are all likely to change as they gather new insights into the market and/or their offering, which means assessments are done both at the company and departmental levels.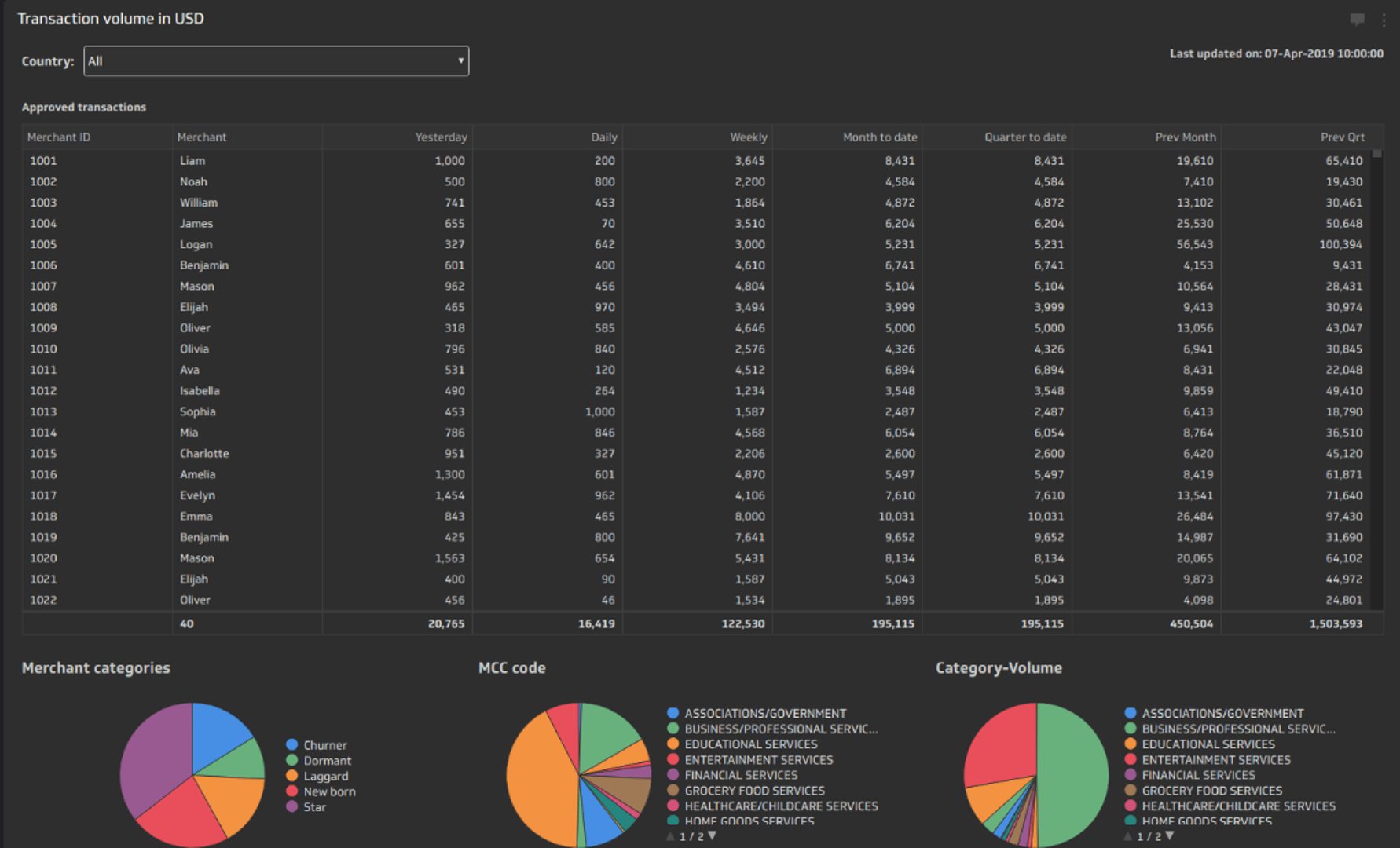 Overall, PayTabs is quite pleased with their Klipfolio dashboards.
"We love that Klipfolio is highly customizable, easy to integrate, and user friendly. What's great is you don't need to be a developer to use Klipfolio, almost anyone can build Klips."
A big corporate culture done right
PayTabs is an equal opportunity employer. The company has over 20 nationalities represented in their office including Saudi Arabia, Bahrain, Philippines, Germany, UK, India, and Sri Lanka.
Like diversity, gender equality is also valued within the firm as they have an equal ratio of male to female employees. Some of the employees have been with the firm since its inception.
Employees at PayTabs say that the atmosphere has a 'chilled and funky vibe' with open floor plan offices, bean bags, a café, and a host of fun and engaging monthly activities that contribute to the positive work vibe.
Monita has some closing advice for anyone on the fence about taking a more data-driven approach to business:
"Take the plunge. Data is the new black."
Related Articles