Your full business funnel 
all in Stripe
From the money in your bank account to the traffic on your website, monitor your entire business funnel right in Stripe.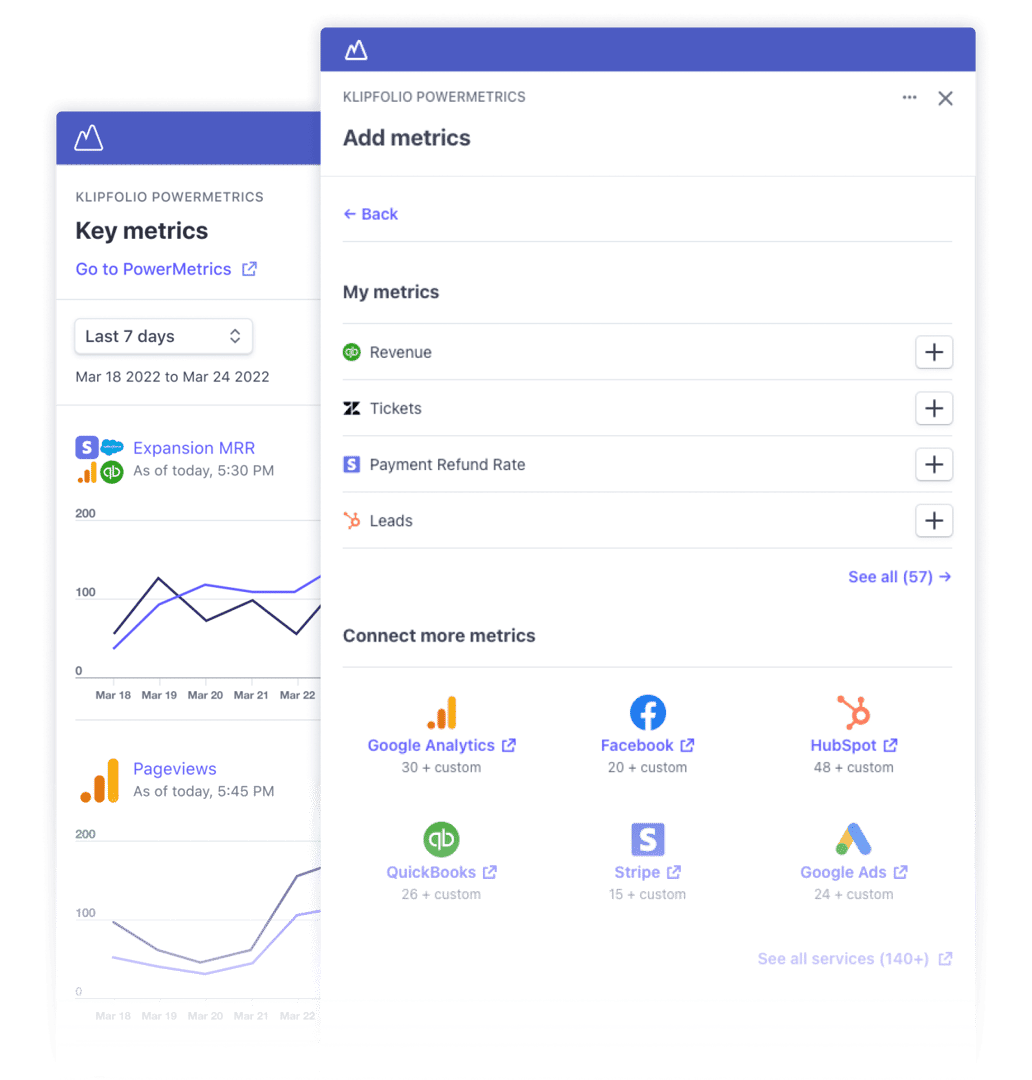 Complete financial reporting 
on one dashboard
Install the PowerMetrics app right from your Stripe Dashboard. Connect to a data source like Xero, QuickBooks, Google Analytics, or HubSpot, to start tracking all of your business metrics in one place.
From revenue
to web traffic

all in Stripe
Track Payments
View and segment your Stripe payment & subscription data to break it down by product, card type, or country
Reconcile Funds
Check account balances, reconciliations and expense allocations over specific time periods
Analyze Traffic
Track web traffic volume and conversion rate to forecast potential revenue
Forecast Revenue
Identify trends and patterns at any point in your business funnel
Forecast
revenue growth
Know what's going to happen today, tomorrow, and next week and watch the growth happen.
Analyze cash-in and cash-out of your bank account, track payment data like new or failed charges, and use your employee headcount to get a full view of your financial growth model.
Get Started Free
View the health of 
your business
From startups to scale ups, it's important to keep a finger on the pulse of your business.
Build a single source of truth that shows where your money is so you have a clear line of sight into your business.
Get Started Free
Analyze trends
in your revenue
Go beyond payments and subscription data. Dive into your revenue streams to identify trends at any point in your business funnel.
From the dollars that bring in every new lead to forecasted revenue, see how your money flows across every channel.
Get Started Free
Maximize your revenue potential
As your business grows, your data grows with you.