Longest Delay in Queue Metric
Measure the longest time a caller was held in the queue before being connected to a call agent.
Track all your Call Center KPIs in one place
Sign up for free and start making decisions for your business with confidence.
or
Sign up with your email
Free forever ● No credit card required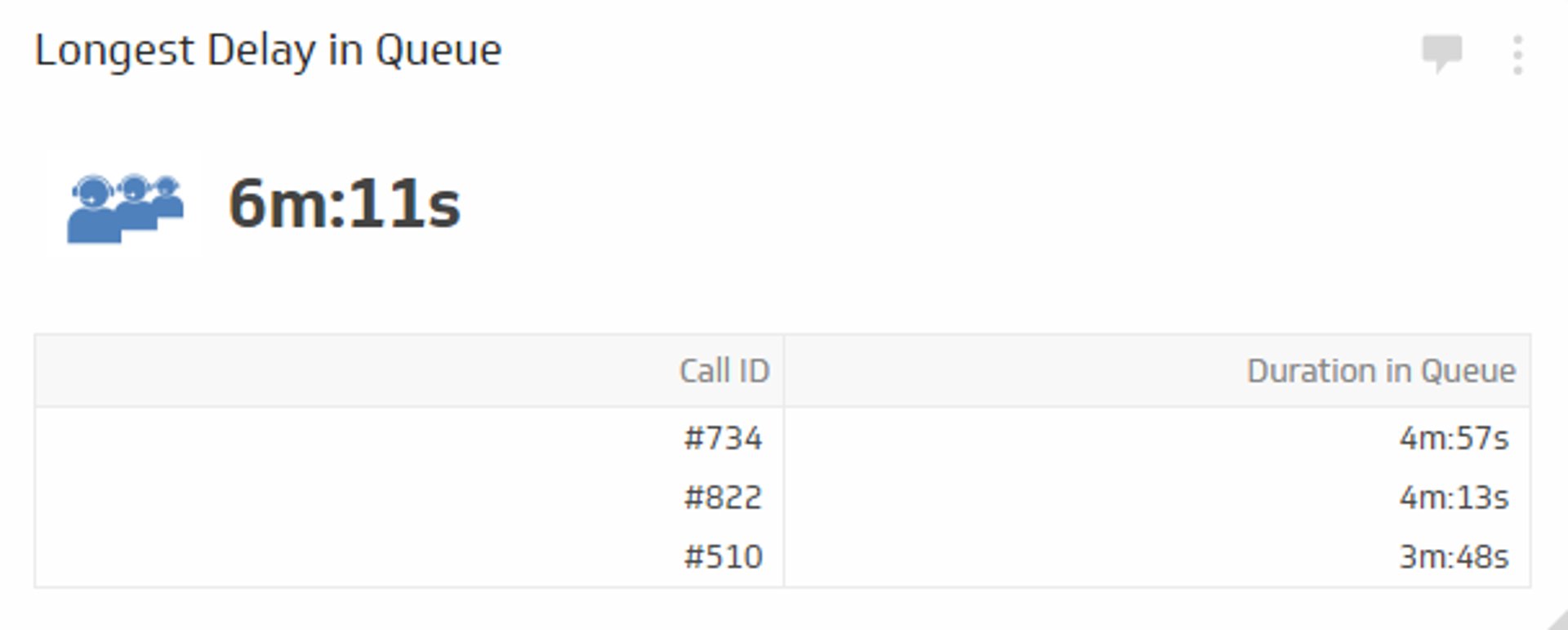 Overview
The Longest Delay in Queue metric gives your team insight into the longest period a caller has had to wait before being handled. This metric helps your team empathize with callers, and understand the queue times.
Formula
Longest wait time in queue
Reporting frequency
Weekly
Example of KPI target
1 minute
Audience
Manager, Call team
Variations
LDQ
Longest stay in queue
Start tracking your metrics
Level up your analytics with a free forever PowerMetrics account