DevOps Metrics & KPIs
Metrics & KPIs for modern DevOps teams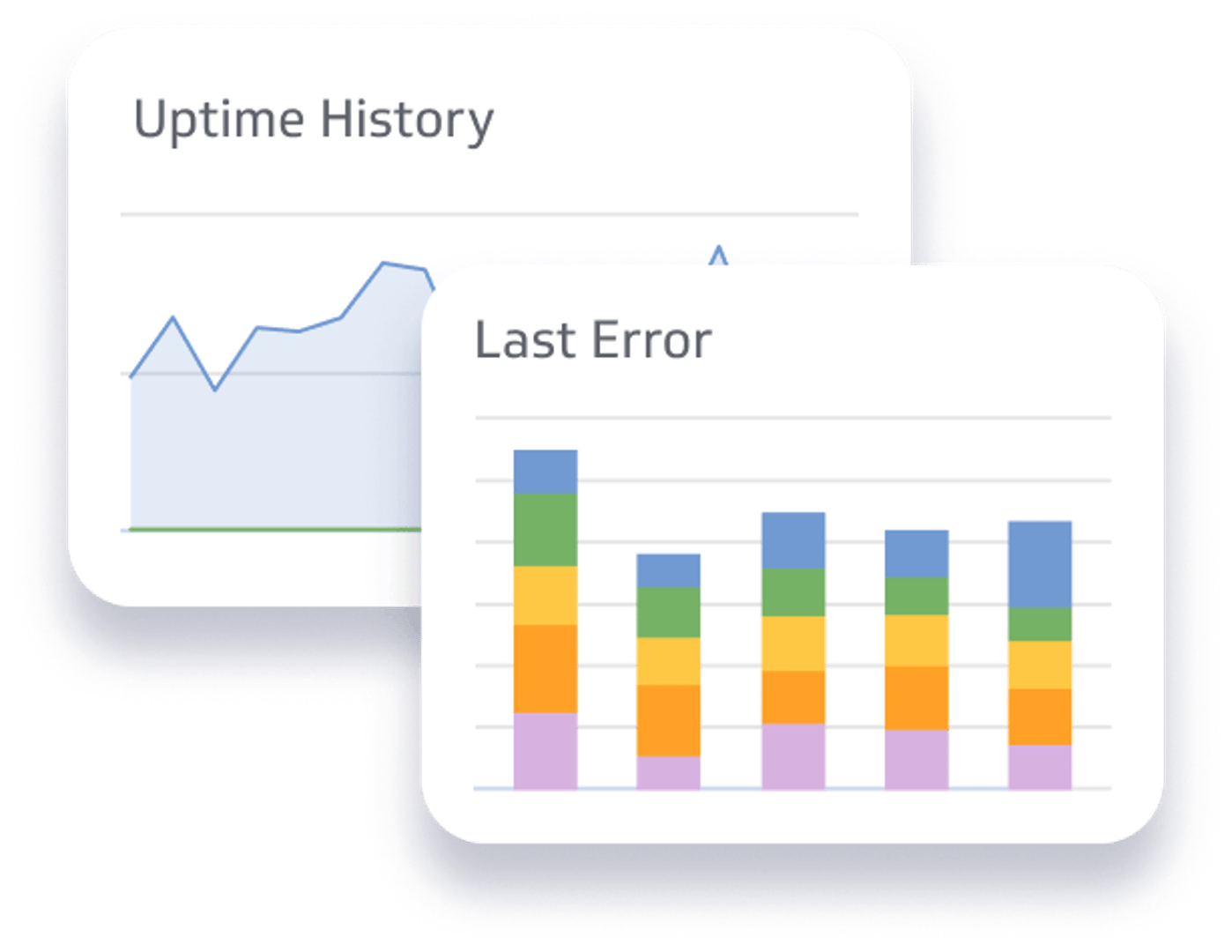 Track website and application performance metrics.
DevOps professionals are continuously monitoring the performance of their applications and website. While they rely on services like Pingdom and New Relic to alert them to emergencies and events, DevOps KPIs, metrics, and measures allow them to analyze what went wrong. More importantly, perhaps, they allow DevOps teams to be transparent and share metrics with other teams like customer support.
In conclusion, keeping tabs on DevOps metrics and KPIs is vital for ensuring the success and efficiency of your development and operations teams. Regularly monitoring these performance indicators empowers you to make well-informed decisions that can significantly boost your team's effectiveness.
To give you an extra helping hand with KPI analysis and implementation, we invite you to check out our rich resource on KPI templates & examples. This page is packed with diverse examples and easy-to-use templates, all geared toward helping you measure, track, and enhance your DevOps team's performance.
Start tracking your metrics
Level up your analytics with a free forever PowerMetrics account