Marketing Originated Customers
Measure the total share of all customers that come directly from marketing efforts.
Track all your Digital Marketing KPIs in one place
Sign up for free and start making decisions for your business with confidence.
or
Sign up with your email
Free forever ● No credit card required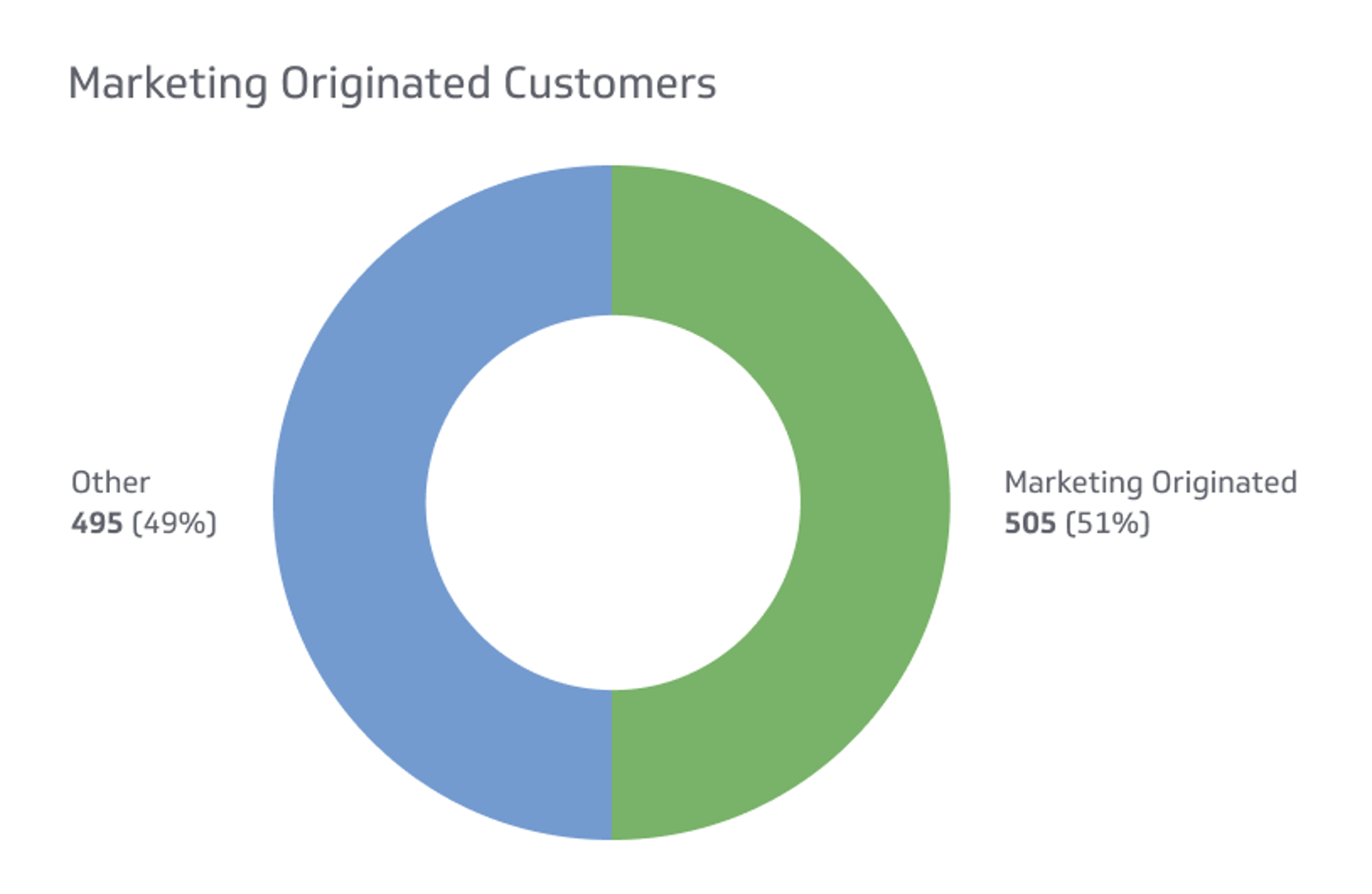 What are Marketing Originated Customers?
This particular metric gives both your team and the rest of the company a view of how much of the customer base is driven by marketing. While marketing is usually associated with spreading awareness, marketing also plays a direct part in sales.
Formula
Marketing Originated Customers = Customers that started out as a marketing lead/Total Customers
Reporting frequency
Quarterly
Example of KPI target
26% of customers
Audience
CEO, CMO, Marketing Manager
Variations
Marketing Share of Customer Base
To further enhance your understanding of key performance indicators and make data-driven decisions, explore our comprehensive guide on essential digital marketing KPIs & metrics that can significantly impact your Marketing Originated Customers.
Start tracking your metrics
Level up your analytics with a free forever PowerMetrics account