Shopping Session Length
Measure the average amount of time a single users spends on your site.
Track all your Ecommerce KPIs in one place
Sign up for free and start making decisions for your business with confidence.
or
Sign up with your email
Free forever ● No credit card required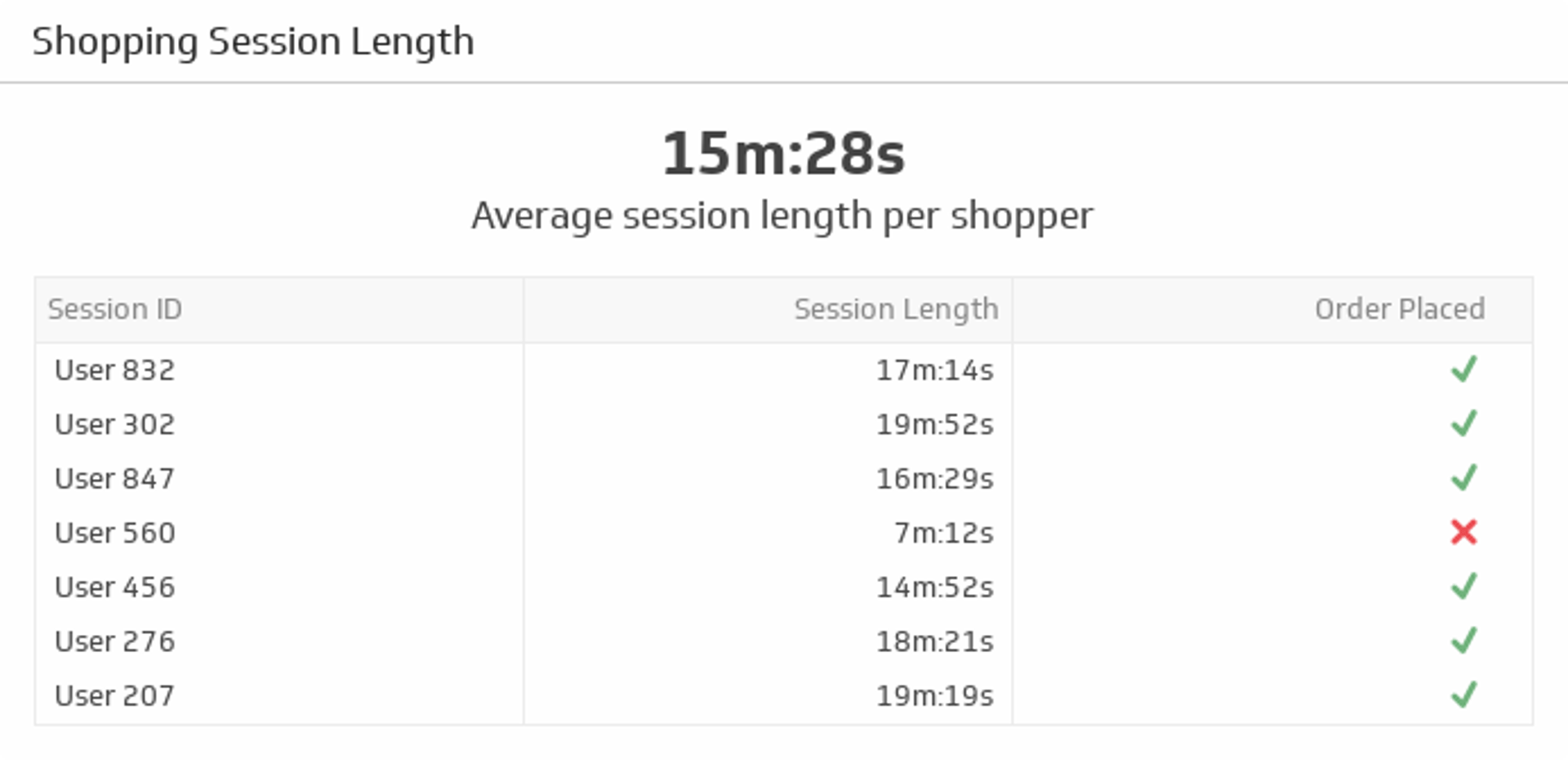 Overview
The Shopping Session Length metric lets you monitor the average amount of time a customer spends on your site before they leave you online store.
Formula
(Length of time of customer session A + Time of session B + Time of session C +...+ Time of session N)/Total shopping sessions
Reporting frequency
Monthly
Example of KPI target
18 minutes
Audience
Store Owner, Online Sales Manager, Marketing Manager
Variations
Shopping time on site
If you are seeking additional e-commerce metrics and KPIs to enhance your business performance, please find a comprehensive list of examples provided below.
Start tracking your metrics
Level up your analytics with a free forever PowerMetrics account