Ecommerce Metrics & KPIs
Metrics & KPIs for modern ecommerce companies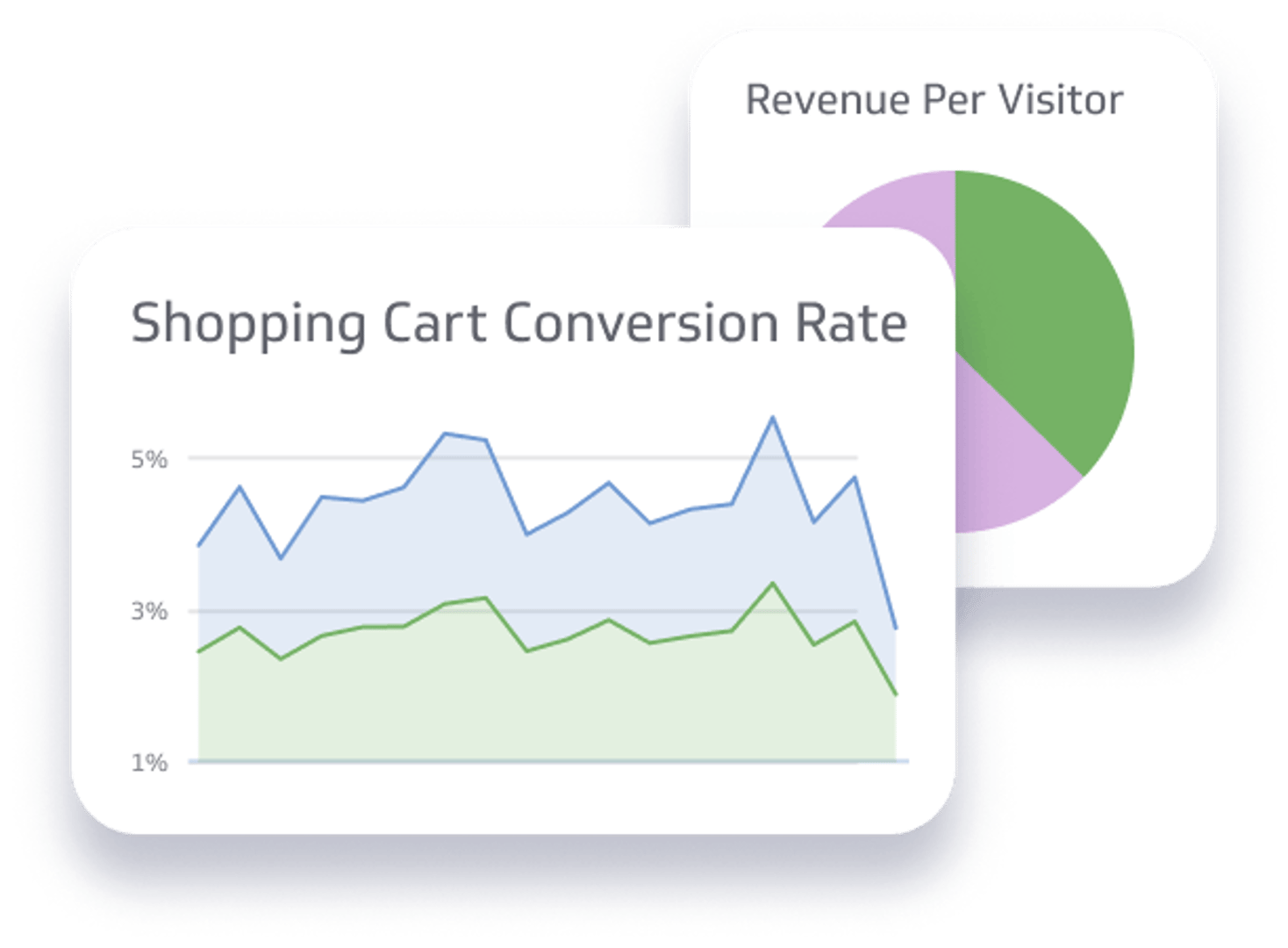 What are Ecommerce Metrics & KPIs?
Ecommerce metrics and KPIs are quantifiable measurements used to assess the performance and success of an online store or business. These metrics and key performance indicators (KPIs) help ecommerce businesses monitor their operations, identify areas for improvement, and make data-driven decisions to optimize sales, customer satisfaction, and overall performance.
Ecommerce metrics typically include data points such as conversion rate, average order value, customer lifetime value, bounce rate, cart abandonment rate, and more. KPIs, on the other hand, are specific, measurable, and time-bound objectives that help businesses evaluate their progress toward their strategic goals. Examples of KPIs for ecommerce businesses might include revenue growth, customer retention rate, or return on marketing investment.
By tracking and analyzing ecommerce metrics and KPIs, businesses can gain valuable insights into customer behavior, user experience, marketing effectiveness, and overall profitability, enabling them to make informed decisions and optimize their strategies for success.
Get a view into all your key online store data points.
In a world that's focused online, it's no wonder Ecommerce is booming. We know that managing an online store isn't easy, and with data points flying at you from all angles it can be hard to know which metrics to focus on. This curated list of Ecommerce KPIs and metrics will help you stay on top of all your data and drive your store to success.
Here are 19 critical metrics and KPIs that you should be measuring and tracking today:
Shopping Cart Conversion Rate
Shopping Carts Abandoned
Cost per Order
Coupon Conversion
Items per Order
New Customer on First Visit
New Customers
On-Time Delivery
Order Value
Product Views per Session
Returning Customers
Revenue from New Visitors
Revenue from Repeat Online Customers
Revenue per Visitor
Shipping Error Rate
Shopping Cart Sessions
Shopping Session Length
Unique Online Buyers
Visits to Purchase
It's important to remember that keeping track of eCommerce metrics and KPIs is crucial for the growth and effectiveness of your online business. Staying up-to-date with these performance indicators enables you to make data-driven decisions that can lead to significant improvements in your store's performance. To further enhance your understanding of KPI analysis and implementation, we encourage you to visit our valuable resource on KPI Examples & Templates. 
Start tracking your metrics
Level up your analytics with a free forever PowerMetrics account