On-Time Delivery Metrics
Measure the timeliness of your deliveries.
Track all your Ecommerce KPIs in one place
Sign up for free and start making decisions for your business with confidence.
or
Sign up with your email
Free forever ● No credit card required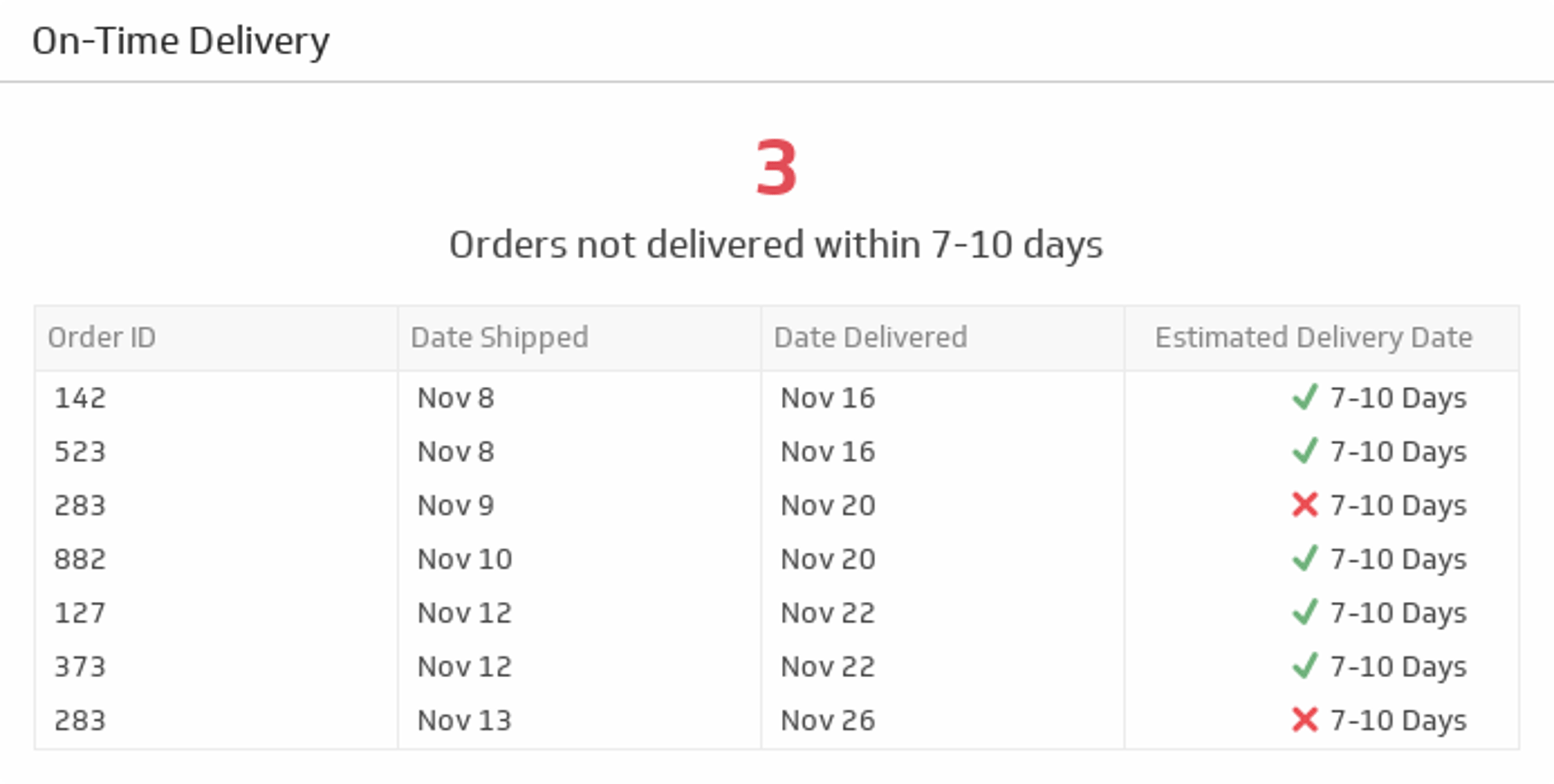 Overview
The On-Time Delivery metric helps you keep track of how accurate your delivery time estimations are and whether or not your deliveries are getting to their destination on time. It is important that packages arrive on time, as late deliveries negatively affect customer loyalty and can cause you to lose business.
This e-commerce metric is crucial for e-commerce businesses, as it helps them evaluate the efficiency of their order fulfillment process, shipping partners, and overall customer satisfaction.
Formula
(Items delivered on-time/Total number of deliveries)x100
Reporting frequency
Weekly
Example of KPI target
100% delivered on-time
Audience
Store Owner, Warehouse Manager, Delivery Supervisor
Variations
Accuracy of delivery estimations
Received as agreed
On-time delivery of the product to the customer
Start tracking your metrics
Level up your analytics with a free forever PowerMetrics account