Cannibalization Rate In Sales and Marketing Metric
Measure the rate at which new products and offerings impact sales for existing products.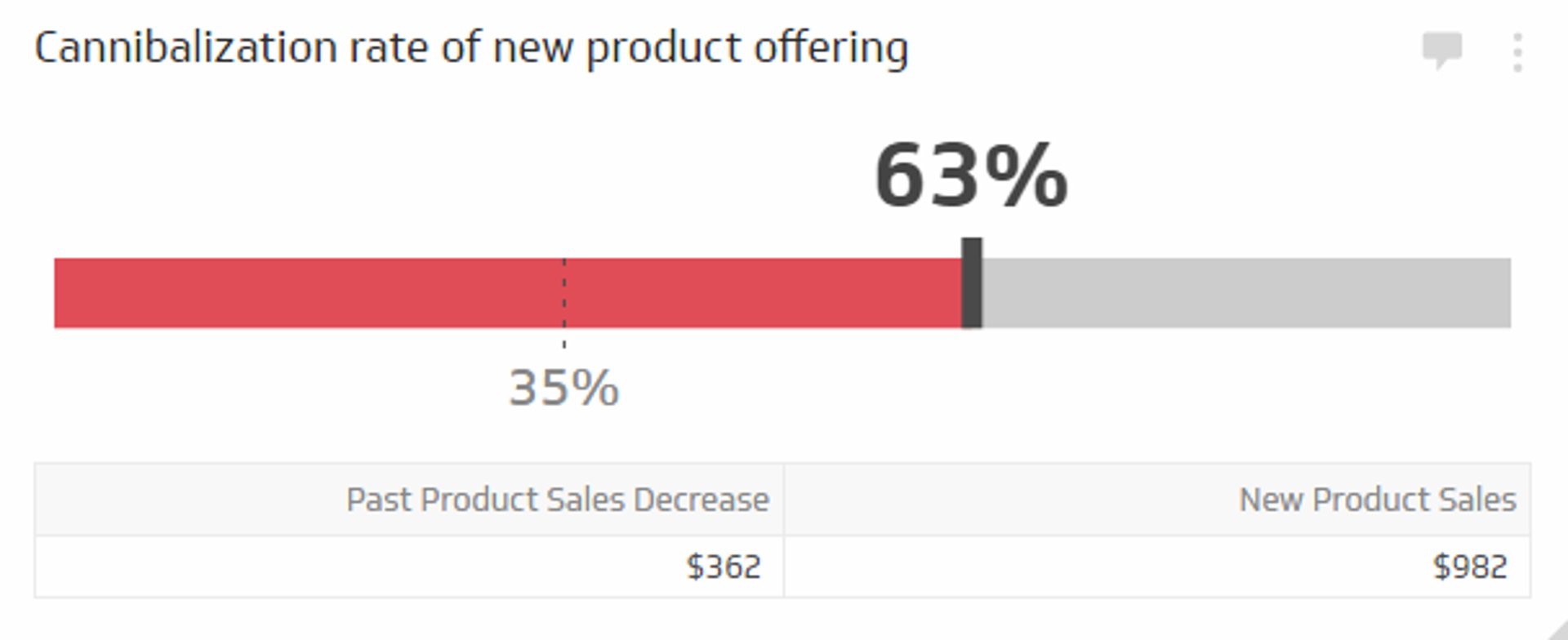 Overview- Cannibalization Rate in Business
Cannibalization Rate measures the impact of new products on sales revenue for existing products. As your business releases new products, attention and demand for existing products can decrease. Cannibalization in business can pose challenges to sales and marketing teams focused on an existing product line.
While most of organizations aspire to innovate and release superior products into the market, new launches aren't always risk free. This can be particularly true if a new product and existing product appear to have different, even competing value propositions. If a new product makes an existing one obsolescent, then you have some risk of alienating existing customers.
One way many organizations in software ameliorates the risk of new product cannibalization is to offer new products to existing customers at a discounted rate. This can help enlist happy customers in your formal product launch.
Reporting frequency
Quarterly
Example of KPI target
35% cannibalization rate
Who uses the cannibalization rate metric?
Sales Manager, Project Development Manager
Variations
Ratio of the cannibalized sales volume
Start tracking your metrics
Level up your analytics with a free forever PowerMetrics account