Customer Acquisition Metric
Measure how effective your team is at gaining new customers during a specified time period.
Track all your Sales KPIs in one place
Sign up for free and start making decisions for your business with confidence.
or
Sign up with your email
Free forever ● No credit card required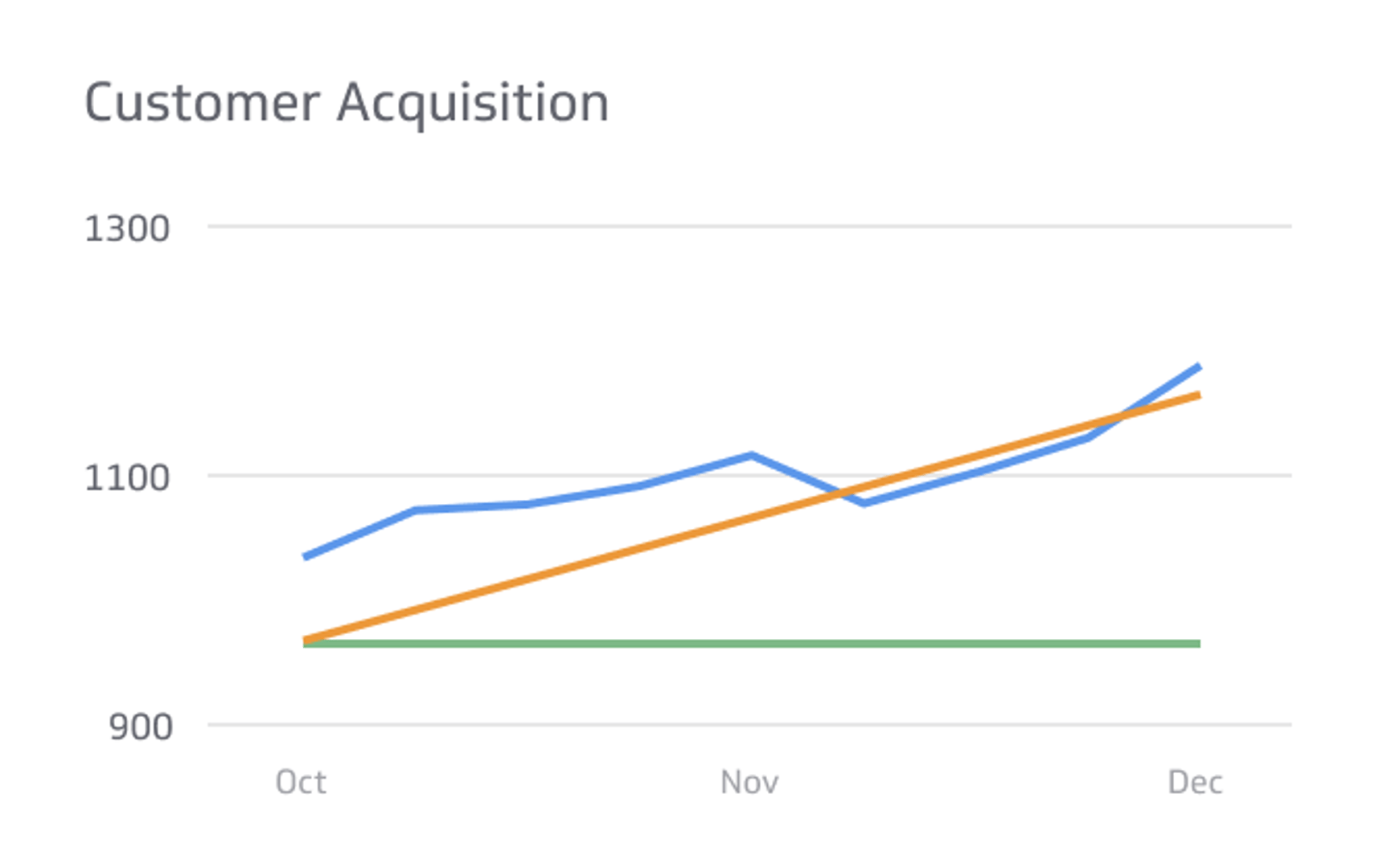 Overview
Customer acquisition refers to the number of new profiles, or customers, that have been added to your customer base. As the goal of many businesses is to increase their customer size, this metric is extremely telling as to how well the business is meeting its growth goals.
Reporting frequency
Weekly
Example of KPI target
12% acquisition
Audience
CEO, Sales Manager, Sales team
Variations
New customers acquired in a given time period
Start tracking your metrics
Level up your analytics with a free forever PowerMetrics account