Social Media Followers
Measure the total number of users that are following your account on social media platforms.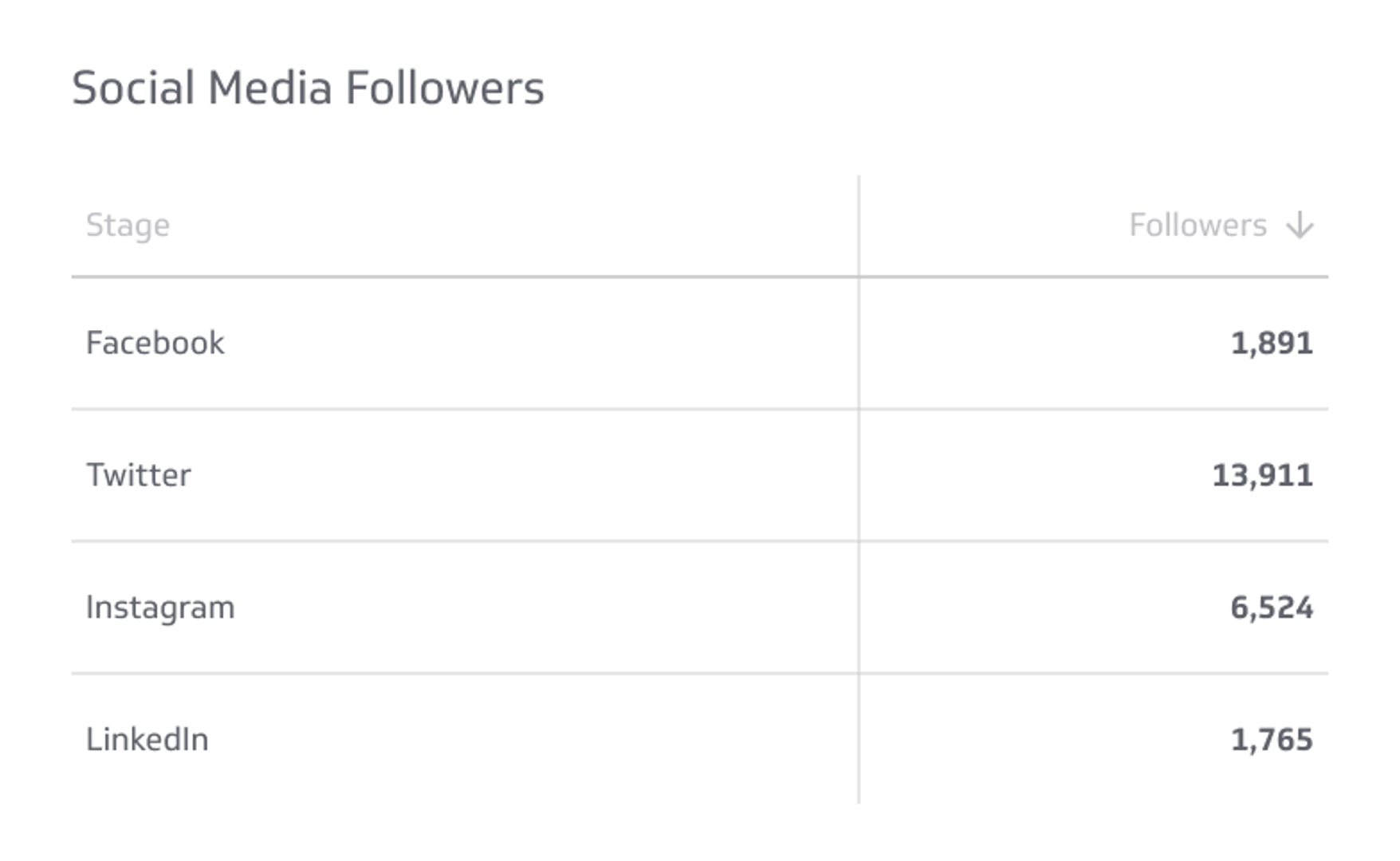 What is a social media follower?
Social media followers are individuals who subscribe to a specific social media account to receive regular updates and posts in their news feed. These followers are critical to the success of a social media account since they indicate its popularity and influence within the platform.
For instance, having a large number of followers on Instagram can increase the visibility of a brand or influencer, allowing them to reach a wider audience.
In social media marketing, gaining more followers is a common objective. Businesses often use various tactics to increase their follower count, such as creating engaging content, running targeted ads, or partnering with influencers.
By understanding the importance of social media followers, businesses can build a successful social media strategy and gain a competitive edge in their industry.
Overview
See where you stand on three of your social media platforms such as Facebook, Twitter and Instagram, and watch your following grow with time.
Formula
Total follower count for each social platform
Reporting frequency
Monthly
Example of KPI target
8600 followers per platform
Audience
Social Media Manager, Social Media Specialist
Variations
Social media followers
Social network followers
Followers on social media platforms
Start tracking your metrics
Level up your analytics with a free forever PowerMetrics account