Klipfolio dashboards help Laundry Jeans become faster and more efficient
Published 2019-07-24, updated 2023-02-01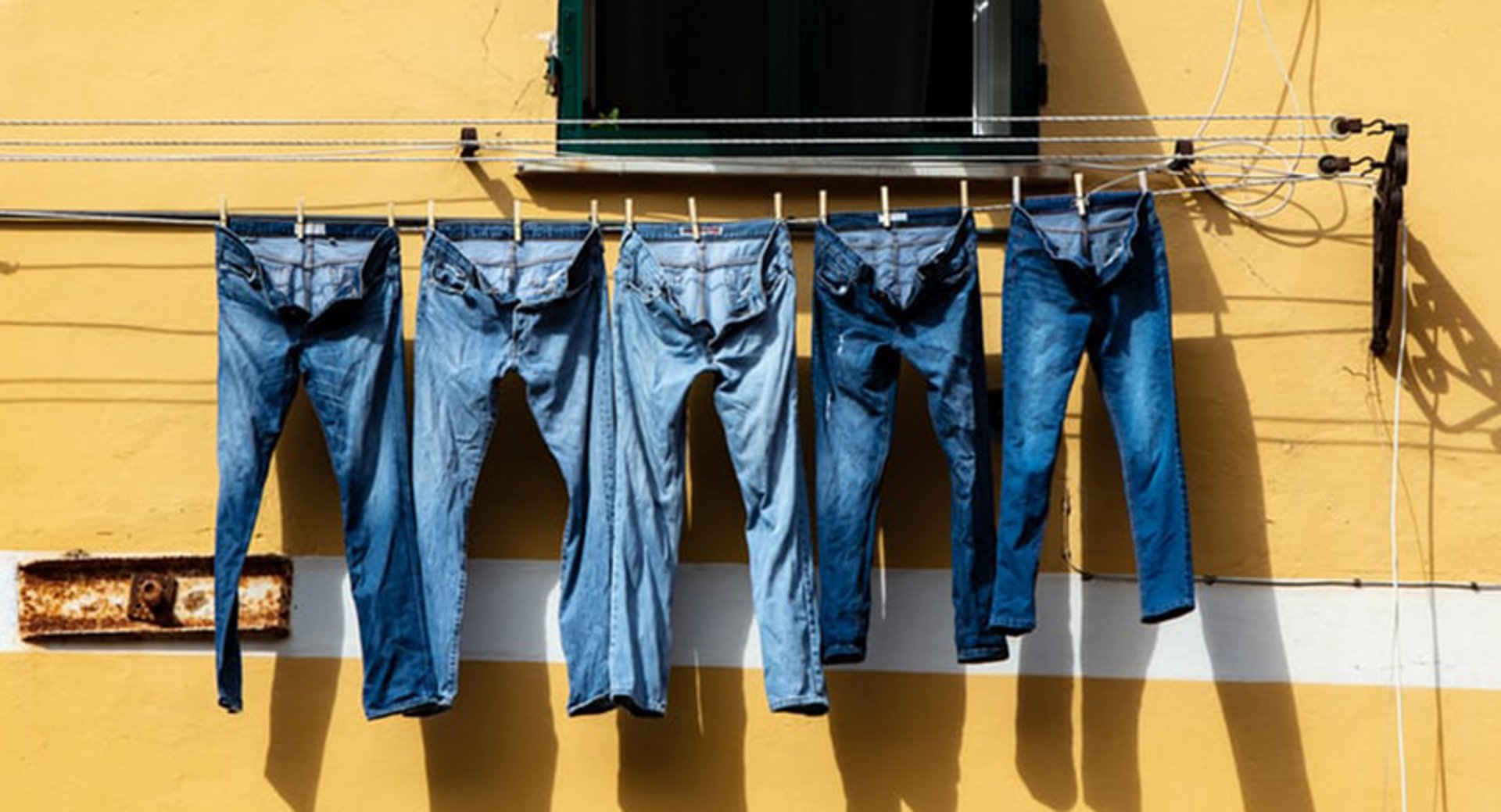 Summary - Laundry uses Klipfolio dashboards mainly for tracking how close they are to achieving their company objectives. They also use Klipfolio in various team meetings.
---
Laundry Jeans is an innovative urban style company that produces a wide collection of jeans and clothing for men and women. Since its creation in 1989, Laundry Jeans has experienced extraordinary growth and has evolved to become a leading brand in premium denim in the city of Rosario, Argentina. They currently have 12 locations.
The company prides itself on keeping up with the latest trends and providing their customers with quality casual and formal denim.
Meet Damian...
Damian Prochor wears a couple of hats at Laundry Jeans. He is Head of Logistics and Statistical Analysis and also the eCommerce Manager.
His average day working at Laundry Jeans has a certain rhythm to it; Damian acquires information about company sales and product stock and then establishes pricing policies. He also coordinates the allocation of products to their different sales channels.
Laundry Jeans recently launched an eCommerce channel and Damian was placed in charge of establishing its commercial strategy.
Data analysis before Klipfolio
Before using Klipfolio for their reporting, Laundry Jeans simply used spreadsheets on a periodical basis. This, however, was a big waste of time and resources. They were often unable to finish the reports in time to make decisions. They also found it difficult to share information between the different areas of the company.
It was time for Damian to take their spreadsheets to the next level and begin using them properly for reporting.
Connect your data, visualize it, and share it with ease
"We explored a number of different dashboard vendors, initially. We landed on Klipfolio because it allowed us to connect to the largest number of data sources. It was also easy for us to filter and sort the data in the specific ways we needed to."
Klipfolio's sharing capabilities were also a huge selling point for Damian and his team. Being able to send specific data visualizations to specific team members was the icing on the cake.
Putting Klipfolio to proper use
Today, Laundry Jeans uses Klipfolio dashboards mainly for tracking how close they are to achieving their company objectives. They also use Klipfolio in various team meetings.
"It helps to have our Klipfolio dashboards displayed on big-screen TVs during meetings. Having the data in clear-sight keeps our numbers top of mind, and it is great to be able to refer to them on the fly."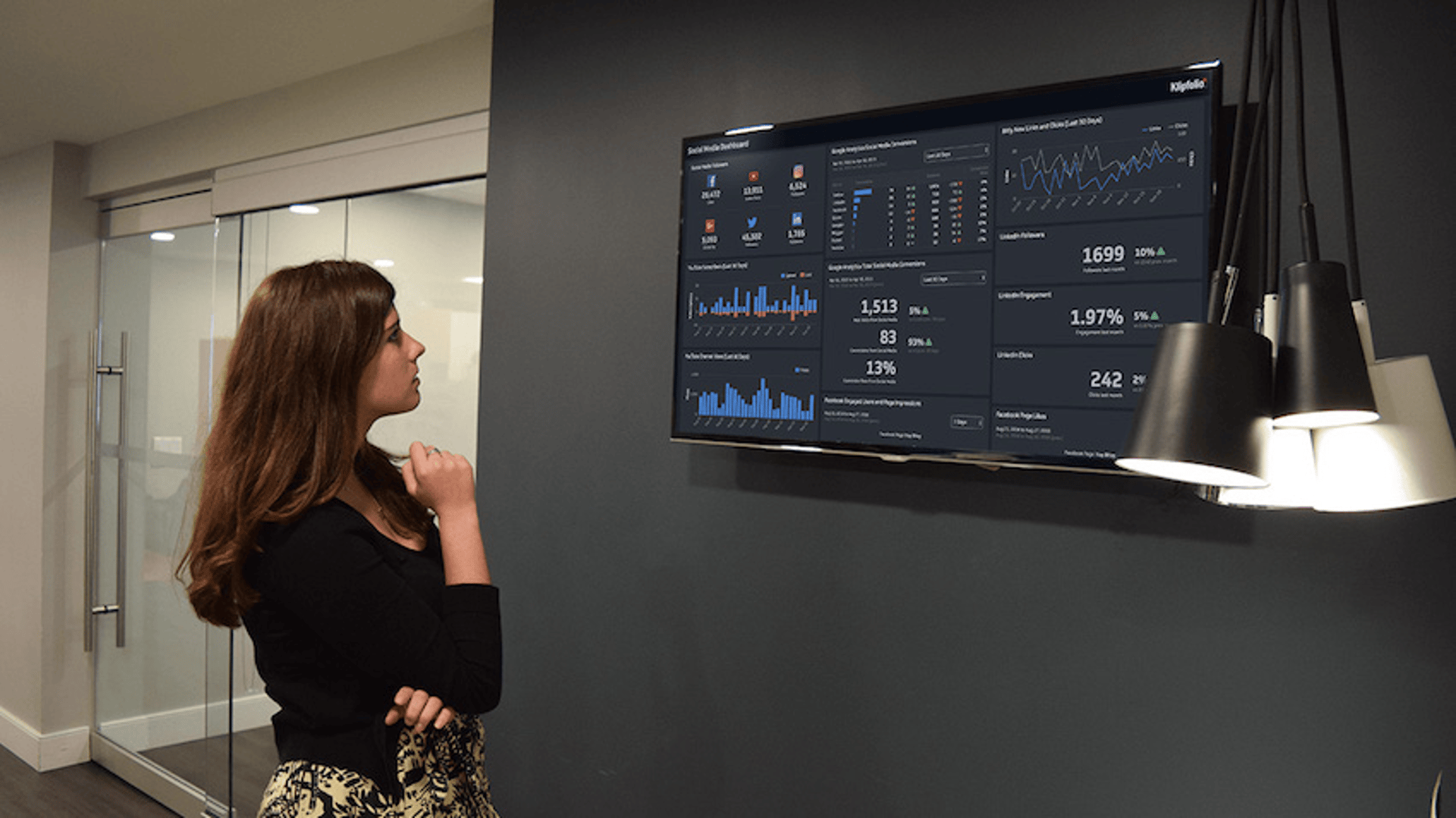 Damian and his team have a number of key metrics that matter most to the company. Here are a few of them:
Daily sales
Average number of tickets
Quantity of products per ticket
Project status
Product in stock
Red and green indicator icons are shown beside each of the metrics to signal their status. Green is 'good' and red is 'bad', obviously.
"Our favorite Klip has a big impact on day-to-day business. It compares our sales numbers, product stock, and production status."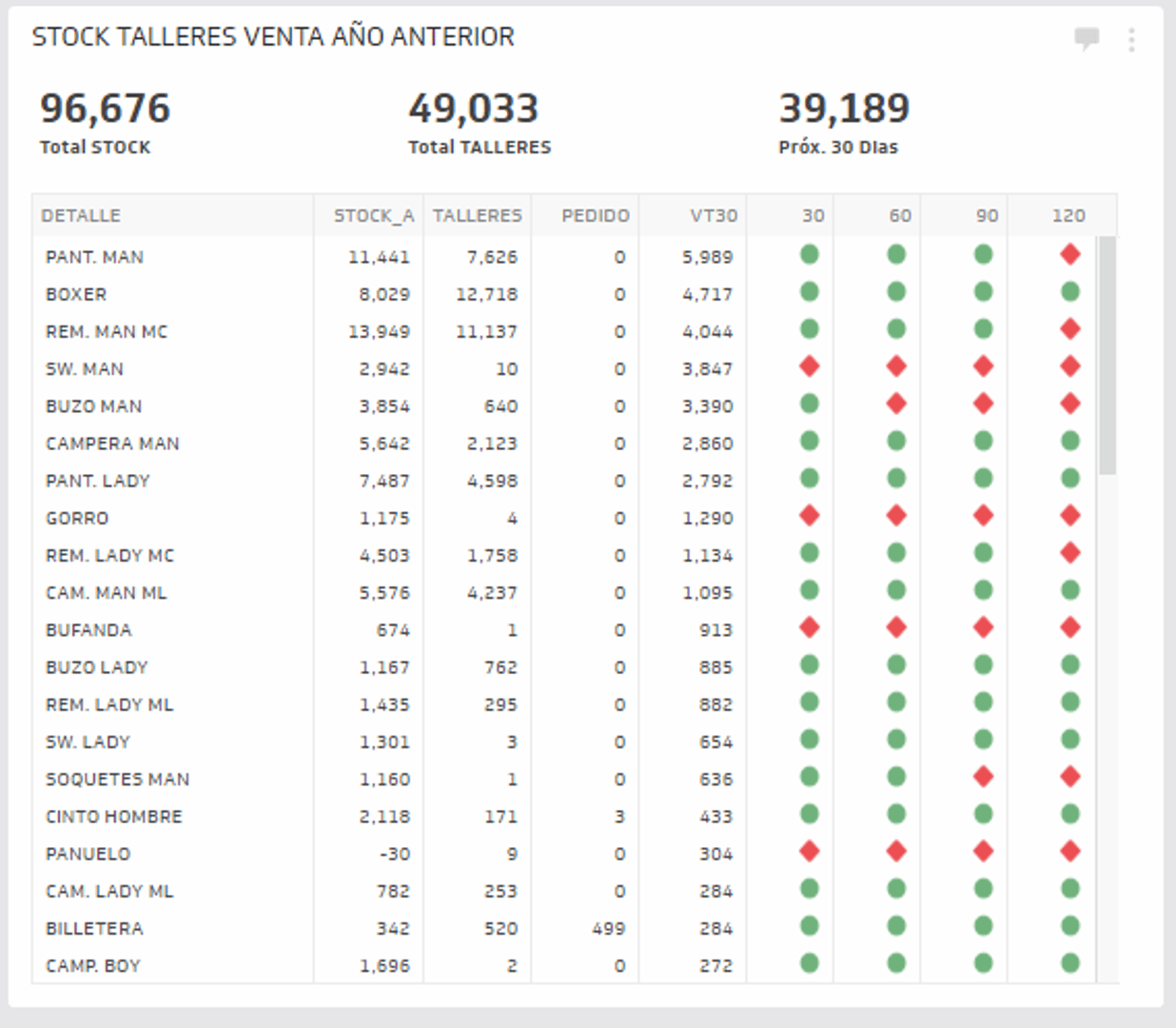 Winning with dashboards
"Having access to our company data on the fly has changed the way we do business for the better. Getting information quickly is crucial to our success and because Klipfolio connects with all our data and displays it in real-time, we've been able to work faster and more efficiently as a team."
Data accuracy is also very important to Damian and his team. With manual spreadsheet reporting (like they were doing before at Laundry Jeans) there is always a risk of human error when someone is preparing reports by hand. Klipfolio's direct and secure connections to hundreds of different data sources ensure accuracy and credibility in the numbers.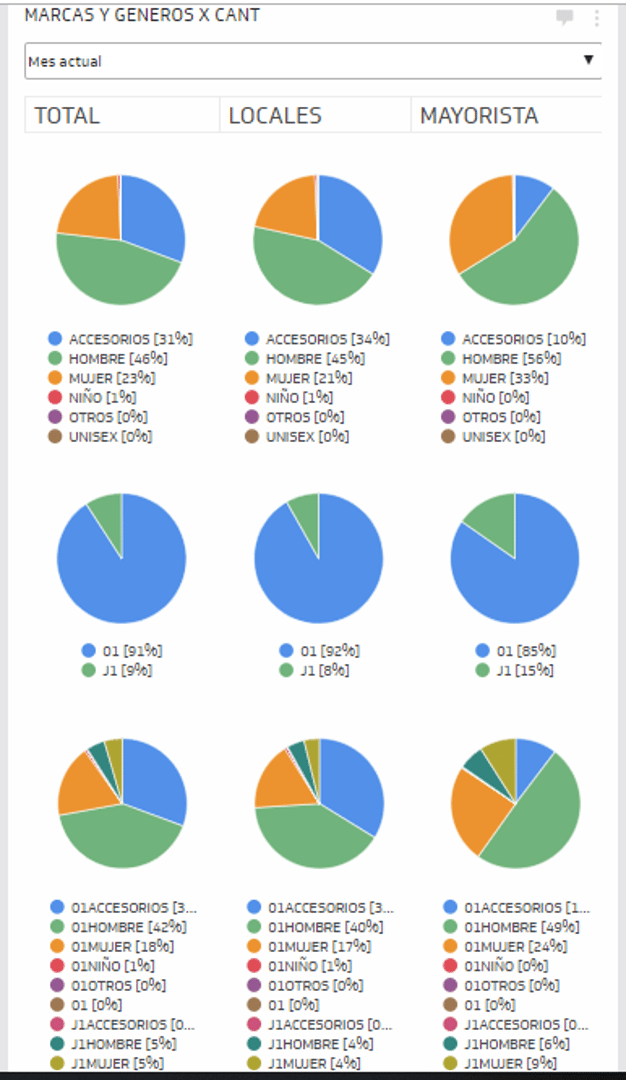 Damian is able to share all of these metrics and reports with people across the company. Reports with specific Klips and metrics can be emailed, Slacked, and accessed through a published, unique URL. He is currently tackling a plan to ensure that every individual in the company can access the specific, unique metrics that they need to see on a regular basis. The Klifpolio support team is working with Damian to help make this dream a reality.
"Klipfolio has a great support team. They are kind, cordial, technical, and always very helpful. Getting started was a breeze with their guidance. If you are new to Klipfolio, I highly recommend exploring this free resource!"
When Damian and the Laundry Jeans team experience a big win, they like to celebrate by chowing down on a popular Argentine dish called 'Picada' while enjoying some craft beers. Sounds like my kind of party...
Related Articles