It's about time – behind the scenes of Klipfolio getting funded
Published 2014-02-13, updated 2023-06-20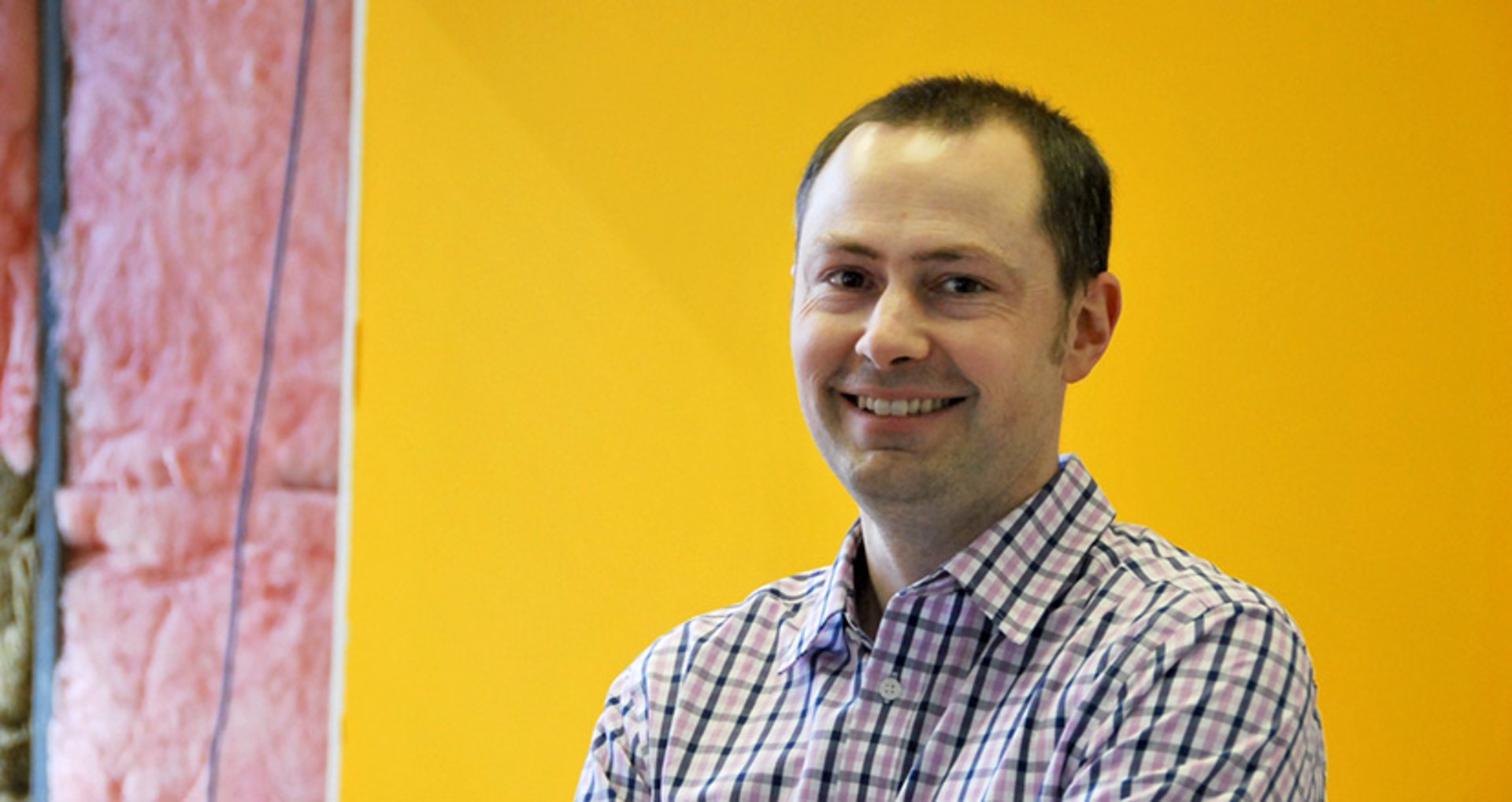 Summary - So, the cat's out of the bag: Klipfolio has secured $1.7M in funding. It's an exciting time for us all, as we allocate resources, fund our growth, and accelerate development on our SaaS business and flagship product, Klipfolio Dashboard.
---
So, the cat's out of the bag: Klipfolio has secured $1.7M in funding. It's an exciting time for us all, as we allocate resources, fund our growth, and accelerate development on our SaaS business and flagship product, Klipfolio Dashboard.
I'm never quite sure if you can really classify Klipfolio as a "startup" in the typical sense of the word. The idea of a startup conjures up images of a fresh, new company seeking to prove their idea for the first time in the open marketplace. We're in a unique position as far as startups go, in that we have a proven product (with already 1100+ brand name customers) and more than a decade of experience.
This is a unique position, and I believe the story of how we acquired funding will resonate with many of you. At the very least, it's an inside look at our decision to seek funding. Hope you enjoy!
Summer 2013 – Number crunching
This past summer after taking a good look at our own performance metrics, we realized that the success of our web and mobile dashboard had brought us to a turning point; rapidly growing MRR, low monthly churn (about 1.6% monthly churn), negative net churn most months, and about 5 to 6 months to recover CAC. We could continue to grow organically using the resources at our disposal, or we could seek external funding and significantly accelerate our growth.
With this question on my mind, I reached out to Michael Weider. Now, for those of you who don't know Michael, he's the former CEO of Watchfire and Blaze, and a down-to-earth and respected figure in the Ottawa tech circle. When I put the question to Michael, we started to go over the data with a fine-tooth comb.
As many of you know, we have been self-funded since we got our start in 2001 (with the exception of a small, but very meaningful friends and family round). That's a long time to run a (tech) business and not pursue external funding. We certainly had our reasons, too, among them being a hesitation to involve VCs (something I had done before with my previous company).
The other, more important hesitation was that we were already experiencing significant, sustainable YoY growth. As we examined the numbers, I became certain that we could maintain our growth trajectory, which by the way, is to the tune of 3X YoY ACV growth. At the same time, this success had validated our product and made the decision to seek funding a relatively risk-free decision. In the end, we realized that funding was going to be instrumental in taking the next step in the evolution of the company.
Fall 2013 – Meeting with investors
We started working on our pitch deck, developed models to show our projected growth with and without funding, and did some serious market and customer analysis. At about this time, our success and our story began generating interest locally. Now, keep in mind, when I say "local community," I'm referring to Ottawa, which – arguably – is the Business Intelligence (BI) capital of the world. This gave us the chance to develop relationships with some of the industry's thought-leaders and really figure out our place in the market.
In November I started to meet with investors. Contrary to my previous experiences, this was turning out to be a lot of fun. This might have had to do with the fact that our company had solid financial performance, and was approaching the podium from a position of relative strength – the numbers backed up the story I was telling. The other part was that we were really interviewing the investors, as much as they were interviewing us.
One of the key requirements in seeking funding was to find the right fit for our team. We have an awesome, hard-working, friendly, and supportive culture at Klipfolio – this is core to who we are. Michael Weider was key here, and connected us with some talented individuals and investors that add depth to our culture, without taking anything away from it.
I met with folks here in Ottawa, Boston, and New York. Everywhere I went, the story resonated - so much so, that we were actually oversubscribed (not a bad thing at all). It was truly an amazing experience that provided some very insightful moments and conversations along the way. There are a few highlights I'd like to share with you as a way to introduce you to our new investors...
The BDC is one of the most successful tech investors in Canada. They are very well respected, and have a knack for finding the right company to back – such as Radian6 if I was to highlight a recent success story. I developed a great relationship with Ron Warburton, who brings a lot operational experience to the table, and I'm very pleased to have Ron join our Board of Directors.
With an office in Ottawa, these guys have strong ties to a number of ex-Cognos executives and an excellent knowledge of the BI space. They also have a strong presence in the United States. Code Cubitt and Bernie Zeisig were instrumental in bringing some of the top BI minds to the table. We joked afterwards that, with the big names around the table, it was the most expensive two hour consulting session we didn't have to pay for. I'll add it was one of the most valuable sessions, too.
A very successful seed stage fund out of New York City. They were especially excited by our rapid growth, and had a natural affinity for smart, nimble, cloud-based SaaS players. A perfect fit for our company and our culture. These guys bring a ton of energy to the table, along with that data-driven, growth-hacker philosophy that will be important in the months and years ahead.
This was one of the most memorable pitches. With a view of the Boston harbour, I was presenting to roughly 30 tech executives and professional investors - and there was nothing about the process, the talent in the room, or the questions that was not genuine or supportive. I'm pretty sure I overshot my allotted time that morning, but the discussion was engaging, positive, and full of energy. Look these folks up - I'm very impressed, and thrilled to have them backing us.
A straightforward, down to earth private investment partnership out of New York. They are focused on growing tech and healthcare companies. They've backed some of the hottest, up-and-coming technology startups in the business, and we're proud to be among them.
Fundfire
Last on the list, but certainly not least, Fundfire is an Ottawa-based team of entrepreneurial investors – including Michael Weider, who we're thrilled to have join the Klipfolio Board of Directors. These guys played a key role in getting this round off to a great start. Huge kudos!
Winter 2014 – What does the investment mean for Klipfolio?
It means a lot of good things! It allows us to put the user first and accelerate the pace at which we roll out features; it allows us to increase the visibility of this awesome little company; and, it allows us to get it right. The future is all about making business intelligence software easier, friendlier, smarter, and more cost-effective – and, along with our new investors, we are all fully aligned to making this happen.
Finally, a huge "thank you" to the team here at Klipfolio, who pour their passion into everything they do, and to our customers and partners who have helped us grow into the company we are today. Let's keep the relationship and open dialogue going – always.
Related Articles