It's not about the database. It's about you. The biggest Klipfolio update ever.
Published 2019-02-06, updated 2023-10-13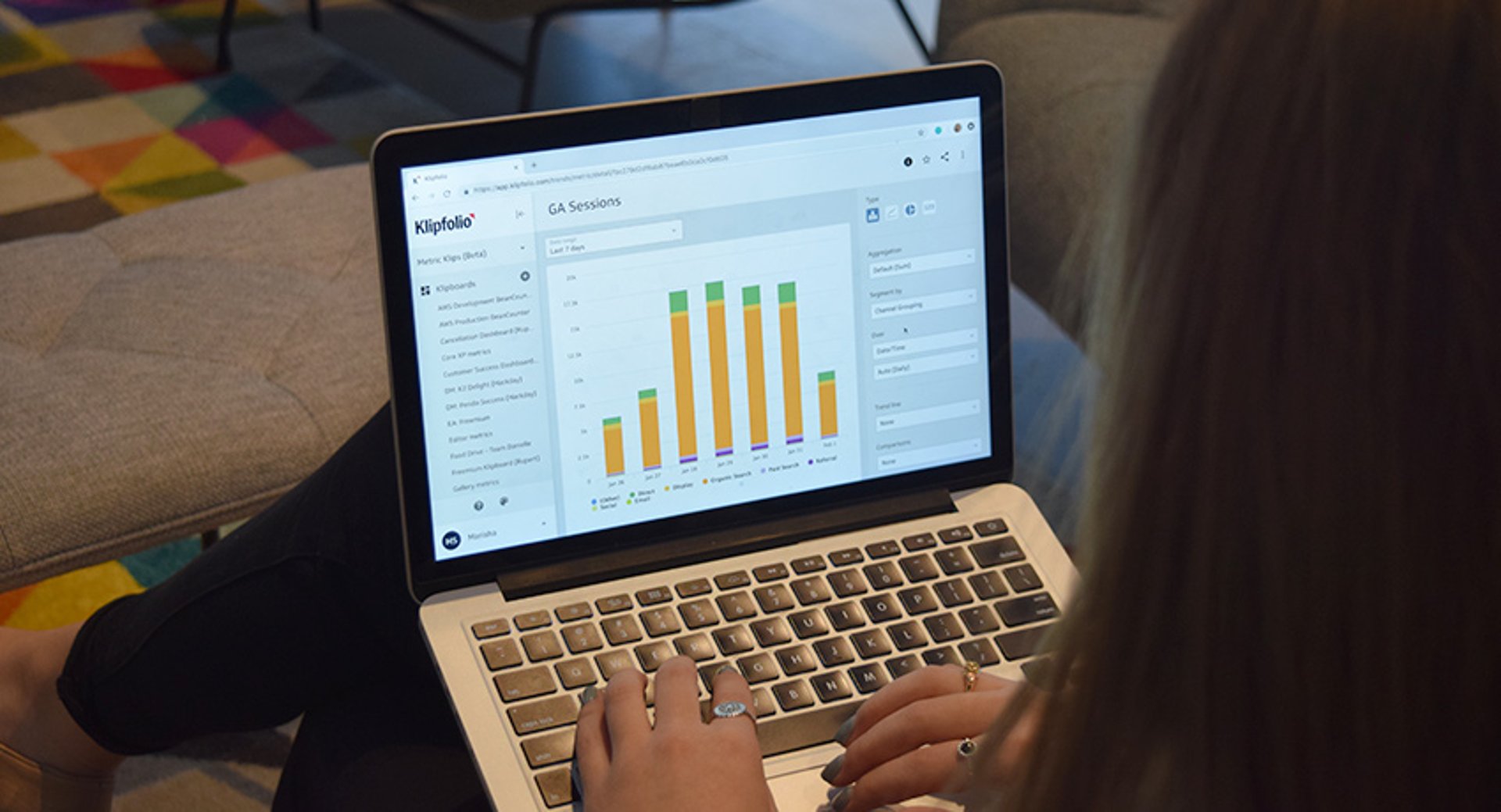 Summary - To help everyday people succeed with data, Klipfolio has implemented it's biggest update ever: Metrics. Check out this blog to learn about it!
---
Major leaps forward take courage.
Eighteen months ago, during a series of all-hands meetings, Peter Matthews, my co-founder, Mark Priatel, our CTO, and I took the significant step of signalling the start of a new development initiative.
It would be the most important step in aligning with our vision to really help everyday people succeed with data.
Introducing 'Metrics'
Today, I am very excited to announce the open Beta of this important initiative, called Metrics, to all of our customers and to the millions of people tasked with making good, data informed decisions.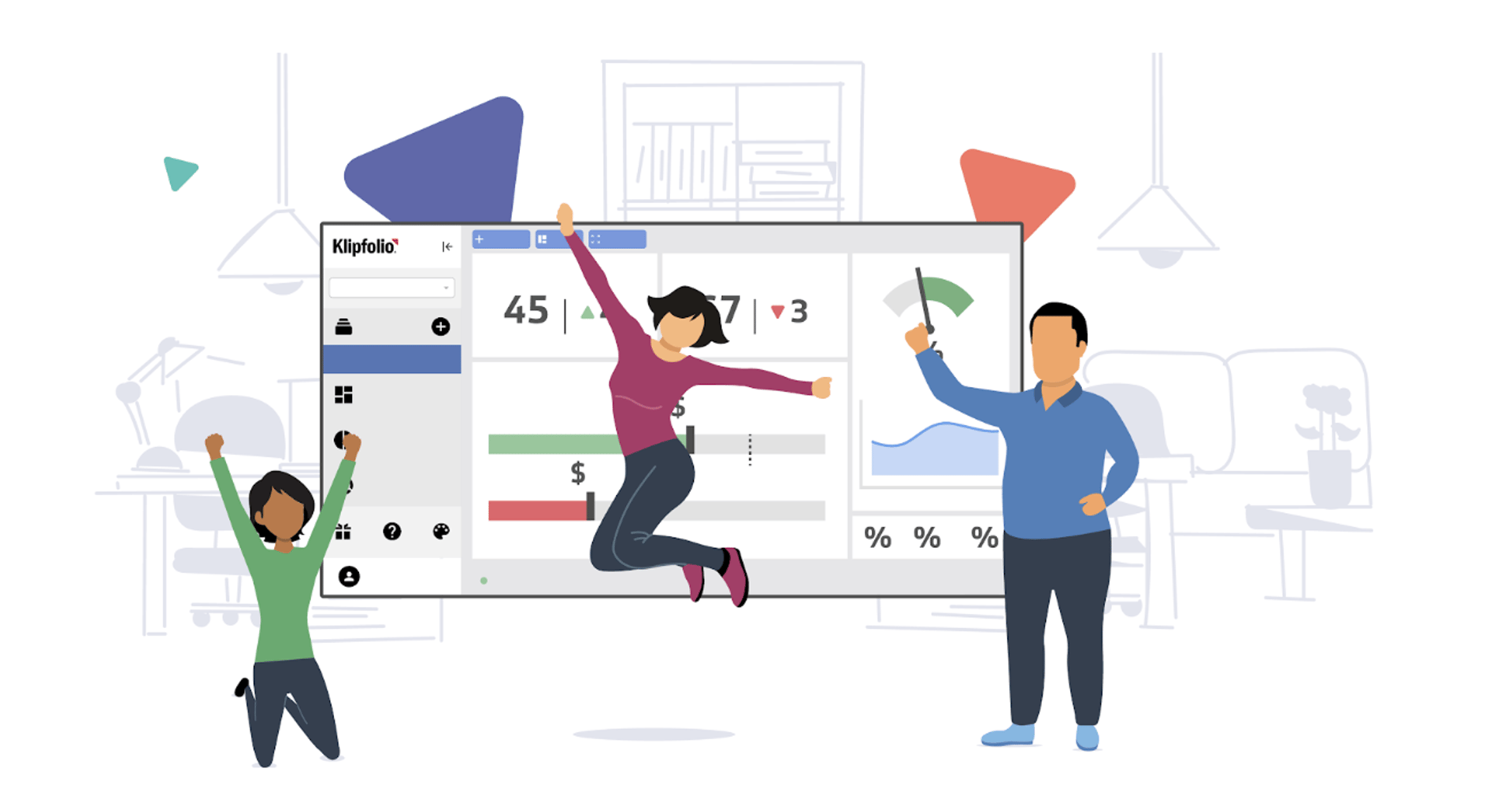 The New Klipfolio
Let me rewind the clock a bit and share with you why this is so important to us.
As many of you can attest, deploying a business intelligence tool is no walk in the park. Almost every step of the way, from querying and loading the data, to cleansing and transforming it, then mashing, blending, and visualizing it can be a challenge.
Entire cottage industries have blossomed and charge a king's ransom to connect the pipes, manage data prep, and deploy and maintain these BI tools - typically with lacklustre user adoption.
It's where terms like master data management (MDM), extract-transform-load (ETL), data blending, and many other important sounding acronyms have instilled fear and opened wallets for years. Philosophies have come crashing head to head, pitting business intelligence centers of excellence (BICCs) against Citizen Data Scientists - which, by the way, is all being nixed by digitally transparent, data savvy millennials.
Let's stop there though, because this is where things get interesting for Peter, Mark, and I.
Power and flexibility
Klipfolio as thousands of people know it, is powerful and flexible. Those are words we've heard many times over. They are referencing our vast ability to connect to nearly any data source, and our formula language that allows you to wrestle your data to the ground like no other BI tool out there! Mic-drop … but hold on.
Are the apps that have changed the world powerful and flexible?
A steep learning curve
There was something else we were hearing in addition to being powerful and flexible… a steep learning curve. The primary goal, of-course, is for everyday people to make better decisions. However, the realities of wrestling with data was getting in the way.
This continues to be the key challenge for everyone. But rather than build out complex data modelling workflows and toolsets like every other BI vendor, we decided to turn the challenge on its head.
Our north-star was born
We know that successful decision makers start with meaningful business metrics. We needed to make this starting point magical and keep coming back to it.
Our north-star was born, and has now been crystallized as our rallying cry -- to help everyday people succeed with data.
And it's big. It's not about dashboards and reporting. It's not about business intelligence. It's about you! And it's about really thinking about how to make you succeed.
So, what does this mean? And where are we?
As opposed to a data warehouse being the central cog, as in most systems today, our CTO promoted the atomic element itself; the metric. This lets us take a more specific and valued approach - putting the metric in the centre of the value equation.
Your Metrics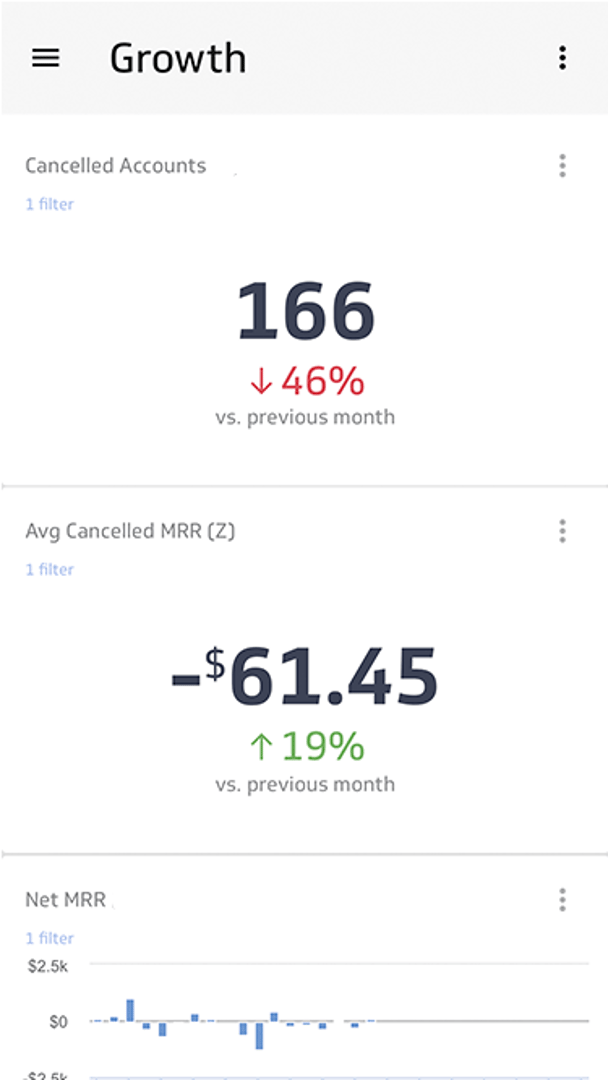 With the metric at the core, we are free to think about new user stories... Such as building blocks: where the more metrics you have, the more insights and value we can deliver. Or as a service: where any number of things can be asked of a metric.
Klipfolio 2.0 is now in open Beta.
Staying on top of your results and knowing how your business is performing by looking at your data trends and insights is key. With Klipfolio 2.0, you'll have the ability to compare this month to last month or the same period as last year with a single click. The choice is yours.
See how you can use Metrics in your Klipfolio dashboards here.
We're relentlessly committed to helping everyone make more informed decisions by unleashing the power of their data.
I'm grateful to all of our customers… and as always, I look forward to learning from your feedback.
Allan Wille is a Co-Founder and Chief Innovation Officer of Klipfolio. He's also a designer, a cyclist, a father and a resolute optimist.
Related Articles