COVID-19: A dashboard for exploring historical data about the virus
Published 2020-03-23, updated 2023-09-27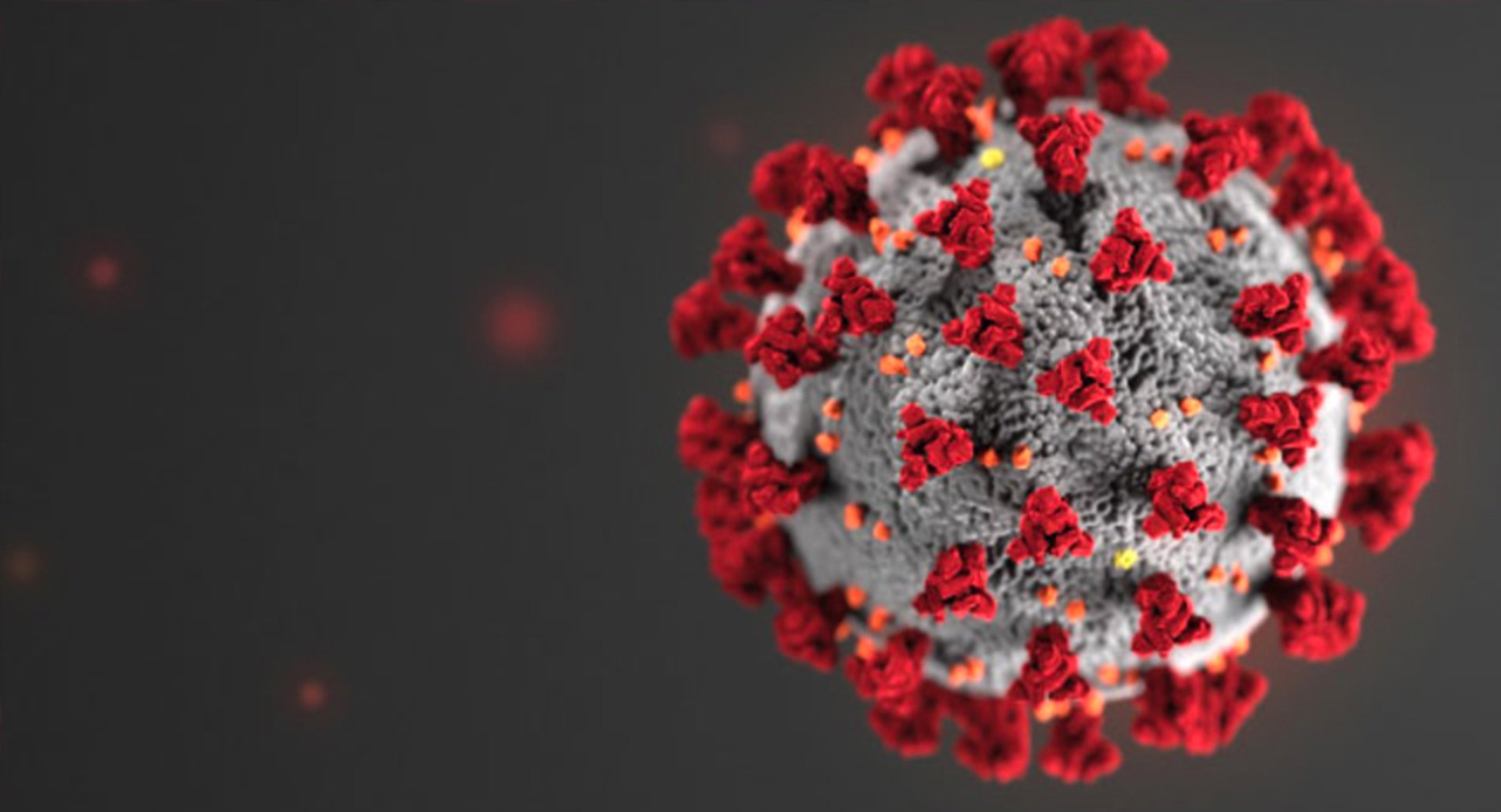 Summary - Your COVID-19 dashboard powered by Klipfolio. Bookmarks this link to a dashboard with historical data on the COVID-19.
---
SMBs across the world continue to feel the effects of the COVID-19 pandemic. We've all had to adjust the way we do business in order to maintain growth and provide our customers with the same level of service they have grown to love and expect.
In crucial times like these, it is more important than ever that we keep our eyes on our data and use it to make data-driven decisions that will keep the business healthy and thriving and most important, our customers happy.
The COVID-19 Dashboard
We here at Klipfolio HQ have built a dashboard that tracks the day-to-day progression of the global COVID-19 pandemic. The dashboard can be accessed using a live URL link. We encourage you to give it a click and bookmark it.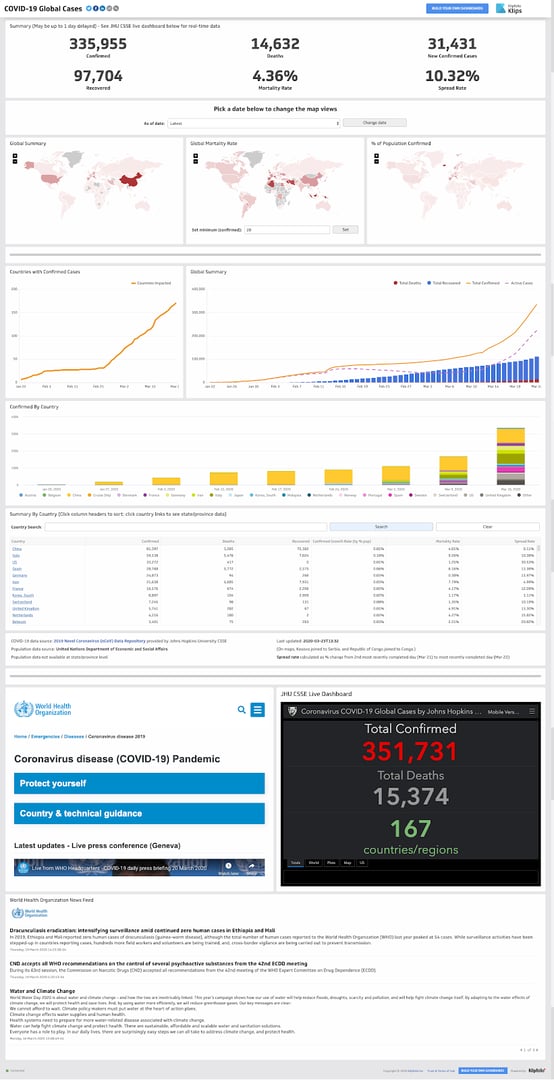 CLICK HERE TO ACCESS THE DASHBOARD
The data behind the dashboard
The majority of the data behind our COVID-19 dashboard comes from the 2019 Novel Coronavirus (nCoV) Data Repository provided by Johns Hopkins University CSSE.
The data about 'Population' comes from the United Nations Department of Economic and Social Affairs. It's important to note that population data is not available at the state/province level and was last updated March 23/2020.
It's also important to note that the spread rate has been calculated as % change from the 2nd most recently completed day to the most recently completed day.
Related Articles