Using Data at Your Restaurant: Tips to Improve the Process
Published 2019-03-14, updated 2023-06-15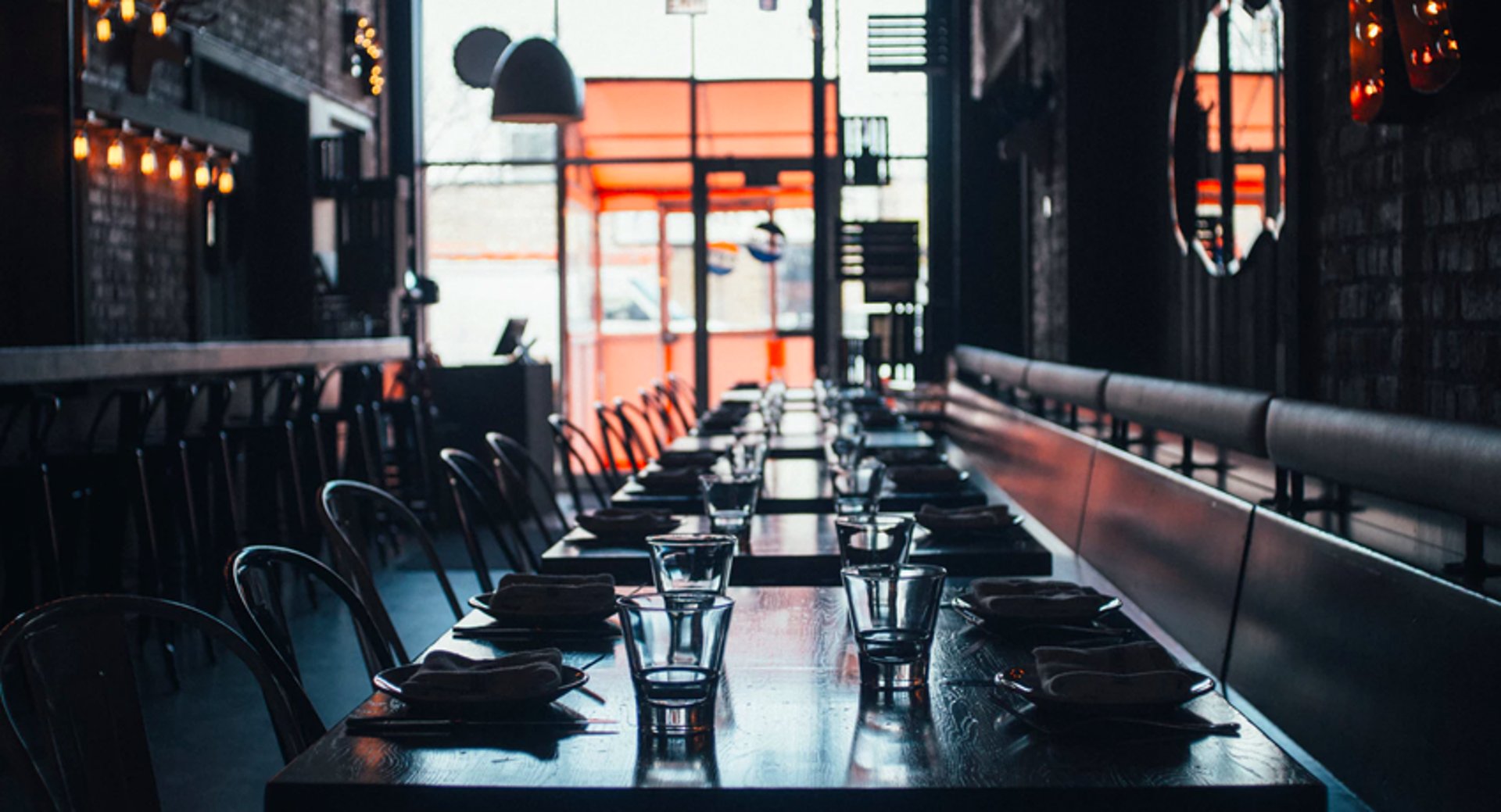 Summary - Use data properly at your restaurant. Tips to get started on improving your data usage.
---
These days, if you're not using data to improve your restaurant's operations, you're missing out on a huge potential opportunity to refine your restaurant's workflow.
It's proven that using data correctly can help any business grow, but restaurants can use data in specific ways to bolster their management techniques.
When it comes to data, your restaurant has multiple options at hand that empower you to manage your business in an efficient and thoughtful manner.
At any point in the process of collecting data for your organization, you should follow certain best practices that can ensure you have access to the most useful information at any given time. For example, you should remember to:
1) Use the right restaurant POS system.
2) Collect performance metrics.
3) Know your payment processor.
4) Incorporate data into management.
These tips will help your restaurant use data to the best of its ability, making life easier on your customers, managers, and employees. Let's dive into greater detail about how data can help you!
1. Use the right restaurant POS system.
A great restaurant POS system can help your restaurant use data in significantly more effective ways.
If you're using a restaurant POS system like Lavu's, then you'll have several features that can accommodate data-based management.
When you're considering how well your POS system meets your restaurant's data collection needs, you'll want to ask specific questions about your system, such as:
Does it have the proper security? When you're looking at technology that deals with anything from private payment information to employee data, you need to ensure you invest in a platform that will take the proper security precautions. Check for a restaurant POS platform that offers data encryption, EMV chip reader tech, and other security features. After all, you don't want the software and hardware platform that collects your restaurant's data to be the same thing that compromises it.
Can it collect performance data? Great POS systems assist you in your data collection by tracking key performance indicators that matter to your restaurant. Make sure that your POS system collects the key data points you want to analyze. Don't forget, too, to try and find a great POS system that can represent this data in succinct, visual ways. Look for a software solution that makes it easy to create and customize charts to track the success rate of your restaurant.
Is it legacy or mobile? The difference between a legacy and mobile system can have a massive effect on your POS system's ability to collect data. While legacy systems are usually based around one or two central kiosks that can only collect data from those points, mobile POS systems can have multiple mobile terminals that possess the capacity to view and manage data on the fly from each station. It's important to understand each kind of system's capacity so that you also understand how your current system fits into your data collection and management.
The right restaurant POS system can do wonders for every element in your restaurant's operations, but it can be especially helpful in helping you measure the most relevant data over time. Look at these features to make sure that your restaurant is primed for collecting data.
2. Collect performance metrics.
As it's been said before, running a business with data is all about measuring the right data.
Performance metrics are necessary data points that can tell your restaurant vital information about its management and operations.
Tracking certain performance metrics can help you make your restaurant's workflow more efficient down the line. The right data can give you the ability to:
Track menu items. Keep in mind that you can use data to understand how well certain menu items are faring. This information helps you make all sorts of necessary adjustments to your day-to-day operations. If you want to get even more detailed, you can try and break your analysis down to how well each item is doing per shift. You can also do the inverse and try to target items that don't seem to be doing well.
Monitor labor costs. If you're keeping track of your revenue as well as more advanced KPIs such as the price of labor per shift, you can use the data you collect to make more accurate decisions about employee payroll and compensation. For example, you might discover that your hard-working employees deserve a raise based on the increasing revenue your restaurant is pulling in with each shift. If this is the case, you can use your data to assess how much more you can pay employees and raise their hourly wage, increasing employee satisfaction and retention.
Remember customer preferences. Record customer preferences so that your employees can remember the specific nuances of each customer's order each time they enter your restaurant. Some POS systems make it easy to track this information as a part of your centralized software system! Not only does this kind of tracking show care for your supportive customers, but it also allows you to keep track of valuable info such as payment preferences that can make the experience simpler next time around.
Whether you're a bar using a bar POS or a restaurant using a generalized POS, you can track KPIs that allow for better restaurant management. By adhering to this sort of goal tracking, you're looking at performance metrics that will assist you in improving your management and operations for the future.
3. Know your payment processor.
Not all the data you collect for your restaurant will be specifically related to your restaurant and employee performance. Your payment processor, for example, collects data more on the back-end of business operations.
A valuable channel for taking in data, your payment processor should be selected so that it can help your restaurant collect payment data as securely and efficiently as possible.
Not all payment processors are created equal. If you're looking at a payment processor's data management capabilities for your restaurant, you should ask questions like:
How effective is your current system? Check to see if your current payment processor and service meet your daily needs as a restaurant. Do you feel it could be more accurately tracking customer payments and information? Also, do you feel it's properly set up to handle your organization's daily volume of transactions? These kinds of considerations are necessary questions to ask of your payment processor, as it is an important piece of technology that handles very valuable data from your customers.
Does your system accept a variety of payment methods? Try to find a payment processor that can field many different kinds of payment methods. You want your restaurant's payment processor to handle in-shop, online, and mobile payments among others. Choose a payment processor that can handle these kinds of payments in addition to credit card payments. Better yet, for maximum functionality, try to find a payment processor that integrates with your restaurant's POS system.
Is your system safeguarded against fraud? It's your responsibility to ensure that your payment processor has the safety features necessary to protect your customers' data. Check to see if your payment processor has an EMV chip reader, is PCI compliant, and has CVV2 verification in place. These are basic qualifications for most payment processors that can help you verify if the processor service you're using has strong security protections against credit card and payment fraud.
Your payment processor is a vital part of restaurant workflow that needs the proper security measures and features in order to collect and manage the right information for your restaurant.
4. Incorporate data into management.
If you're using it correctly, data can affect particular strategies of management or marketing by allowing you to make smarter decisions while also understanding every management option available to you.
Allowing the data you've collected to influence your management style is an essential step in using your research to improve your operations.
Data can affect the way you manage your restaurant in a variety of ways. For instance, you can try to use data to:
Schedule shifts. Use the data on KPIs you've collected to make more educated decisions about your restaurant's operations. This can come in handy when scheduling for peak and slow times. For example, if you're running a coffee shop and realize you're under scheduled for peak hours, then you can use the coffee shop pos system to check employee schedules against your peak hours and manage employee shifts accordingly.
Manage order tickets. Getting live data on your order tickets can help you improve communication between the front-of-house and the kitchen. It also allows you to adjust order tickets in realtime to make more accurate management decisions. This kind of data-based management also prevents your staff from making simple clerical and communication errors that can lower customer satisfaction.
Track inventory. If you use data to keep track of your restaurant's inventory, you'll find that you spend less time checking stocks and more time on important restaurant operations. Don't waste the effort at the end of each shift making sure your inventory is in line. Practice smart data management and tracking so that you have time to put your effort into other important restaurant issues.
By collecting data that can have an actual, palpable effect on your restaurant's operations, you're practicing smart data management that will have long-lasting benefits on your restaurant's business going forward.
As seen with these suggestions, collecting data is a great technique for keeping up with goals like employee and customer retention. Even better, it can refine your management and marketing techniques so that you can use both your business intuition and your in-depth analysis to make sure your restaurant's operations are airtight in the future.
About the Author
Saleem Khatri is the Chief Executive Officer of Lavu Saleem has a "founders mentality", with a track record of working with high-growth software companies. He is a rare breed of someone who is both a hands-on leader and a strategic visionary and brings with him a myriad of inspiration, technical acumen, and a passion for our products, services, and customers. Prior to Lavu, Saleem successfully launched software and hardware products at start-ups via Y Combinator and managed a $79 billion investment portfolio on behalf of the United States Department of the Treasury. Saleem earned his MBA from the Harvard Business School and his undergraduate degree from the University of Michigan -- Ann Arbor.
Related Articles