If You're Not Capturing These Three Metrics, You're Doing Lead Gen Wrong
Published 2018-07-16, updated 2023-11-27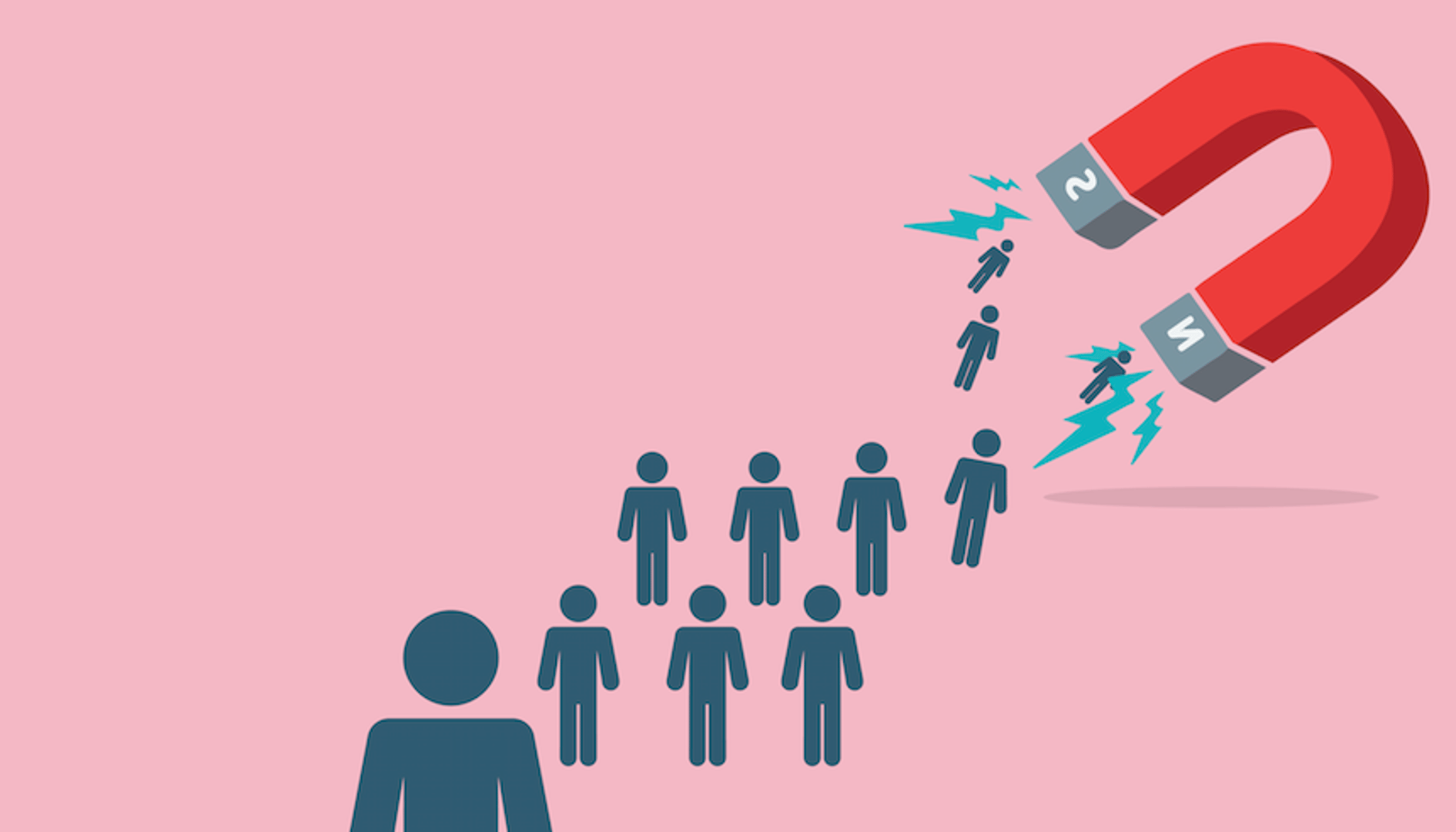 Summary - It shouldn't come as much of a surprise, but HubSpot's State of Inbound report reveals that the two biggest challenges facing marketing teams today are generating leads and proving returns on investments (ROI).
---
It shouldn't come as much of a surprise, but HubSpot's State of Inbound report reveals that the two biggest challenges facing marketing teams today are generating leads and proving returns on investments (ROI). As a marketer, this puts you in the throes of a relentless marketing vice. Generating leads just isn't good enough — you also need to paint a clear ROI picture as leads move down your funnel.
Tightening the Vice
Tactical and data limitations don't make this an easy task. Two of the hottest marketing tactics on the planet (content marketing and social media) live in a nebulous world called "I'm Hard to Measure."
Tactical black holes are just the start. 61% of decision makers have admitted to Google that they lack abilities to access or integrate marketing analytics. These challenges create a murky funnel, leaving the C-suite no way to compare spend versus return and making it impossible for you to justify marketing strategies or tactics.
"We see this all the time — CEOs are performing quarterly budget reviews and request really granular reports on how much has been spent on net-new leads, which channels are most effective and what the next steps are for correcting underperforming campaigns," says Brandon Palmer, digital marketing specialist at Access Marketing Company. "In these cases, life gets difficult for marketing if you haven't clearly defined your metrics up front, set expectations with the C-suite and, most importantly, implemented the right tracking."
Three Metrics Every Marketer Should be Capturing
That's why it's time to re-approach the way you measure lead generation. If you're caught in the vice between generating leads and proving ROI, there are three metrics you need to start tracking immediately.
1. Lead Acquisition Cost
You need to know what it costs to generate a lead versus how much that lead is ultimately worth. Many companies shoot for at least a 50% return on lead acquisition. So if you find yourself spending $100 to generate a lead that will only net you $100 over its lifespan, you should brainstorm a cheaper way to generate leads ASAP. And if you don't have a comprehensive picture of your acquisition costs, this will be a challenge.
Tracking acquisition costs may seem like a blinding flash of the obvious, but many teams struggle to do it effectively — often because they fail to analyze/compare costs across all their lead generation channels.
2. Cost per Lead per Channel
Let's be honest, you probably already track lead cost per channel. But what a lot of marketers don't do is track it comparatively, measuring lead cost on social media against paid search or email and even going deeper to compare Facebook to LinkedIn or downloads of one content piece to those of another. Having an accurate, comprehensive snapshot of lead costs across your various channels equips you to make smarter decisions about what tactics you're using and where you're spending your money.
Quick tip for making better use of you lead cost per channel data: Go beyond static, end-of-the-month reports.
To start, look at your data in quarterly or even six-month snapshots. This will give you greater context to understand current results and make proactive adjustments for the future. For instance, pay-per-click conversions often spike during the holidays, which can be misleading if you aren't in tune with your annual conversion patterns.
Also, track your metrics in real time. The more up-to-date your data is, the faster you can respond to campaigns that are underperforming or boost those that are proving effective.
3. Charting Leads Through the Funnel
Building a transparent funnel is essential to proving your marketing ROI. Think about how many hoops a lead could jump through on its way to a conversion — a lead could see your ad on LinkedIn, then search your company on Google, then download a piece of content on your website and finally convert on an email. That sequence is littered with gaps between different channels and assets, and if you don't have the right tracking in place, you'll be stuck with blind spots, unable to determine which of your tactics work and which need to be corrected. Imagine if you could link sales to the same content asset in a specific campaign!
To simplify the tracking pipeline in your funnel, focus on capturing three data points at each of the three stages in your funnel:
Lead source

How did the lead enter your funnel — did they download content, sign up for your newsletter or submit a contact form?

Progression action

What action did the lead take to move down your funnel? Email nurture programs can be great for nudging people down the funnel, so the better you can track these middle-of-the-funnel campaigns, the easier it will be to create an ROI snapshot.

Conversion action

At the end of the day, how did the lead raise his hand to say "Hey, I'd like to speak to a sales person"?
There are many moving parts to building a transparent funnel, but these data points give you a good starting point for kicking off the process.
Tracking Marketing ROI is Hard
If airtight ROI pictures were so easy to create, every marketing team would be working with their feet up and you probably wouldn't be reading this article. Capturing the right metrics at the right point in the funnel takes time, energy and skill. Plus, after you get your tracking infrastructure built, it requires constant attention and optimization to accommodate your changing marketing goals. One tracking error can throw a wrench in your entire ROI report — the last thing you want is to hand your executive team a report with inflated numbers!
The good news is that the launchpad to measuring the right actions in your funnel starts with understanding your marketing goals. If you understand those, you're probably ready to pop the hood on your marketing campaigns and identify what metrics need to be tracked. And Access Marketing would be happy to help! Give us a shout today if you're ready to start crafting a clearer ROI picture at your business.
Dave Moll is the digital marketing manager at Access Marketing Company. For over 15 years, he's designed and implemented tracking pipelines for countless B2B companies across a wide range of platforms, including Facebook, LinkedIn, Twitter, Act-On Software, HubSpot, Google AdWords, AdRoll and more! When he's not building custom dashboards in Klipfolio, he's fronting one of Denver's hottest cover bands or watching Arsenal FC slip, yet again, to the middle of the English Premier League table.
*Combining all social campaigns into one metric provides a clear view into the best performing social platforms.
Related Articles