The Top 10 Alternatives to Excel Spreadsheets
Published 2019-02-26, updated 2023-09-26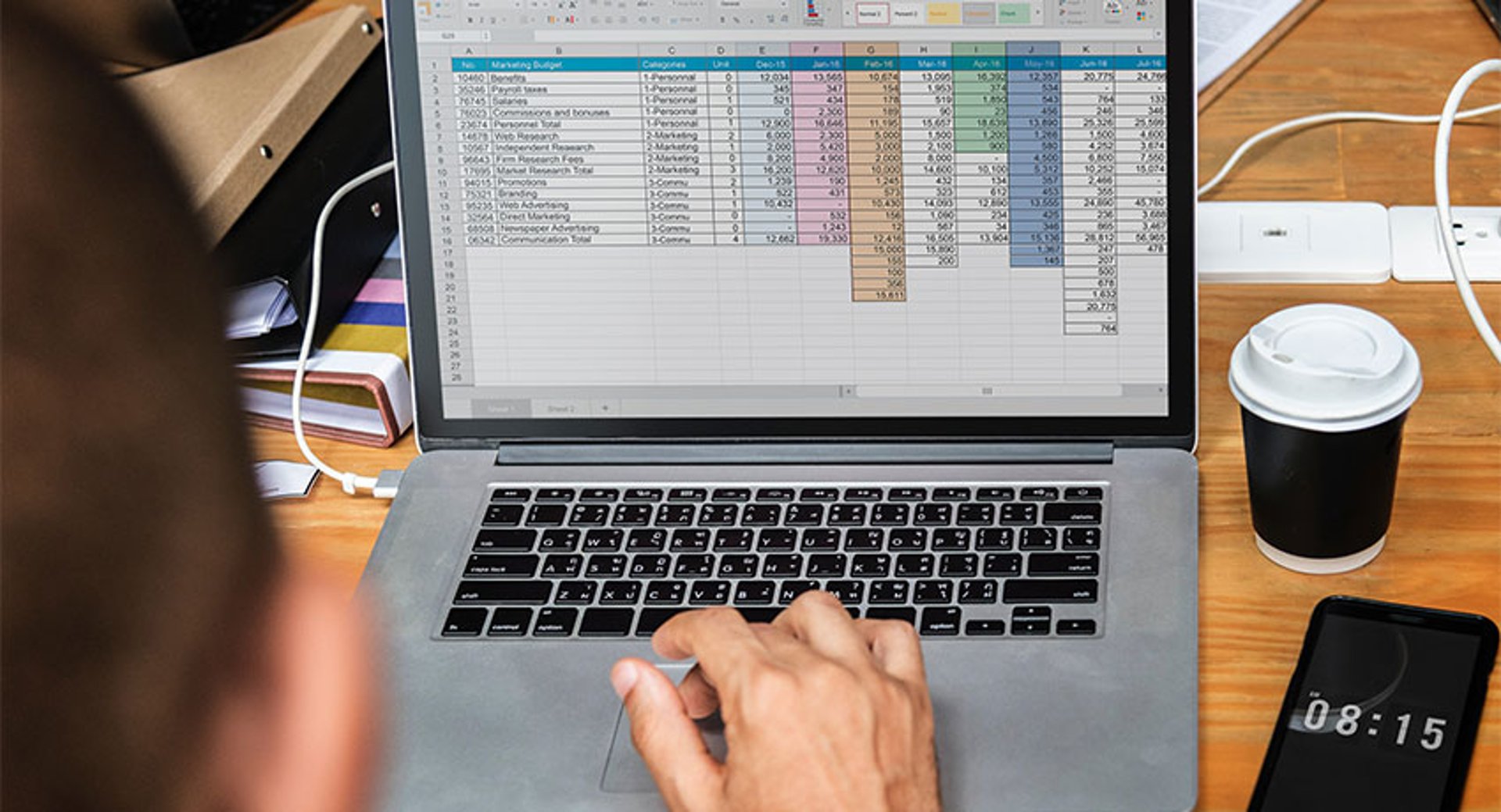 Summary - From Google Sheets to Zoho, check out 10 Excel alternatives and their key features that make them front-runners in the data analysis game.
---
The neverending Excel alternative hunt
The hunt for the best Excel alternative seems to never slow down. Thanks to the brains at Microsoft, MS Excel has remained unshaken in the spreadsheet business for ages.
There's a but, though. The biggest but being pricing.
Excel is pricey so many companies and open source code are coming out with programs like Excel that act as its free alternative. Check out these 10 Excel alternatives that are giving Microsoft a run for their money *in no particular order.
Top 10 Excel Alternatives
Google Sheets
Numbers for Mac
ThinkFree
Zoho Sheet
FreeOffice 2018
Apache OpenOffice
LibreOffice
EtherCalc
Microsoft Excel Online
SPREAD32
Price: Free
Google Sheets is the most popular and well-known Excel alternative, with a similar UX in terms of appearance and functionality. If you have a Gmail account, you already have access to Google Sheets - no setup required. Here are a few key benefits over Excel that makes Google Sheets a savvy Excel alternative.
Save precious time, set up your spreadsheets faster. With pre-designed colourful templates as well as the ability to convert existing Excel files to Google Sheets, you can save your minutes to do what you do best.
Don't worry about backups, files live in the Cloud. This means that if you choose to use multiple devices when viewing and editing your spreadsheets, you can't beat the easy accessibility of Sheets, when you're on-the-go or working remotely anywhere in the world (*except for China). This also means that you don't have to worry about backing up your spreadsheets - phew.
Never hit Save again. One of the best advantages of Google Sheets is that multiple users can work on the same document simultaneously with the changes saved automatically. You can also grant access and share your Sheets with anyone on Slack or email. Talk about teamwork.
Work smarter, use other Google tools. From Google Translate to GoFinance, and Import Feed/Import Data functions, pull data straight from web page URLS into your spreadsheets.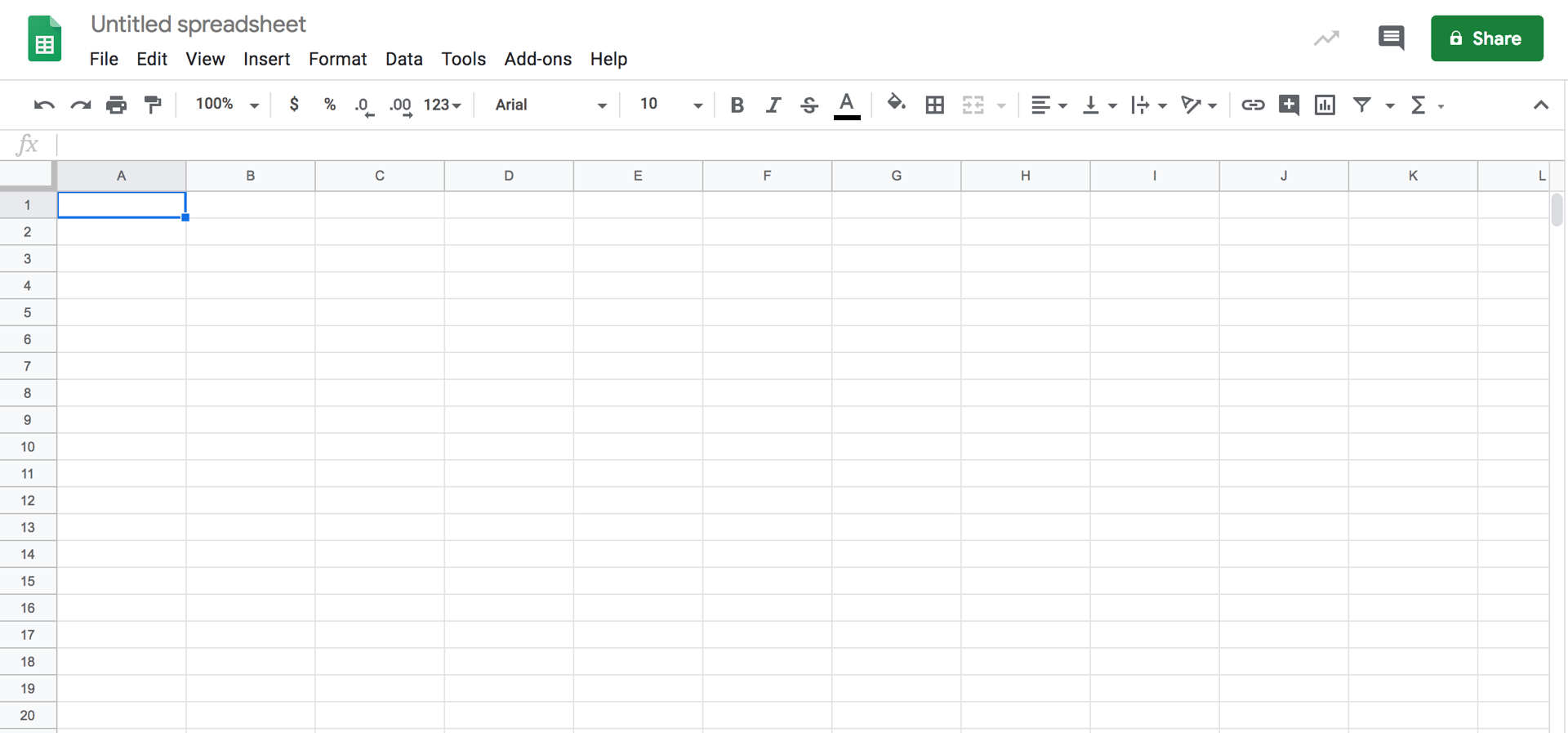 Price: Free *for Mac users
Numbers is another free Excel alternative for those who use a Mac. Numbers is Apple's own version of Microsoft Excel. Would you expect anything less from Apple? Probably not. Its known for providing high quality data analysis and reporting functions, as well as plenty of visualization tools. Some of the advantages of using Numbers as a Mac user include:
From numbers to shapes, visualize your data. Unlike Excel, Numbers begins with a plain sheet instead of an endless grid, giving you plenty of opportunity to create. Numbers uniquely provides pre-built templates, dynamic charts, graphs and fonts, and a library with 600+ shapes to turn your data into presentation-friendly visuals. Let Numbers do the math.
Access from anywhere, it's in the iOS system. From an iPhone to an iPad, you can use Numbers on any Mac device, making it a breeze to access your data. You can even use Apple Pencil on your iPad to add handy diagrams and colourful illustrations.
Help out your PC friends. Numbers provides you with the ability to save your documents in Excel file formats, in case your PC pals aren't looking for an Excel alternative - or are anti-Apple.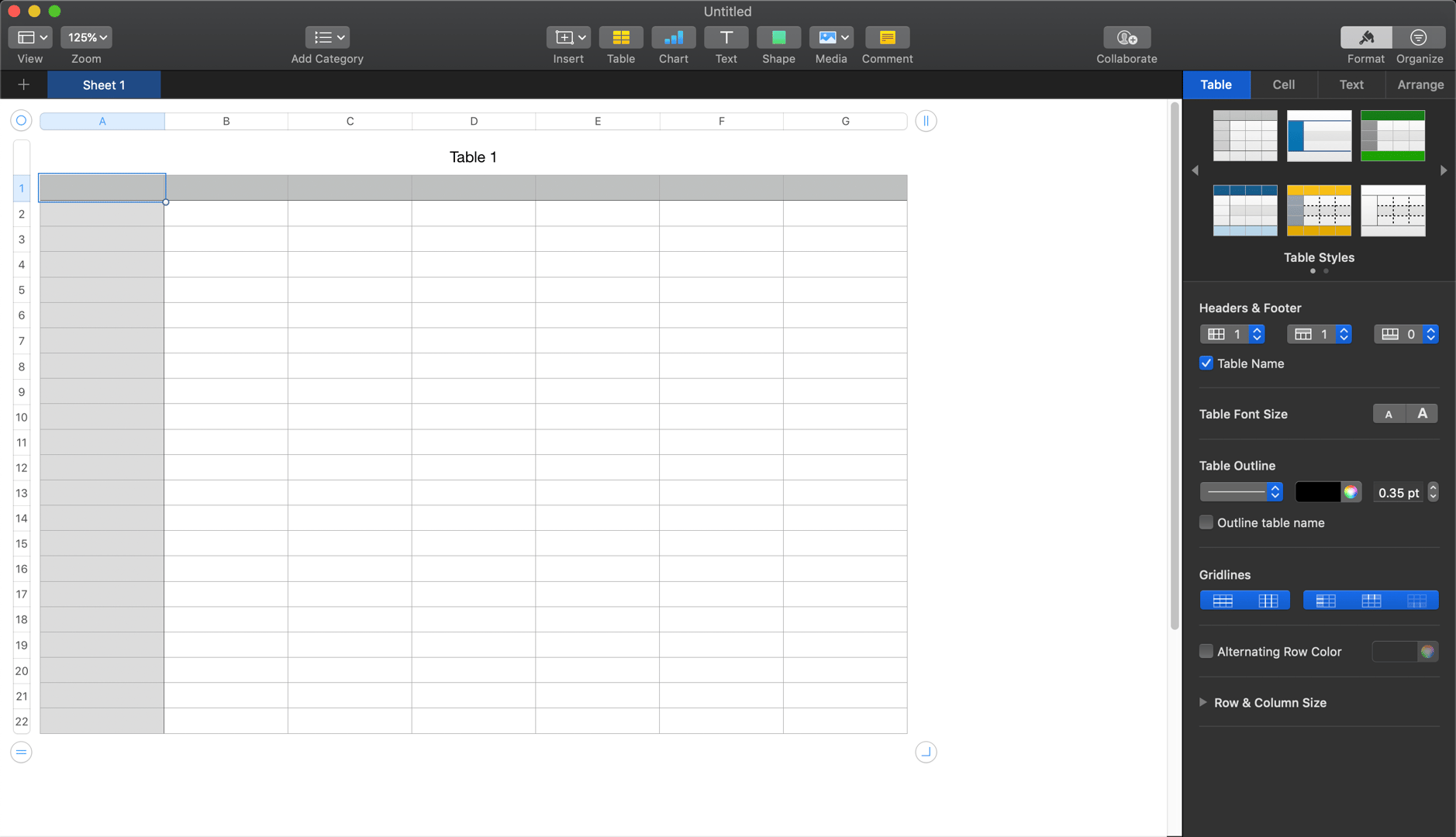 Price: Free 2 month trial, $79.99 for enterprise-level version
ThinkFree is a suite of web-based word processor, spreadsheet and presentation software similar to Google Drive Apps. It offers three primary features that are compatible with office programs: Word, Cell and Show. Cell, the alternative to Excel, lets you create spreadsheets and presentations.
Go mobile. ThinkFree's key feature as an Excel alternative is that it allows you to edit and view your documents on your mobile device if you want to view or make changes to your spreadsheets away from your computer. ThinkFree doesn't require any Office installation.
Stay in touch with your old ways, it's compatible with Microsoft Office. ThinkFree allows users to create and edit documents within the web app, allowing optimal collaboration with your team, in real time.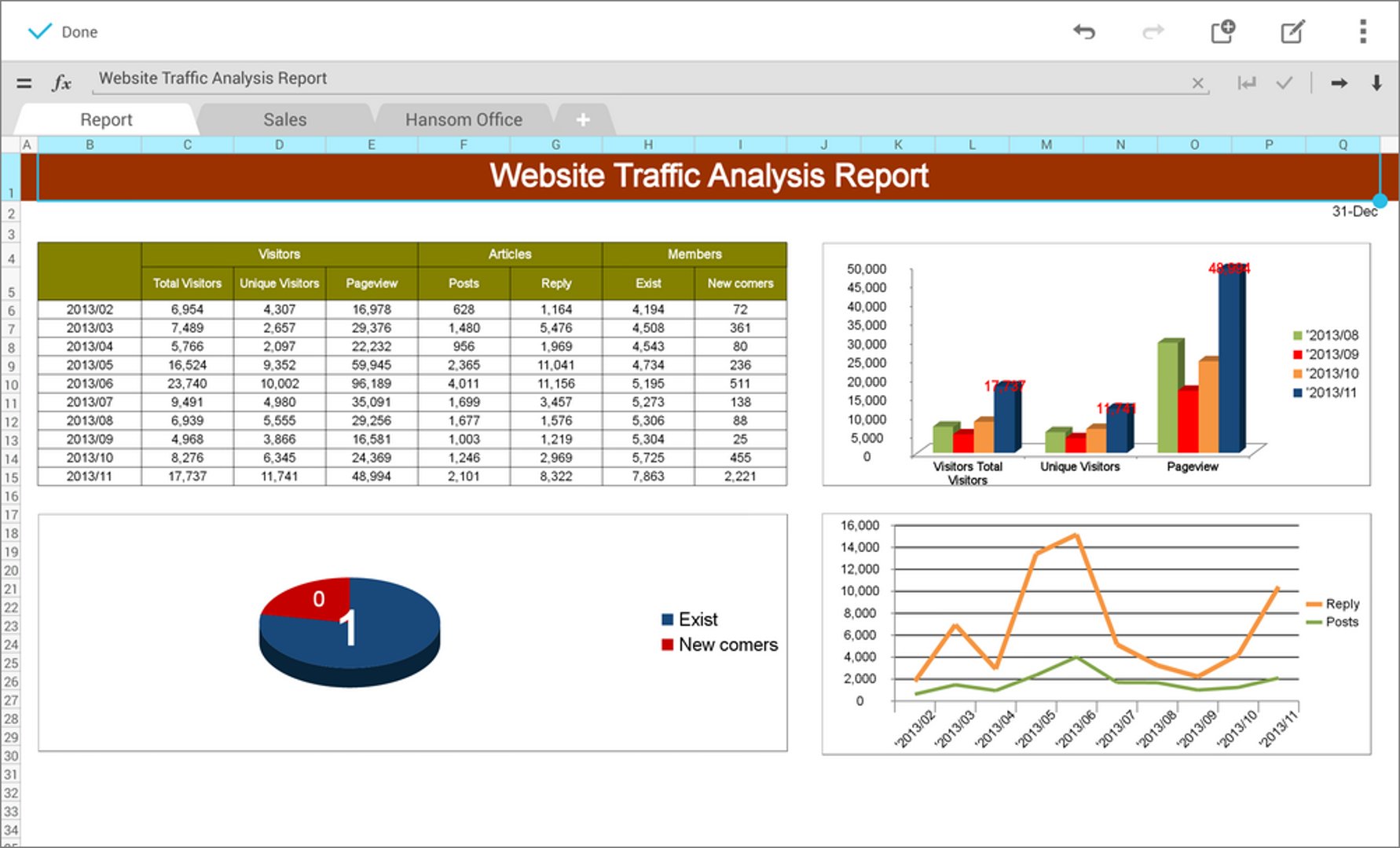 (Source: ThinkFree)
Price: Free for teams of up to 3 users, $35 for enterprise-level version
Another Cloud-based free Excel alternative, Zoho Sheet is an analytic assistant that gives users an Excel-like feel in terms of interface layout and functionality. Zoho Sheet is targeted towards small to medium-sized businesses who want to access their data whenever and wherever they want. One of Zoho's biggest perks. Other perks?
Simplify your spreadsheets. Over 350 functions are provided in order to simplify formulas and filters to make analyzing data easy. Your analytic assistant will help you rid duplicate values, correct data inconsistencies, and fill random missing values in your data. Zoho also provides the ability to create visual charts and graphs to create presentation-ready graphics.
Switch easily between .xlsx, .xls, .csv, and .ods. Enough said.
Collaborate anywhere. If you have Internet connection, you have collaboration. Edit individual or multiple spreadsheets simultaneously with colleagues anytime, anywhere. It's all in the Cloud.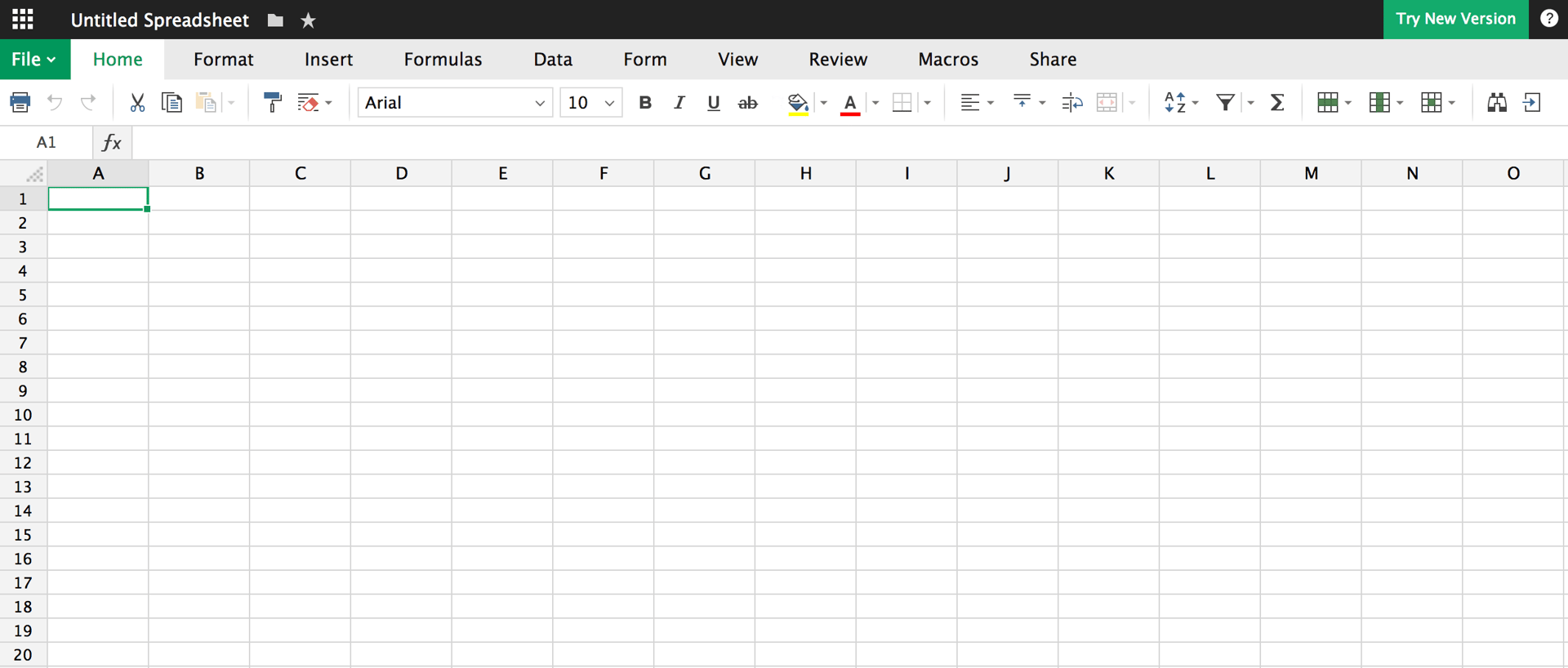 Price: Free
From conditional formatting to pivot tables to graphics and other data visualization tools, FreeOffice's Excel alternative, PlanMaker, uses similar features to Excel to allow users to create presentations. *Note: If you want to save files as .doc, .xlsx, or .ppt., you'll need to purchase a paid plan.
No surprises. PlanMaker, FreeOffice's alternative to Excel is compatible with Microsoft Office file formats, so if you tend to use Microsoft Office, this makes file transfers easy.
Squeaky clean experience. PlanMaker, like all FreeOffice tools, are clean and intuitive, creating a smooth user experience. It also has a fast load time, even with dense data and 350+ calculation functions to explore.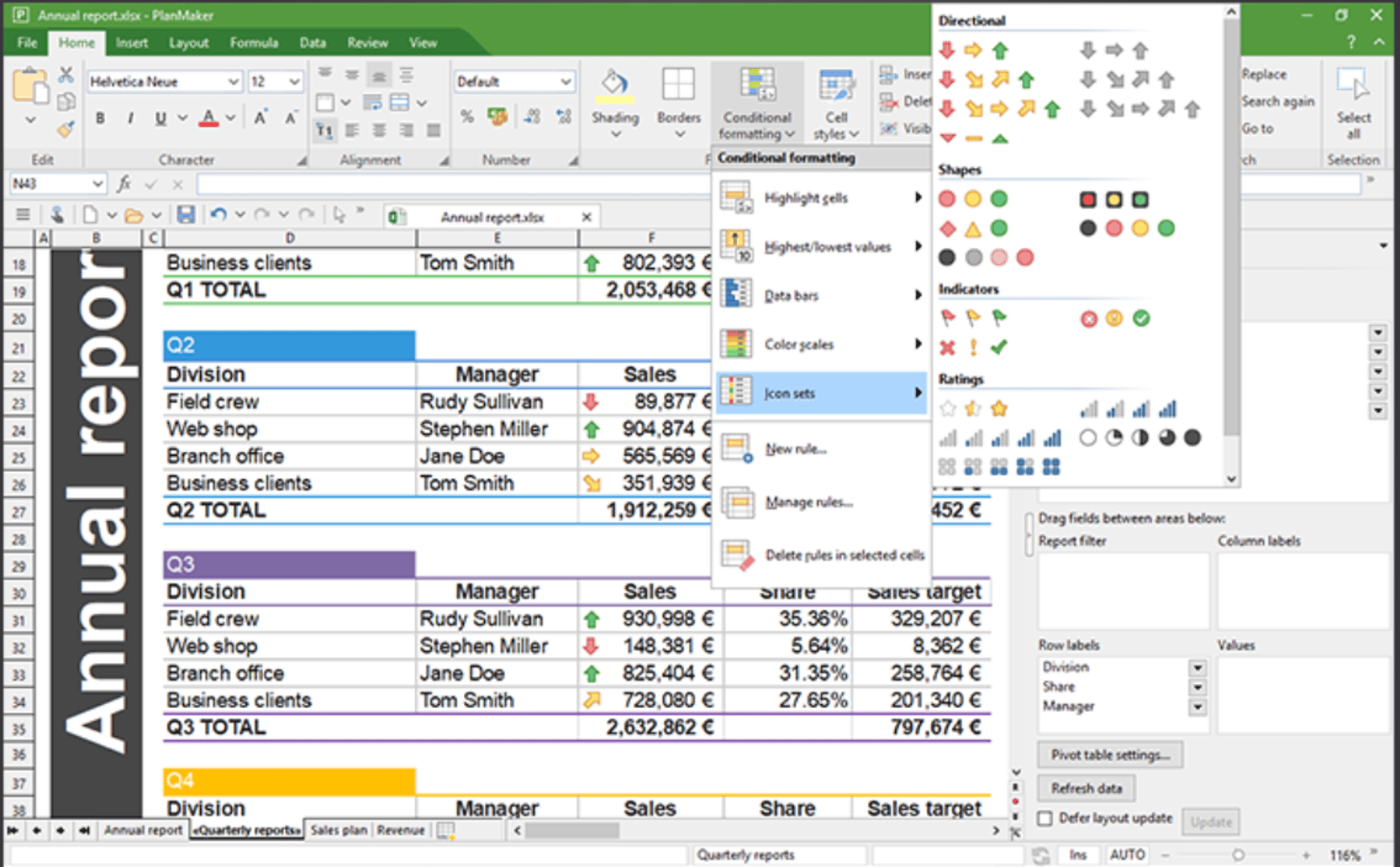 (Source: SoftMaker)
Price: Free
Fun fact: Apache OpenOffice, is used on over 100 million computers and still increasing in popularity. Apache Open Office offers free software for word processing, spreadsheets, presentations, graphics, and more - but Calc, the Excel alternative in OpenOffice, works as a strong data analysis tool for number crunchers, especially for smaller datasets.
Modify to meet your needs. Calc, the Excel alternative is an open source program, meaning you can make modifications to the program in order to suit your business needs any way you see fit. The Wizards guides you through choosing and using a comprehensive range of advanced spreadsheet functions, or download templates from the library of templates.
Download and work offline. OpenOffice's alternative to Excel is downloadable so you can work on your spreadsheets without Wi-Fi.
Data storage that works. Calc's data is all stored in an international open standard format to perform data analysis. It runs on Windows, Mac OSX, and Linux, and can read and write files from other common office software packages too.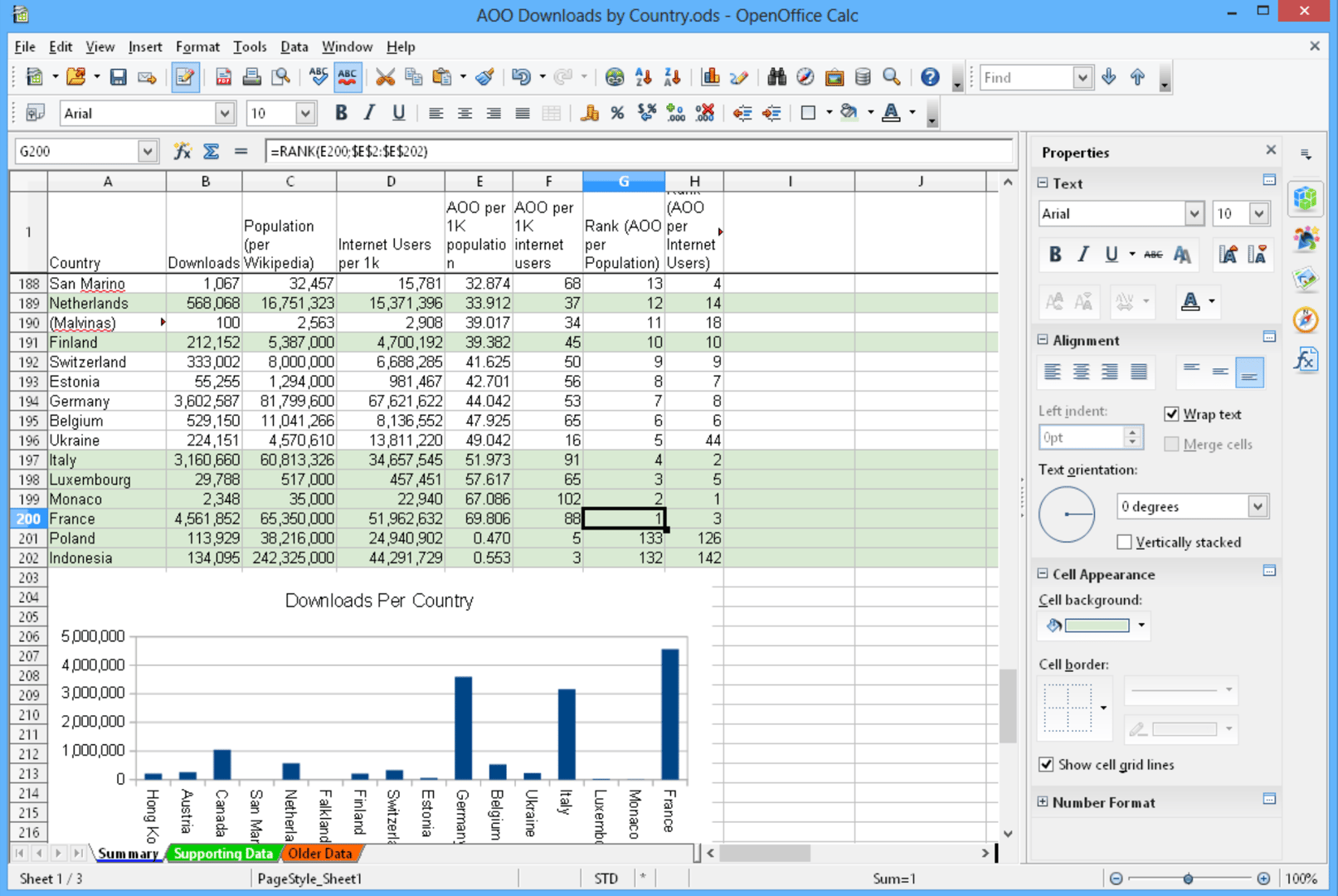 (Source: Apache OpenOffice)
Price: Free
Like Apache, LibreOffice is a free open source software also derived from Openoffice.org and includes alike features. LibreCalc is the alternative to Excel with capabilities such as pivot tables and text to columns. Data newcomers find it easy to learn while data miners enjoy the advanced functions.
The suite life. LibreOffice, with the Excel alternative Calc, runs on Microsoft Windows, MacOS, and Linux, as well as in the form of an online office suite. It can also open and save files in MS Excel format for sending to people still locked into Microsoft products.
Rumour has it. LibreCalc lacks an extensive formatting capability and tends to crash sometimes. It works for personal use but keep this in mind as it is not for nitty-gritty business analysis.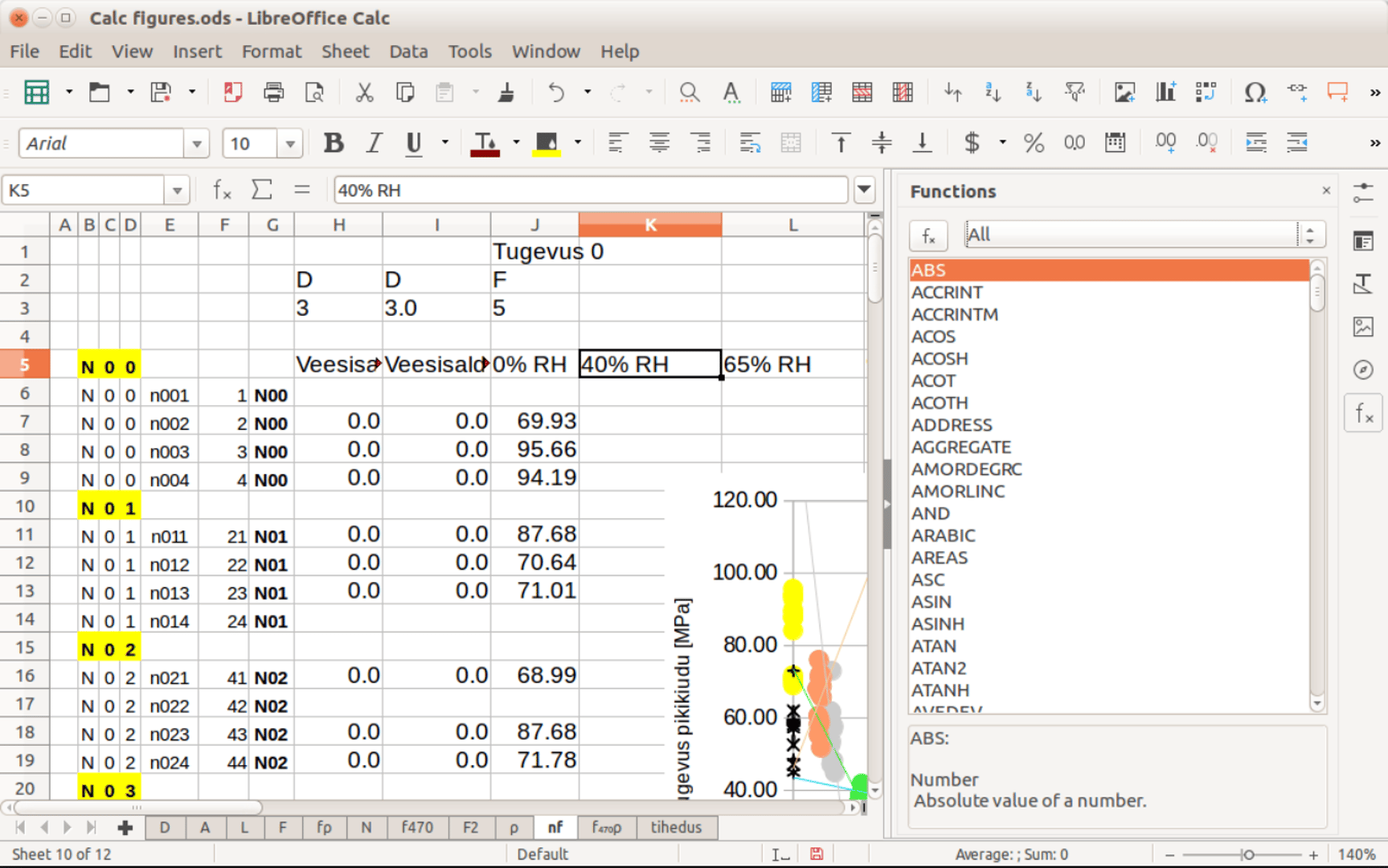 (Source: LibreOffice)
Price: Free
A free web-based software and open source program, EtherCalc is a free Excel alternative that runs on Mac OS X, Windows, GNU/Linux, and FreeBSD.
Sharing is caring. Like Google Sheets, users can save data online, grant editing permissions to team members and have changes reflected for all users in real time.
Keep it simple. While this Excel alternative is not a full-featured spreadsheet program, its pared down functionality without sacrificing usability, making it one of the simplest spreadsheet applications for collaborating with your team.

Price: Free with Microsoft account
Microsoft Office 365 or MS Web Apps is a suite of free online applications available to anyone with a Microsoft account and offers a pared down version of their offline equivalent. Microsoft built the apps to allow users to store their documents in the Cloud and share them with colleagues. Use the free alternative to Excel, Excel Online, if you work with small amounts of data and want to collaborate.
Open and view all Excel files. Like all cloud-based applications mentioned, as long as you have Internet, you can have access to your data anywhere. *Note: You will not get all Excel features within the web app such as business analysis features including VBA, and macros.
Stay within the Excel comfort zone. With your Microsoft account, you will have a limited feature set with Excel Online but will have the same Excel interface. No need to dig out cash to purchase a software license.
Share your sheets fast. Similar to Google Sheets, Excel's web app allows unlimited sharing and co-working on a document. Instead of sending an Excel spreadsheet via email, upload it to the app and share it even faster.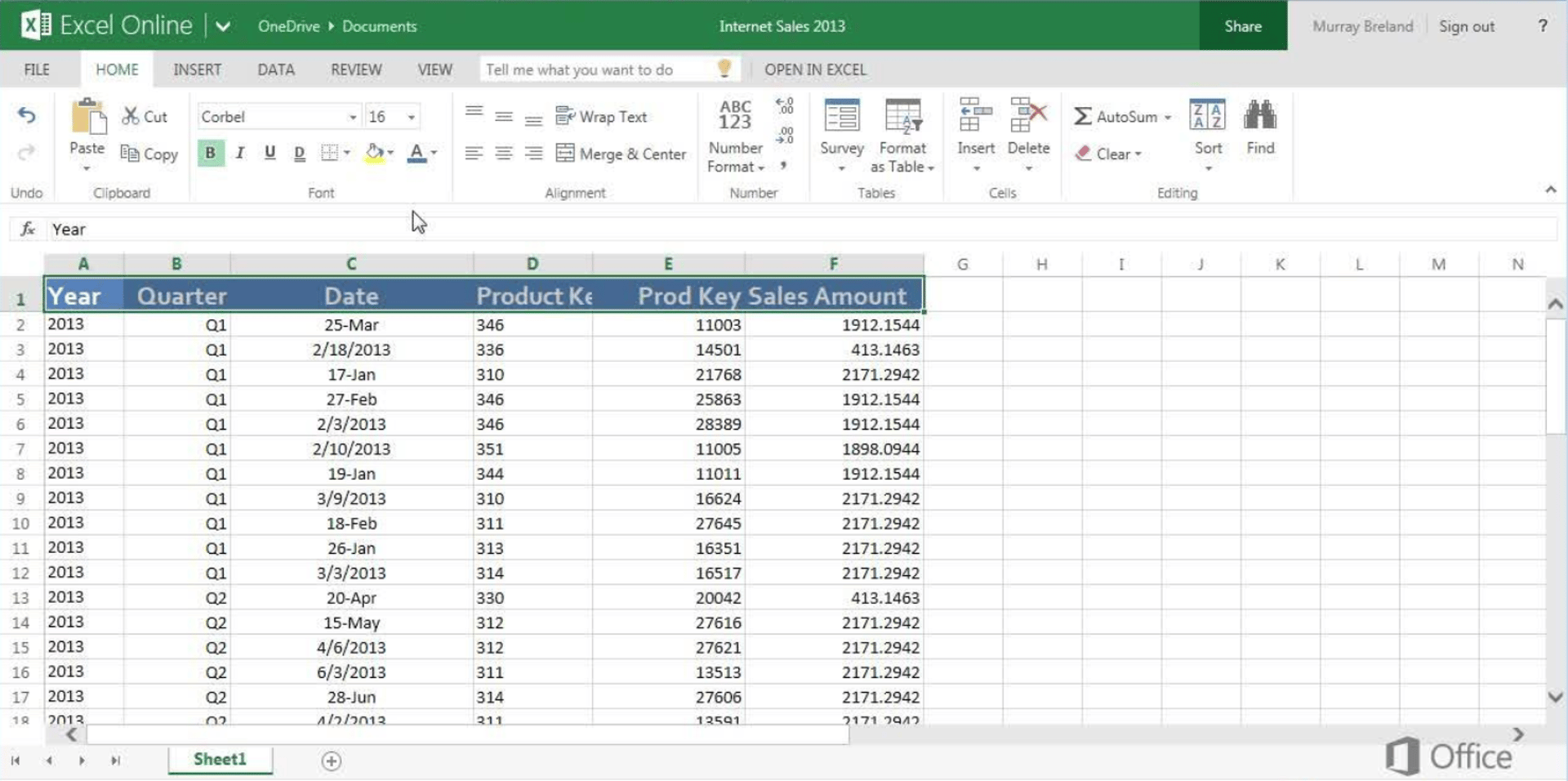 (Source: Microsoft Excel Online)
Price: Free
SPREAD32 is a free downloadable Excel alternative that has almost all of its key features including: filtering data, inserting charts and setting up conditional formatting settings. *Note: If you're looking to dive into a comprehensive data analysis, this Excel alternative should not be your go-to tool as large amounts of data are not supported.
300+ functions. From mathematics and trigonometry, to reference and logic, to engineering and financial components. Yup, that's a lot of functions.
Light easy-to-use design. This free Excel-like program works with desktop and some mobile devices. With its pared down visuals and user interface design, it supports most common file formats like XLS, CSV, and PXL, making files easily transferrable.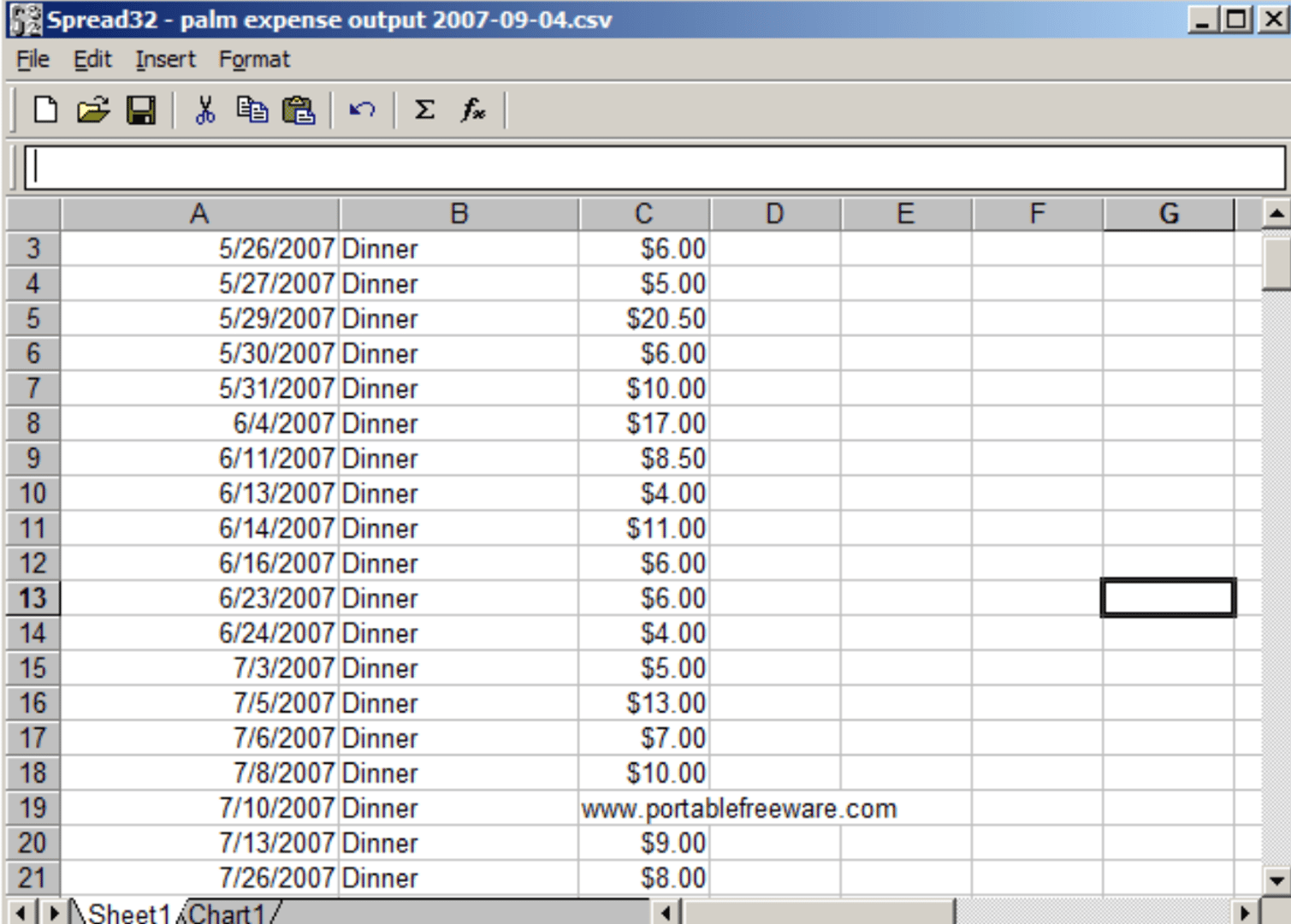 (Source: Portable Freeware)
Be a game changer.
With the 10 Excel alternatives mentioned above, and many more scattered across the Internet, you still might think that Excel has so many more features than those available. That's okay! If you prefer to analyze data on an Excel spreadsheet, then keep it as your go-to. The battle for the best Excel alternative is not one that will be resolved any time soon, no single solution is perfect - but why not give one a shot?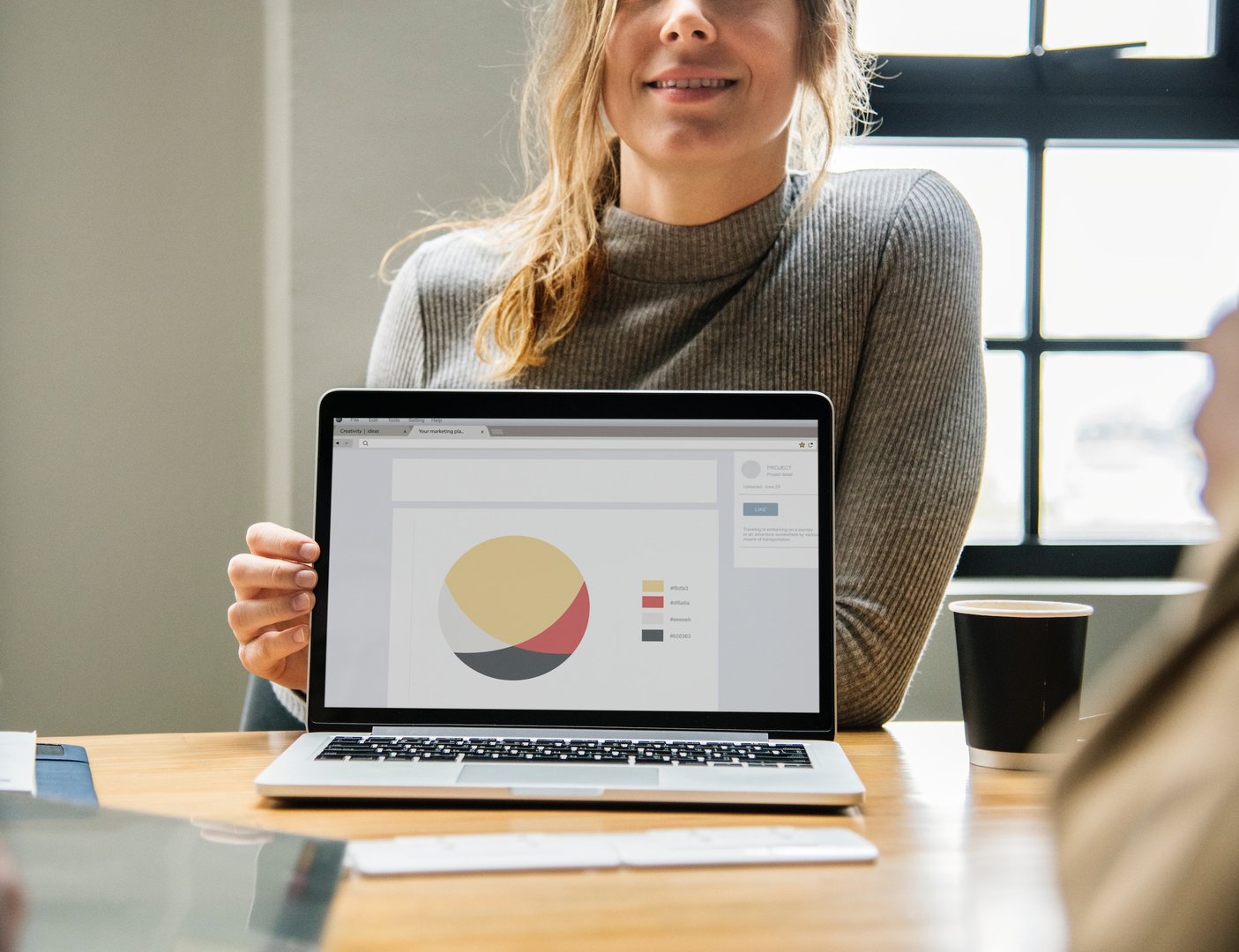 The simple Excel functions you know, in the interactive dashboard you need.
With built-in Excel and Google Sheets integrations, Klipfolio offers hundreds of data connectors for you and your team to explore. You name it, the choice is yours. Connecting your data to your PowerMetrics dashboard is as simple as finding the relevant Excel file or Google spreadsheet on your laptop. After that, you can even get the data to update in Klipfolio automatically. Learn more.
Related Articles