After Call Work Time Metric
Measure the total amount of time it takes to complete post-call work.
Track all your Call Center KPIs in one place
Sign up for free and start making decisions for your business with confidence.
or
Sign up with your email
Free forever ● No credit card required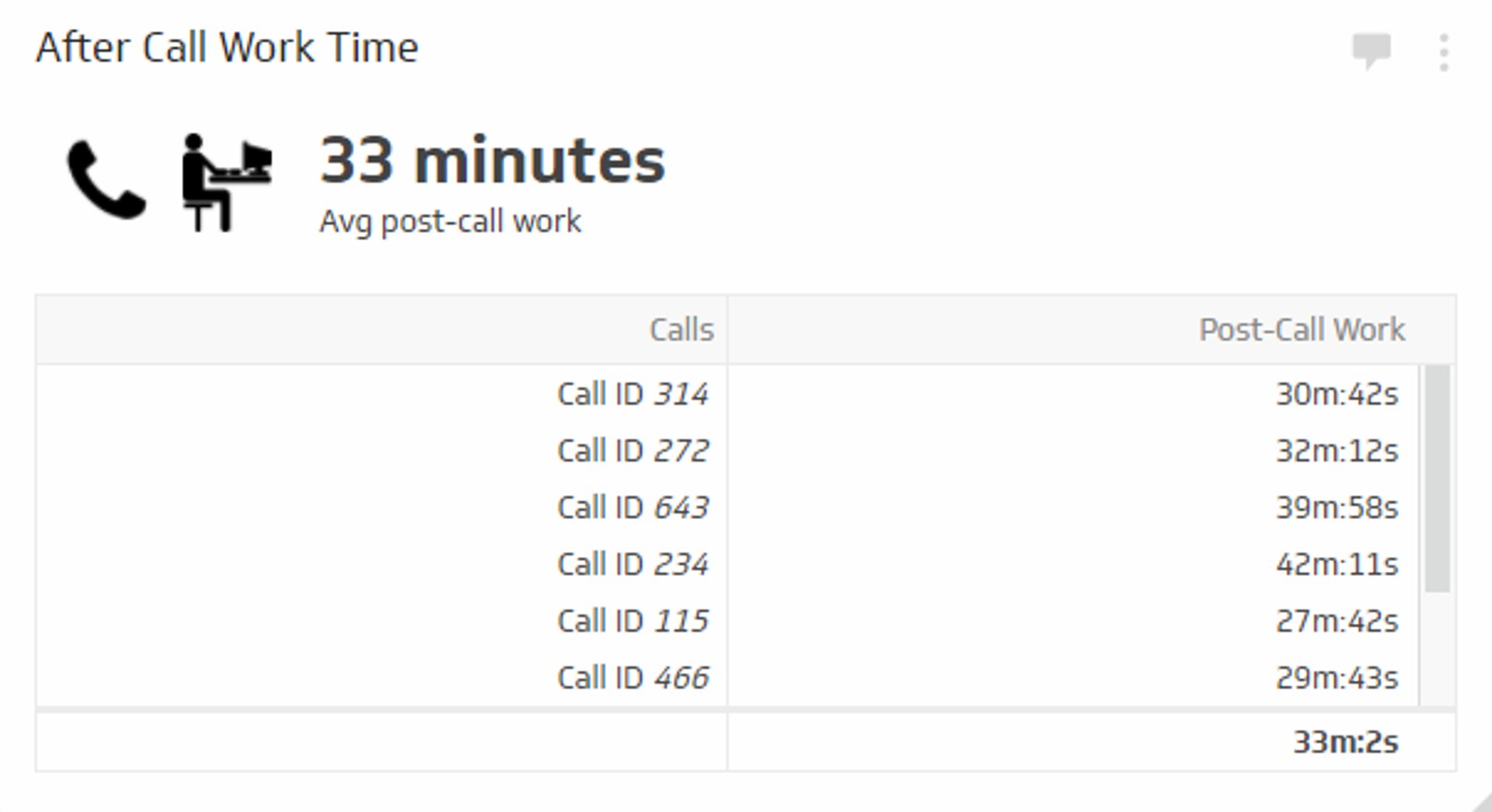 Overview
The After Call Work Time metric helps you gauge how much time must be allotted for post-call work, and how effective your agents are at completing the work that needs to be done for every call.
Formula
(Time to complete after call work for call A + Time to complete work for call B + Time to complete work for call C +...+ Time to complete work for call N)/Total number of calls
Reporting frequency
Weekly
Example of KPI target
35 minutes/p>
Audience
Manager, Call team
Variations
Average after call work time
After call work
Start tracking your metrics
Level up your analytics with a free forever PowerMetrics account