Block Error Rate Metric
Measure the number of unintentional blocks on a digital circuit.
Track all your Call Center KPIs in one place
Sign up for free and start making decisions for your business with confidence.
or
Sign up with your email
Free forever ● No credit card required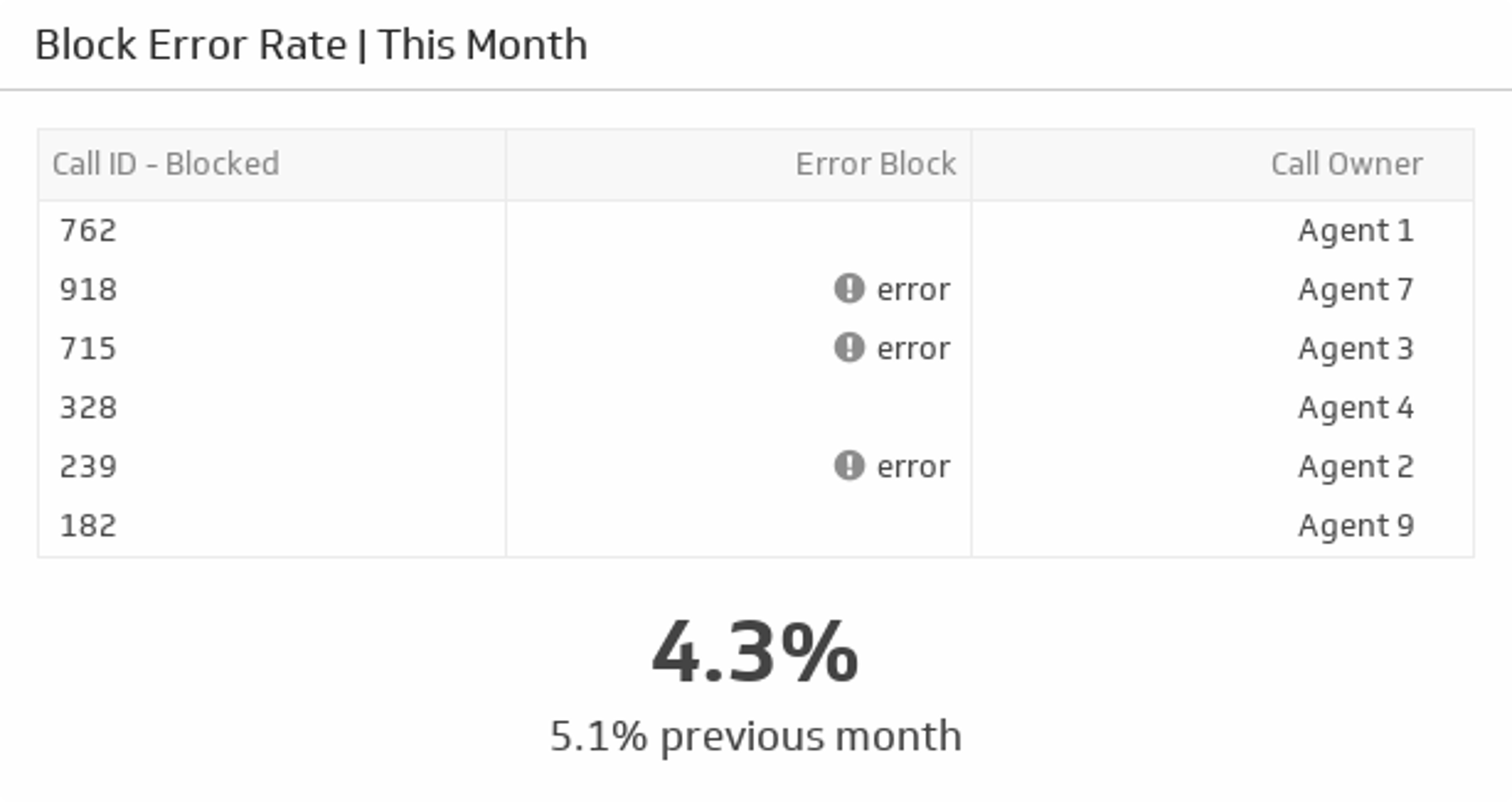 Overview
The Block Error Rate metric measures the number of accidental or error-related blocks in comparison to the total number of blocks that occur during a digital circuit. It is important to monitor the total number of blocks that come in, but having information on which blocks were not intentional gives your team valuable insight into the actual block numbers.
Formula
(Erroneous blocks/Total number of blocks)x100
Reporting frequency
Monthly
Example of KPI target
5% error
Audience
Manager, Call team
Variations
BLER
Start tracking your metrics
Level up your analytics with a free forever PowerMetrics account