Lifetime Value: Customer Acquisition Cost (LTV:CAC) Metric
Measure the relationship between the lifetime value of a customer and the cost of acquiring that customer.
Track all your Digital Marketing KPIs in one place
Sign up for free and start making decisions for your business with confidence.
or
Sign up with your email
Free forever ● No credit card required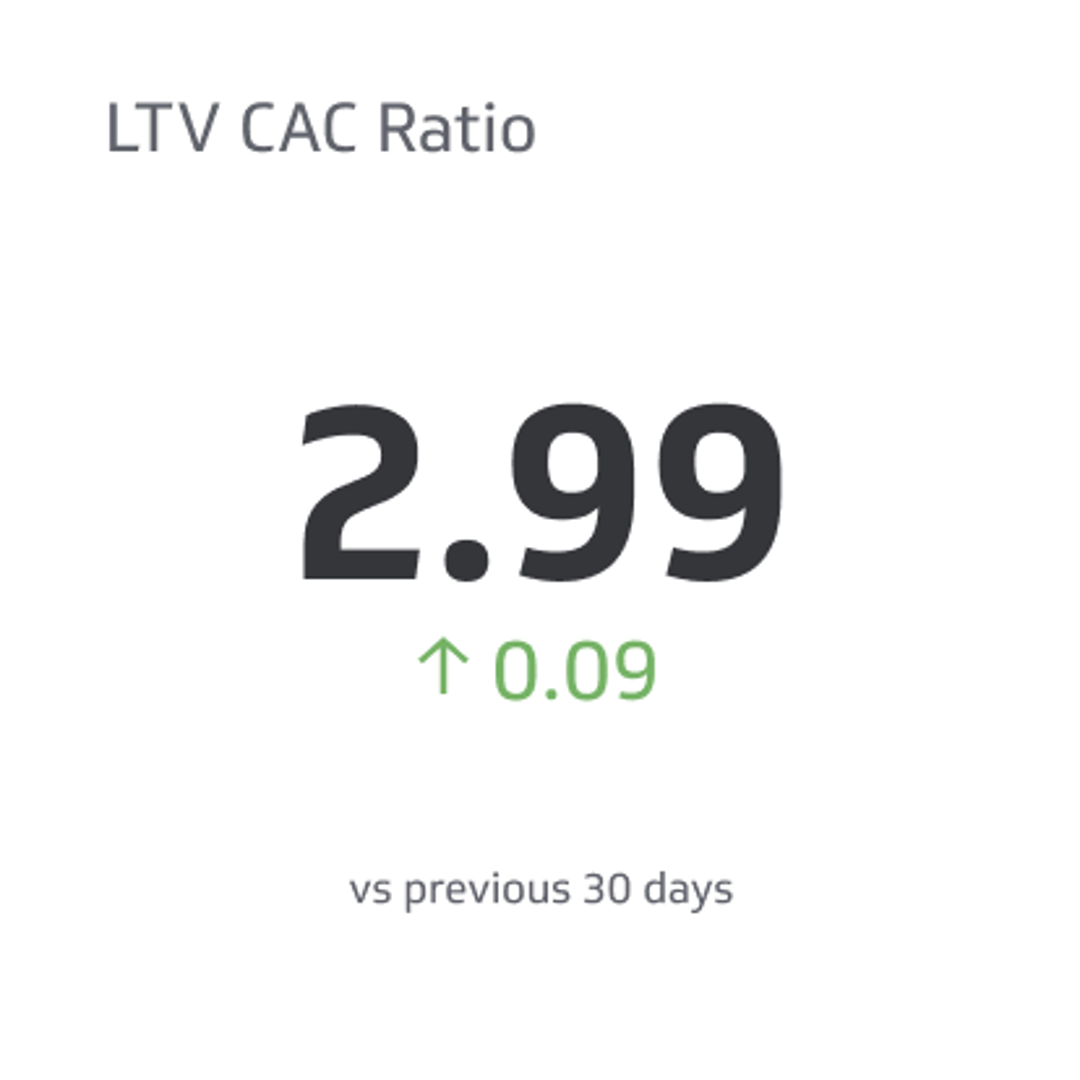 Overview
The Lifetime Value:Customer Acquisition Cost metric is by far one of the most key metrics to monitor for your business. Tracking the total value of a single customer and comparing it to the cost of acquiring them gives you insight into how effective your spending is, while also giving you the data to justify your customer acquisition spend.
Formula
Gross Margin % X ( 1 / Monthly Churn ) X Avg. Monthly Subscription Revenue per Customer : Sales and Marketing Costs / New Customers Won
Reporting frequency
Monthly
Example of KPI target
3:1
Audience
CEO, CMO, Marketing Manager, Sales Manager
Variations
CAC:LTV
Start tracking your metrics
Level up your analytics with a free forever PowerMetrics account