Top Viewed Posts Metric
Measure and monitors which pieces of content pull the most viewers.
Track all your SEO KPIs in one place
Sign up for free and start making decisions for your business with confidence.
or
Sign up with your email
Free forever ● No credit card required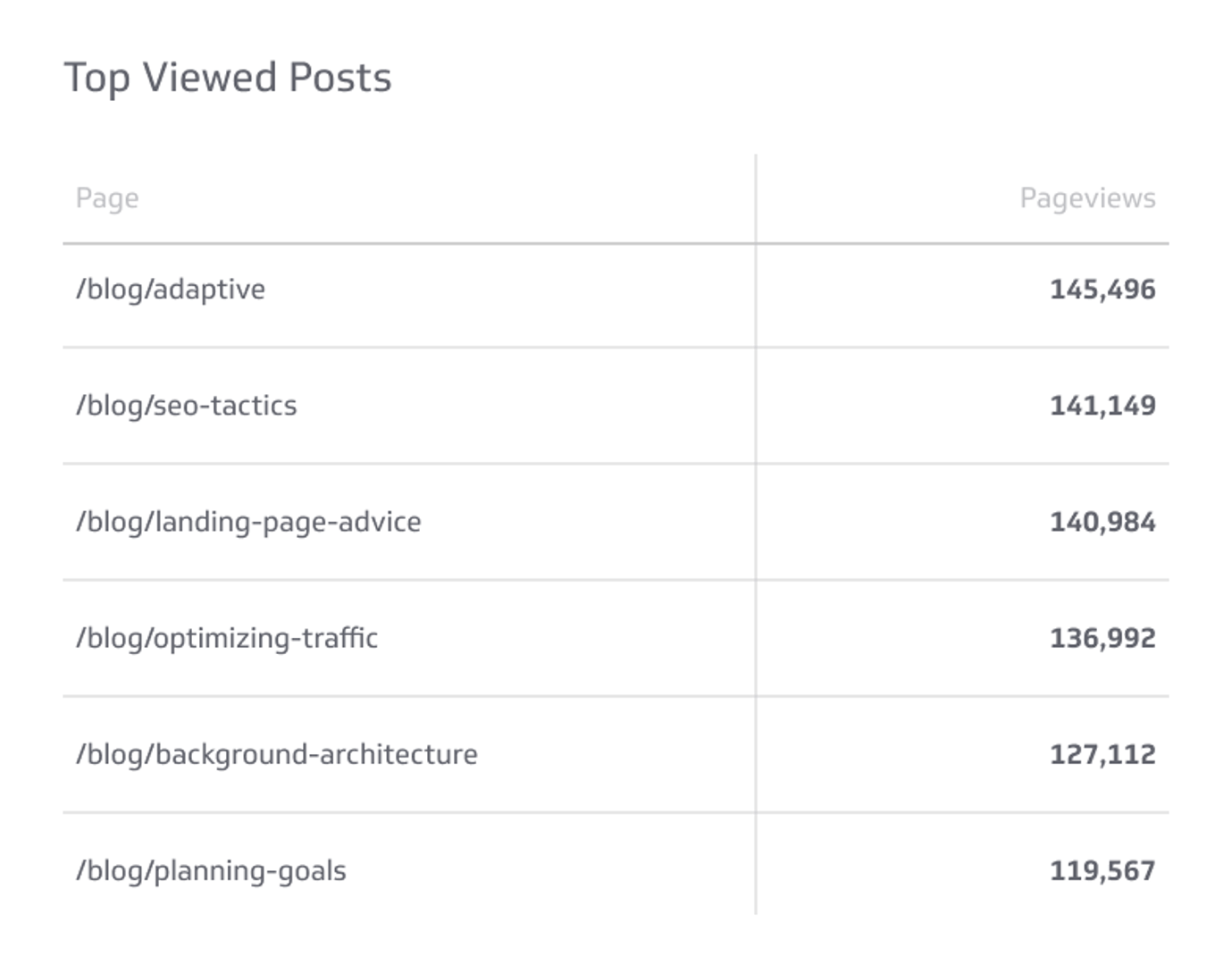 Overview
Keeping an eye on which posts are the most popular with your users helps you stay on top of which pages should be updated, and gives you a template to create similar pages. Monitoring your total pageviews, as well as subscriptions and conversion rates, give you valuable information on major sources of your site traffic.
Formula
Total unique pageviews
Reporting frequency
Monthly
Example of KPI target
40% conversion on top 3 pages, 2049 subscriptions from top pages
Audience
Content Marketing Manager, Content Marketing Team
Variations
Popular Posts
Successful posts
Top Viewed Content
Start tracking your metrics
Level up your analytics with a free forever PowerMetrics account