Link Building
How many links are directing users to or through your website?
Track all your SEO KPIs in one place
Sign up for free and start making decisions for your business with confidence.
or
Sign up with your email
Free forever ● No credit card required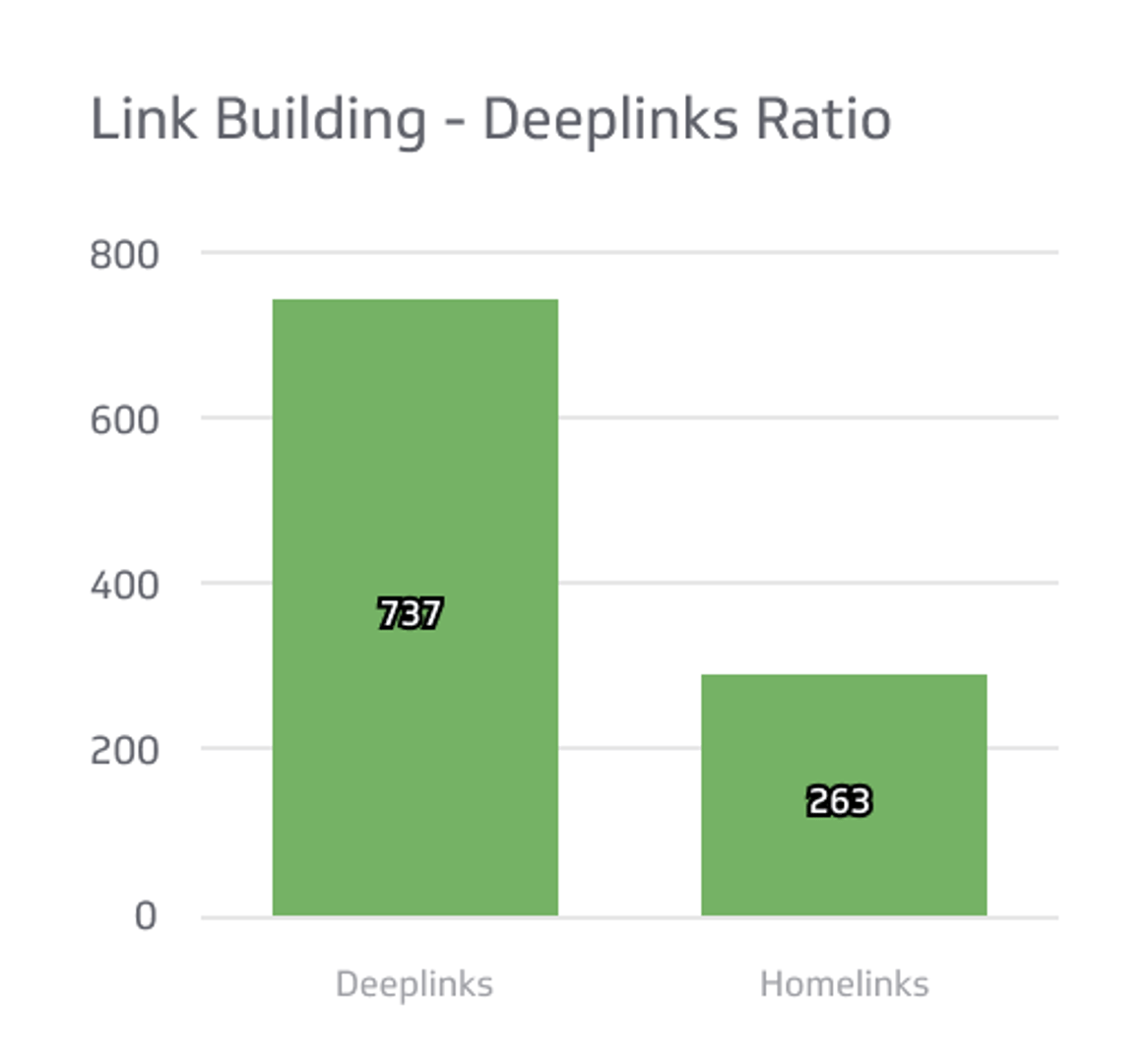 What is link building?
Moz defines link building as the process of acquiring hyperlinks from other websites to your own. If you're new to link building, the basics are simple: a hyperlink (also called a link) is a way for users to navigate between pages on the internet.
When any website, your own, or an external source, links to your content, the link acts like a vote for that page - telling Google, or another search engine, that the page is legitimate and improves its pagerank.
Quality link building
How long does it take SEO to work? Remember, search engines are smart. It is only with increasing the number of high-quality websites that link to the page, that the search engine will consider it legitimate. Never just insert a url directly on the page. This is where Keyword Opportunity comes in, attached links to keywords is key to quality link building to improve search engine ranking.
Web sites, based on the number of links they have and their site age, have a specific amount of "link juice." If a website links to you, they transfer some of their juice to your website.
How to identify content to build links
Akshay Hallur founder of GoBloggingTips, suggests that the content you choose to build links with should already be driving decent traffic to your website. Do not build links to every page on your website. The posts you select should be related to the topic you are trying to build authority. The following metrics are link building KPIs to add to your SEO dashboard.
Backlinks SEO metric
How many links are bringing users to your website?

Backlinks SEO metric Definition
Backlinks are links that are directed towards your website from another website. Another name for backlinks is inbound links. The backlinks metric allows you to monitor the number of backlinks to your website and compare it to your competitor.
The number of backlinks indicates to the search engine that the page is popular or important. Kind of like telling Google, "Hey, this page was usual for me. I think it would also help others searching the topic." Learn how to use Moz as a data source.
Why are backlinks important for SEO?
Backlinks are important for SEO because some search engines, especially Google, will give more credit to websites that have a good number of quality backlinks, and consider those websites more relevant than others in their results pages for a search query.
Search engines interpret a link to a website (backlink) as a vote for it. The more backlinks a website has and the better those links are they are, the further up it will appear in the search results. An example of strong backlinks would be links from topically relevant websites.
Backlinks SEO metric Challenges
One of the greatest challenges of backlinking is making sure the traffic you are driving to your website is relevant. For example, a lot of people using guest posting on others websites to increase their link juice.
Backlinks SEO metric Best Practices
When search engines calculate the relevance of a site to a keyword, they consider the number of quality inbound links to that site. So we should not be satisfied with merely getting inbound links, it is the quality of the inbound link that matters. A search engine considers the content of the sites to determine the quality of a link.
How to build backlinks to your site that matter
When inbound links to your site come from other sites, and those sites have content related to your site, these inbound links are considered more relevant to your site. If inbound links are found on sites with unrelated content, they are considered less relevant. The higher the relevance of inbound links, the greater their quality.
Felix Tarcomnicu, Monitor Backlinks
Drive relevant traffic to your website. One common method is to write guest posts on reputable websites in your niche. Only write for highly reputable websites in your niche. Don't waste time to write for websites with domain authority level lower than your site. Your link will have very little value, and you might end up having your link removed without further notice.
Deeplinks Ratio Seo Metric
So you have links keeping users on your website?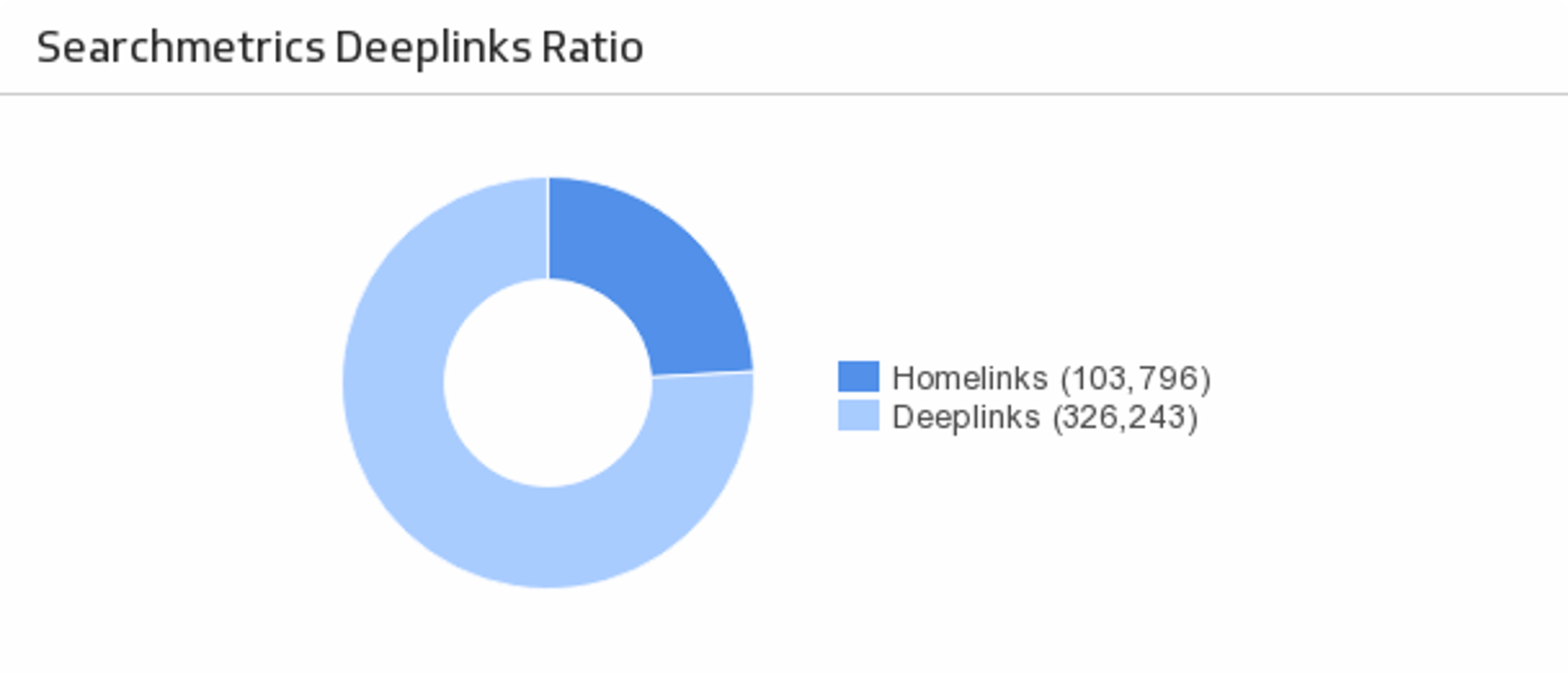 Deeplinks Ratio Seo Metric Definition
The deeplinks ratio seo metric also you to compare your domain's homepage links and deeplinks on a pie chart. Deep linking is a tool used by websites to point a visitor directly to a page within the website instead of the landing page or front page of the site. Deep linking allows visitors to go directly to the information they require, which may be available on a certain page of the website, but not on the web page to which the basic link leads. Learn more: Moz integrations.
Why is deep linking important for SEO?
Think of deep linking as a way to keep visitors on your page. Unless your visitors have explicitly searched your business, they've likely stumbled upon it because Google has indicated through crawling that your page fulfills the purpose of their search.
That's great, but it also presents an opportunity to create questions within the user that you can answer. What this means is that in discussing the topic, perhaps you insert a term that is relevant to the content/ your overall business that your user may not be familiar with. Linking this term to another page of your website that further explains the term not only keeps the user on your website for longer, but also exposes another dimension of your business that the user may not be familiar with or sparks curiosity to learn more.
Deep Linking SEO Metric Best Practices
Deep links should be natural. Don't pile all your links onto one page of your website. This may seem like an easy way to improve your SEO, but it will actually do the opposite. Not only will this result in a poor user experience, but you aren't balancing your link juice among many pages of your website. This is a problem because even if you start driving traffic, it's off one keyword.
Page authority is not shared, and lots of link juice for one of your website pages, doesn't mean all pages will experience the same traffic. And when you add in that poor user experience of reading a paragraph of links, it's unlikely your user will stay on page or explore other areas of your website. On the other hand, Domain Authority, which measures the "trust" factor related to your domain and is used to determine the effectiveness of link-building efforts is shared. But be careful to confuse the two when evaluating link building.
How to Monitor your SEO link building in Real-time
These SEO link building metrics should be coupled with related web metrics to provide a complete view of your digital marketing performance. As important as link building is to search engine marketers, these KPIs also needs to be seen within the larger context of your online marketing campaigns. This means monitoring your link building metrics alongside click-through rates and marketing return on investment. Learn more about measuring and monitoring your link building metrics on a Marketing Dashboard.
Start tracking your metrics
Level up your analytics with a free forever PowerMetrics account