Dashboards are the backbone of success for chat support providers
Published 2019-03-13, updated 2023-09-26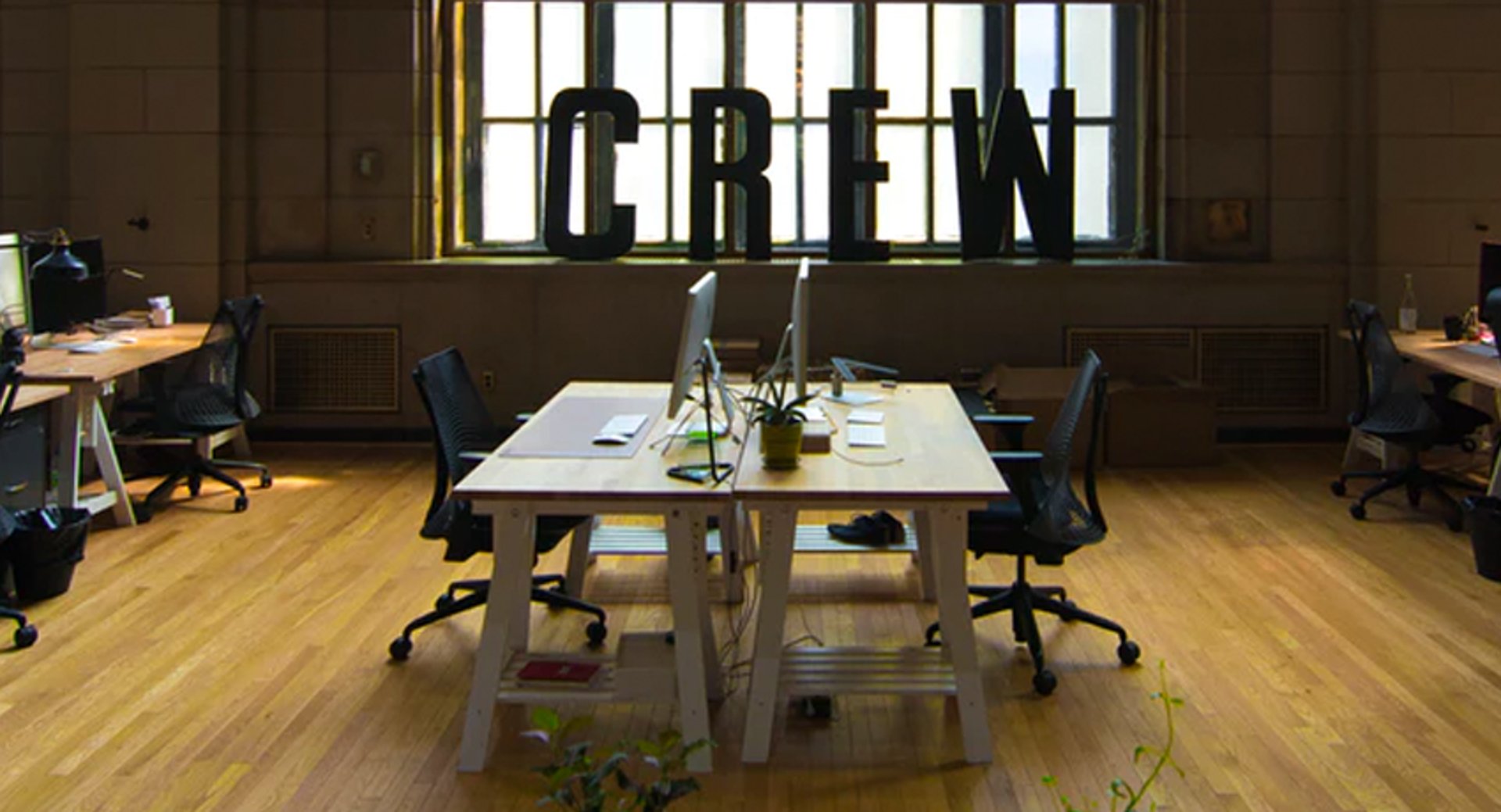 Summary - Klipfolio helps chat support teams track their key business metrics.
---
Equinox Agents are tracking proactive chat support and lead gen metrics on TVs
Equinox Agents is the first and only company to offer proactive support chat, with guaranteed results. Other chat providers have a wait-and-see approach to support, typically charging their customers on a per-chat basis, underscoring the burden they think each is worth. At Equinox, they have pioneered the breakthrough science of proactive live chat, which actively engages SaaS prospects and users, preventing them from churning while maintaining their satisfaction.
Meet Piyush...
Piyush Parikh is the Co-Founder of Equinox Agents. It is his job to run the Equinox U.S. operations center based just outside of Phoenix, Arizona.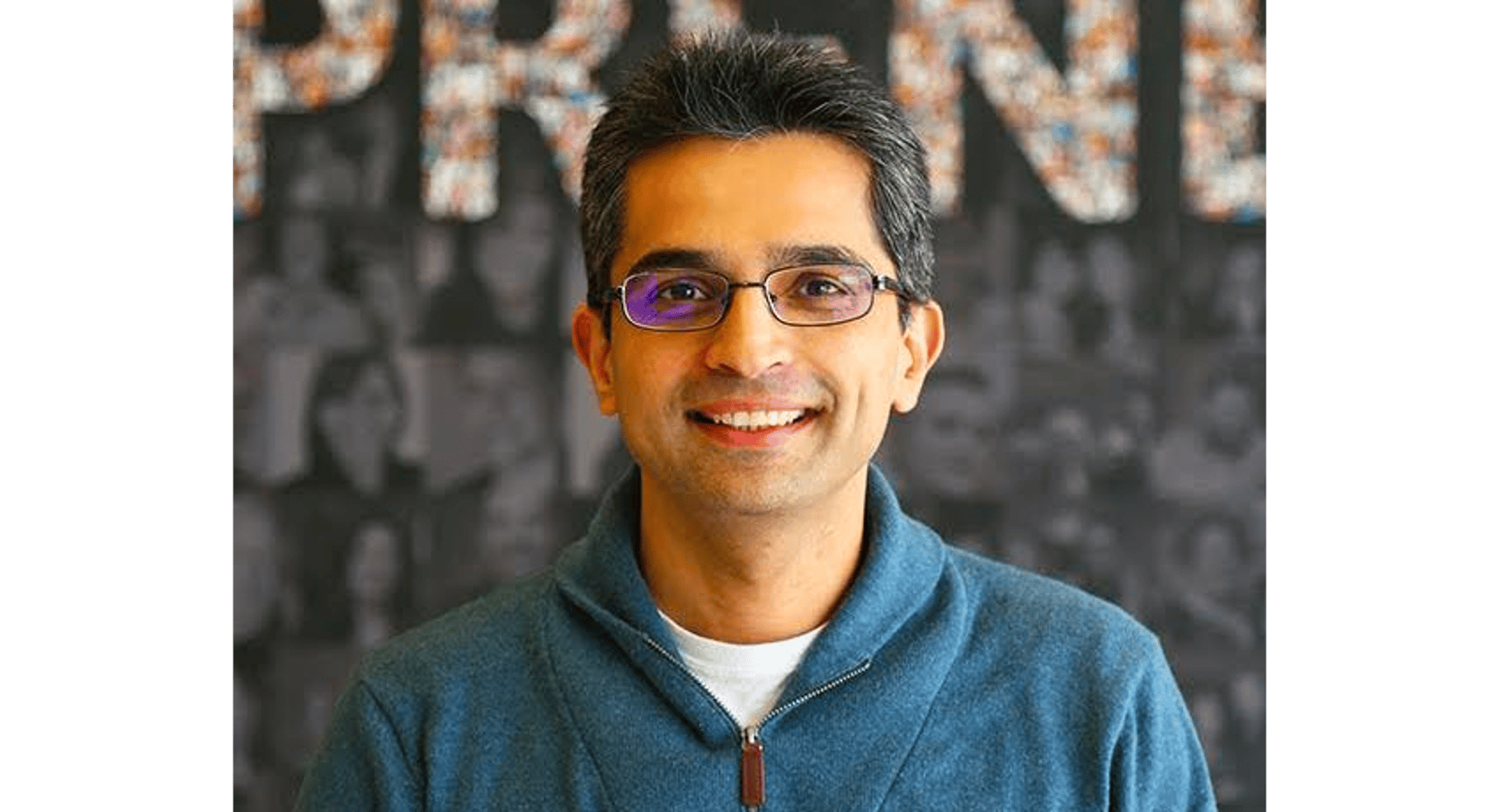 How Klipfolio dashboards became the backbone of success for Equinox Agents
Before trying Klipfolio, Equinox Agents had created an automated dashboard in-house using Google Sheets as their primary data source. This took a lot of time to maintain, it was clunky and it was not very user friendly.
They made the switch to Klipfolio because it is easy to manage and is extremely powerful at the the same time. Piyush claims that finding a solution that is user-friendly AND powerful is not easy these days. I agree.
Klipfolio helps the Equinox team track their key business metrics on a regular basis. It has saved them a whole bunch of time that used to be spent on building and and sharing the data visualizations with their clients and internal staff.
"Data and Klipfolio dashboards are the backbone of our company's success."
Sharing important internal and external metrics with ease
In addition to sharing dashboards with their clients, Equinox takes full advantage of almost all of the Klipfolio dashboard-sharing features that are available. Their internal dashboards display daily, weekly, monthly, and quarterly stats that are displayed on TVs on the walls of their workspaces. They also share published URL links to their dashboards with each employee so they can look at their data remotely, on-the-fly.
"The ability to easily share our executive dashboards with our leaders and the rest of the internal team of employees has changed the way we make decisions. On top of that, we are now able to share our data easily with our clients. One of our core company values is 'Transparency'; internally and externally so, Klipfolio's sharing capabilities compliment this nicely."
Executive metrics at-a-glance
The leadership team at Equinox uses the Klipfolio mobile app to check the heartbeat of the company when they are not in the office.
"We use Klipfolio for all of our executive reports which are emailed daily and weekly to each member of the leadership team."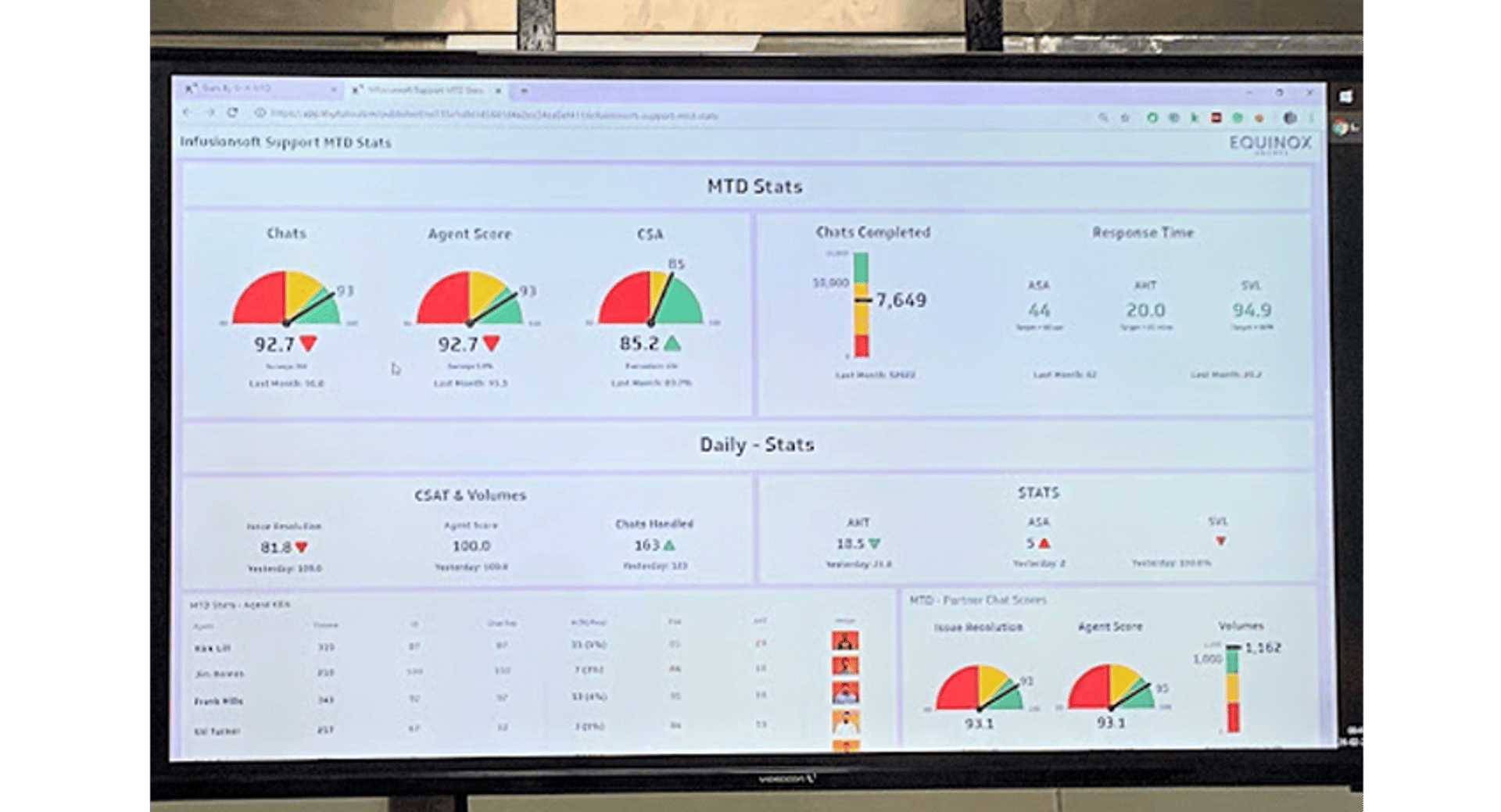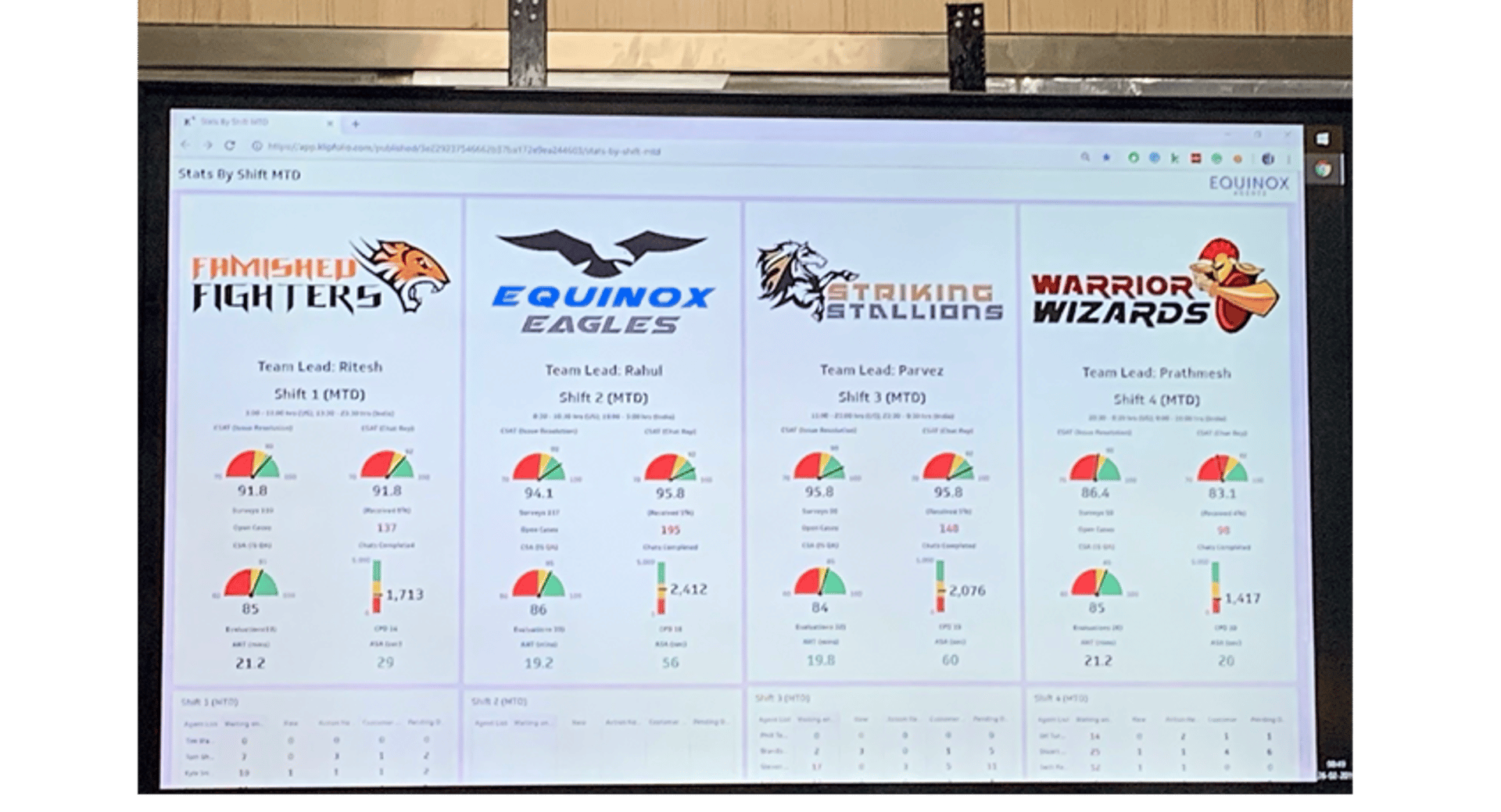 Chat support metrics that matter most
Equinox Agents mainly track chat support and lead generation metrics like:
CSAT (Customer Satisfaction Score)
Chats (Chats Handled)
ASA (Average Speed of Answer)
AHT (Average Handle Time)
SLA (Service Level Agreement)
Visitors (Website Visitors)
Leads (Leads Generated)
CSA (Internal Quality Score)
We asked Piyush, "what is your favorite thing about Klipfolio and why?"
"Klipfolio is very user-friendly. It doesn't require our dashboard builders to be highly technical and it can be managed and updated by any member of the organization with some simple training. Also, the output can be customized and designed in a very professional looking way which is a huge game changer for the people who consume our data on a regular basis."
Life at Equinox Agents
The folks at Equinox Agents are proud of their 'Core Values':
Deliver great results
Continuously improve
Help each other succeed
Practice open communication
Have fun while serving others
When the team experiences a big win, they complete what they like to call 'a 3D Module'; Dinner, Drinks, and Dancing. They typically do this on a quarterly basis to celebrate all of their wins. They also have pizza parties, costume days, and organize various sports outings to keep all the employees engaged.
The benefits of being data-driven
"Data is vital to the success of any business. It ensures that everyone is aligned with the key business goals and helps everyone work collectively towards them. It also helps the business evaluate its performance on a daily/weekly/monthly and quarterly basis. Individual stakeholders do not need to wait till the end of the month to receive reports - they can get information in real time and make changes quickly. It's incredible how something so simple can have such a big impact."
Related Articles