Dashboard journalism: A beginner's guide
Published 2018-04-04, updated 2023-06-07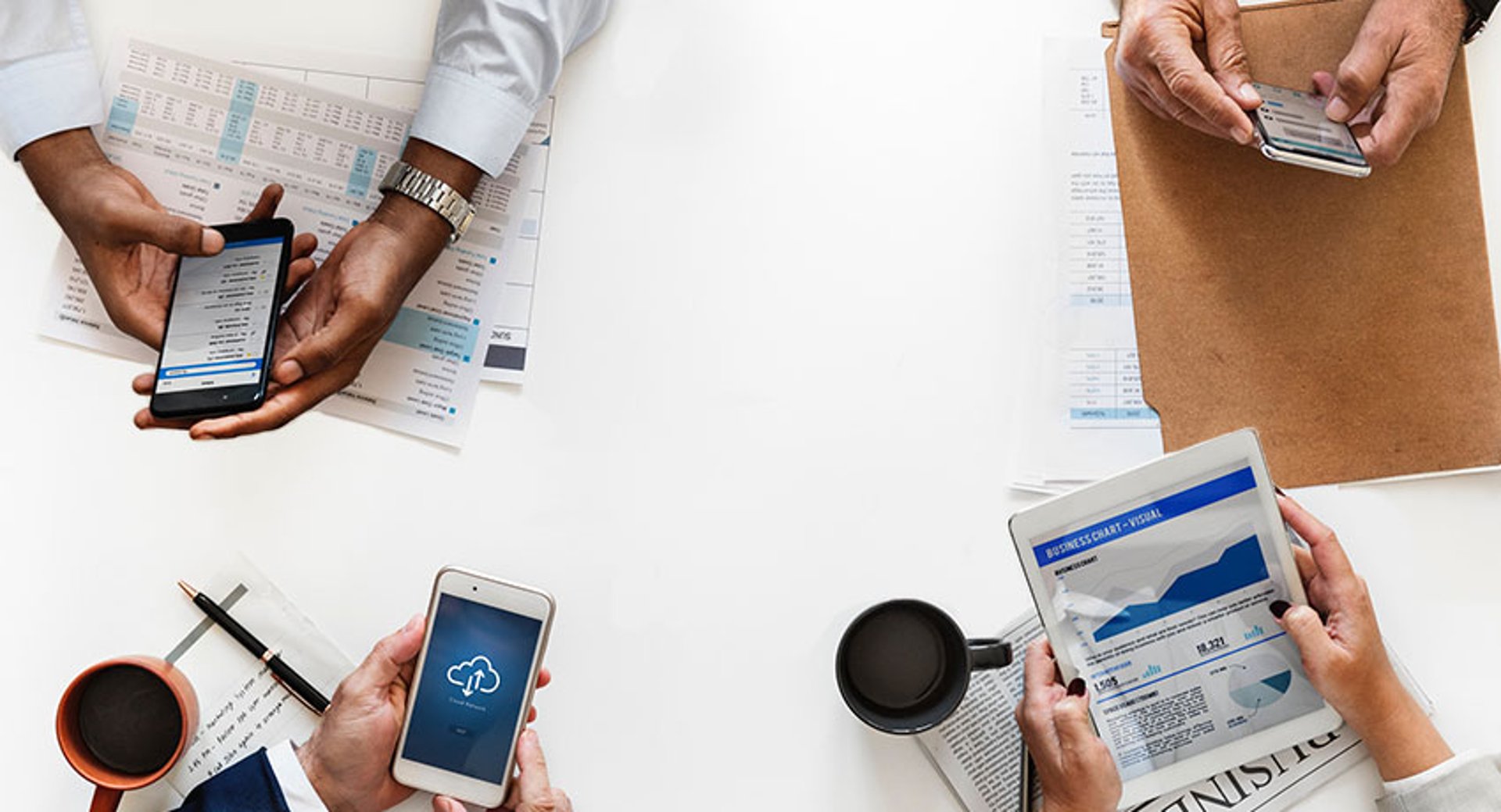 Summary - Journalism is changing. Reporters used to celebrate their numerical illiteracy. Now they're building pivot tables and mapping out Excel spreadsheets. Data is playing an increasingly large role in journalists' daily attempts to dig up public interest stories that would otherwise have stayed hidden. It only makes sense, then, for journalists to start using a tool that's changed
---
Journalism is changing.
Reporters used to celebrate their numerical illiteracy.
Now they're building pivot tables and mapping out Excel spreadsheets.
Data is playing an increasingly large role in journalists' daily attempts to dig up public interest stories that would otherwise have stayed hidden.
It only makes sense, then, for journalists to start using a tool that's changed how the business world interacts with its data: The dashboard.
Dashboard journalism can help news outlets:
Conduct research for stories
Present info to readers
Report on internal data
The dashboard isn't yet as iconic for reporters as the pencil and notepad or typewriter. But it's the next logical step for data-driven journalists bent on using numbers to unearth the truth.
What is dashboard journalism
Dashboard journalism involves the use of dashboards to help reporters uncover trends, reveal patterns and identify facts that might previously have remained hidden.
It borrows many of the same qualities that make business dashboards so popular.
Updating in real-time. Providing users an at-a-glance report on key metrics. Combining data-sets to reveal trends.
The big difference?
Business dashboards help companies follow through on key business goals.
Dashboard journalism assists reporters in finding and reporting the truth.
Dashboards allow journalists to build visualizations out of their data that update on key metrics in real time. It provides a "one-stop shop" for reporting on the indicators that matter most in an engaging manner that makes people want to pay attention.
The rise of data journalism
Numbers are at the foundation of quality journalism.
Nate Silver, purveyor of predictions on American elections, has built one of the most influential websites on the internet around that idea. FiveThirtyEight delivers quality stories to readers on everything from US politics to sports.
The common theme? Data.
Other outlets have made numbers the basis for some essential works of public interest journalism.
For example: The Globe and Mail's Unfounded series. Reporters, using data pulled from 870 police forces across Canada, revealed police dismiss one in five sexual assault cases as being without merit.
The series helped expose deep flaws in how police forces investigate sexual assault.
Without data, it wouldn't have been possible.
So it only makes sense, then, that a key tool in analyzing and interpreting data – the dashboard – would have a role to play in data journalism.
Why journalists should be using dashboards
Assist with the move to data-based reporting
Some stories have numbers at the core. Others use numbers as supplements to further enrich readers' understanding of a subject.
Almost all newsrooms are now getting savvier about using data to identify reader preferences and develop new forms of content.
Show numbers visually
Show, don't tell.
It's a mantra repeated in journalism schools around the world.
And for good reason.
Showing readers is infinitely more powerful than telling them.
It's one thing to tell your reader a politician is "eccentric". It's another to say that they own a collection of 50,000 hats, welcome criminals in their office and believe that doors should be made illegal.
So it is with data.
A series of numbers on a spreadsheet would be a poor way to tell readers a story.
Visualizations – charts and graphs and maps – would be much better.
Stand out from the crowd
Data dashboards are now mainstream in the business world. Marketers, user experience professionals and data analysts love being able to get an at-a-glance update on how their organization is performing.
But in journalism?
They have yet to take off.
The fact is not a lot of news outlets are using dashboards.
This is an opportunity for newspapers and online news sites to forge a new path in the digital world.
How journalists can use dashboards
There are lots of ways journalists can use dashboards.
Here are a few:
Conduct research
Picking out trends and identifying outliers are at the core of many quality stories.
A dashboard can help you see which areas you should be focusing on when you're working on investigative stories.
Let's say, for example, you're working on a story about how local councillors are spending their taxpayer-funded budgets.
A well-designed data dashboard could help you identify which councillors are spending the most.
For this a horizontal bar chart might be useful. You could set one up to track each councillor's yearly spend to quickly identify who is most profligate.
It's not just major investigations either. A good dashboard can help reporters stay on top of their beats.
For example: A political reporter might want to set up a dashboard to keep track of government spending announcements. This would allow her to see, on an ongoing basis, which programs are getting the most money.
Even if it doesn't yield a major scoop, it will still be useful way of developing context and background.
Working as part of a team on a major project?
Then a dashboard is even more essential. This allows you to send your data to one place, update it in real-time and share it with everyone on the team.
No more confusion about which numbers to look at and out-of-date data. Everyone is one the same page.
Present info to readers
Showing data visually is a key component of good storytelling.
Thankfully, this is an area where dashboards specialize.
Dashboards offer data visualizations. That means you can punch in your numbers and quickly create beautiful graphs, charts and maps that help you better explain to readers how the numbers fit into your story.
What's more, many dashboard tools (such as Klipfolio's) offer many formats in which you can present your dashboard. This includes publishing stand-alone web links or embedding dashboards onto web pages.
That allows you to present your data however it's going to most connect with your readers.
Report on internal data
These days newsrooms are concerned about more than just producing great stories.
They also need to use the right marketing tools to ensure they stand out in a crowded online landscape.
That means news outlets need to adopt a digital marketer's mindset when it comes to analytics.
A dashboard can help news outlets stay on top of the key metrics related to their performance.
For example: A digital editor could design a dashboard that monitors key metrics such as which content is getting the most read time and clickthroughs from social media posts.
Getting started in dashboard journalism
Dashboards are beyond the scope of the average journalist, right?
Wrong!
There's no denying that many dashboards have a learning curve. But with the right tool you can quickly get up and running in no time.
Here's a step-by-step guide for journalists who want to get started in dashboarding.
Step one: Build some data sets
Data sets are the foundation of dashboard journalism.
If you don't have data you're not going to get very far.
Thankfully for budding dashboard journalists, there are more ways than ever to procure, sort and segment data.
Need ideas?
Access to information legislation – at whatever level of government – is a great way to access data.
Many governments are increasingly making data sets regularly available online as well.
But the data-starved journalist isn't just reliant on governments.
Consider The Follower Factory, a recent investigation from The New York Times.
They crunched the numbers to determine how celebrities, media stars and athletes are benefiting from fake followers on Twitter to amplify their brands.
It's just one example of how ambitious dashboard journalists can get started with building data sets.
Step two: Find a dashboard provider
There are a ton of dashboard providers out there these days. All of them have something different to offer.
Here are a few items to consider when shopping for a dashboard journalism tool:
Price: Dashboard tools vary in price. Some cost hundreds of dollars a month. Others are free. You'll want to find one that fits your budget but still gives you the tools you need to accomplish your goals.
Ability to connect to your data: Half the battle with building dashboards is in pulling your data in to the dashboard tool so you can manipulate it. If your dashboard tool doesn't offer easy connections to your data sets, you're going to need an expert to help you manipulate it. For many journalists that's going to be difficult or impossible. Find a dashboard tool that will allow you to easily connect to your data source.
Ability to share your dashboard across different platforms: This is particularly important in dashboard journalism, where the ability to present information to readers in a format that's accessible and easy to understand is essential.
Visualization tool: You need to be able to turn your data into visualizations – particularly when it comes to dashboard journalism. After all, the whole point of journalists building dashboards is to be able to present information to readers and co-workers in a compelling manner.
Learning curve: Some dashboard tools are so easy to learn that anyone can use them. Others have a steep learning curve that require lots of help from developers and data analysts. If dashboard journalism is your first foray into the world of dashboarding, you'll want to make sure you know what you're getting into. For many journalists the trick is in finding something that's easy to get up-and-running but powerful enough that you can customize where you need to.
Step three: Start building
Many reporters are now as skilled at procuring, sorting and segmenting data as they are at crafting a killer lede.
That puts them in an awesome position to start building dashboards.
Many of the same skills learned from manipulating data can also be put to use in building dashboards.
For example: Klipfolio's tool allows users to make use of many of the same skills they learn from building pivot tables in Excel.
But manipulating the data is only part of the equation. The other half is using the data to build visualizations.
With dashboards you'll want to think about how you present information visually. Would a chart work here? What about an infographic? Maybe a map?
Not only that, you also need to start thinking about how you want to lay the information out on a page. What should come first? Which metrics do you want to accentuate?
All of it has a role to play in how you build your dashboard.
Step four: Present your dashboard
There are a ton of different ways to present a dashboard.
Embedding a dashboard in an existing site and PDF snapshots are essential tools for sharing dashboard information with readers.
A TV dashboard would be a great tool for displaying an outlet's internal metrics to staff in the newsroom. So would sharing dashboards via internal communication tools like email and Slack.
Ditto for reporters conducting investigations. Setting some key metrics can go a long way toward keeping you on track, particularly for longer-form investigative stories.
Bringing it all together
Do you have a dashboard journalism success story?
Let us know in the comments below!
Mark Brownlee is a digital marketing strategist in Ottawa, Ontario, Canada.
Related Articles