What does it mean to have a data-driven mentality?
Published 2018-11-01, updated 2023-04-09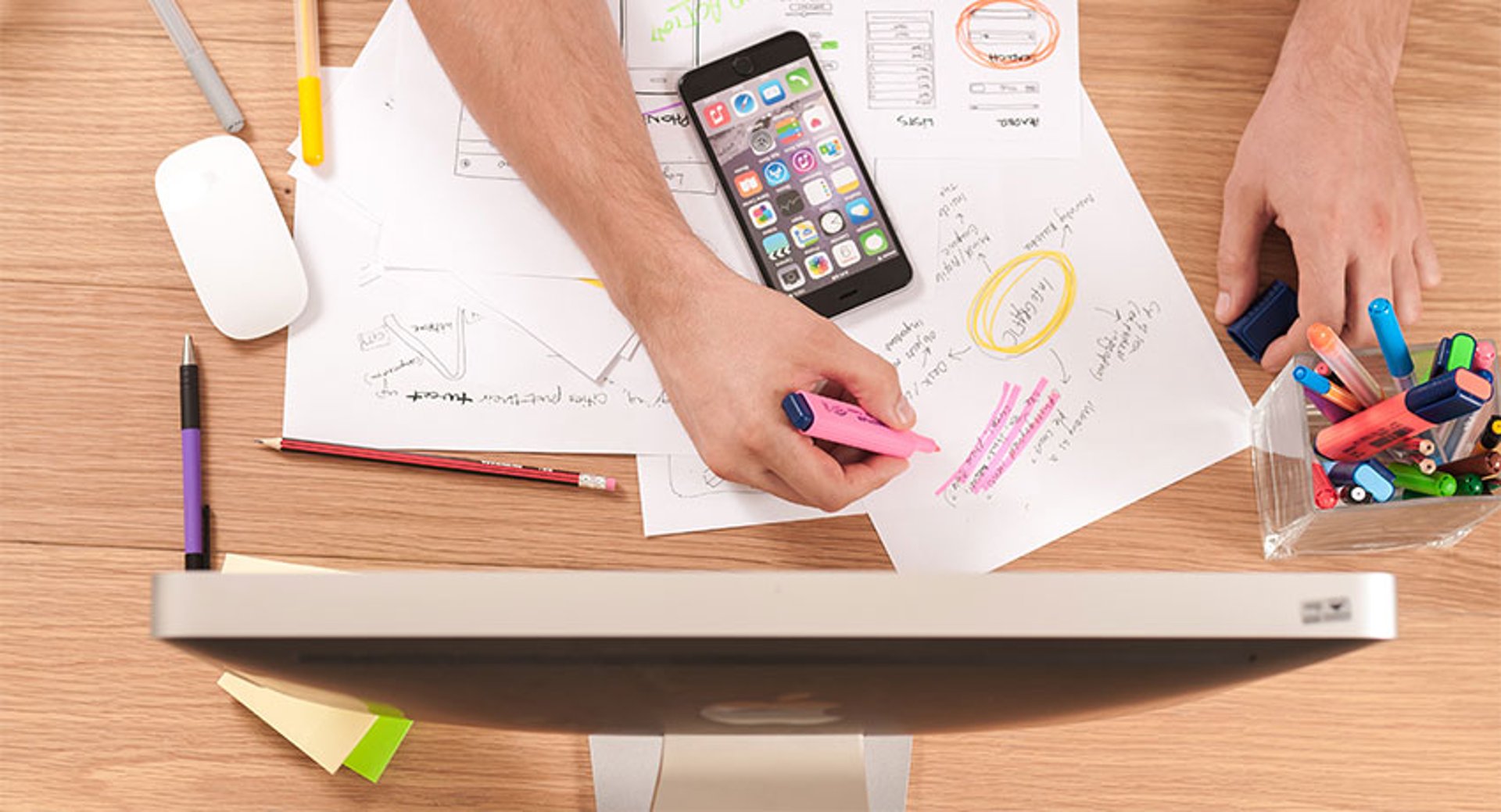 Summary - Our client said her team began using our dashboards to cultivate a mindset throughout the fabric of the business. Her goal was to reach a stage where the use of data and analytics by executives and employees became a natural part of their day-to-day team activity. So what happened?
---
I was doing a follow-up phone call with a client that I had not seen in a couple of years. During our work together, she was running a small service company that provided contracted help-line support. I was able to reach her during my first attempt – but she had the nerve to tell me to hurry up because the company jet was just taxiing for takeoff! Can you imagine?
Luckily, she was flying to New York – which is where I was – and I managed to catch up with her over dinner that same night. I had to ask her the question - what happened? How did she go from rags to riches so fast? Her answer: "The scorecards and dashboards that you built for us were the beginning of a great thing - it helped us build a data-driven mentality."
I hate those catchphrases… data-driven mentality. What the heck is that? She said that she and her team began using our dashboards to cultivate a mindset throughout the fabric of the business. That mindset was to continually use analytics to make fact-based business decisions. Her goal was to reach a stage where the use of data and analytics by executives and employees became a natural part of their day-to-day team activity. She made expectations clear – line-of-business and functional leaders in sales, marketing, finance, and operations must leverage all relevant data assets in order to make sound decisions quickly, to ultimately lead their organizations to business and operational success.
Are you and your company becoming data-driven? How do you know?
Here are a few telltale signs to know if you're truly a data-driven business:
It means being willing to complement human decision-making with data and analytics. Robots strategically think. We, as humans, still make decisions, but as many books and studies have shown, we're not terribly good at it. We frequently make decisions based on our personal biases and experiences, which can sometimes turn out bad pretty quickly. Data and analytics can augment our fallible human foibles. It means running business experiments and tests. As powerful as Google is, the company isn't sitting on its laurels. To optimize its products, webpages, and recommendations, the advertising juggernaut constantly runs A/B tests.
It means being willing to make large acquisitions largely for data. Case in point: Microsoft's $26B acquisition of LinkedIn. Many analysts viewed Microsoft's purchase largely as a data play. Microsoft now has even more data about us, our interests, our capabilities, and our desires. In every market, they know what jobs are open, what skills are available, and what the skill gaps in each city are. Now, with the addition of Lynda, boom - they have the courses to close those gaps. Data-driven mentality wins! It means stitching together data from disparate sources. Do you think that your ads in Gmail are reflected in your YouTube history by accident? Think again. My client linked what she was learning from the Call Center to Trouble Tickets from the software vendor and SalesForce.com data to predict who would be having the same problem next, then called the customer BEFORE their event even occurred!
It means analyzing new data sources even though the rewards are uncertain. My client told me a story of one of her Operators who analyzed what help pages the callers viewed before calling her versus her ability to deliver first-time call resolution ("F-1"). The Operator found that if users read some specific web pages before they called, she was able to produce significantly higher F-1 ratios because the caller had a better understanding of the problem and what needed to be done. This informed the company about better web page design, search algorithms, and caller behaviors.
It means moving beyond Microsoft Excel and using interactive data visualizations. We used Klipfolio to create our client dashboards, making their data available by default and in real time. The difference in mindset is huge – along with the ease of making visualizations.
It's also important to note that being a data-driven business does not entail:
Only installing Hadoop in a test environment.
Purchasing fancy business intelligence applications but not using them.
Inserting the IT department into every reporting request.
Merely hiring a Chief Data Officer (CDO) with no strategy in mind.
What's the benefit?
As our client executive looked to maximize the use of data and analytics, she was able to differentiate her organization in a very competitive market through their ability to use the right data at the right time for conclusive decision-making. Data-driven companies have the determination to gather relevant data from all aspects of their business. This allows them to dive deeper in order to understand the root causes behind business conditions, such as solution opportunities or new offerings.
An enterprise-wide approach to data gathering and analysis, as opposed to just the leadership or IT team, is more valuable for the organization.
Data that's only seen within a silo of a company:
Undermines the quality of decisions across the company
Increases risk
Reduces the security of corporate data
Reduces efficiency
Drives IT costs up
So, how do you build a data-driven mentality?
Well, for starters, it's critical to define what your strategic objectives and priorities. From there, decide which success metrics will be measured and mapped to your KPIs. While it may seem like a daunting initiative, we have seen 90% of our clients do this in a day or two. This is the first step in aligning tactical execution at the department level with corporate strategy and measuring performance against defined goals and objectives.
The next step gets a bit tricky – it has to do with mindset or "culture." The use of data and analytics in everyday activities must be embraced by the entire organization. Without this top-down, bottom-up commitment, adoption, decision-making, and execution, goals will fail. Our client talked about how internal champions, such as line-of-business leaders, drove adoption by quantifying and then freely sharing the benefits they experienced.
They made this a standing agenda item in their monthly all-hands meetings. The cross-functional virus of data-led best practices became a competitive game across various areas. As they all shared data sources, adoption spread, and collaboration between teams and departments continually improved. She said that executives, managers, and employees alike found themselves thinking and acting differently, asking more probing questions about the top business or operational challenges they were trying to tackle. Employees were finally trying to figure out how to answer these questions themselves as opposed to "just asking the boss."
Research from Carnegie-Mellon University and A.T. Kearney indicates that data-driven leaders are also more likely to deploy analytics pilot programs than other companies. Pilot programs provide users with first-hand experience using analytics, enabling a sharing and data-centric mindset.
Evangelism
Perhaps the most important task that many people took on was evangelizing the power of data to the areas of the organization that may not understand its potential or may be resistant to change. The peer-to-peer conversation made it a risk-free environment around understanding the value data can bring, consequently getting their buy-in to support data initiatives.
In our client's case, she saw the constituent groups to include:
The C-suite. The executive team must be on board to cross-functionally share data, support projects, and help drive change through the company. An executive dashboard can facilitate this process by providing a centralized platform for data visualization and communication.
Business leaders. They need to understand the corporate objectives and see the linkage to their own objectives. They may be sensitive to or feel threatened by organizational change.
IT teams. They can be your biggest obstacle. They may feel they have the most to lose and nothing to gain. This varies depending on the organization.
Users. These are your customers. They need to be on board with the benefits of data initiatives to ensure engagement and positive results.
And they all lived happily ever after!
What's next? Our client did not know. The company is now making decisions far more accurate and faster than its competition. She is now looking at ways to become even more agile and gather even more data faster throughout the entire organization.
About Pm2
Brett is an Executive Partner at Pm2 (Performance Measurement & Management), an international consulting firm specializing in the development and implementation of strategic dashboards and scorecards. The frameworks they use include OKRs (Objective and Key Results), Balanced Scorecard, 4DX (Four Disciplines of Execution), Lean, Six Sigma, etc. Their work has been profiled in Harvard Business Review, Fortune, and Forbes magazines, as well as countless business books and periodicals. We are pleased to have this thought leader as an active contributor to our blog posts.
Related Articles