Disciple Media streamlines their sales journey and customer experience with Klipfolio
Published 2018-11-05, updated 2023-07-20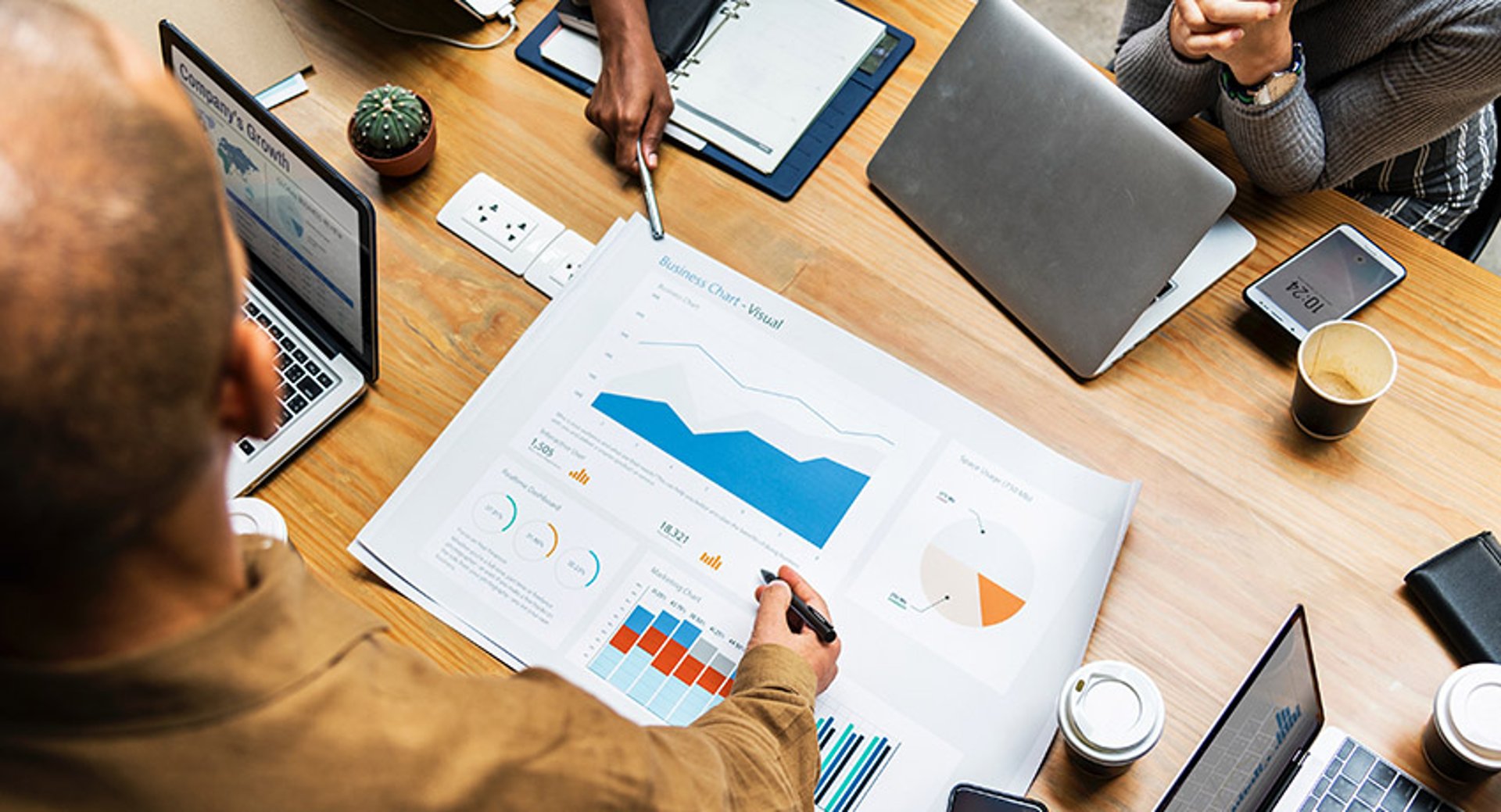 Summary - In this Customer Spotlight we dive into how building and implementing data dashboards completely changed Disciple's way of doing business.
---
About Disciple
Disciple is a community media platform that makes it easy for brands, businesses and entrepreneurs to build their own interactive, social community apps designed to help them gather, build and engage their communities.
Disciple Media is the UK leader in the emerging technology category of community media - services that combine the interactivity of social media, with the control of owned media.
Home to a fun, ambitious team of people, Disciple is building a platform for communities and sees community as an essential aspect of society; one that hasn't really been represented or furthered by many of the big public social networks like Facebook and Twitter. The whole team has a thirst for change and sees their technology as the way to do that.
When asked about his role with Disciple, Mark Downey, Chief Operating Officer says, "my job is to keep an eye on all areas of the businesses and keep the trains running on time. As a SaaS startup, we strive to be a data-driven company and use data whenever we can to inform our decisions and processes. That's where Klipfolio comes in. I can get an overall view of the whole company, or just a detailed part of the process, and see which levers need to be pulled to keep this company growing!"
So, why Klipfolio?
Before Klipfolio, Disciple was making the classic mistake of downloading reports and using Google Sheet and Excel to analyse and visualise the data. Manual, time-consuming, difficult to upgrade and adapt, and impossible for other team members to take over the task.
So, Disciple knew exactly what they were looking for.
Something that could integrate all the various pieces of their tech stack.
Mark explained, "we started Google-ing words to that effect and lo and behold we found Klipfolio! As we looked through the site, we started ticking off all the things we'd been looking for. Connect your marketing stack - tick! Create custom queries - tick! Simple data visualisation tools - tick! It soon became clear that we'd found what we were looking for. And not to mention, the pricing was rather enticing!"
Disciple uses Klipfolio primarily to support their Sales & Marketing pipeline. Using Klipfolio, the team can view all the data from the various platforms involved in the sales funnel (Pipedrive, Google Analytics, Google AdWords etc.) in one place and visualise the data journey from Paid Advertising all the way through to Deals Won.
Using Klipfolio, the Disciple team can have multiple views by slicing the data into daily, weekly, and monthly time periods. There, they can see how the trends are performing at various levels of granularity. Daily views allow for quick response to fluctuations, but it's also important to look at the monthly view which gives higher level insights.
The metrics that matter most to Disciple
When asked about what key metrics Mark and his team monitor closely, Mark walked us through his typical work day: "Every morning when I get to my desk, I check up on our key metrics:
Monthly Recurring Revenue (MRR) versus our target for the week, month, quarter and year
Numbers of website visitors, new leads and the visit-to-lead conversion rate on our site
Value and trend in our cost per lead acquired
Volume and velocity of the deals moving through the sales funnel"
He explained how Klipfolio has really sped up Disciple's ability to adapt. "With Klipfolio, we can quickly visualise our sales and new customer data flowing through the various parts of our business. From there we can identify any snags or disconnects in the process and work to resolve that issue.
For example, how long does it take our sales team to speak to a new inbound lead generated by marketing efforts? Or what is the most common characteristic amongst our pool of Sales Qualified Leads (SQLs) and is that a good indicator that a new lead will be successful in our sales funnel?"
Using Klipfolio, Disciple can now quickly and visually see data and use the insights to work out what needs to happen next. This means smoothing out the sales journey and customer experience.
What Disciple loves most about Klipfolio
When asked what the Disciple team loves most about Klipfolio, Mark responded, "my favourite thing about Klipfolio is the Formula Bar by a long shot! I've always been an Excel guy so formulas are now like second nature to me. The Formula Bar made it super easy for me to get up and running with Klipfolio because it already felt like something I knew how to do.
When I hit a sticky issue with how I want to present the data I always have faith that Klipfolio can solve it and that it is my limitation not the product's. A few searches through the help centre and forums and I can usually find an example that I can adapt. My problem gets solved and usually I have learned a new function or manipulation that stands to me in the future."
How Disciple celebrates big wins
When the Disciple team hits their ambitious targets it's time for an all hands meeting to call out the big and small wins across the team. Then they hit their local pub - The Hawley Arms in Camden - for some food, beers and non-work chat (where possible!).
Related Articles