How to Get Started With Data-Driven Decision Making in Marketing
Published 2020-04-17, updated 2023-02-21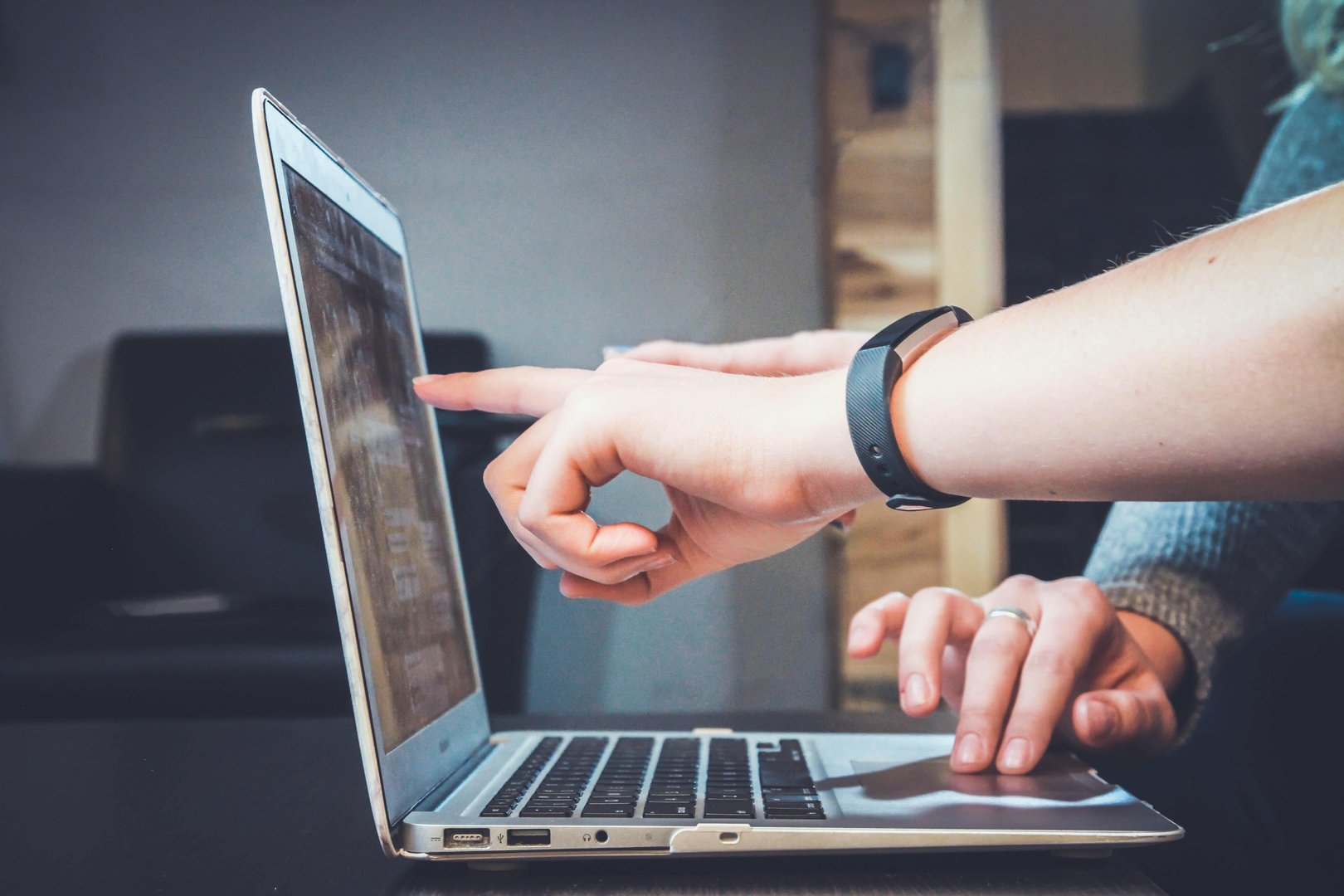 Summary - Making marketing decisions shouldn't be hard. Follow these 4 steps outlined to establish data-driven decision-making in your marketing team.
---
Want to start using data-driven decisions in your marketing efforts?
With our current technology, there are multiple ways to gather data. In fact, according to a report by McKinsey Global Institute, companies are now storing over 200 terabytes of data!
But, with so much data at your disposal, how can you decide what data is actually relevant? How can you use that data to make decisions?
Let's find out.
What Is Data-Driven Decision Making?
Data-driven decision making (DDDM) is decision making based on hard data instead of observation or intuition.
Nowadays, our understanding and ability to recollect data has increased exponentially. Using data properly is at the top of our marketing advice, since it can show you what's working, why it's working, and it can predict how your marketing strategies will perform in the future.
It's no surprise seeing how most industries today are using data-driven decision making. Whether it is marketing, manufacturing, medicine or science, most professionals understand that making decisions based on data leads to better results.
Here's why.
What Are the Benefits of Data-Driven Decision Making?
Data-driven decision making has multiple benefits, here are the most prevalent.
Increases Transparency and Accountability
Making decisions based on data leads to a more transparent and accountable process in a team. It shows the teammates the reasons behind every decision. Showing that your choices are based on hard data and numbers can help people embrace it, even when it's not a very favorable choice.
These practices also help employees keep a closer eye on their own data and master prioritization. If they know the importance of solid facts, they can gather all of the data in a process. That way they'll be able to figure out how and why a result happened, and how to replicate it.
Increases Consistency
If you have a data-driven team, your decisions will be consistent, because they'll always be based on the same principle: "what does the data say about it?".
This approach helps your team to know how decisions are made in your organization. People understand the process they're expected to follow and the reasons they're expected to give for making any decision.
If everyone in the organization is making decisions based on data, they'll be able to make better and faster decisions with consistent results.
Maksym Babych, CEO of SpdLoad, believes "Consistency is critical. But, it's crucial to avoid vanity metrics at all costs. Sometimes, teams chose data points that look good on paper, but do not lead the company to success."
Leads To Improvement
Since you're monitoring your key metrics, data-driven decision making makes it easy to find out where and how you can improve a process. Keeping track of your metrics can show you bottlenecks, fund leaks and missed opportunities in the right context, and can help you identify them on time.
The data can, for example, lead you to increase your email marketing ROI by showing you which email copy performs best and why.
It can also show you ways of how to leverage social proof by showing you which type of testimonial performs best on your website.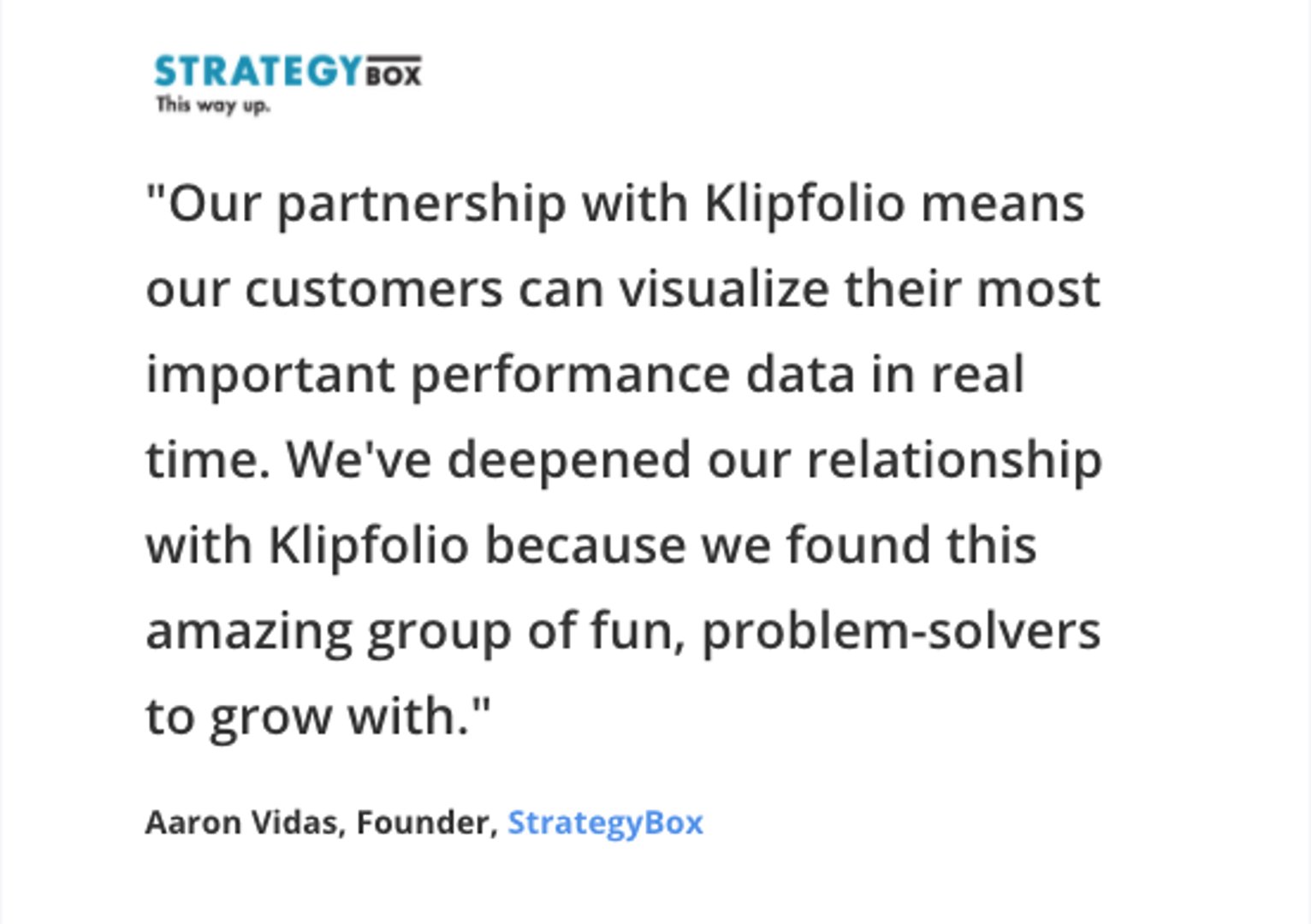 And since this decision-making process is based on facts, it removes any bias from the leaders. There's no hunches or feelings on why something didn't work in the past, but hard data to show you how to improve in the future.
Vincent Bucciachio, Founder of SociallyInfused Media, adds "When you begin to gather and analyze data, you'll discover that it's much easier to tackle almost any business obstacle; whether you're electing to discontinue a service, fine-tune your sales funnel, or optimize pricing.
Data is sound and factual in a way that an impulse or intuition isn't. Ultimately, you'll make more confident and informed decisions."
How to Establish Data-Driven Decision Making in Your Marketing Team? (Step by step)
Since data-driven decision making has all of these benefits, how can you establish it with your marketing team?
1. Start with your strategy
To make better decisions based on data, you need to identify how data can help you achieve your goals. Are you looking for a better conversion rate? Do you need to improve your sales funnel? Do you want to find out how to reach a specific audience?
Once you have your goal in mind, start building a strategy around it. Identify which metrics are the ones your strategy potentially needs to keep track of. You can start identifying your metrics manually or with the use of sales intelligence software.
Finally, decide which data you'll need by the end of your strategy so you can keep track of the right metrics throughout it.
2. Identify your data
Now that you know which metrics your strategy needs to follow, you need to know how the data can give you the answers you need.
To achieve this, look at the data you have already. Which sources give you the best and most valuable information? Which metrics would you've liked to follow before?
Some of the marketing metrics you may follow are:
Marketing spend per customer

Customer acquisition cost

Conversion rates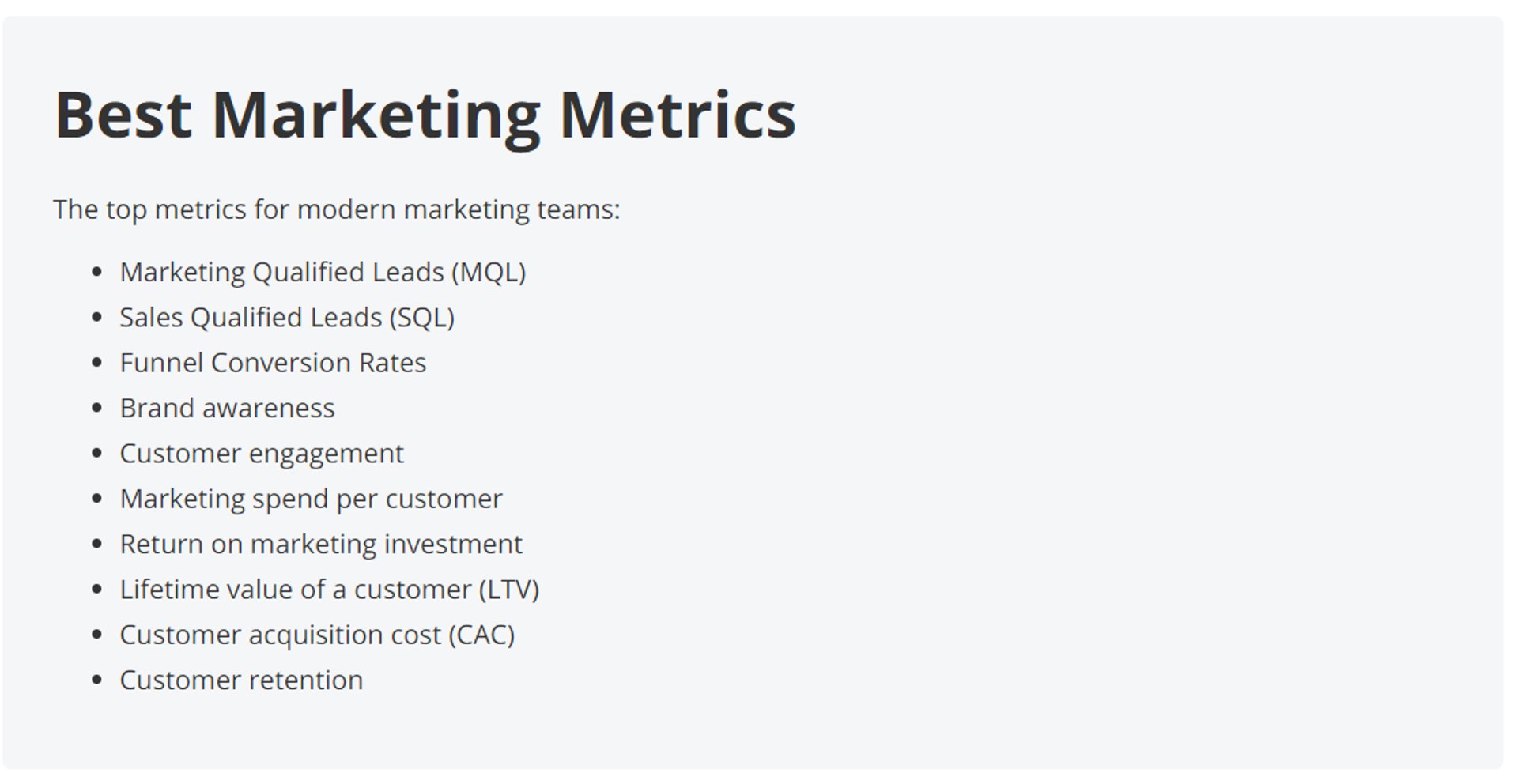 Remember that it's always best when your data comes from different sources to prevent misleading results.
3. Collect and analyze your data
Now that you know which metrics need to be followed, you need to determine who will keep track of them. This would usually be the person in charge of the implementation of the strategy or the head of the department.
However, if you need very specialized data collection, you may need someone with a deep knowledge of data, like a data scientist, to properly collect and manage it.
Remember, data is only useful if you know what it represents, so the person in charge of handling it needs to know how to analyze and translate that data properly.
4. Let the data guide your decisions
All of the data in the world will be useless if you don't know how to read it and how to present it to the stakeholders. To find out how you can put the data into action you need to present the data properly. You need to present the data so people that have never seen it before can understand it.
Tools like Klipfolio can help with that.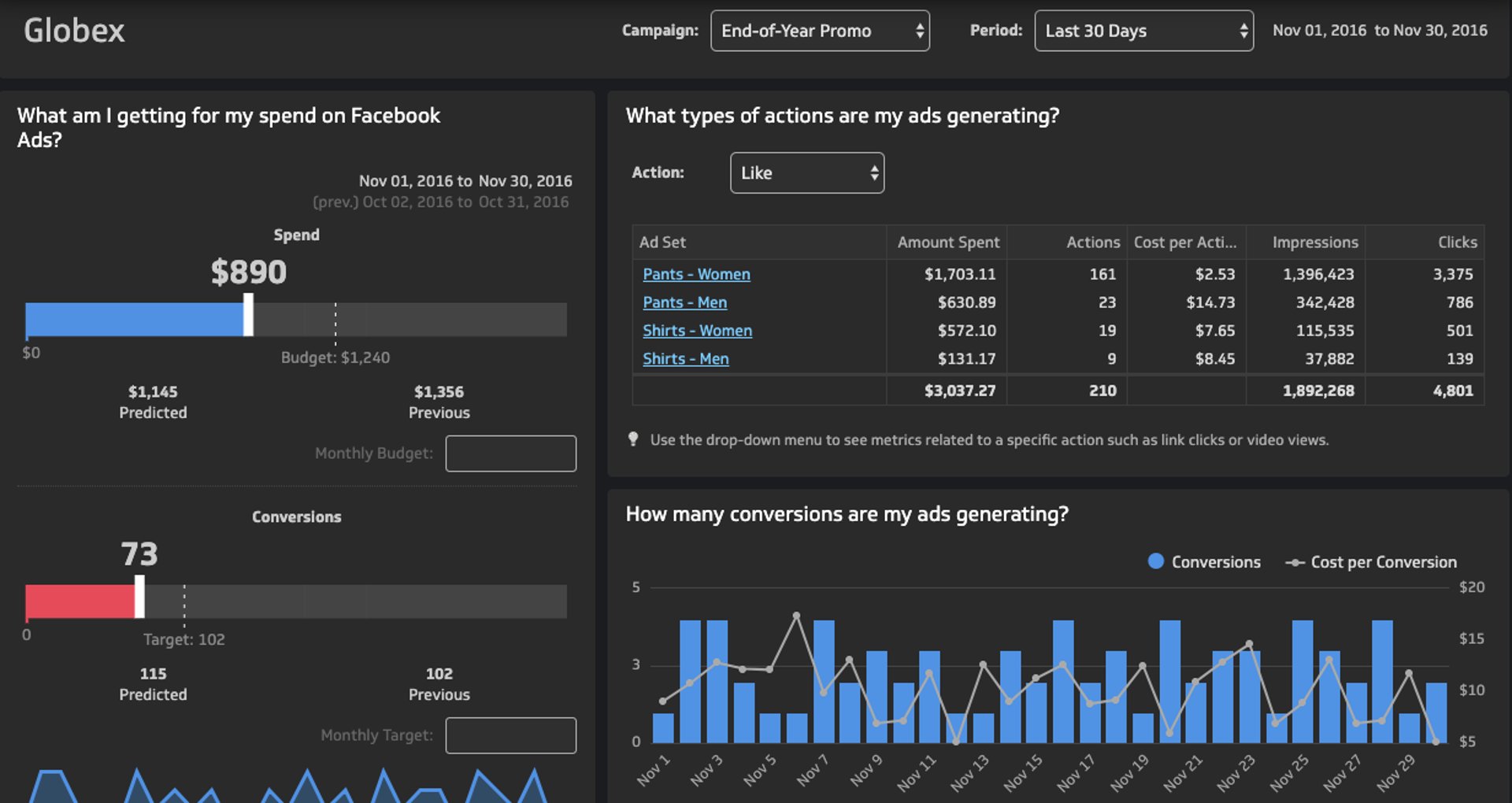 Klipfolio helps you pull your data together from hundreds of sources, interact with the data and present it visually in a way that's easy to understand. Once you've decided how to present it, you can share the data to your Slack team or even directly to your conference room's TV. Build your own Klipfolio dashboard for free for 14 days right here.
But presenting the data isn't just about having attractive charts and graphs! You need to understand how the data interacts with each other and how you can apply your knowledge. Use your data to identify trends and bottlenecks so you can find ways to reduce waste and increase revenue.
Finally, present it with projections on how the data predicts your future decisions will affect things.
Where to Use Data-Driven Decision Making: a list of examples
There are multiple areas where data-driven decision making can benefit your marketing efforts. Here are a few examples:
#1 Optimize Your Pricing
Depending on your data, you'll be able to find out what's the best price strategy for you. With the right data you can predict how an increase can affect sales or what areas you can optimize to lower pricing.

#2 Increasing ROI of Your Campaigns
With data, you can optimize, for example, a Facebook ad campaign's expected ROI by conducting tests, developing your user persona, gathering results and going with the best version of a campaign. Once the campaign is launched, you can keep track of its ROI, and even optimize it on the go.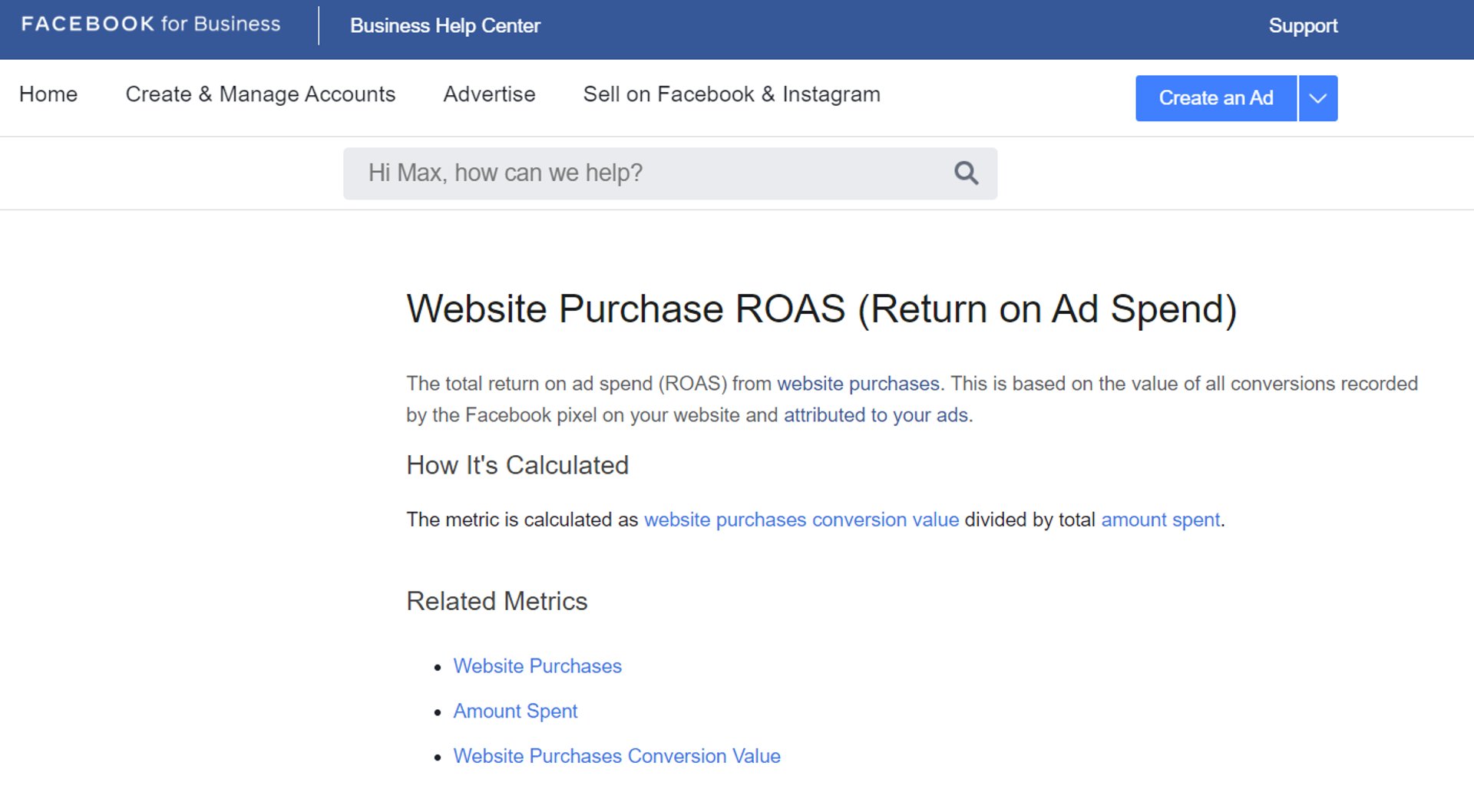 Finally, once the campaign ends, learning from the data can lead to better campaigns in the future.
#3 Increase Your Customer Engagement
You can use data-driven decisions to create better, more engaging marketing emails by finding out which content works and why. By using the data to see which marketing efforts get people opening and responding, you develop a clear idea of how to get your customers engaged in the future.

Email data in Mailchimp
Using this data, you can adjust your communication strategy and improve your follow-up process to increase the chances of getting good open and response rates.
You can also segment the percentage of your audience that interacts most with your content to develop targeted content. Besides improving engagement metrics, segmenting your audience based on your data will help you optimize your email deliverability too.
Why?
Because you're developing separate content to cater to each part of your audience.
Since you're fulfilling different needs from different people, you're more likely to develop engaging marketing efforts that will result in less complaints and unsubscribes.
#4 Use Trends From One Channel To Expand Your Marketing Efforts
Marketing involves a lot of testing, and that testing can be expensive. That's why creating a new strategy can seem daunting, especially when you already have proven strategies. With data-driven decisions, you can find trends that are working out in one marketing channel and adapt it to another.
What trends are currently working with your content marketing strategy that you can use in your paid ads? Or the other way around? (For example, you can use well performing PPC headlines for your blog articles.)
What are your email subscribers responding to and how can you transform that into new user acquisition?
If you follow the proper data, you can apply trends from one marketing channel into another, so you don't have to start from scratch!
Conclusion
As you can see, data-driven marketing can completely change the way you approach your strategies. It can lead to an unbiased, repeatable process with constant learning and congruent decision making. And what's more, it can help you and your team make the right decision, quickly.
If you want to improve your results, start making data-driven decisions, today!
Related Articles