Blood, sweat and metrics: Creating an online KPI/metrics community
Published 2019-09-20, updated 2023-09-15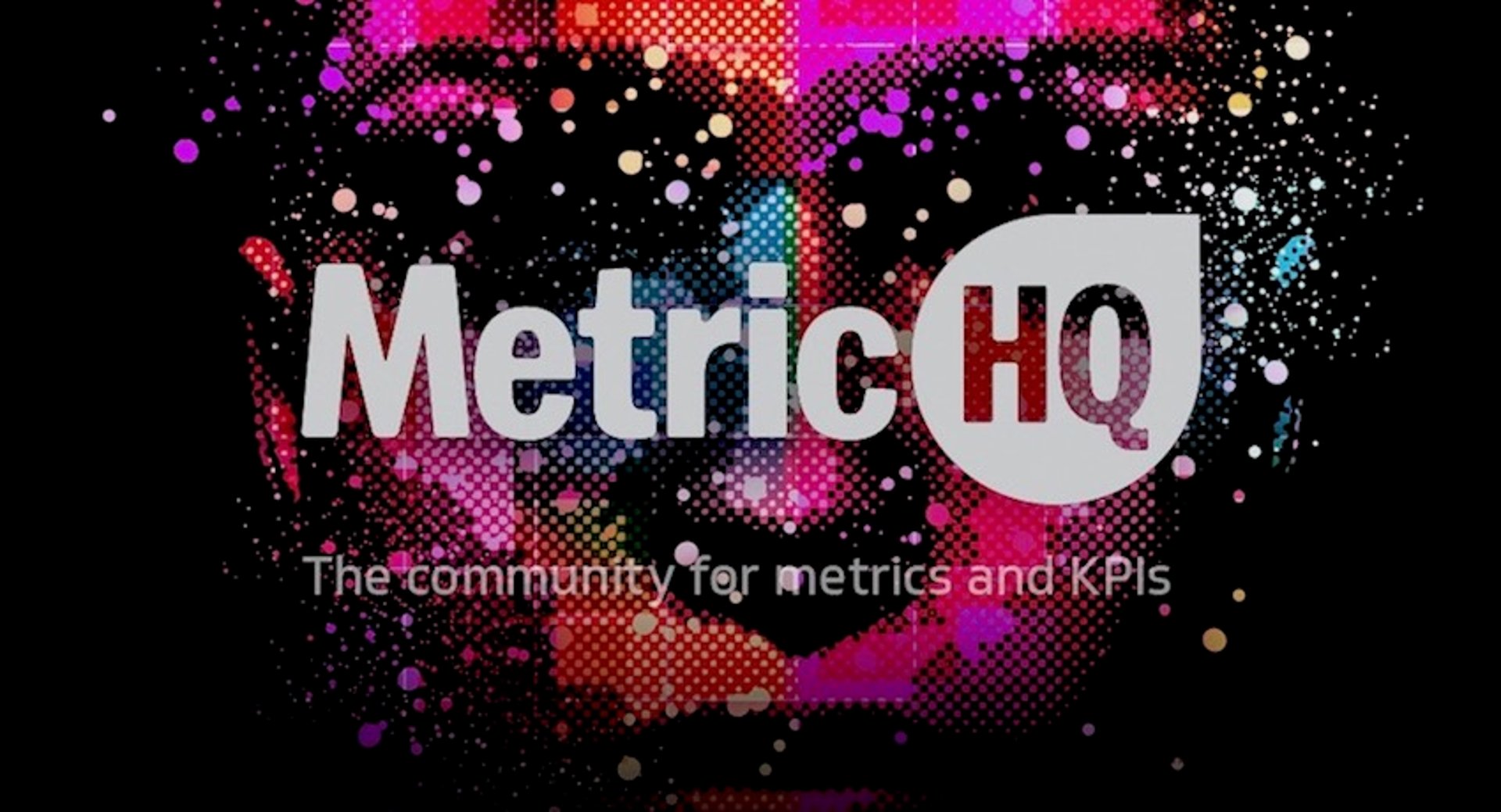 Summary - The Metric HQ is a crowd-sourced online library of terms and definitions for people using metrics and KPIs. This is the first in a series of blogs about the launch and life Metric HQ.
---
No matter how good or how big it is, every company has a limited amount of expertise at its disposal. After all, it has only so many employees, and even the most brilliant people don't know everything there is to know.
Yet being able to have quick and trustworthy access to knowledge is hugely important as a company develops.
That's where knowledge sharing comes in.
From open source software to communities such as Wikipedia, there's a growing movement towards the online sharing of both tools and information, with the idea that sharing benefits all involved.
Klipfolio is joining the movement.
Last February, we quietly launched a project that will, we hope, evolve into the world's largest community-based ecosystem for metrics and KPIs (key performance indicators).
Called Metric HQ, its goal is to create an open, free and trusted library of useful information for (and by) the metrics and KPI community. (Read our mission statement here.)
My job is to nurture it, and grow what is essentially a start-up within Klipfolio into an authoritative source of information for our community.
Filling the need for a go-to resource
The advent of Web 2.0 technologies, which allow users to contribute online material directly, has made knowledge-sharing both easy and ubiquitous. Wikipedia is the best example of a crowd-sourced database, but there are many others.
Crowd-sourcing knowledge is not a perfect science; a recent study published online by Nature.com highlighted some of its drawbacks.
But those drawbacks are minor compared to its benefits. As the study noted: "In the pre-Internet days, knowledge repositories were under the exclusive purview of experts: an elite group with established credentials of expertise. Today, anybody with Internet access and basic technology skills can contribute to the creation of new bodies of knowledge." The study also notes that these online repositories are quite accurate.
I firmly believe that knowledge, openly shared by a wide community, is like oxygen to a business – particularly small businesses just learning about what metrics to measure, and how to do it.
Every business manager needs to know what they need to measure, what's important for them, and what they need to do to move the dial. It's one of the keys to growth and success.
I think the idea of monitoring the health of your business is so fundamental that I'm excited about Klipfolio creating a shared knowledge community that will make education about metrics and KPIs accessible to everyone.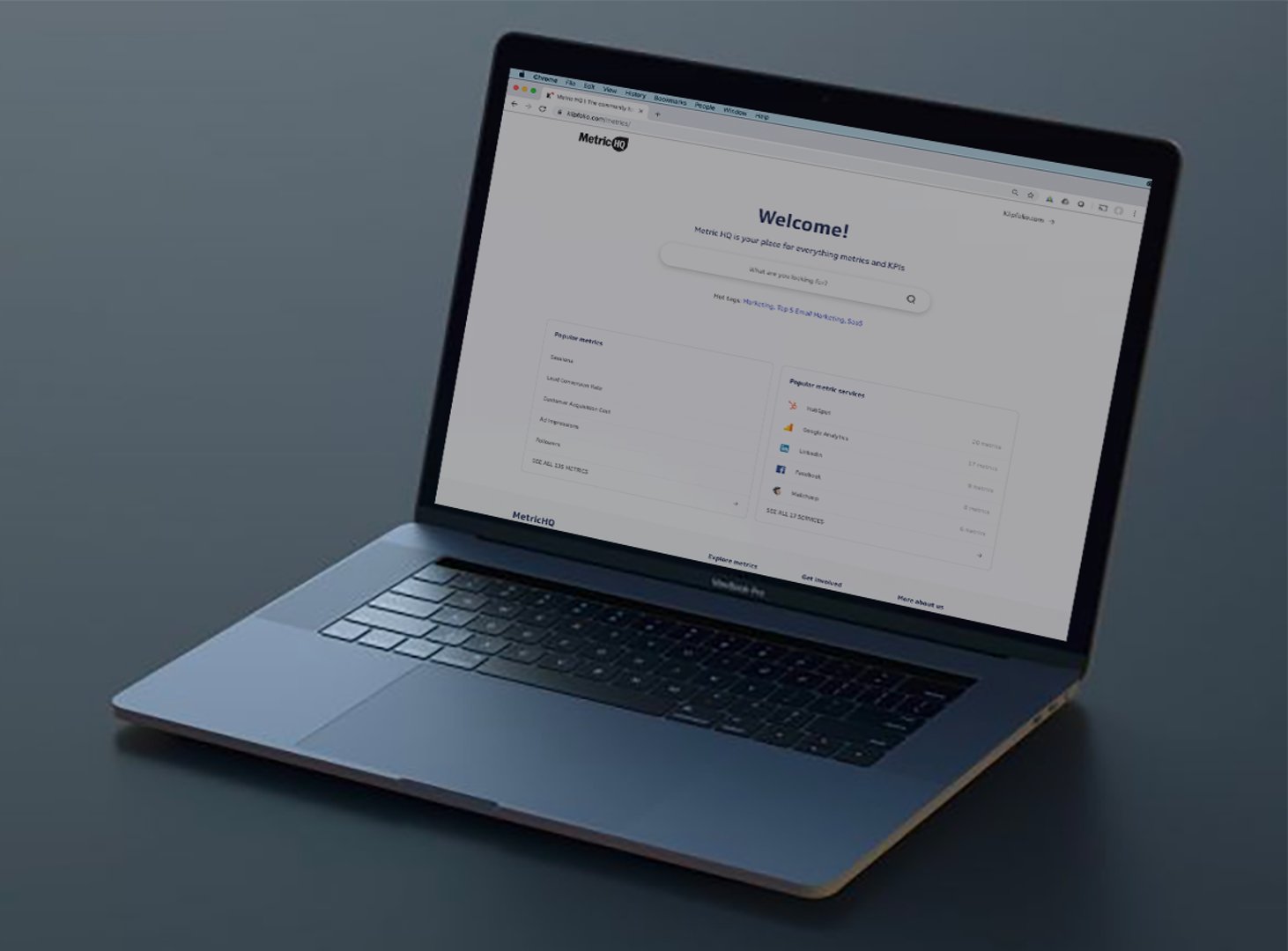 Creating a community
Like open-source software, we want Metric HQ to be developed in a public, collaborative manner, by the community of people who will benefit from it.
Right now, that community has no sense of self, nor does it have a centre.
Look through the Internet and you will find hundreds of research reports, hundreds of blogs, and hundreds of experts – all of them presenting various aspects of metrics and KPIs. This includes definitions, how to calculate metrics, which ones are important for what, how they relate to one another, and what a company needs to do to affect them.
Some of that information is freely available, and some of it is behind paywalls.
With so much out there, it's hard to know where to go and who to trust.
We launched our KPI/metrics community, Metric HQ, with the ambitious goal of becoming that trusted source of information.
Metric HQ is still a work in progress. As I said earlier, the community is out there; it's just not yet connected to itself. We are working hard to establish those connections. We have a few content authors (More authors welcome! Yes, that's you!) and about 130 metrics definitions that have been developed.
Metric HQ is written in Drupal 8, a free, open-source software for content management on the Web. It is hosted on AWS (Amazon Web Services) under the Klipfolio brand.
There's a lot yet to do, in part because just about every metric is a combination of other metrics. For example, gross profit is revenue (a metric) minus cost of goods sold (another metric).
And metrics such as gross profit can be expressed as absolute numbers (dollars) or as percentages.
So all of that makes organizing the Metric HQ a challenge.
But it's a challenge we're more than happy to meet - one that will take a village of expert contributors. Our role will be twofold: first to ensure consistency and quality among the submitted content, and second to make the experience of discovering and learning about metrics truly amazing.
Benefits all around
As I noted earlier, one of the principles of shared knowledge is that the sharing has to benefit all involved.
The information has to be beneficial to the people who use it (the consumers).
There has to be some benefit to the authors of the entries.
And the people who develop and host the platform (in this case, Klipfolio) have to derive some benefit from it as well.
For example, the authors will be able to derive satisfaction from the knowledge that they are contributing to the success of young companies by educating them about KPIs and metrics. And by allowing authors to byline their contributions (such as this entry by Lisa Wester), we hope Metric HQ will allow them to raise their profile and turn them into authorities about their particular area of expertise.
As for Klipfolio, because we are passionate about helping everyday people succeed with data, we want to educate as many people as possible about metrics, KPIs, and the amazing things you can do with them. Of course there is a bit of self-interest involved. We produce a tool that could be useful to a lot of businesses. But we also firmly believe that the information we are working to compile will be useful in and of itself.
As for the benefits for users, we believe that as the KPI/metrics community develops, the benefits will spread to a wider number of people.
Next steps
For now, Metric HQ is a start-up within Klipfolio.
We're running it like a start-up – for example, doing things manually and not automating a task until it proves its worth. We're also using our own tools to measure traffic and user decisions about usefulness.
What we're looking for is the critical mass that will allow Metrics HQ to take off – enough traffic to attract authors of quality content, and enough authors to give a wider and ever more useful range of content.
Stay tuned as we follow its growth!
And if you've got a contribution to make, don't be shy. Now's the time to get in on the ground level. Ping me directly!
Allan Wille is a co-founder of Klipfolio and its Chief Innovation Officer. He's also a designer, a cyclist, a father and a resolute optimist.
Related Articles