6 reasons every SaaS startup needs a customer retention dashboard
Published 2016-04-05, updated 2023-02-01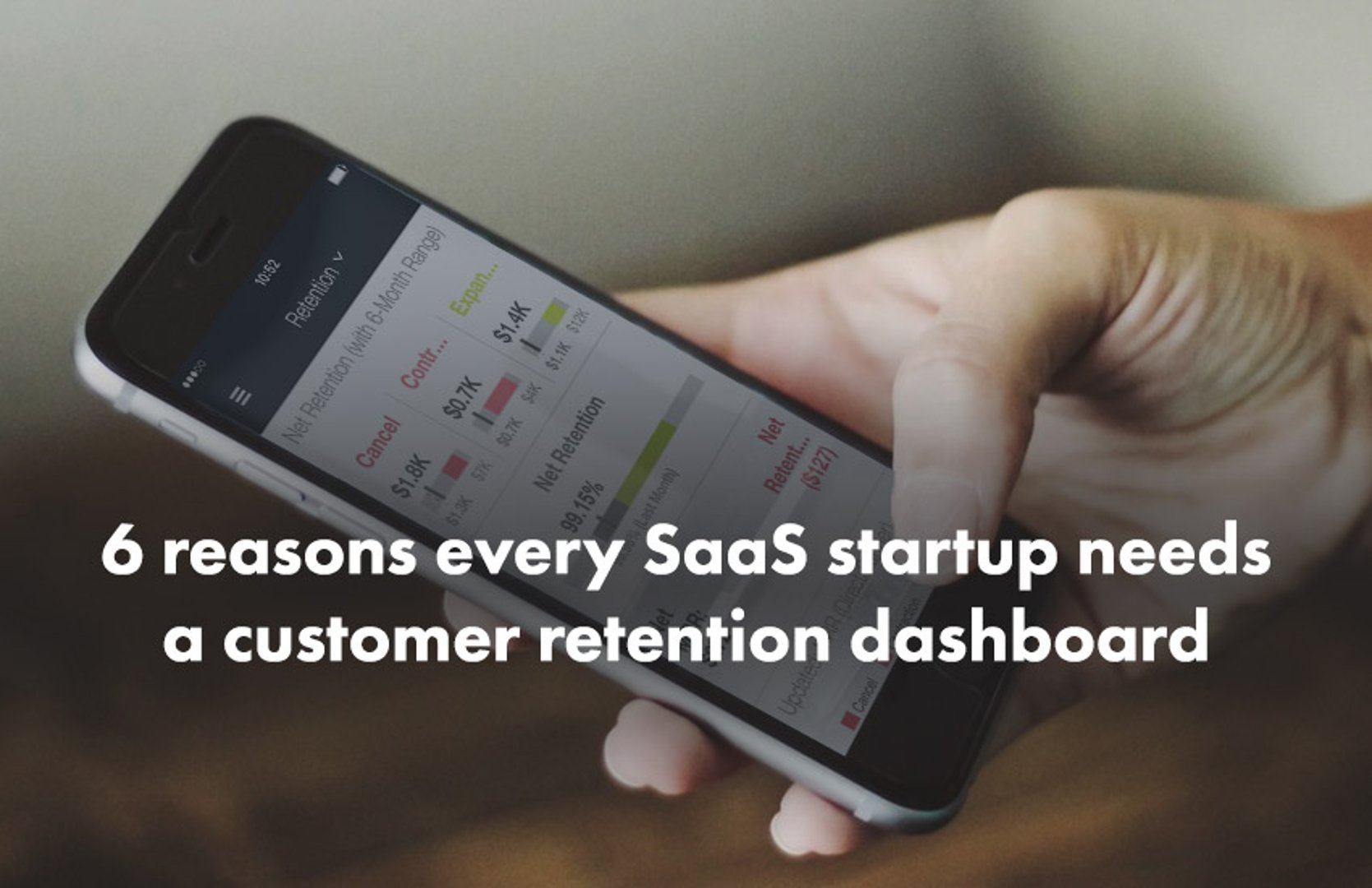 Summary - Every SaaS startup knows the importance of understanding their churn and customer retention numbers. These SaaS metrics are essential for growing and scaling your business, and need to be understood with precision. Even early stage startups that are focused on acquisition need to keep customer retention metrics top of mind. One of the best ways to do this is build a customer
---
Every SaaS startup knows the importance of understanding their customer churn and customer retention numbers. These SaaS metrics are essential for growing and scaling your business, and need to be understood with precision. Even early stage startups that are focused on acquisition need to keep customer retention metrics top of mind. One of the best ways to do this is build a customer retention dashboard.
Here are 6 reasons every SaaS startup needs a customer retention dashboard.
1. A customer retention dashboard is faster and more efficient than manual reports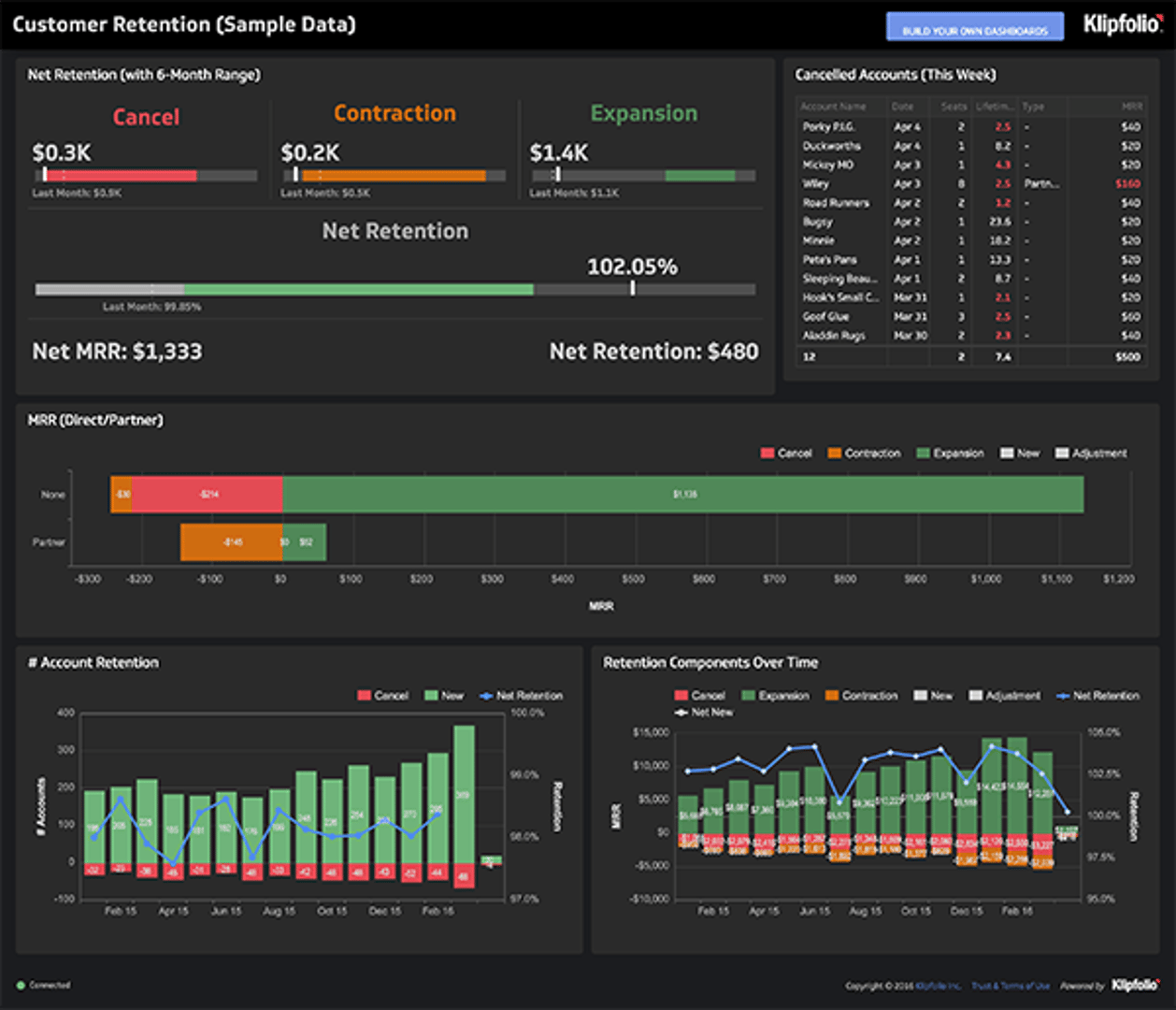 Retention metrics are integral to a SaaS startup's success, which means you expect a constant stream of questions around retention. How did we do last month? How are we doing this month? How are we doing compared to last year? How do different cohorts perform?
By building an automated customer retention dashboard, you can anticipate these questions with definitive answers because you have defined your organizations KPIs. You can also automate the process of pulling data from multiple services to save yourself time and effort. For example, we calculate retention metrics by combining data from our payment system (Zuora) and our CRM (Salesforce).
A customer retention dashboard puts your most important metrics front and center, while allowing you to automate the trickier tasks of combining data from multiple systems.
2. Your customer retention data matters now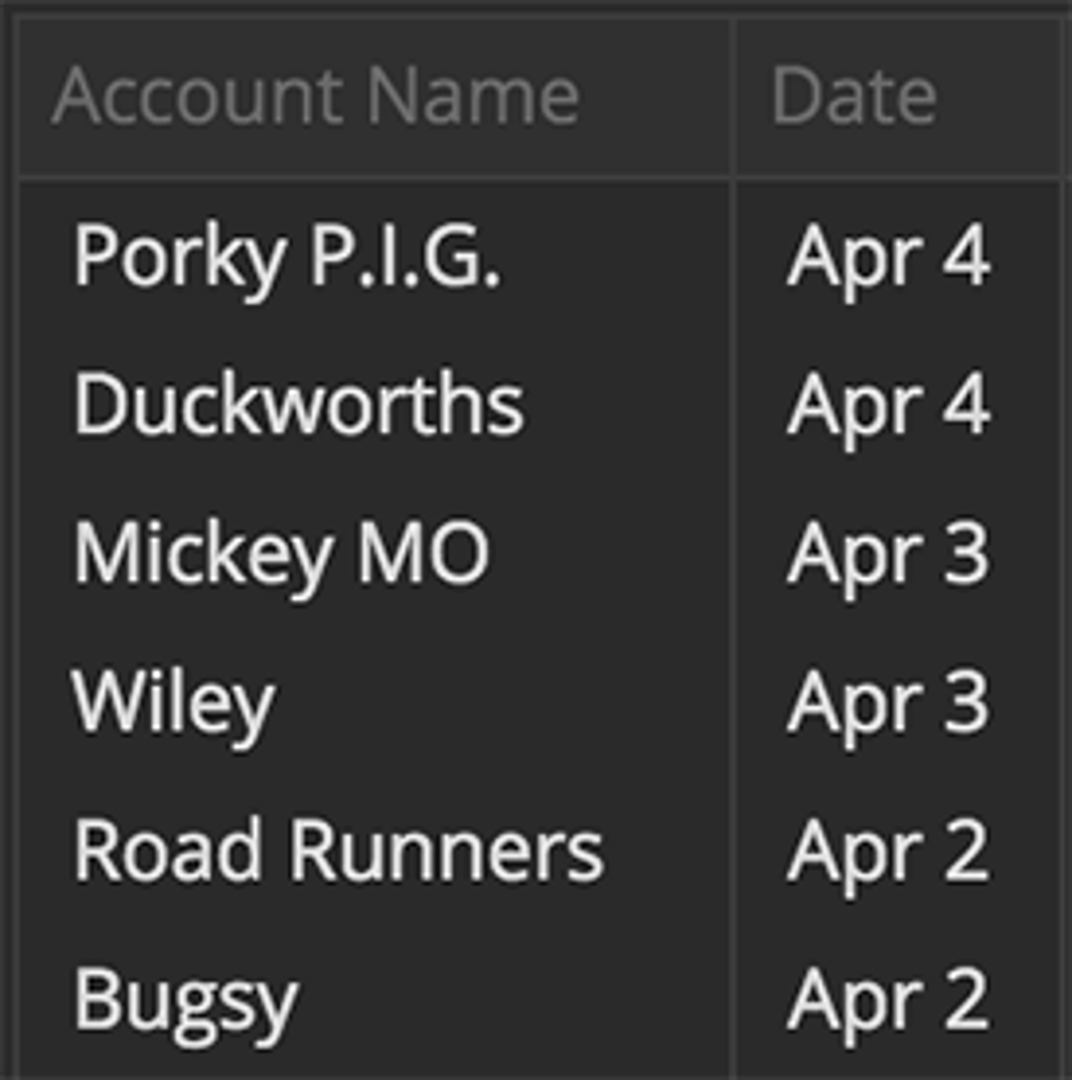 Waiting until the end of the month for a retention report just doesn't cut it for fast-paced startups. Data shared today is actionable today. If you wait until the end of month, everything in the report has already happened. While you can analyze this data and report on trends, the fact is you can't change yesterday's headlines.
But when you see signs that a customer might be at risk of churning, you can act on that information and perhaps even save that account. Even being able to see customers that churned today allows you to reach out and, at the very least, find out what went wrong, and, at best, convince the customer to give you another chance.
A customer retention dashboard shows you trends as they develop. You don't have to wait three weeks to find out that a feature caused a major change in behaviour – you can see and act on that information as it streams in.
3. A dashboard keeps retention top of mind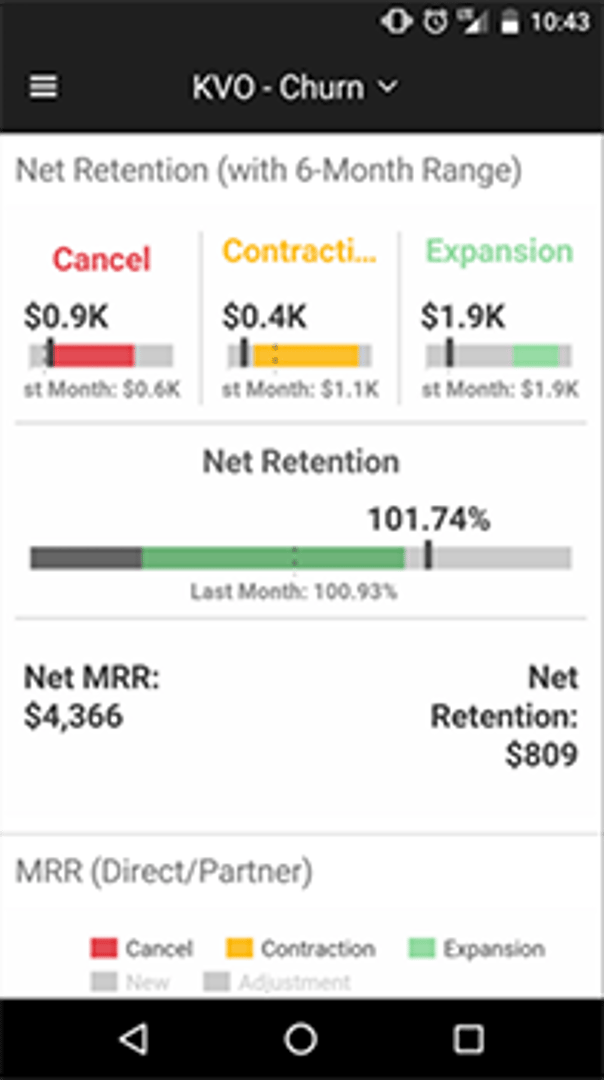 Customer retention isn't just the responsibility of your customer success team; it needs to be part of your startup's DNA. Retention numbers are meant to be shared with the entire organization. At Klipfolio, we've used our retention dashboard as the starting point for many conversations with a variety of teams. Every team has access to the dashboard, from the development and QA team to marketing and support.
There's definitely something to be said for making sure the retention dashboard is shared with key members of your team. A wallboard TV dashboard is a great way to get everyone on your team thinking about customer success. For the executive team and even your board, sharing a mobile dashboard drives home the point that retention is a real-time, always-on metric that is core to your business.
4. Use your retention dashboard to take action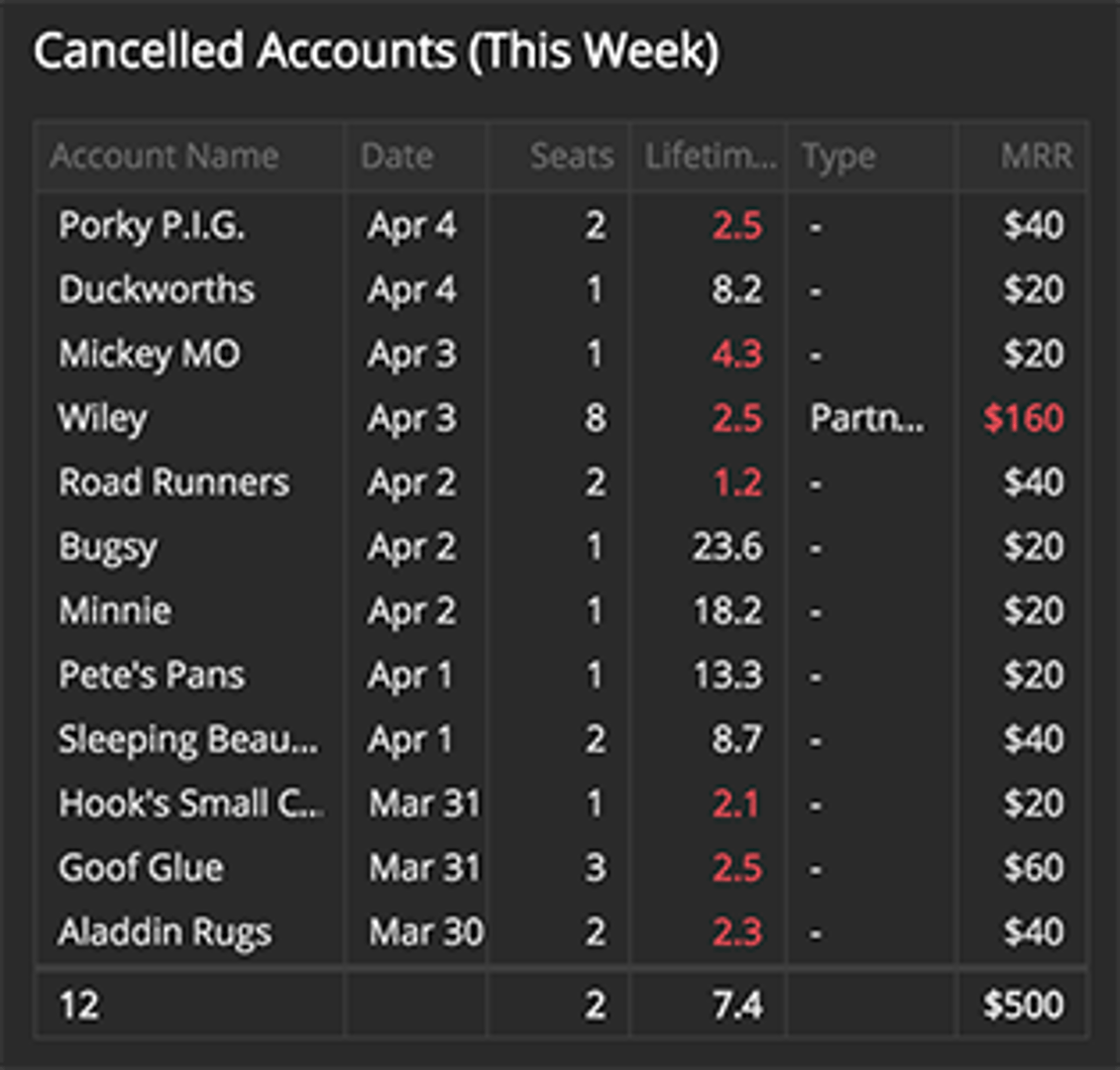 A real-time retention dashboard alerts you to events such as customer cancellations. This allows you to take note of why customers are cancelling, share instant feedback with the product management and development team, and even try to find a solution to their problem.
The last bit is important because we find that, in some cases, reaching out to a customer after they cancel, we have an opportunity to help them work through their problem. Sometimes a customer is cancelling because your primary contact at a company has moved on, and the new contact isn't aware of what you do. At the very least, talking to a recent cancellation lets you understand what went wrong and prevent it from happening with other customers.
5. Be proactive about customer retention

Just as the dashboard lets you take action on events minutes after they happen, the dashboard also surfaces trends that you can use to be proactive. Your retention dashboard should track metrics like customer cancellations, contractions, and expansions. Each metric is key to understanding how you will perform on your MRR targets for any given month.
Being proactive about customer retention is as much stopping early indicators from becoming trends. You can use this dashboard to intercept bad months by running an expansion campaign with the help of your neighbourhood friendly marketing department. You could also choose to run a customer webinar to show customers how to get more value from your product to try to stymie contractions and cancellations.
6. Celebrate your success
Dashboards have the power to unify your team around common goals and targets. The aim of the customer retention dashboard is to propel you and your team to set new goals and reach new heights when it comes to customer success. It's a great way to rally your entire team around your customer. I've seen quite a number of high fives passed between teammates because of a victory shown on the retention dashboard.
What are you waiting for? Build your customer retention dashboard today
Every SaaS startup needs to monitor and track customer success. The essential metrics for your dashboard include customer retention, churn, cancellations, contractions, and expansions. By putting these metrics on a real-time dashboard, you can keep your entire team (and company) thinking about how to make your customers successful.
Thankfully, building a customer retention dashboard is possible for any startup. Here's what you need:
Access to the data services where customer success numbers are stored. Typically a CRM and payment system
A few hours to set up the dashboard and automation
Looking for design ideas? Check out my live retention dashboard.
Related Articles