Logicalis speeds up data analysis efforts by 80% with Klipfolio
Published 2019-10-24, updated 2023-02-22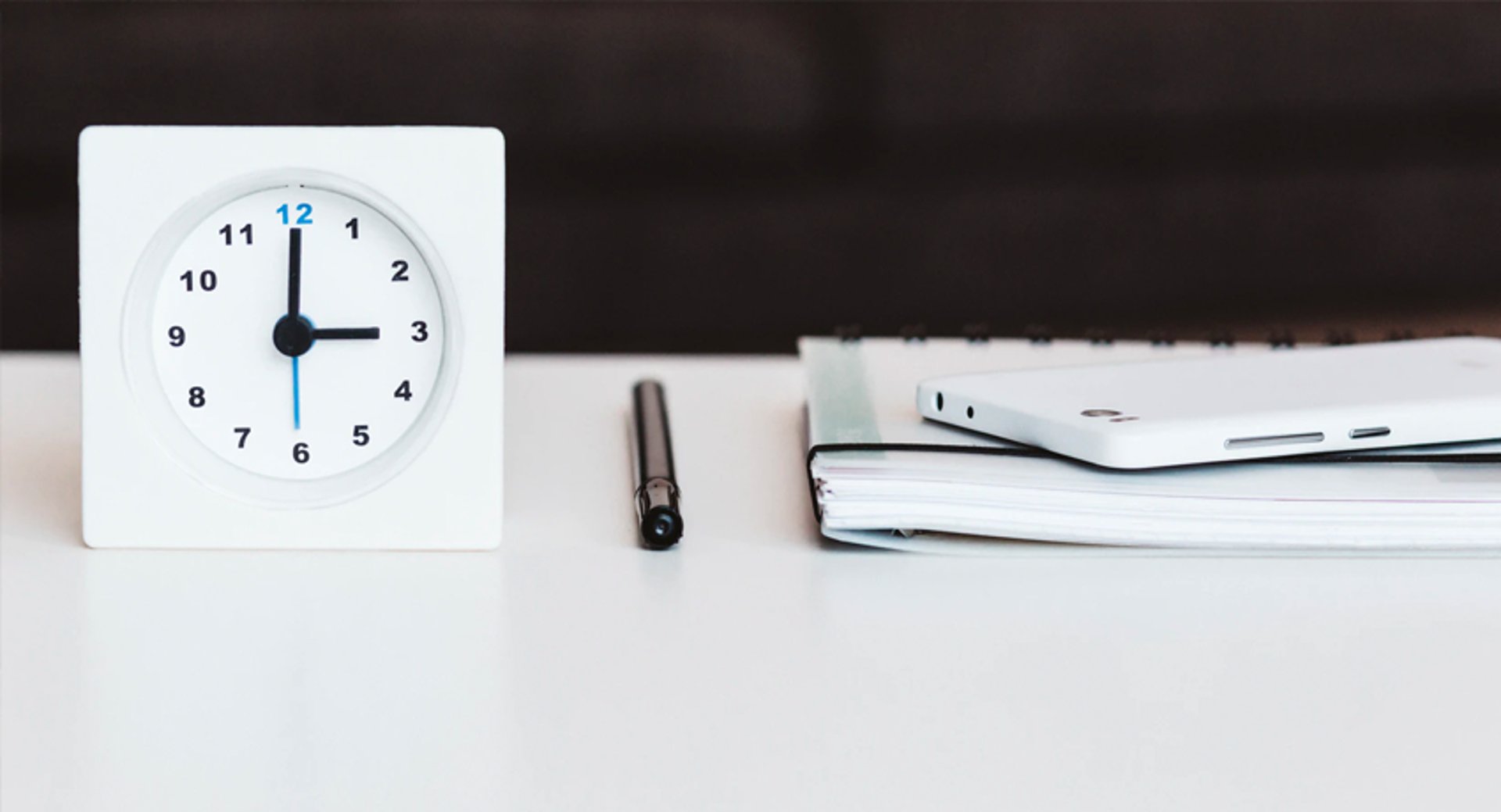 Summary - React to data quicker and share results with ease like they did at Logicalis after launching Klipfolio.
---
Logicalis is an international multi-skilled solution provider that uses digital enablement services to help customers harness digital technology and innovative services to deliver powerful business outcomes.
Their customers span many industries and geographical regions. Logicalis's key focus is to engage in the dynamics of their customers' vertical markets; including financial services, TMT (telecommunications, media, and technology), education, healthcare, retail, government, manufacturing and professional services. They aim to apply the skills of their 6,500 employees in modernizing key digital pillars; data center and cloud services, security and network infrastructure, workspace communications and collaboration, data and information strategies, and IT operation modernization.
Meet Andreas...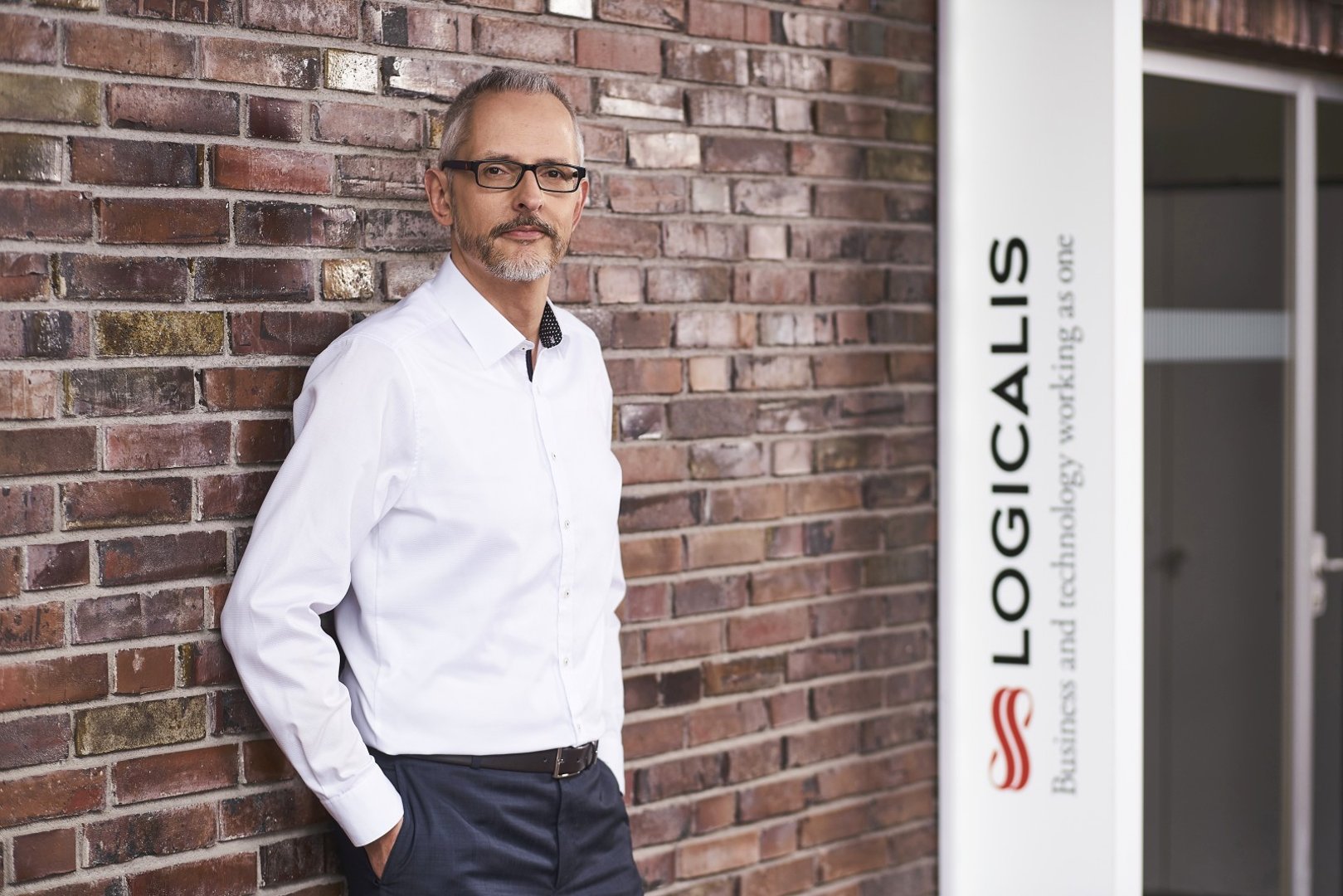 Andreas Richter is the Head of Marketing and Communications for Germany & Europe at Logicalis. He started in April 2018 at Logicalis Germany and has more than 15 years of experience in the IT and marketing fields.
Andreas's job covers all aspects of state-of-the-art marketing including digital (SEO, SEA, SEM, etc.), branding, marketing automation, social media, events, press, print, internal communications, and demand generation. Logicalis has close alignment between all departments, especially sales and practices (technological business units). There is a strong focus on content marketing which supports activities like demand generation, social media, increase of awareness, etc.
The old way of reporting at Logicalis was too basic
"When I started at Logicalis, there were no fixed marketing KPIs. Only basic information was captured, mostly in Excel. There was a lack of a comprehensive overview that provided transparency and predictability. Today, data is crucial in marketing, especially in digital marketing. Without data, no conclusions can be drawn about successes or failures and foresight planning is made more difficult or rendered entirely impossible."
It was time for a reporting facelift
Andreas already knew Klipfolio from his experience working with the software in the past. He had actually introduced it to his last company. So, his idea was to use it at Logicalis as well.
"Klipfolio is easy to use, easy to integrate, and easy to understand. Furthermore, the pricing model is attractive and scalable according to the growth of the company."
The entire marketing team at Logicalis has access to Klipfolio. This keeps everybody aligned and on the same page with regards to what is happening in the company.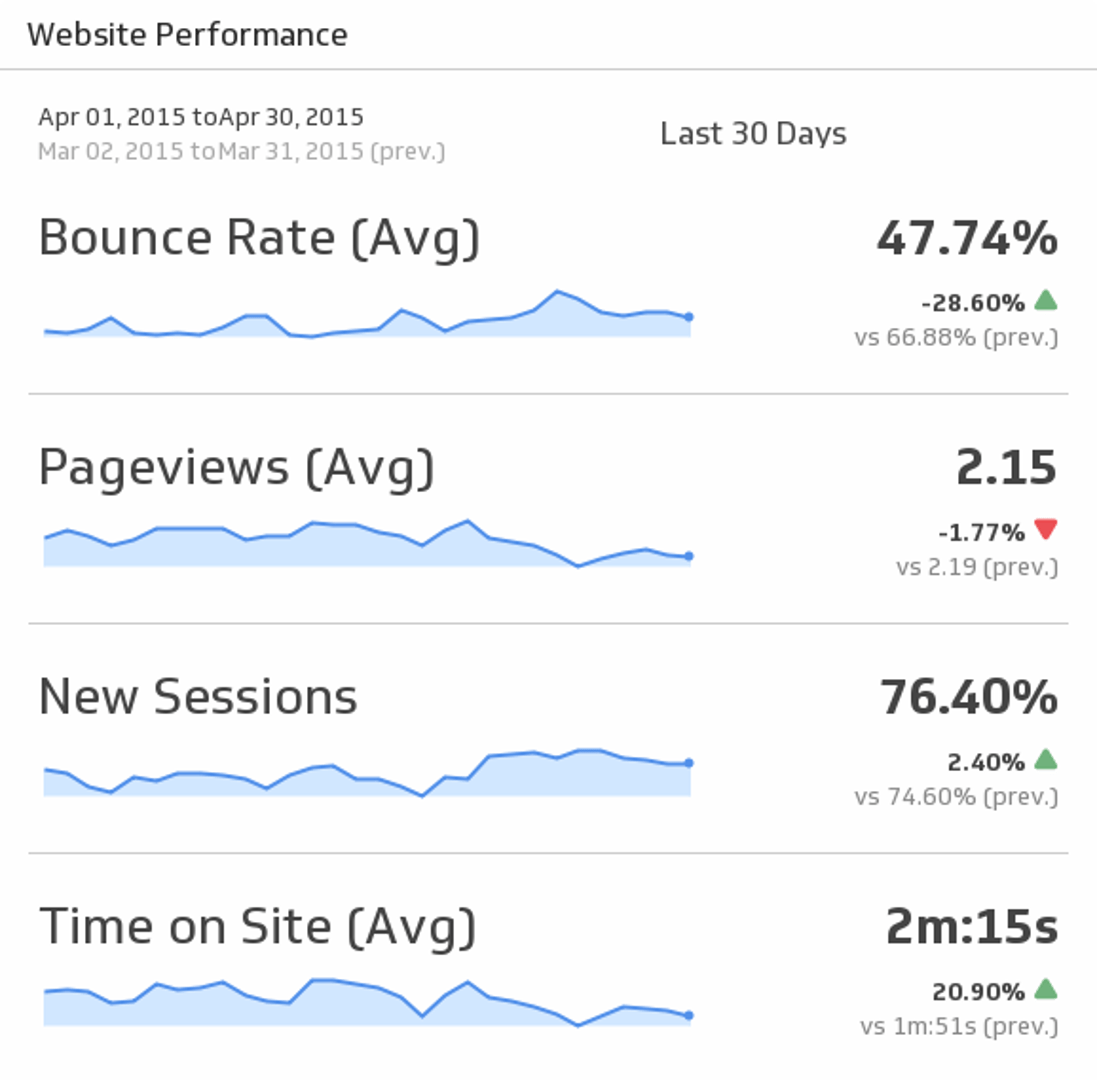 "We created dedicated Klipfolio dashboards for each marketing area like website performance, social media, and events. Each team member is responsible for his or her area and we have a dedicated team member who is responsible for the entire Klipfolio management, ensuring that all the data sources are connected and displaying data in real-time."
The metrics that matter most at Logicalis
For Social Media:
Facebook followers
LinkedIn followers
Interaction
For Marketing Automation in Pardot:
Email campaign performance
Sent
Opens
Click-Through-Rate
For Google Analytics:
Landing page performance
Referral traffic
Adwords campaign (Click-Through-Rate)
"We use Google Analytics and Salesforce internally and have integrated several Google Klips that measure campaigns, UTM, Adwords, and traffic channels as well as various Salesforce/Pardot Klips."
While Andreas and his team look at a number of different metrics on a regular basis he does have a favorite dashboard…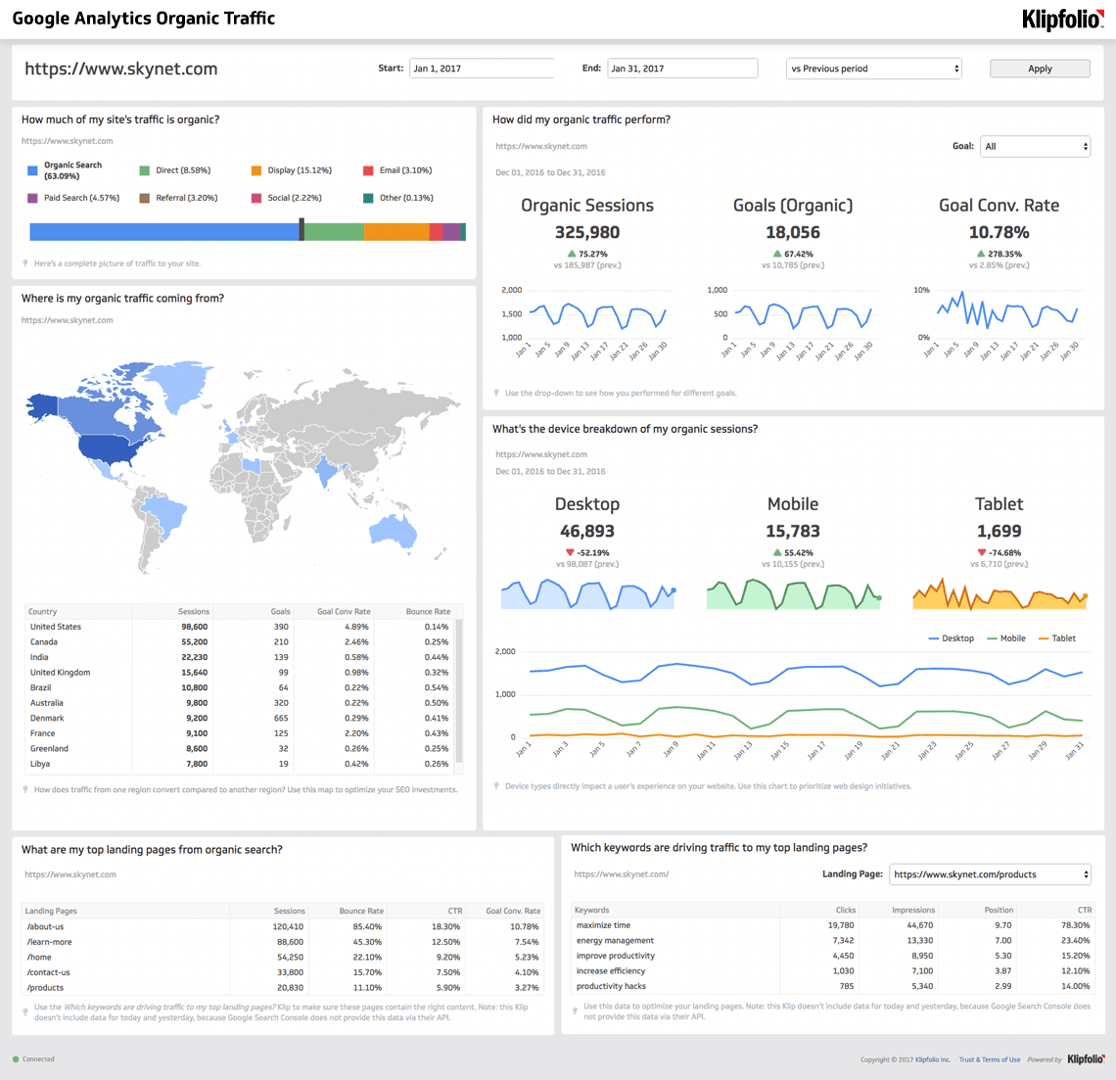 "My favorite dashboard is the website performance dashboard because it provides all the relevant information regarding visitors, referrals, campaigns, traffic channels, etc on just one page."
One area where Klipfolio shines the most is in the data aggregation category. Klipfolio allows you to connect to as many different data sources as you like, and display the data from those multiple sources together in one single view.
React to data quicker and share results with ease
The old way of reporting was far too slow for Andreas and his team. Since implementing Klipfolio, data analysis has been sped up and streamlined.
"Previously our analysis of many spread-out data sources across multiple platforms took a lot of time. Today, with Klipfolio, it is up to 80% faster. With just one click, each team member has access to the most important information - anywhere, anytime."
The entire team has access to the key metrics that can be accessed via URL. Additionally, they are regularly exporting data/snapshots for management reports and delivering them to the email inbox of every executive who needs eyes on the numbers. Internal reporting is a big part of the Logicalis culture so flexible data sharing options are crucial.
"I really appreciate Klipfolio's easy to use interface along with our ability to easily integrate multiple popular software like LinkedIn and Google Analytics and connect them to pre-built Klips. We have also integrated deeper data sets in Excel which we use to track metrics like event visitors or webinar attendees."
Andreas is also a fan of the Klipfolio API. And with the help of a Klipfolio Data Hero, he has been able to build campaign overviews using data from Pardot that was connected to Klipfolio using the API.
Andreas has a pro-tip for people who are new to Klipfolio:
"If your data source is not available as a pre-built quick connector, speak to the Klipfolio support team and they can help you get connected. Alternatively, if your system allows you to export data to Excel or .csv files then you can still get your data into Klipfolio. Simply, store your exported data in a cloud service, e.g. dropbox, and connect that storage tool with Klipfolio."
Related Articles