Grow your business with these six live chat metrics
Published 2019-08-19, updated 2023-02-01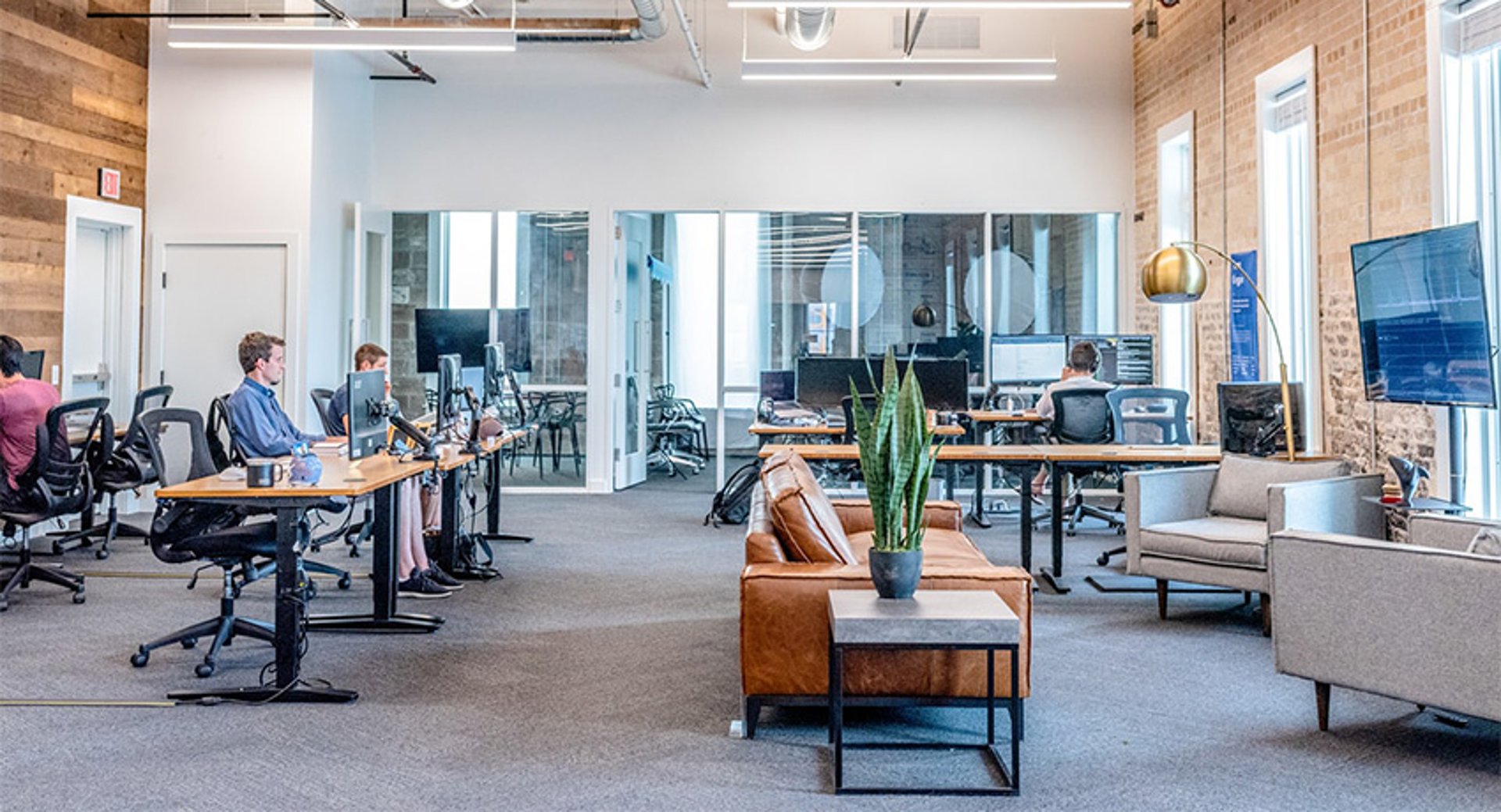 Summary - Keeping the following six live chat metrics top of mind will ensure your support team is focussing on the right things.
---
Adding live chat to your website can increase conversions, provide help to existing customers and uncover insights into what your customers are looking for - all at the same time. On average, companies who use live chat see a 20% increase in conversions, and 63% of shoppers are more likely to return to your website simply because you offer it. With such a powerful tool, it's important to be measuring the success of your live chat strategy correctly. That means choosing the right live chat metrics that give you an indication of what's going right, and what your chat team could be doing better to grow your business even faster.
In this article, we dive into six live chat metrics that will help you optimize your live chat strategy to get more leads, and retain the customers you already have. Let's get started!
Six Live Chat Metrics to Help You Grow Your Business
"Adopting a metrics-driven approach helps you stay on top of everything that matters to you and your team," says Akshaya Srikanth in her blog post on customer support metrics. The same is true for live chat, whether you're using it for customer support or sales. Keeping the following six metrics top of mind will ensure your team is focussing on the right things. Below, we group the most important metrics into three buckets: speed, quality and sales.
Speed of Service
When offering live chat, speed is of the essence. Customers don't want to wait around for help. In fact, 84% of customers will abandon a chat if they haven't received a response within two minutes. Measuring the speed of service can help you understand if you need to put more resources towards your live chat efforts, or if your team is handling the volume effectively.
Average Wait Time
Just as it sounds, Average Wait Time is the length of time a customer waits to talk to a human after starting a chat conversation. Keeping this low will make sure that customers don't abandon the conversation (or their purchase). Reducing the average wait time is the single most important thing you can do to provide a great customer experience over chat.
Quick tips to improve:
Add Average Wait Time to your dashboards to keep a close eye on any trends. If wait time is increasing, consider turning off live chat to help your team catch up, or assign more agents to the chat queue.
Train agents to handle more than one chat at a time. Depending on the complexity of the conversations, experienced agents should be able to handle between 3-5 consecutive chats.
Average Handle Time
Live chat should be a quick and easy way to get help. If conversations are taking too long, customers will find chat to be more of a hassle than it's worth. Instead of trying to find a quick way to get help, they'll just leave. Average Handle Time measures how long it takes for a chat to get from start to finish.
Quick tips to improve:
Instead of asking customers to wait while you investigate something, consider following up with them later. On their best practices blog, Olark says this helps them breeze through chats: "In cases where a resolution isn't going to happen in the span of a typical chat, the best thing you can do is let them know you'll follow up with them via email or phone."
Identify outliers. If some conversations are taking longer than others, dig deep to find out why. Is it one agent that could use some extra training? Is it a specific topic that requires more investigation? Tackle those long conversations first for the most impact.
Quality of Service
While fast responses can have a big impact on your customers' happiness, the quality of the service also matters. Speed plays a big part, but so do accurate answers, a friendly tone and agents who are empowered to help customers get what they need. There are two main ways to measure the quality of service: externally through customer satisfaction surveys and internally through quality assurance.
CSAT (Customer Satisfaction)
After every chat conversation, ask customers a simple question to get their feedback on their chat experience. Often this question is phrased as "Are you satisfied with the help you received today?" and customers can either say "Yes, I'm satisfied" or "No, I'm not satisfied". In Chatra, customers can rate the conversation and leave a short comment explaining why.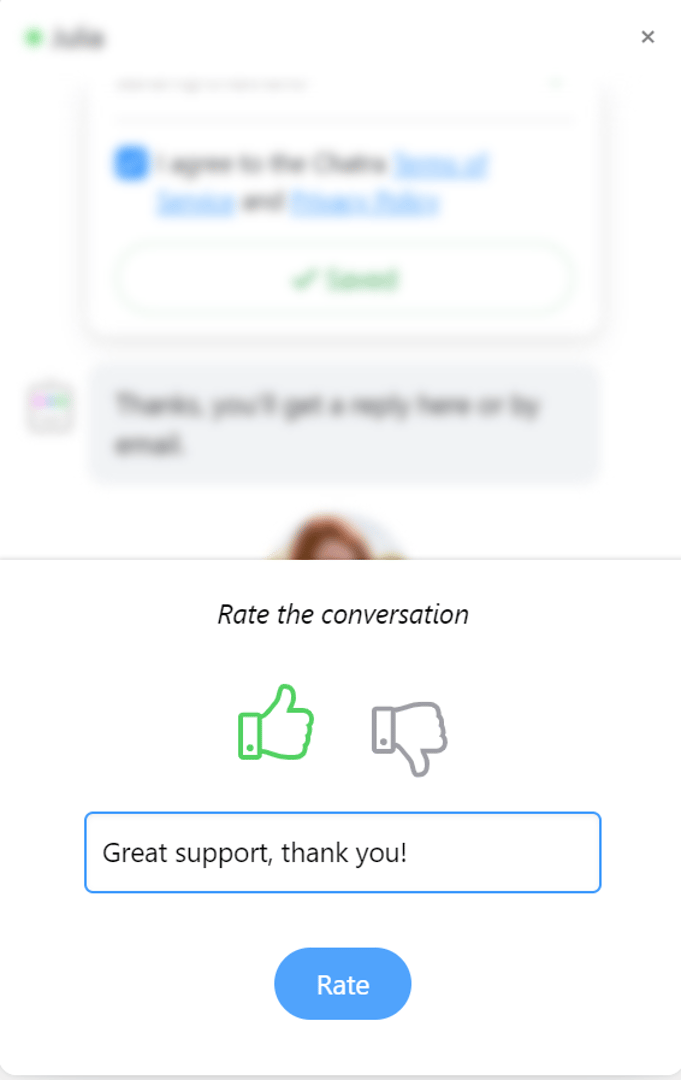 Quick tips to improve:
Customer service agents are often motivated to provide better customer service when CSAT scores are made visible to the company. By tracking CSAT on a company-wide dashboard you'll reinforce how important customer satisfaction is to your company goals.
Respond to every negative rating your team receives. First, respond immediately to the customer that had a bad experience and see if you can rectify the situation. Secondly, see if you can address the root cause so that other customers don't have the same experience.
Internal Quality Score
While customers' opinions are important, they aren't always the most qualified people to be measuring the quality of your support. Your own standards are the most important - you likely want to hold your agents to a higher standard than your customers do. Internal Quality Score is a metric based off of conversation reviews.
Quick tips:
Define what quality means to you. As Klaus says, "It's important to know where you want to see yourself so that you understand what to look for in conversation reviews. Once you've decided on your call center positioning, you'll be able to create specific and actionable goals that make your support vision come to life."
Consider using peer reviews. While it can be tempting to only have managers complete reviews, peer reviews have a lot of benefits. Inexperienced agents can learn a ton from marking more experienced agents' conversations. Plus, because they come at it from a fresh perspective, they might spot something other team members wouldn't.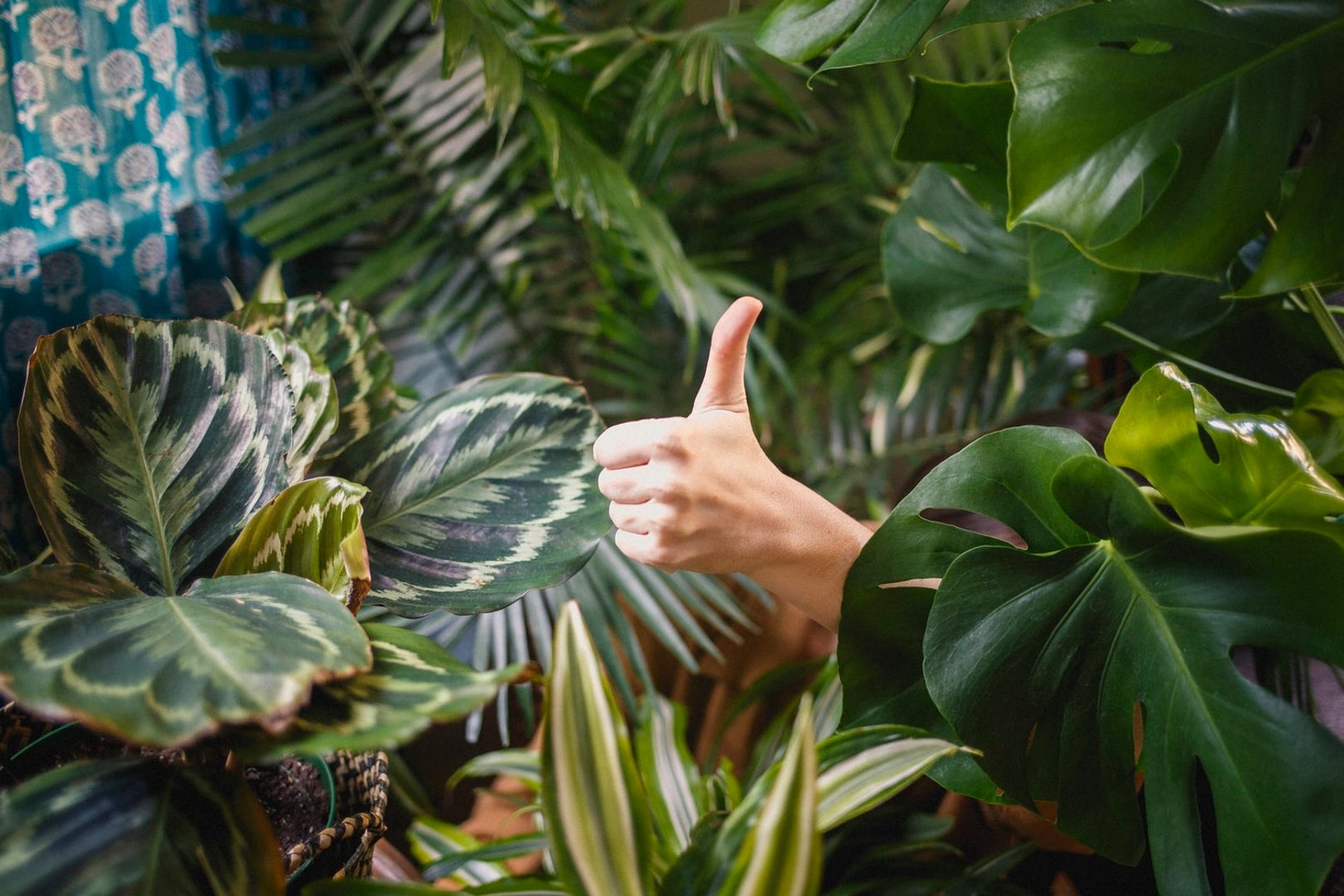 Sales
For some teams, their primary goal of offering live chat is to convert visitors to sales. If this is the case, it's really important to be measuring how effective your chat sales funnel is.
Engagement rates
If you're offering proactive chat (a pop-up invitation for customers to talk with your team), it's important to know how many visitors take you up on that invitation. You want customers to engage with your proactive chat windows because it offers them a place to have their questions resolved. In fact, 44% of consumers say having live chat available to have questions answered during a purchase is one of the most important features a business can offer.
Quick tips:
Consider where you're popping up chat. Make sure you're targeting the places along your customer journey where customers are most likely to have questions.
Jacob Firuta at LiveChat says that if you notice a proactive message is getting a very low engagement rate, it's time to optimize. "Perhaps you're firing it too early or the messaging isn't as personalized as some of your other greetings."
Leads generated
Tracking the number of customers who convert after you talk with them is key to proving the value of live chat internally. The more leads that your live chat agents convert, the better the business case for expanding chat availability across different hours and website pages.
Quick tips:
Make this metric easier to track by labeling conversations that lead to a sale. Then, you can simply report on conversations that are tagged. You can also use an integration with your CRM or e-commerce platform to connect chat conversations with purchases.
Identify the common questions customers have just before they purchase - can you answer those questions for prospects on the website before they need to talk to a human?
Grow your business with live chat
Measuring your live chat success is important to know what's going well, and what can be improved. By keeping your finger on the pulse of the speed, quality and sales generated by your live chat team, you'll be in a good position to grow your business with live chat.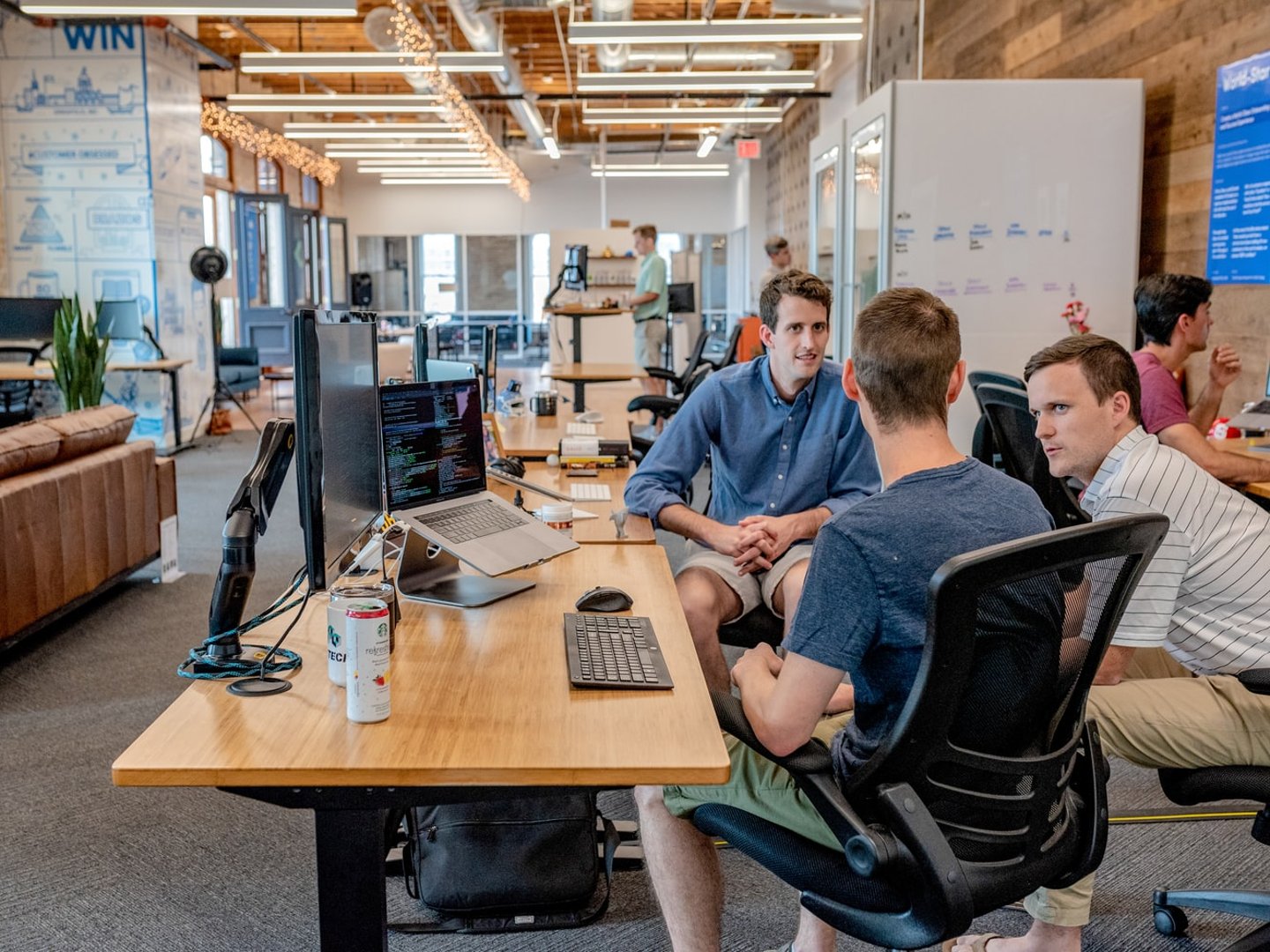 About the author:
Yaakov Karda is the co-founder of Chatra.io and a slow coffee enthusiast. When not brewing or working on the startup, he helps his wife with their art projects or explores Tel-Aviv on a bicycle. Find more from Yaakov in Chatra's series of guides on customer service and customer experience.
Related Articles