Using UpContent to enhance your content marketing dashboard
Published 2016-08-16, updated 2023-03-21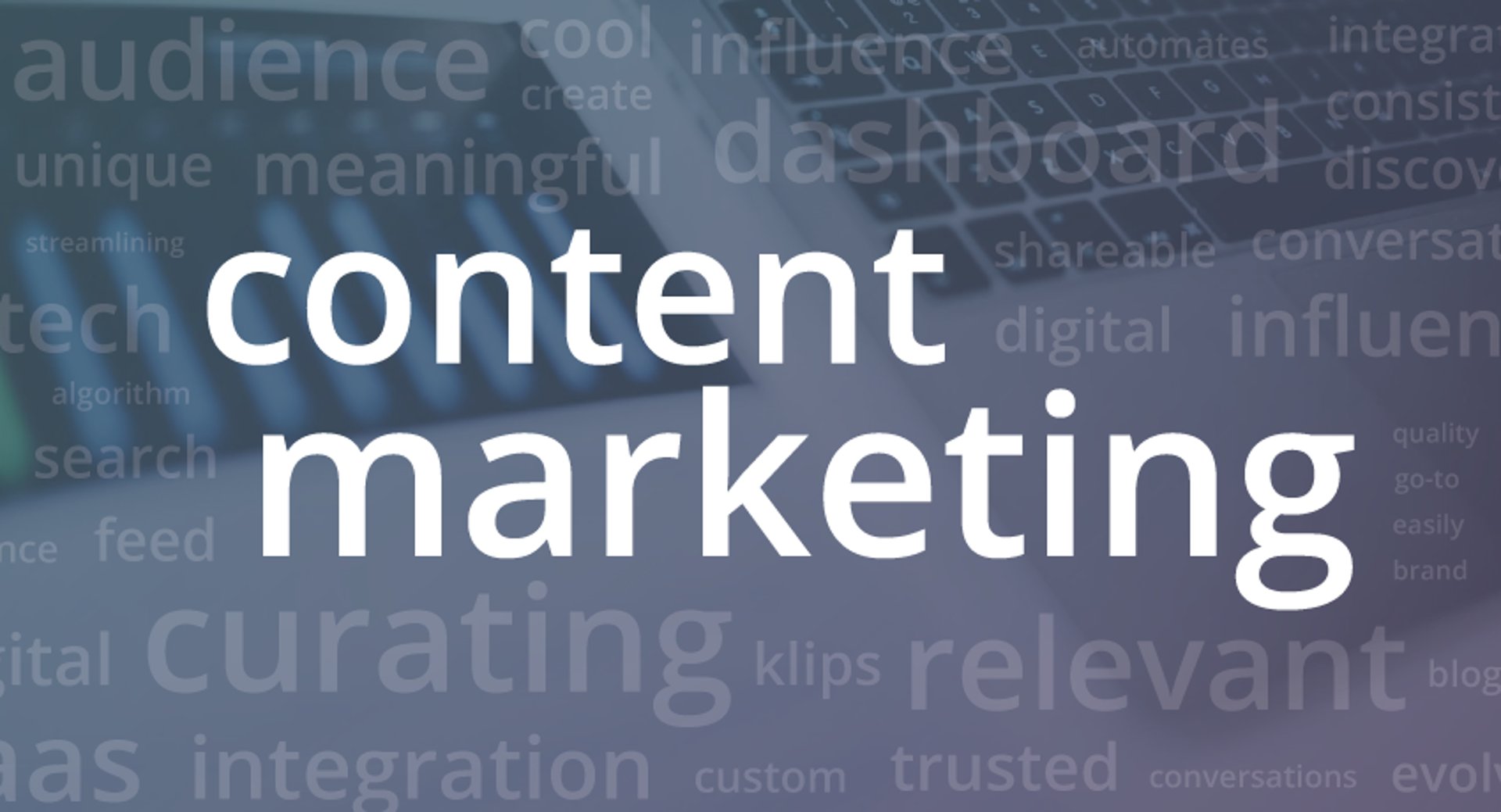 Summary - Consistent, quality content can make your social channels the go-to source for trusted, reliable information and position your brand as a thought-leader. UpContent is a content discovery tool. Not only does UpContent save you time by streamlining your content search and curation process, but their unique algorithm ensures that you're only pulling articles and blogs that rank
---
It goes without saying that content is a key part of any content marketing strategy. Consistent, quality content can make your social channels the go-to source for trusted, reliable information and position your brand as a thought-leader.
But continuously filling your content pipeline with relevant, shareable, and influential information can be time-consuming. That's where UpContent comes in.
UpContent is a content discovery tool. Not only does UpContent save you time by streamlining your content search and curation process, but their unique algorithm (developed with assistance from researchers at Carnegie Mellon University) ensures that you're only pulling articles and blogs that rank high for social influence and relevance. From there, the tool allows you to easily share the content with your audience, and spark meaningful conversations.
Now, here's the really cool thing about our new integration with UpContent: they have provided Klipfolio users with 2 Bonus Klips, meaning you don't even need an UpContent account to try them out!
These Klips show the latest content that is shareable, recent, influential, and relevant for two topics:
Digital Marketing Tech - You don't want to be the last marketer to adopt a new app that improves and automates daily marketing tasks. Gain a competitive edge by keeping up with the latest and greatest in marketing tech.
SaaS Marketing - Another rapidly-evolving area, content about SaaS marketing can help you identify new opportunities for your business.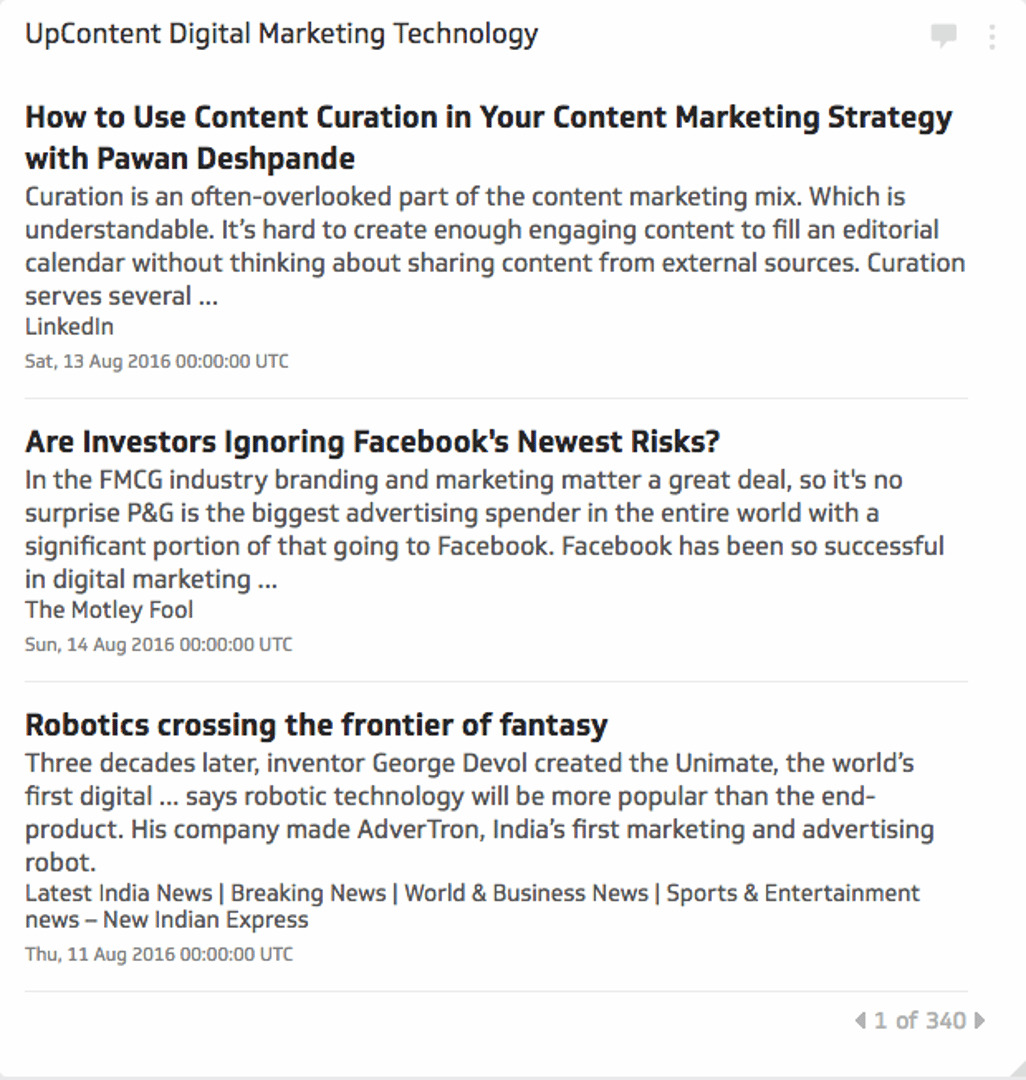 Digital Marketing Technology
Add this Klip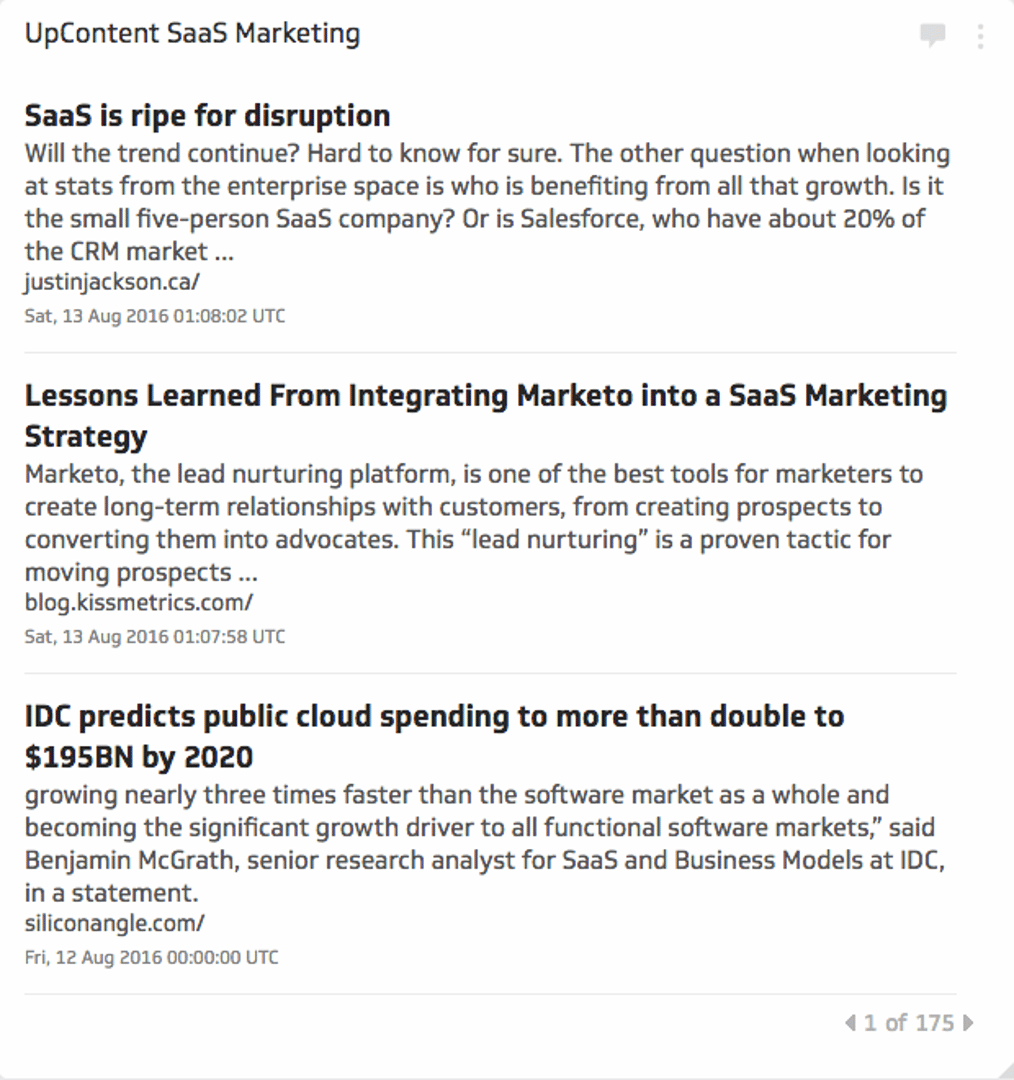 SaaS Marketing
Add this Klip
In addition to these two Bonus Klips, you can create your own content feed for any search query you can think of (yes, even "Internet's greatest cat videos"). To create your own custom feed,
Create an UpContent account (they have a free version!)
Set up your topic


Copy the link for the RSS feed (click the link icon next to your topic in the left side-bar)


Paste in the RSS feed link


Voila!
Are you currently curating content? How are you discovering content that's meaningful and relevant to your audience? Let us know in the comments below!
Related Articles