Collaborate and share
with your team
Being data-driven is a team play. Share metrics and dashboards with your team so everyone is using the same data to make decisions.
Get Started Free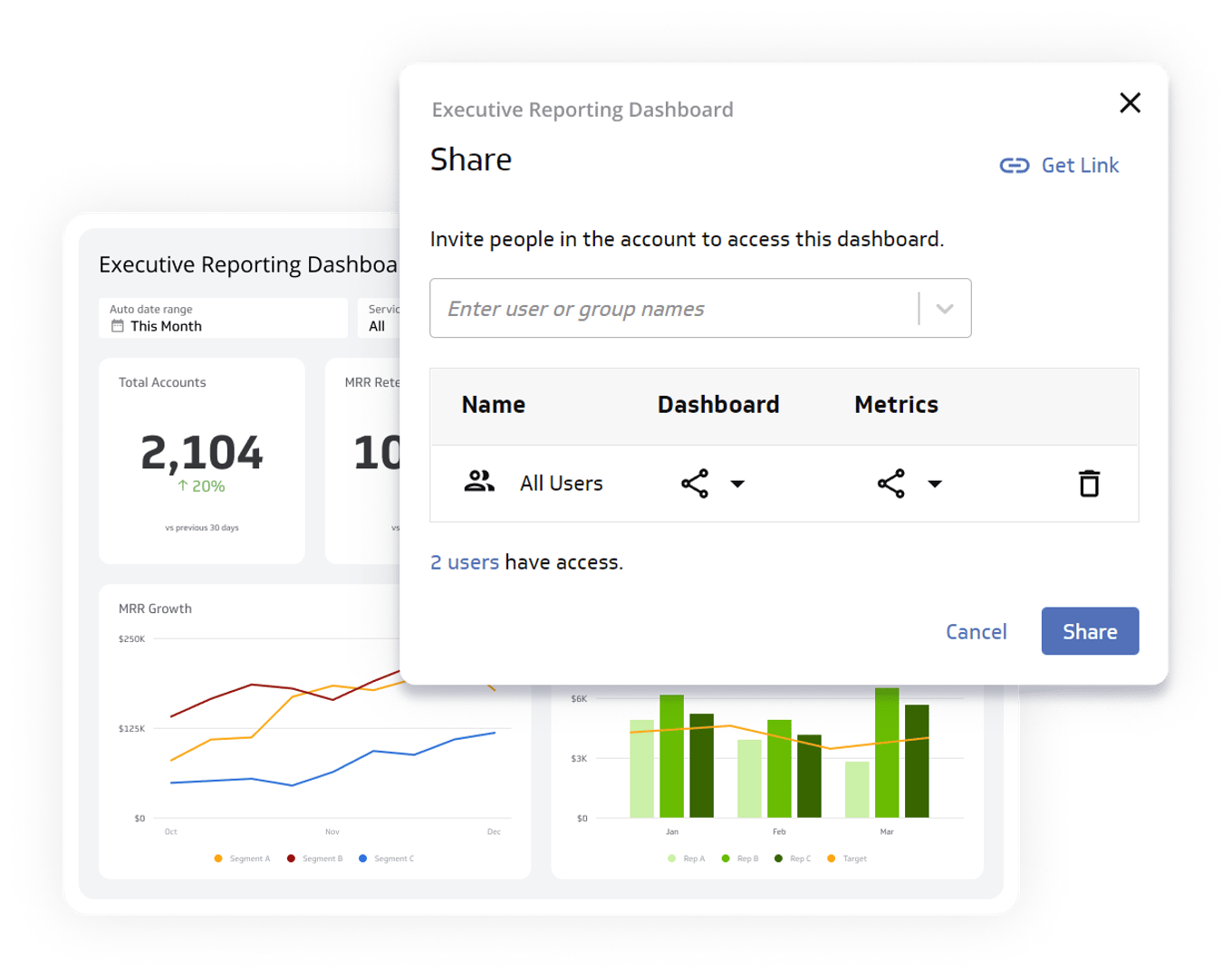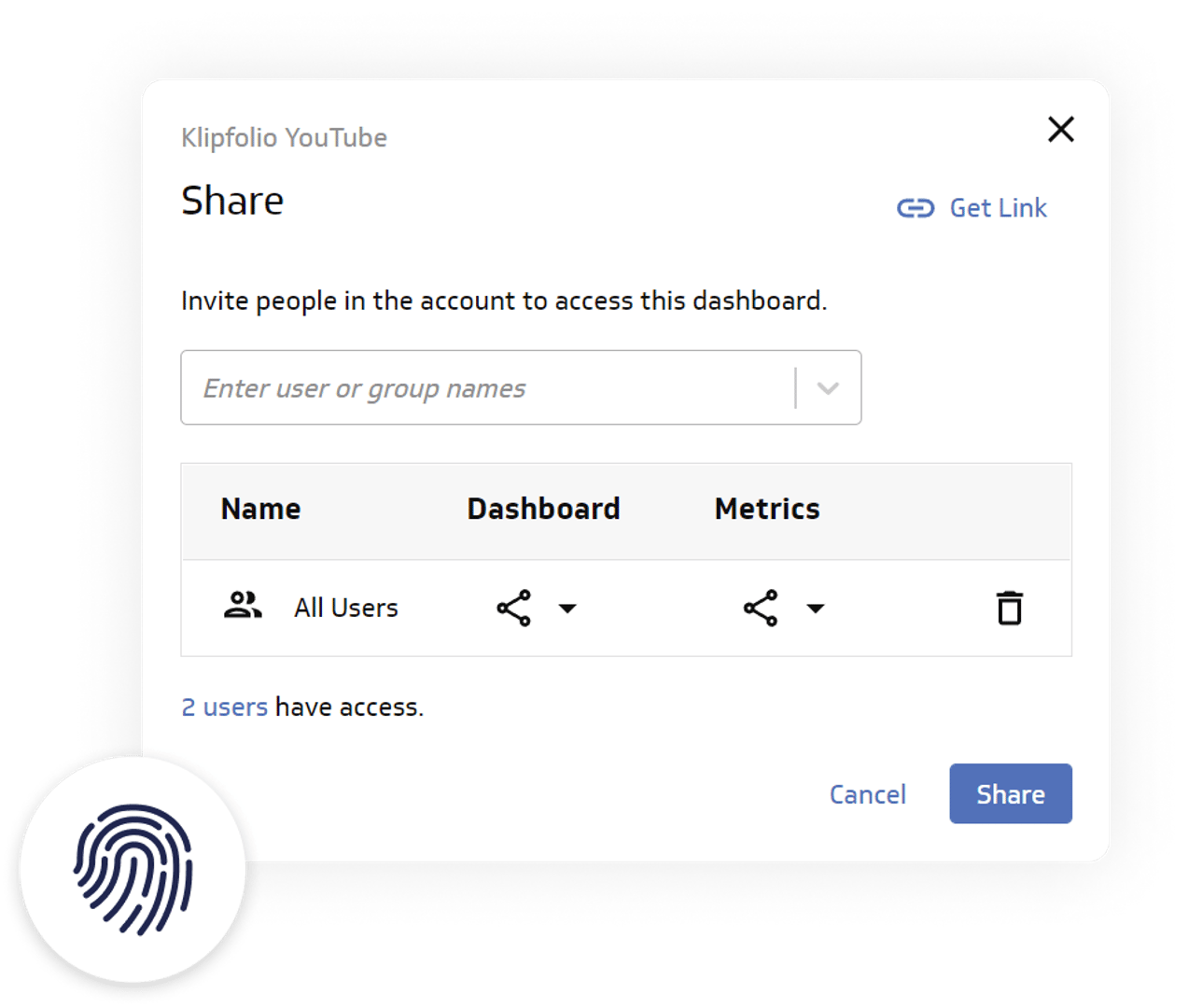 Easy and
fast sharing
Put an end to your data being stuck in silos and the manual, repetitive task of sharing spreadsheets and screengrabs. PowerMetrics makes it easy to share metrics, dashboards, and reports that automatically refresh with the latest data so you're always playing on the same team. 
Technical team members can connect your data services with PowerMetrics and build the metrics you need, empowering you and your team to explore your data, find the right visualizations and share insights. No more endless feedback loops or perpetual tasks for anyone.
Ways to share
metrics and dashboards
Published Views
Present dashboards to people inside and outside your account by sharing links to specific dashboard views. Display them on any screen – including TVs throughout the office – and keep your team on the same page.
PDF Reports
Download PDF reports of your dashboards that you can attach to email, share in Slack, or insert into a presentation deck.
Automatic Emails
Share with users in your account with an automatic email that contains the metric or dashboard name, access rights, and a link that opens the metric in Explorer or opens the dashboard.
Share settings
Configure a metric and share the specific settings with your colleagues to allow them to build the metric with you.
Grant Access
Share your metrics or dashboards with individual users, teams, or departments by creating groups, assigning roles or granting specific access rights.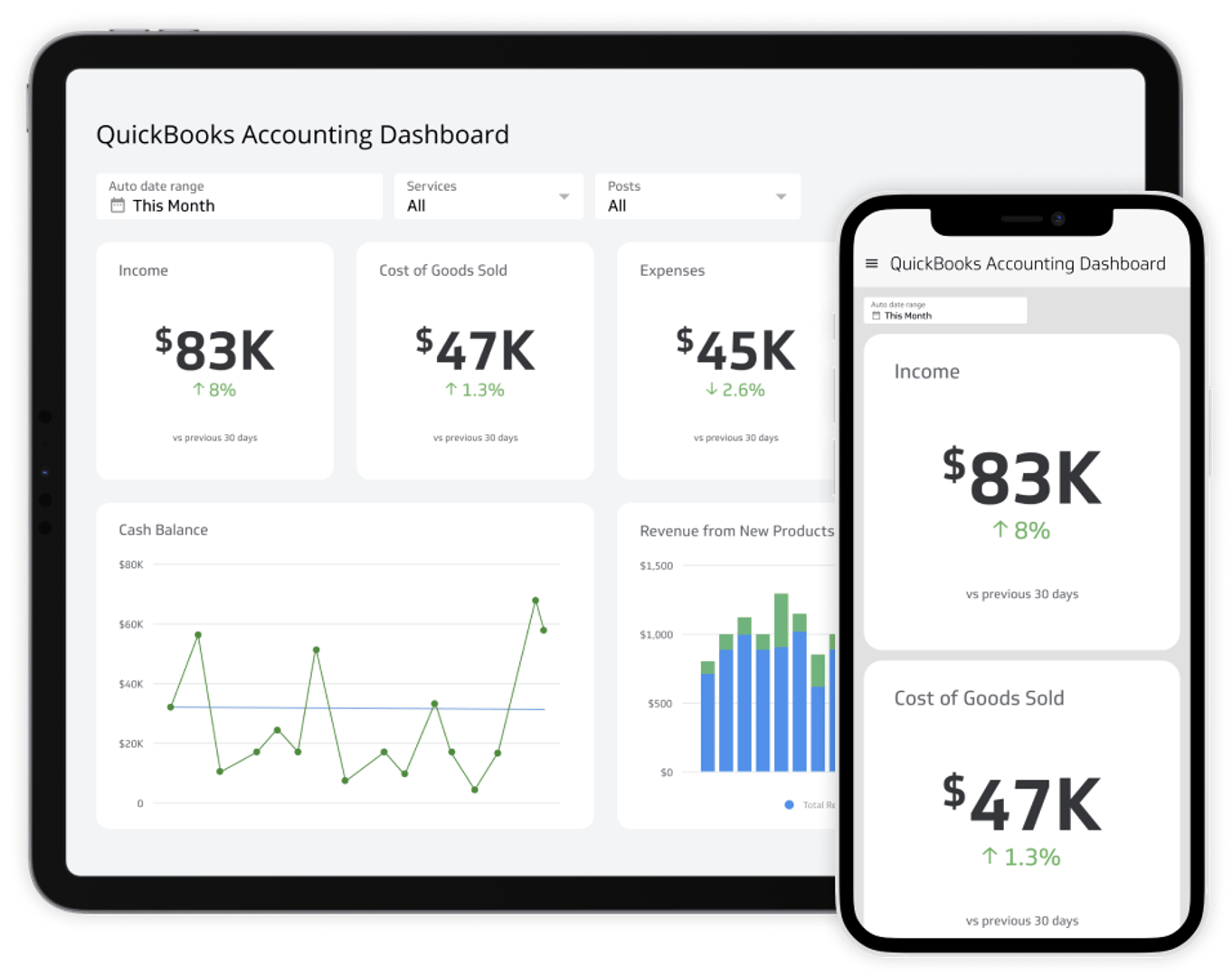 Ways to access
your metrics
There are several ways to view and edit metrics and dashboards.
Desktop: No need to download anything. Everything is in your web browser.
Mobile web browser: it's fast, responsive, and lets you view your data on the go.
Share dashboards, including all filtering functionality, with individual team members or groups within your account.
Share specific views of your dashboards inside and outside your account using a system-generated, secure published link that is either public or password protected.
Download a PDF report and share via email, messengers, or presentation decks or share your dashboard in real-time during a meeting.
Receive automatic email notifications about your progress and goal achievements with links to your metrics and dashboards.
Turn your data
into insights