10 Enterprise Software Applications Every Business Needs
Published 2019-09-27, updated 2023-07-04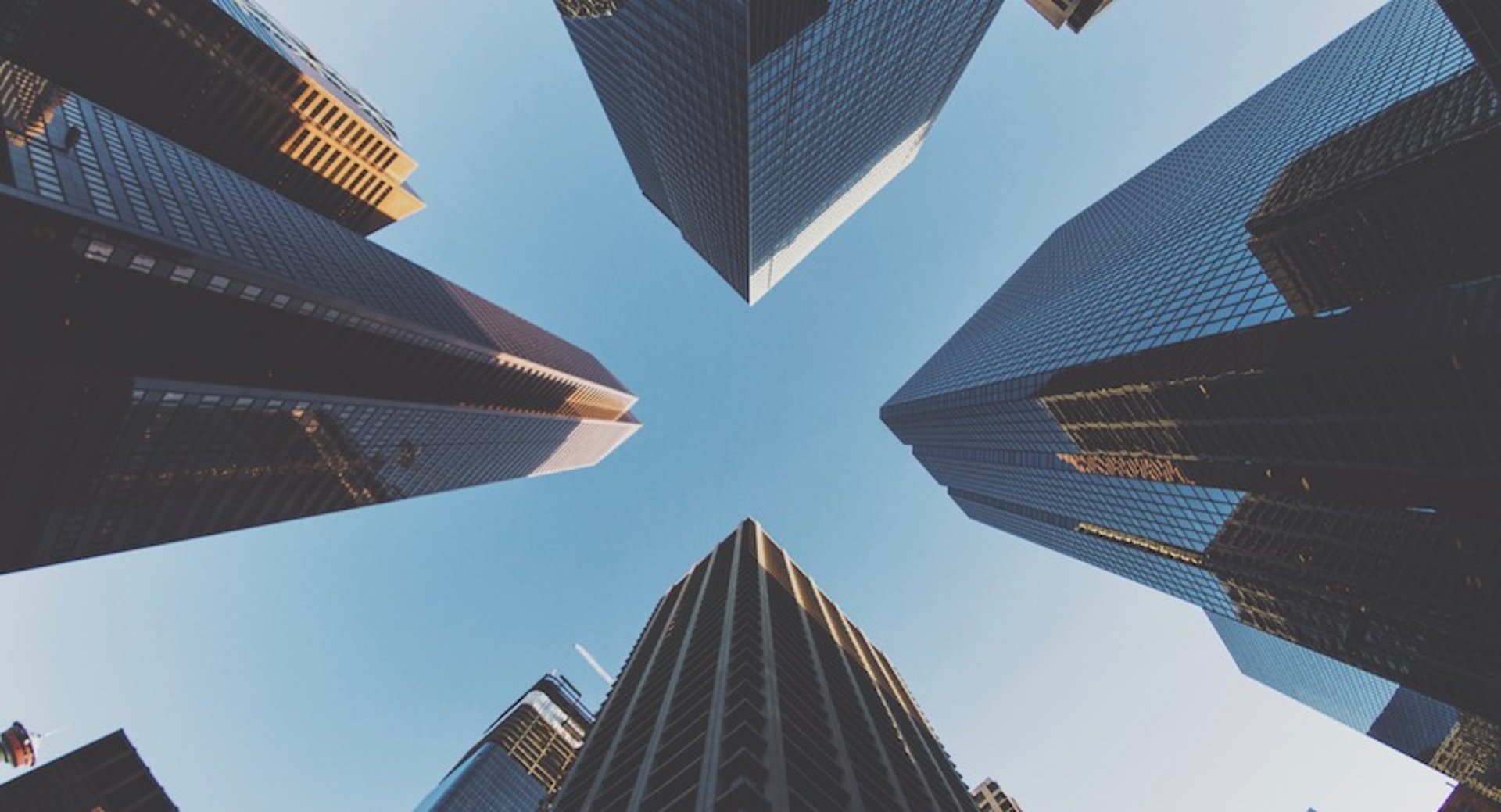 Summary - To stay competitive and successful, enterprises need to stay on top of the emerging and best platforms. Here is our list of the top 10 software applications.
---
Here at Klipfolio, we believe that practically all businesses and enterprise organizations stand to benefit from utilizing various enterprise software applications. Enterprise software applications are effective tools to better serve your business and your clients.
Here are the 10 Enterprise application software solutions that every organization needs to thrive in their industry.
Communications Software
With today's technology, we believe that interconnecting data is now more possible than ever with businesses having a multitude of enterprise software solution applications to communicate internally and externally. Our favorite enterprise applications software solutions are tried and tested, and have certainly aided many organizations to grow through communication tools and protocols! Some communications enterprise applications examples that we recommend for businesses to use are:
1) Zoom
Zoom is one of our favorite communications enterprise programs for a multitude of reasons. One of them is the application is free and people can connect all across the globe anywhere and anytime as long as they have the application downloaded and running on their smart phone, laptop, and PC. Many of the most successful businesses in the world have used Zoom for many communications purposes such as:
Meetings
Video Webinar
Conference Rooms
Phone System
Business IM Platform
When we are asked the question of what types of softwares are helpful for large businesses, among all the communication enterprise software examples available in the market today, Zoom is by far our most preferred and trusted program. We feel that its ease-of-use and popularity make it a great communications tool for any business. Other common applications include: Skype, Google Hangouts and Appear.in
2) HootSuite
Another great enterprise communication management software that we recommend is HootSuite because almost everyone is on social media these days. HootSuite allows your organization to grow by sharing content, meeting new consumers, and brand building. It acts as collaborative software that provides a ton of advantages such as:
Allowing you to schedule content in advance and analyze what content works across all social media platforms.
It is a communications enterprise application example that allows integrations with popular tools such as Google Drive, Mailchimp, and Dropbox to name a few.
Gain more lead prospects by monitoring social media conversations about your brand and boosting your posts to a wider audience.
Other common social media management platforms include: BuzzSumo and Buffer
Customer Service Software
"Klipfolio is an extraordinary tool, not only to bring hidden client information into the spotlight, but also to give us the power to make immediate data-driven decisions where action is necessary." – Rodrigo Rojas, Founder and CEO, TimeHunter
Providing service and support to your valued customers is a difficult activity these days because of the amount of available channels that they use to ask questions, make requests, and report issues. Managing your clients is one of our strong suits here at Klipfolio and, to ensure that your business is able to manage all its customer service duties efficiently, you need to consider using various customer service enterprise software applications such as:
3) Intercom
As almost all products and services have moved online, customer reach is now more possible than ever. The only drawback to having products and services online is that it is extremely challenging to maintain customer loyalty, a challenge which Intercom solves by facilitating the best customer service through:
Instant Chat Windows that allow customer service representatives to help online visitors in real-time.
Keeping track of your consumers' journey, which is all of the activity they initiated on your website.
Creating consumer profiles where you can filter and segment to see which are potential return consumers and which are not.
Another common conversational chat platforms is: Drift
4) MailChimp
Another enterprise level customer service software we highly favor is MailChimp for a large number of reasons. Mainly, it is a free platform for growing businesses to send emails, invitations, and reminders to all consumers. MailChimp also allows effective digital marketing campaigns that:
Customize email campaigns to identify which work for a target demographic and which do not.
Stores a running list of all the people that have subscribed to your business.
Keeps track of all activity in the form of statistics and analyzable data.
Allows integration with very popular applications that include: Google Drive, DropBox, Wix, Bluehost.
Other common email platforms include: Sendinblue and ActiveCampaign
Sales & Marketing Software
With most business organizations, efficiency and profitability are the main goals when it comes to their sales and marketing initiatives. This is why when we are asked which examples of enterprise applications are best suited for sales and marketing, we have no hesitations turning to these 2 enterprise software systems:
5) Salesforce CRM
In a digital age, enterprise software definition consists of the ability to integrate marketing and sales initiatives into one platform where organizations can easily manage their activities. Salesforce CRM is of those enterprise level applications that is extremely beneficial for sales and marketing as it makes easy-to-use cloud based applications that help businesses stay connected to their consumers. It provides a multitude of features such as:
Enabling businesses to close deals with its Sales Cloud platform.
Providing world class customer service with its Service Cloud Platform.
Creating personalized customer journeys and multi-channel marketing campaigns that work to capture and target potential leads into repeat clients.
6) Marketo
One of the best enterprise application examples for brands who wish to grow through the art of storytelling is Marketo, which is a software platform that empowers brands to create lasting relationships with consumers. When it comes to enterprise application vs business application, Marketo is a best of both worlds solution that is designed to generate leads, build relationships that transform them into customers, and grow the relationships. This business analysis and marketing application is truly one of the most popular in the market today as it provides numerous features that ensure profitability such as:
Email Campaigns
Social Media Campaigns
Landing Pages
CRM
Lead Management
Analytics
Other sales and marketing automation platforms that empower customer communication workflows to check out include: Salesforce Pardot, HubSpot CRM and Oracle Eloqua.
7) Yesware
Another sales-oriented application that is on our list of favorite enterprise applications is Yesware, which is an efficient emailing tool designed for salespeople to close faster, earn more money, and gain more insight into their prospecting initiatives. With its advanced email tracking features, the program allows salespeople to track who opens the emails they send and in what location they were opened. It also provides multiple features that help improve emailing efforts such as:
Tracking leads who have forwarded specific emails and who they forwarded to.
Enabling customized email templates to help say the right thing at the right time to the right person.
Creating effective prospecting messages, pipeline emails, and technical support answers that improve customer service dramatically.
8) Google Analytics
Here at Klipfolio, we have utilized Google Analytics as a mission critical application time and time again and, additionally, we've published a blog about how to work with its data in our platform. With this application, your business' sales and marketing efforts will improve substantially with features such as:
Performance reports
Outlines of business management
Website analysis
Goals setting
Sales and Marketing campaign analytics tracking
Other web analytics platforms to check out include: Adobe Analytics, HotJar, Crazy Egg and FullStory.
Bonus: After you get your web analytics under your belt, try out some A/B testing platforms to help maximize your web conversion rates using tools such as: VWO or AB Tasty.
Human Resource Software
Managing employees in a business is certainly not an easy task and organizations all over the world are still trying to figure out how to properly maintain a workforce that is both productive and happy. When we receive inquiries in the field of human resource about what types of enterprise applications we find work best, we quickly turn to two applications:
9) BambooHR
In a marketplace flooded with Human Resource solutions, BambooHR stands out because it offers features that help you manage almost all aspects of human resources. These include tracking candidates for open positions, employee onboarding, and payroll management. Utilizing this enterprise resource planning solution in your business results in many benefits including:
A platform to automate many of your human resource processes.
A sleek and easy-to-use interface.
An onboarding process that will boost confidence in new and existing employees.
10) Gusto HR
Tons of businesses know how challenging and difficult it is to run payroll for employees. Filling out paperwork, managing multiple systems, and number crunching can all become extremely tedious for your HR department. To those looking to optimize their payroll efforts, we recommend the use of Gusto HR. Gusto HR is an ideal HR software solution that works to optimize your company's payroll, benefits, and HR initiatives by:
Automating taxes, deductions, time away for employees.
Integrating systems where employees are automatically paid after a few clicks.
Enabling employees to manage their personal information automatically with an easy-to-use interface.
At Klipfolio, we create business dashboard applications that run in the cloud, making us the perfect solution for enterprises, SMBs, and SaaS companies alike. When you use our services, you can continuously monitor the performance of your business. You can even analyze performance with 500 data sources that are currently integrated in Klipfolio's dashboards to give you a holistic view of your business, which can be an invaluable asset when making important business decisions that will take your company into the next century. Hear how leaders from companies of all-sizes use data and analytics tools to measure their success on the Metric Stack podcast.
Related Articles