4 AskNicely metrics for your customer satisfaction dashboard
Published 2016-04-06, updated 2023-11-08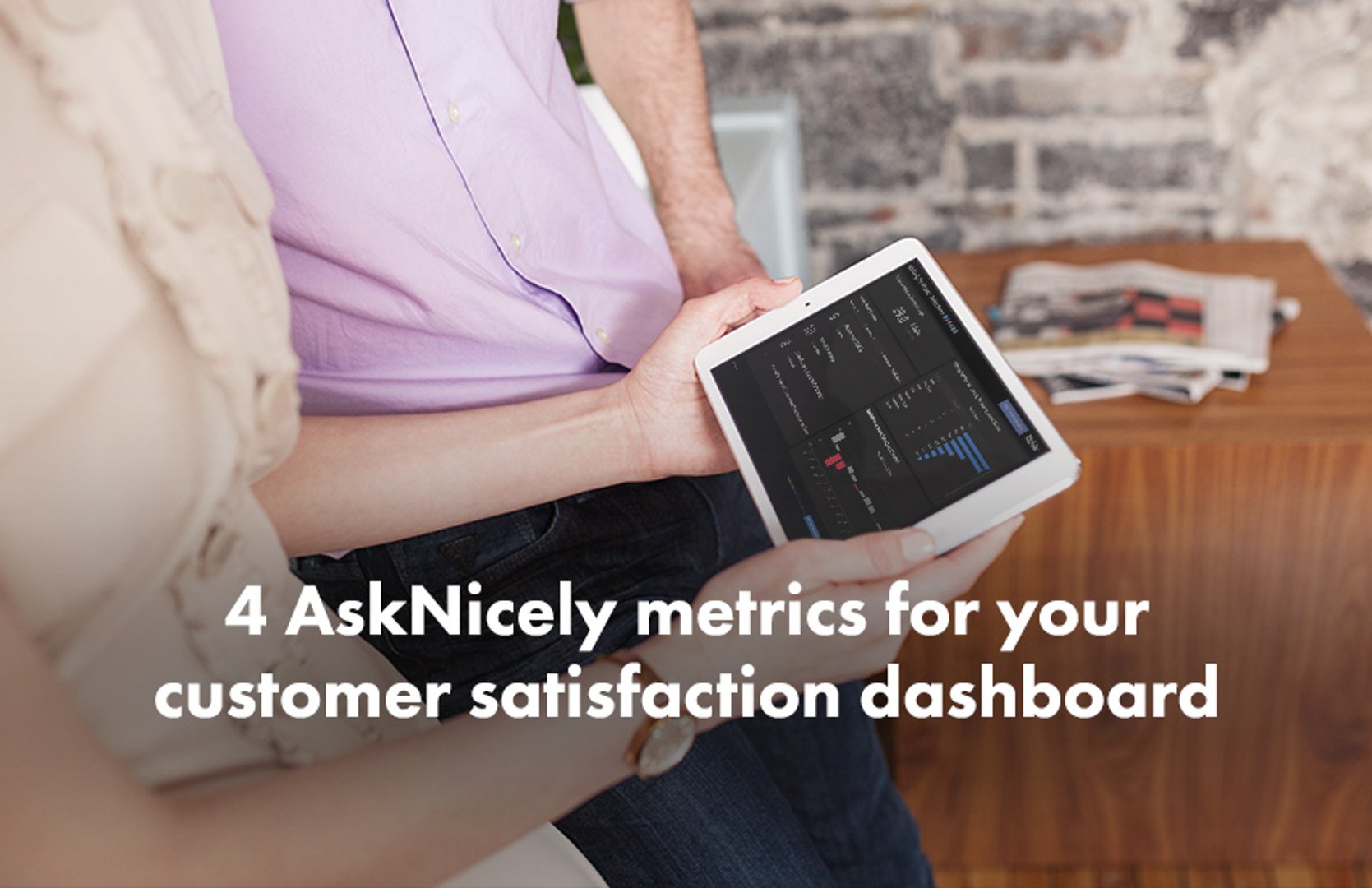 Summary - How likely are your customers to recommend your brand or product to a friend or colleague? The answer to this question is measured using a metric called Net Promoter Score, and it's an essential measure of customer satisfaction and loyalty. The challenge for many businesses is a) getting customers to respond to surveys (which often have multiple questions), and b) measuring
---
How likely are your customers to recommend your brand or product to a friend or colleague? The answer to this question is measured using a metric called Net Promoter Score, and it's an essential measure of customer satisfaction and loyalty. It should come as no surprise that leading brands invest heavily in measuring and improving their NPS through regular customer surveys.
The challenge for many businesses is a) getting customers to respond to surveys (which often have multiple questions), and b) measuring those results on a recurring basis. Thankfully, AskNicely solves both of these problems. What is AskNicely? It's an app that allows businesses to automatically and continuously report on NPS. AskNicely does this by allowing you to send simple emails that ask your customers one question that they can answer with a single click.
The email survey is inviting and easy for customers to use. Check out this example we created with AskNicely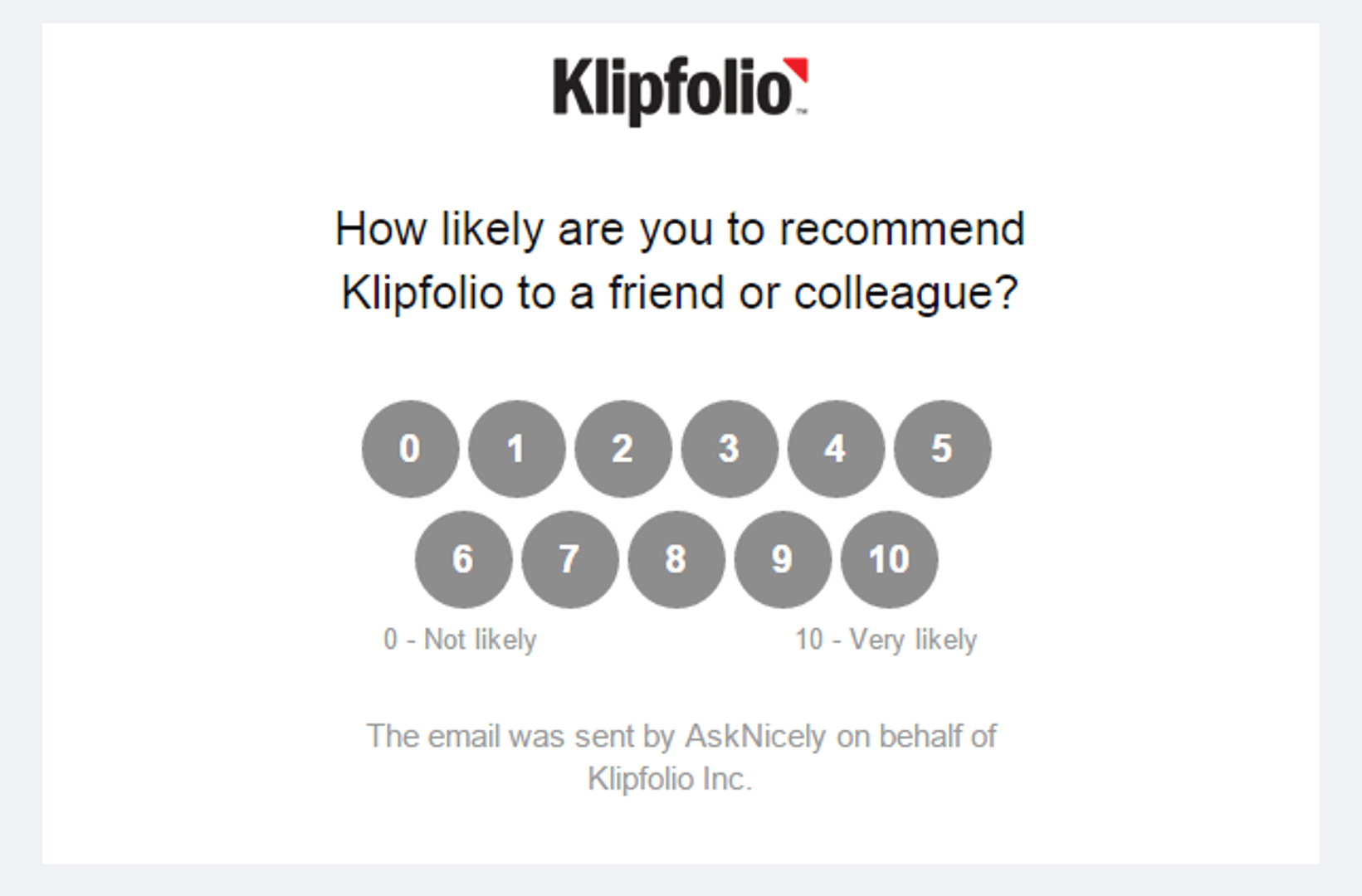 Creating a customer satisfaction dashboard with AskNicely
AskNicely makes collecting data for NPS really simple. With the Klipfolio-AskNicely integration, you can continuously measure, monitor, and improve NPS. Here's an example of a customer satisfaction dashboard you can create to monitor NPS.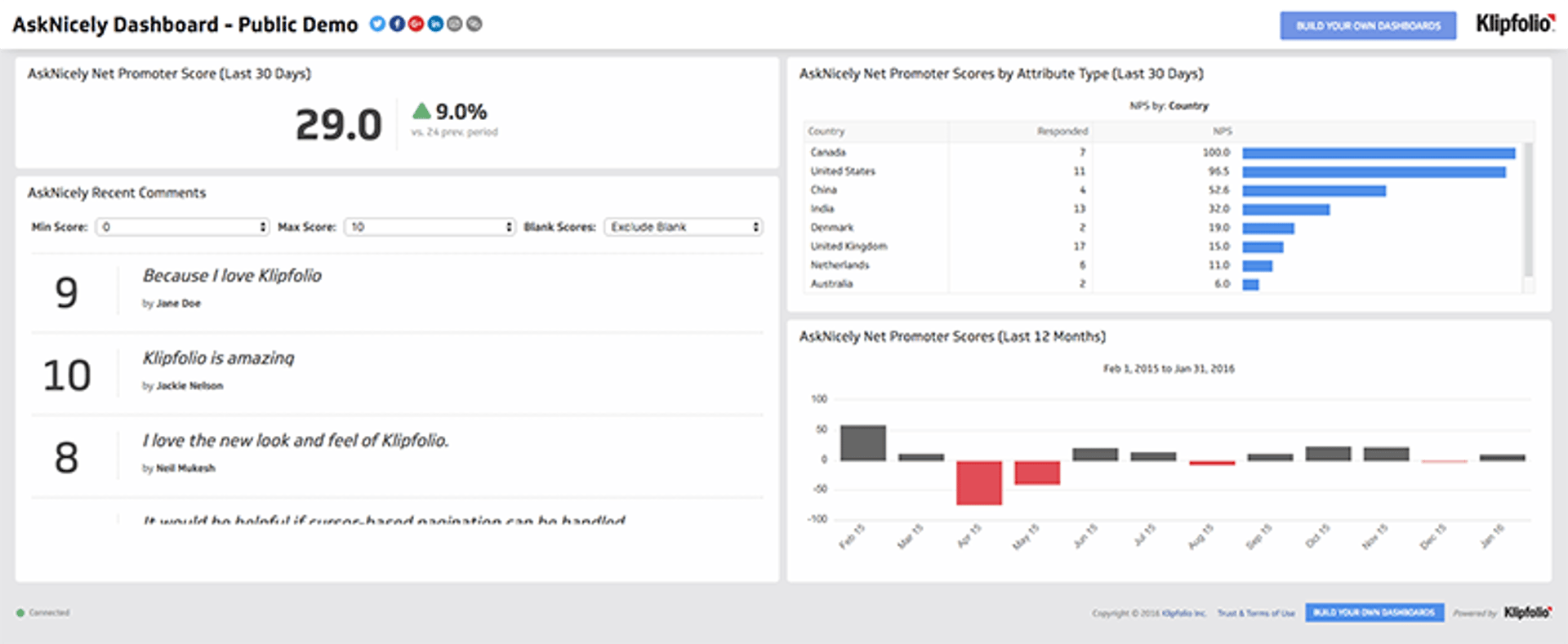 4 AskNicely metrics to add to your customer satisfaction dashboard
One of the benefits of the AskNicely-Klipfolio integration is that it allows you to track and compare NPS data with metrics like customer referral rate, churn, and expansions. The possibilities for combining AskNicely data with metrics from services like Salesforce and Marketo are endless. However, one of the benefits of the AskNicely integration is that you can get started quickly using pre-built Klips. Check out these 4 AskNicely metrics you can add to your dashboard today.
Net Promoter Scores by Attribute Type (Last n Days)
Discover your Net Promoter Score for an attribute of your choice. For example, if you choose country, you'll see the NPS for each country ranked on a table.

Net Promoter Score (Last n Days)
Choose the number of days that you want to track, see your current NPS and compare to the previous period.

Net Promoter Scores (Last 12 Months)
Instantaneously compare the number of detractors and promoters of your brand over the past 12 months.

Recent Comments
Use the drop-downs on this Klip to filter your recent AskNicely comments, and see what people are saying about you.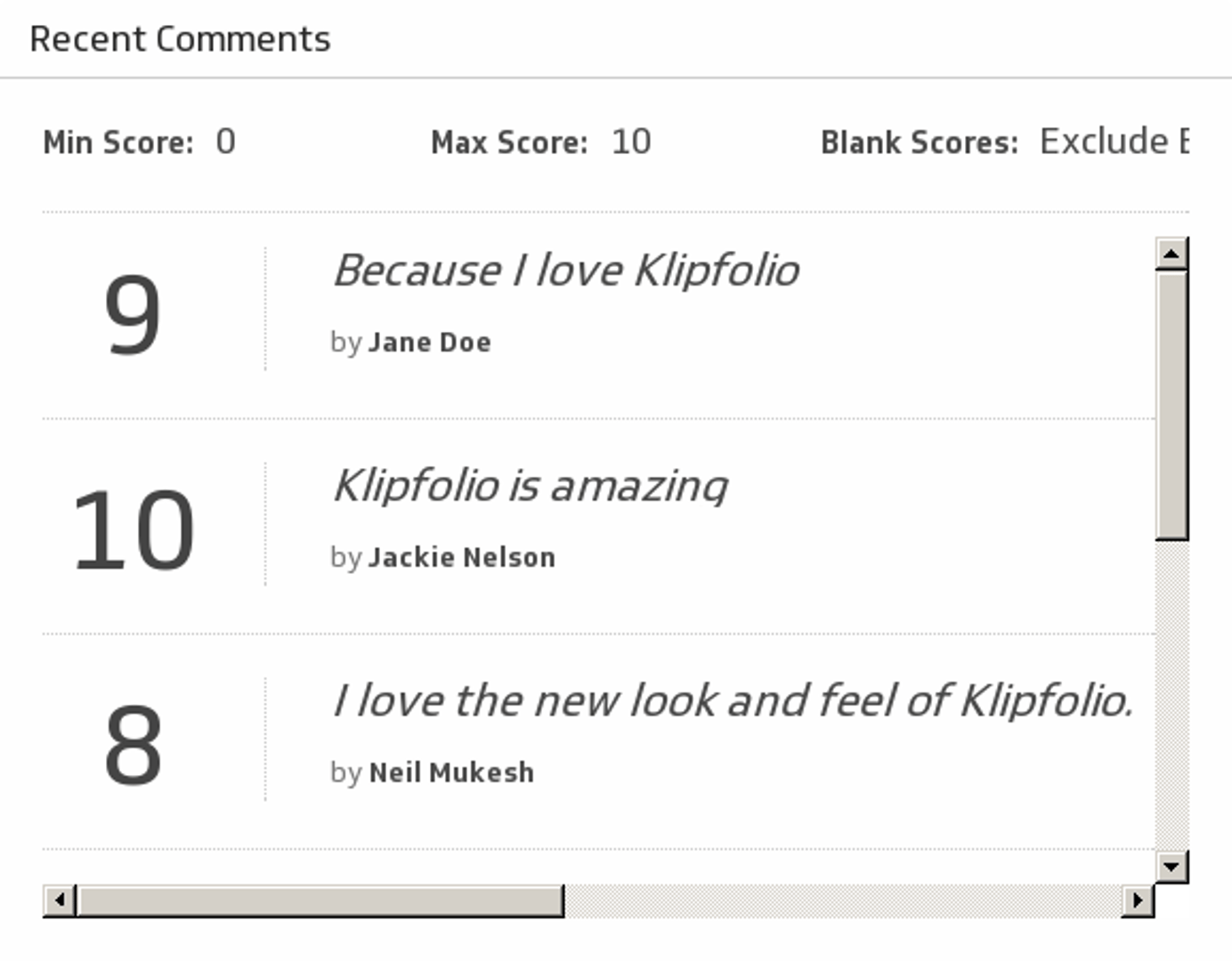 Here's a demo video on how to connect Klipfolio to AskNicely:
Related Articles