How to get the most out of your data with the right dashboard display
Published 2016-08-23, updated 2023-04-09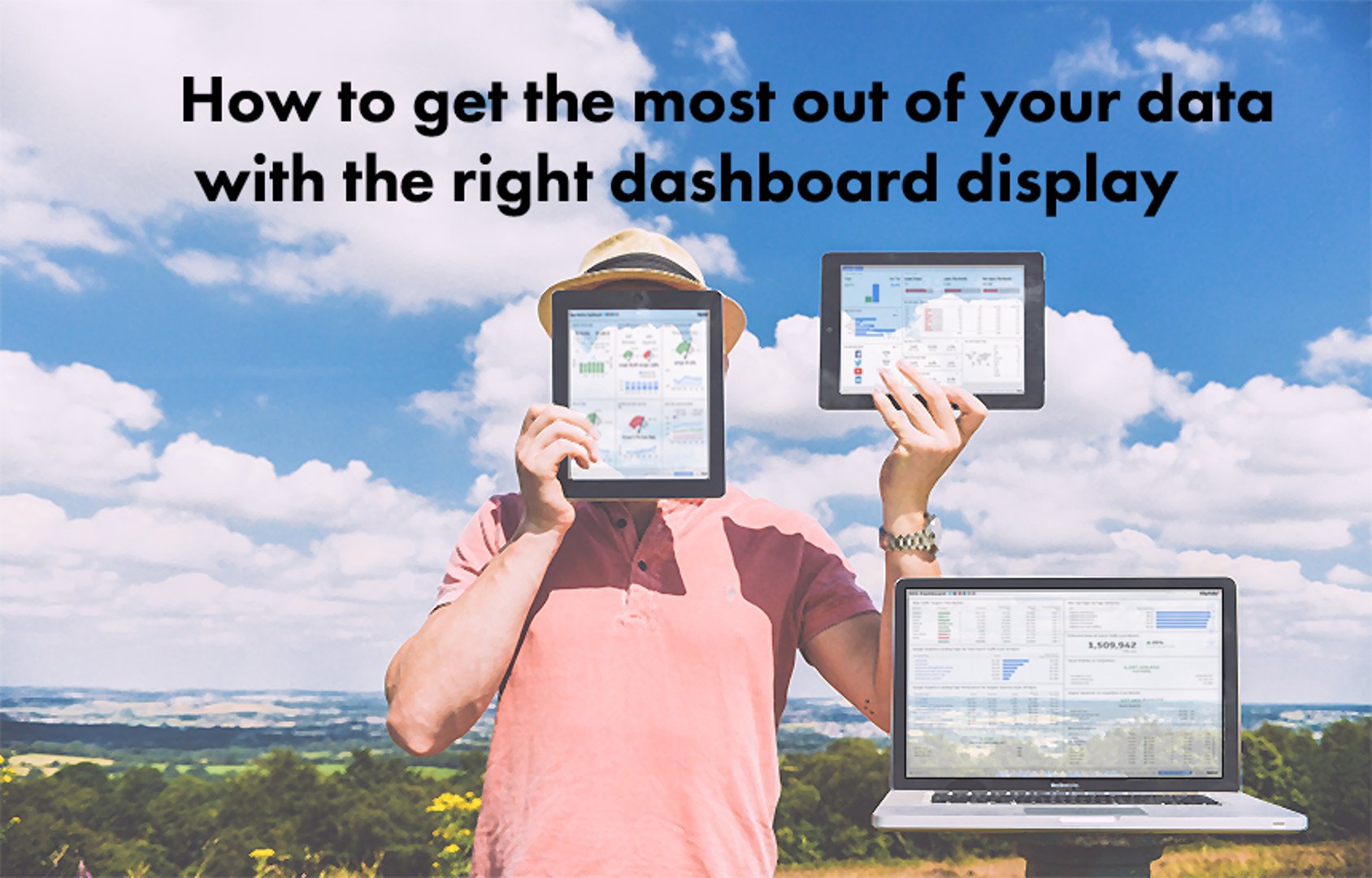 Summary - Want to get the most out of your data dashboard experience? Learn 5 new ways your team can display dashboards. Plus bonus tips to make the best display!
---
Keep your data close and your dashboards closer.
Today's workforce is fast-paced and mobile. With the rise of 'work from home' and open office spaces, companies, big and small, are increasingly faced with even greater communication challenges. Dashboards counteract this obstacle by providing a central location for your data. What does this mean exactly? Where there's a screen, there are your most important performance metrics, keeping everyone on the same page wherever they are.
Dashboard Display in the Office
Time and again, businesses of all sizes are proving that office dashboards significantly improve performance. There are a number of ways to display dashboards in an office, however, not all may be ideal for your team. Different variables, such as layout, dynamics, and nature of the business, affect how you choose to display dashboards in your office. The following are some of the ways to implement a dashboard display in your office, along with some things to consider to choose the right display for you:
TV Dashboard Display
A TV Dashboard is a monitor setup to display key business metrics in real-time. TV Dashboards have evolved over the years from office whiteboards to office monitors that continuously display a business' data. We've noticed a lot of sales teams are using TV to display their Salesforce dashboards.
There are a number of benefits to setting up a TV dashboard in your office, such as transparency on all levels of the business, metrics-driven teams that can spot opportunities and fix discrepancies, as well as the ability for managers and executives to make real-time business decisions.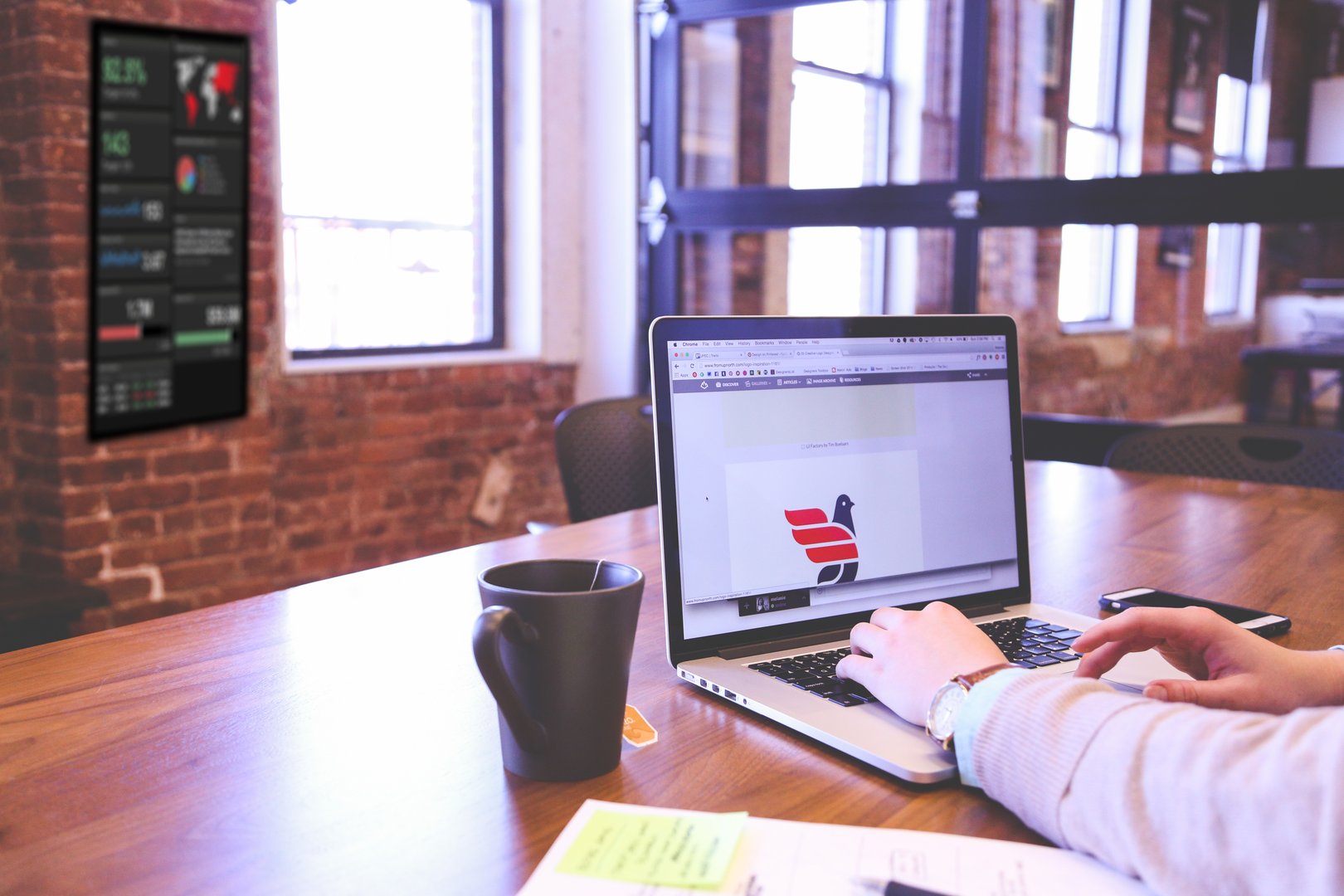 What's the best way to display a TV Dashboard?
Dashboards can be displayed on TV horizontally or vertically. Vertical TV dashboard display is ideal for longer dashboards, typically ones that have more than 5 or 6 metrics. Due to the fact that TV dashboards are meant for quick, at-a-glance information, it's best practice to limit your dashboard being horizontally displayed to a few of the most important metrics that you need to monitor multiple times a day in order to keep size large for optimal visibility.
What's the easiest way to set up a TV Dashboard?
The secret to an easy and successful TV dashboard display: go cordless! There are a number of cordless HDMI devices, including Rise Vision, Airtame, and Chromecast, that make for a clean-looking office! To choose what type of device you want to use, think about how you want to use your wallboard, and ask yourself: do you want to put it up every morning, or should it automatically display? Pick your projecting device based on what works best for the needs of your office.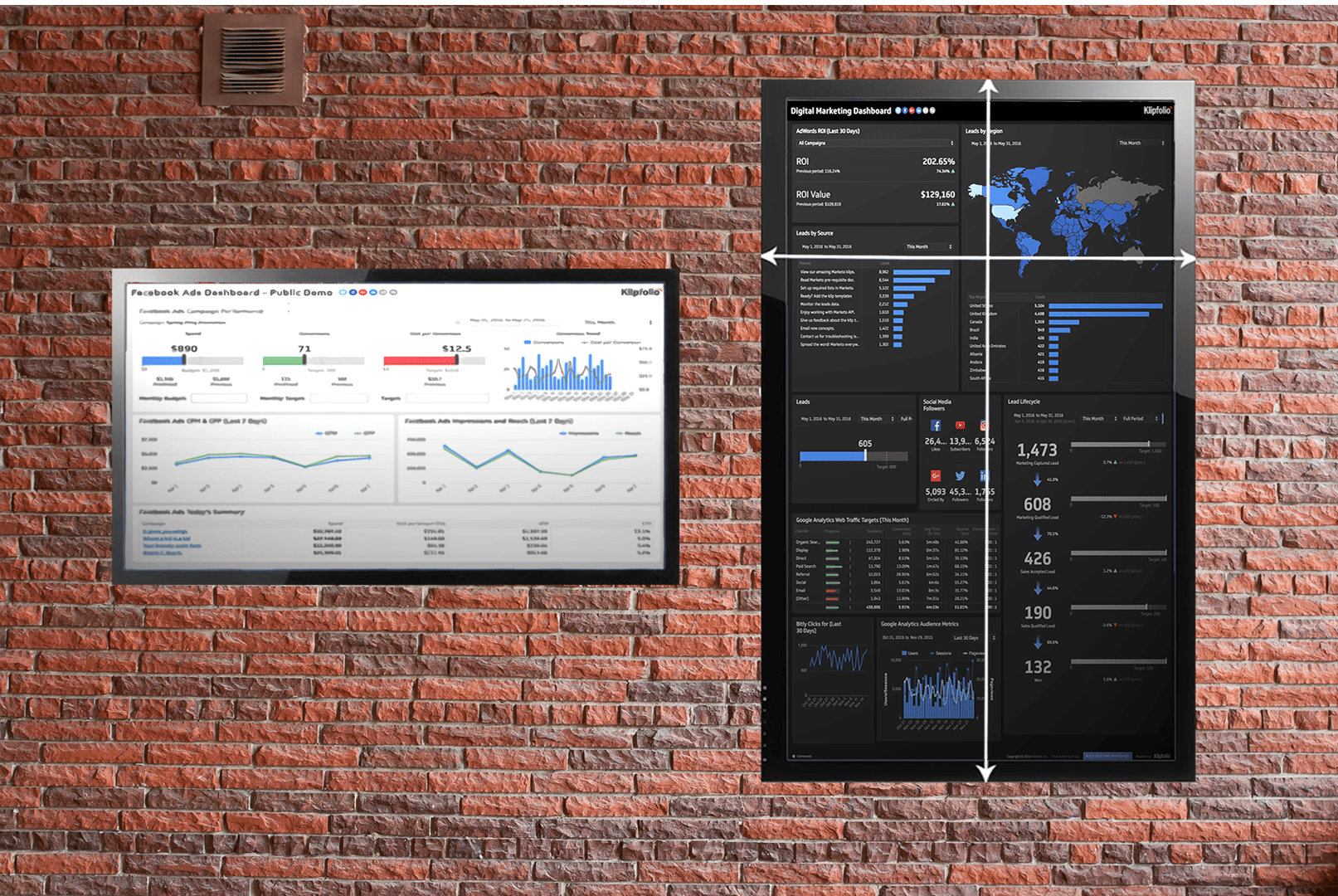 Why might a TV dashboard not work for my office?
Consider the privacy level of your business before setting up your dashboard on a TV screen. If you are relatively private about your business metrics and are a high foot traffic (i.e. client meetings and members of the public) company, TV Dashboards may not be for you.
That being said, however, TV dashboards do not have to be exclusively displayed for your team. They can be a great use case for a high foot traffic business to demonstrate success to your clients, but always be careful what information you display! In that case, always ask yourself, would it matter if my clients or competitors saw this information?
Dashboard Display using a web browser
If you're like most people today, your laptop is your right-hand man. Opening up your dashboard in a web browser is awesome because users can interact directly with the dashboard to get answers in real time.
Displaying Dashboards on Your Second Screen
I love working on a second screen. It's awesome for all kinds of multitasking, which includes monitoring. Dashboards are ultimately meant to inform important business decisions, which is why displaying a dashboard on your second screen is extremely useful to incorporate KPIs into your work without interfering. You can display your dashboard in full-screen mode or as a published link.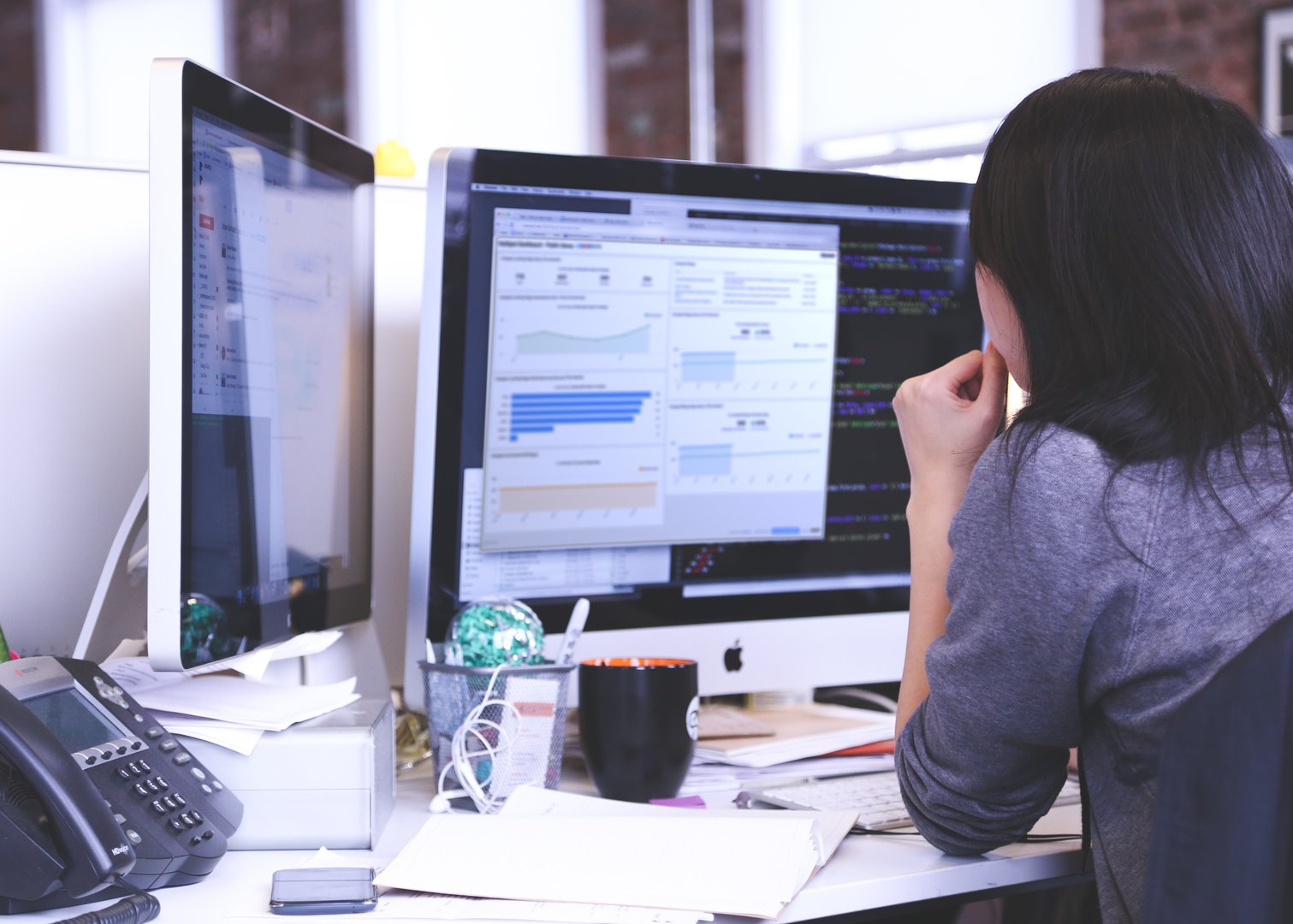 Why might a computer monitor not be the best choice for dashboard display?
One of the greatest benefits of business dashboard software is that it encourages transparency and communication, which is amplified when everyone has access to the data! Displaying a dashboard on a personal computer monitor is great if you're working from home or remotely and if your workplace is organized with cubicles or offices, but in an open work environment, displaying a dashboard that is important to everyone may not be the right fit.
However, if the dashboard displays metrics that are unique to a project or campaign that you alone are working on, then a computer dashboard display is definitely the right option for efficiency.
Displaying a Dashboard on a Mobile Device
Being a business owner is a full-time job, and as previously mentioned, working on the go has become almost a universal norm, so you always need to be in the know. This applies to the marketing expert organizing campaigns, the warehouse manager working on the floor that needs operational KPIs, and the executive who's flying from one office to another: your data must be mobile. An executive dashboard can provide the necessary accessibility and real-time insights for each role, ensuring that everyone stays informed and aligned, no matter where they are.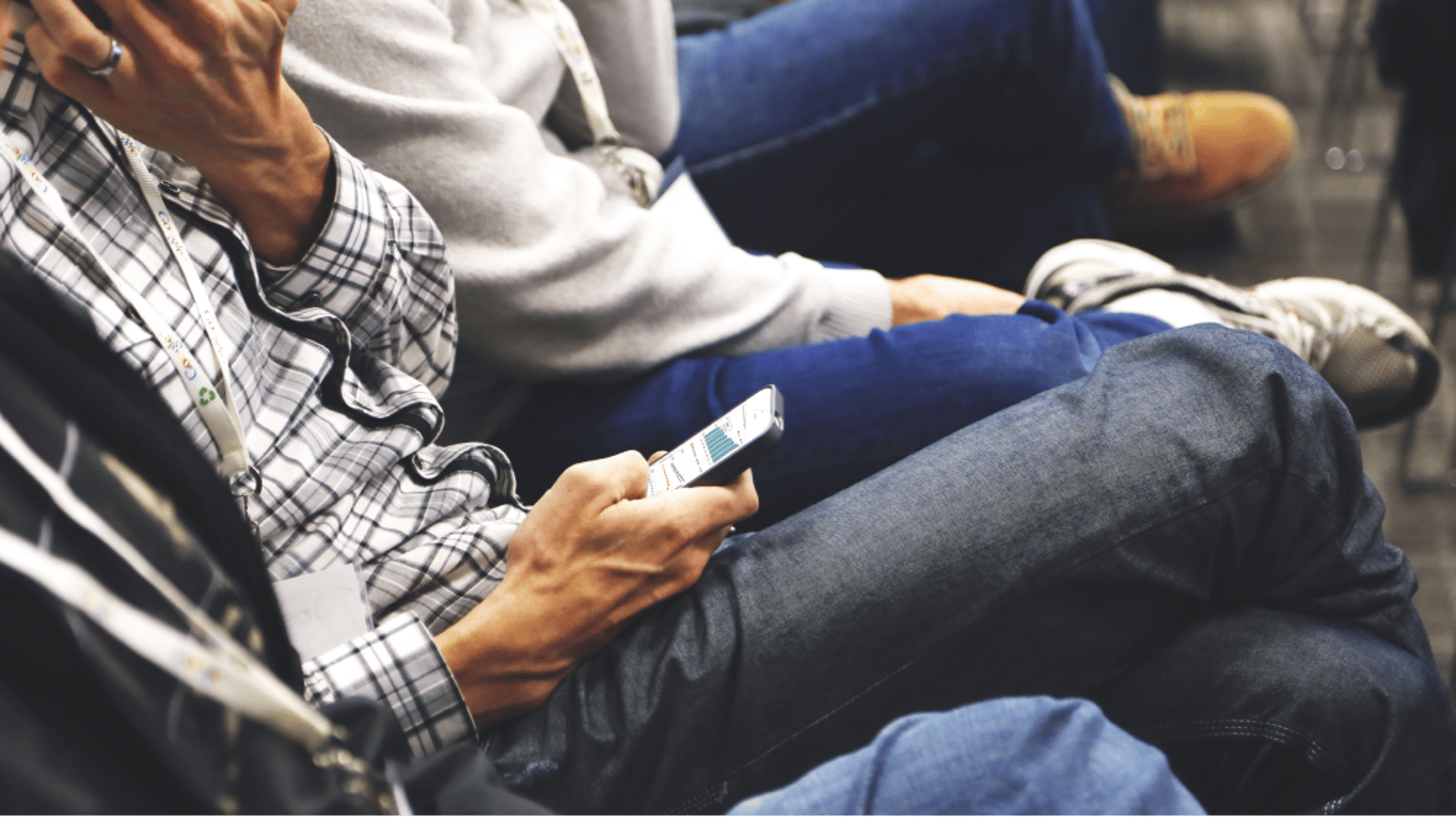 Why mobile apps are better than mobile browsers for dashboards?
Every screen is different, so your data viewing experience should be too! Have you ever tried to log into your email on mobile browsers? Clicking everywhere on the small display to type in your password or open an email? It's frustrating and difficult, but it doesn't take away from the importance of what you're looking for! Save time and energy by opening your dashboard on a mobile app built specifically for your phone or tablet screen.
Mobile dashboard apps make it quick and easy to access the metrics you want, whether you're talking with a colleague or out at a meeting. Mobile dashboard apps make it seamless to integrate data into your everyday conversations and decisions, and because they're built with this in mind, you don't have the same time-consuming and UX problems as you do with mobile browsers.
When are other dashboard displays better than mobile apps?
At your desk, a desktop dashboard display is a better choice than a mobile, except for in the case of tablets. Whereas mobile is best used for specific metrics, in most cases, tablets display a clear picture of entire dashboards. Where you need to be careful, however, is that tablets and mobile are time sensitive to touch--so if you're not directly interacting with the screen, they will close. That's not the case with desktop monitors or TV dashboards, which is why they are better than mobile apps at the office when you need quick glance information!
Alternative Dashboard Displays
One of the greatest benefits of business dashboards is how simply they make reporting! Display your dashboard as a report in a PDF document or as a KPI presentation in a slide deck or email message as an image.
Related Articles