4 data-driven retail strategies to better understand your clients
Published 2019-05-01, updated 2023-02-01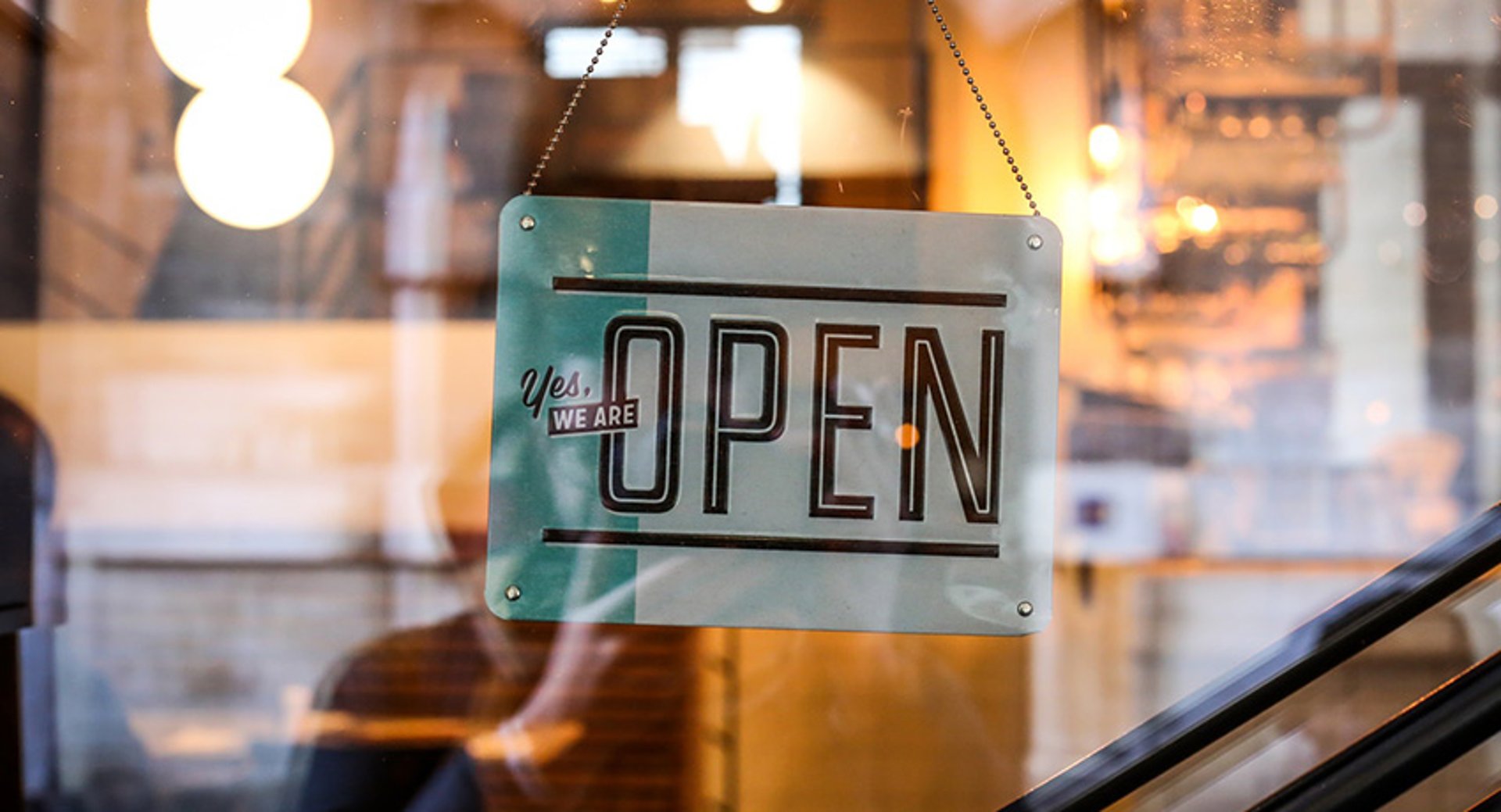 Summary - Data-driven strategies for retail and restaurants.
---
In today's world, technology and data play a huge role in the success of many businesses. Whether those are restaurants, retail shops, or larger companies, it's important to have a Data-Driven Mentality that allows you to analyze certain metrics related to your success.
When it comes to your particular business, it's important to take a step back and evaluate its needs, the services you provide, and the current process you have in place for better understanding your customers. That last point is a big one: Understanding your customers is essential to your business's progress. As you grow, so does your customer base, and it's imperative that you know what they want so you can better tailor your services.
In order to gain a better understanding of your customers, try these data-driven methods:
1. Invest in POS technology
2. Leverage a CRM database
3. Use social media
4. Ask customers directly
Learning about your customers is the essential step you need to take to push your business forward and provide exemplary services and products. Without completing this step, you leave your business in a gray area in terms of what you're providing and who you're helping.
Are you ready to jump into these data-driven techniques? Let's get started!
1. Invest in POS technology
Much of your data intake will depend on the type of POS (or, point-of-sale) software you're using. Because of this, with the right technology, you can learn a lot about your customers.
In particular, iPad POS systems offer more functionality than legacy systems.
The difference? Legacy POS systems are based around a central piece of hardware and have to be installed by a specialist, while iPad POS systems are configured from a tablet and save all of the data in the cloud. iPad POS systems also have more functionality than a legacy POS system.
By leveraging a robust iPad POS system, you can more easily:
Learn customer preferences. Learn what your customers prefer to buy and track customer payment history. For instance, in a coffee shop, you can see what customers have ordered in the past and use this information to personalize the process of ringing them up, making it smooth and quick. Due to a more personalized experience, customers will be more likely to return in the future.
Encourage loyalty. Similar to the above point, Lavu's bar POS system offers a loyalty program, which can attract customers and encourage repeat business. In addition, by keeping track of customers' names and information, staff can greet customers who come in by name, which is a huge personalization bonus.
Identify trends. Track your inventory and see what items are most popular and running low. For instance, in a restaurant, if a certain ingredient or product runs out quicker than others, you'll know it's an in-demand item.
Adjust your inventory. Based on the trends you identify, you can adjust your purchase orders and stock up on what you need most, keeping you on top of your inventory. Keep your customers happy by always having what they want!
Data is important for restaurants and other shops, so use your POS software to track the above metrics and get to know more about what your customers prefer. Doing this will ensure their satisfaction and encourage repeat patronage.
2. Leverage a CRM database
Part of knowing your customers means recording key data about your interactions with them to learn more about what they respond well to. The best way to do this is with a CRM database. A CRM database, or customer relationship management database, tracks customer information and allows you to organize this data however you need it.
Use POS software that can integrate with a customer management system, and you'll be on your way to gaining insight into your customers. For example, an efficient restaurant CRM database will allow you to:
Keep your customer data organized. If a customer signs up for a loyalty program with your restaurant, you can track their name and contact information, such as their email address and phone number.
Market to customers. Similar to how your POS functions, you can identify a customer's purchasing trends and history with your restaurant, and market to them specifically. The more relevant content they receive on behalf of your venue, the likelier they are to patronize it.
Connect with customers. If you have useful information about a customer, such as their birthday, you can send them a promotion for a free food item to redeem when that date comes around.
Using a CRM is a great way to learn more about your customers, as you can keep your data organized and at the forefront of your customer relationships. Reference it easily and use it to your advantage!
3. Use social media
When we think of social media, we might not typically think "data-driven." But social media is very data-driven, and there are tons of metrics you can track on Twitter, Facebook, and other online platforms.
With social media, you can track the impressions (views) and engagements (likes, shares, etc.) you receive when your business posts content on social media. This demonstrates how many customers are interested in your business and is a great starting point—but there's more to it than that.
With social media, you are offered a direct line between you and your customers. By leveraging these platforms, you can:
Get real-time feedback. Look at the reviews on your business's Facebook page, and see if anyone is tweeting at you on Twitter. Monitor comments and reviews to see what people are saying about your business.
Resolve issues. If you receive negative or constructive feedback from a customer on social media, it's time to try and resolve the issue. First, reach out directly to the customer to apologize for their experience, then ensure you understand the situation, and finally resolve it in whatever way seems appropriate. You won't win them all, but you can make the attempt to address each issue individually.
When you leverage social media as a way to learn about your customers, there's a lot of data insights you can take advantage of. See how many people are engaging with your profile pages and the content you post, and use that as a guide to learn what people want from your business.
From there, you can effectively reach out and adjust your business practices accordingly.
4. Ask customers directly
Just as it can be challenging to keep regular customers coming back, it's also difficult to new customers. For that reason, it's important to focus on creating a customer-centric culture and learn what you're doing well, in addition to where you can improve. Then, build off of that!
In order to learn more about your customers and collect data about how your business is doing, you should engage them directly. For example, you can:
Show genuine interest. At your restaurant, for example, ask customers about their experience and engage them in friendly conversation. Ensure they enjoyed their dishes and learn more about them just by conversing with them. This will also contribute to a positive experience for your customer, which could keep them coming back. Show gratitude, as well, thanking customers at the close of an interaction. This leaves a lasting final impression.
Offer surveys. Exit surveys (such as surveys on a receipt or a card at the cash register) are great ways to solicit feedback and learn more about what your customers liked about their experience, or what they would have liked to see. This removes the guesswork and allows you to learn exactly what customers want.
By incorporating feedback and showing customers that you are interested in their experience, as well as their opinions, you can increase customer loyalty and get more people coming through your doors. That's why it's essential to show interest and offer surveys; if you truly take their experience seriously, customers will recognize that and be more likely to patronize your business.
Gathering a variety of data is a great way to learn more about your customers. By investing in the right POS system, using a CRM database, leveraging social media, and interacting directly with your customers, you can gain more insight than you might have thought was possible.
There are tons of ways to obtain data about your customers, as well as learn what's trending and popular, and tie it all into your business plan. Take advantage of these data-driven methods, start learning more about your customers, and watch your business soar!
Related Articles