4 must-have metrics for your Instagram analytics
Published 2016-07-28, updated 2023-03-21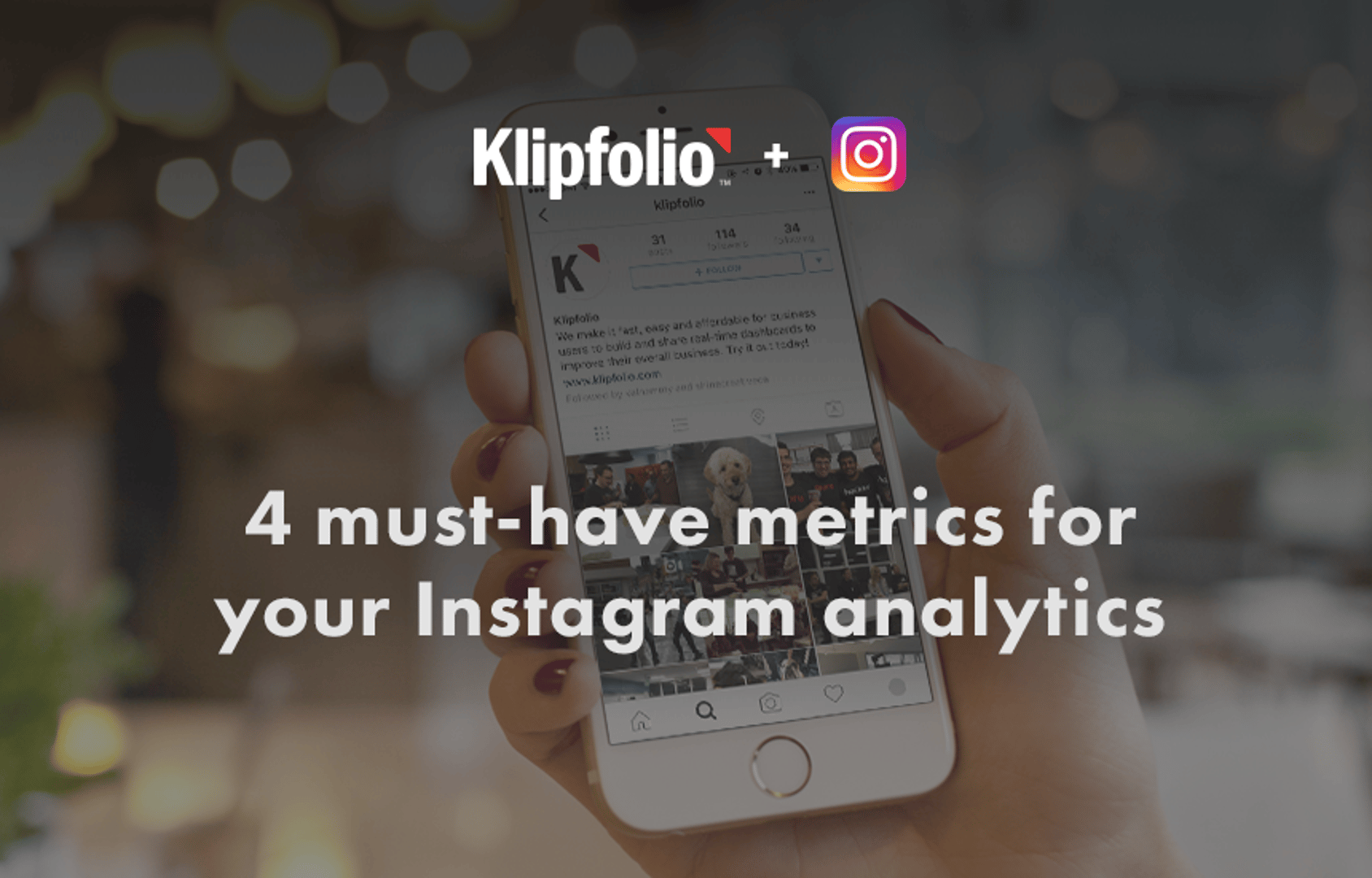 Summary - With the emergence of Instagram marketing, it is crucial to harness Instagram analytics. Here are 4 key metrics to monitor on your account.
---
Instagram is a great way to keep in touch and stay friendly with your partners, supporters, customers, and the general public, and with the emergence of Instagram marketing, it is crucial to harness Instagram analytics. More and more, potential customers are judging who they're going to do business with based not only on the functionality and reliability of a company, but of a company's culture. Instagram provides your business with a platform to showcase your culture and cultivate an interested follower-base; one thing it doesn't do well though, is giving you useful tracking and analytics data.
As you continuously monitor your Instagram engagement and trends, you'll be able to create better and more relevant content. I've selected 4 key metrics that pave the way to dominating in hashtag searches and content interaction, and will discuss how you can use them to create your first Instagram dashboard, or social media dashboard .
Just the Basics - What can Instagram analytics tell me?
An Instagram analytics report keeps you and your team up-to-date with your account, but more importantly, it helps you create better content to boost overall engagement. Instagram analytics metrics tell you which of your posts have been the most successful and what style is the most attractive to prospects. They answer the questions:
What types of pictures should I continue to feature on our account?
What hashtag should I use for this picture?
What time should I be posting these pictures?
What should the caption be?
How is my account progressing?
How does our Instagram follower count compare to our other social platform accounts?
Does this picture fit in with the feel of our account?
Reporting on Instagram Analytics for Business
The goal for creating a dashboard report for Instagram is 3-fold. The first thing social media marketers do after coming into the office in the morning is check out their social dashboard; they have a lot on their plate that they need to get to, so they can't spend more than a minute or two looking over my analytics. By developing a dashboard that tracks and displays all of the relevant social data together on one page, marketers can quickly be updated on their campaign statuses and move on to their other tasks for the day without a hassle.
As well, when it comes time to create more social content, social media marketers need to know what type of content to post. What hashtags do I use? What should be the focus of the image? When do I post the image? What should the post description be? All of these need to be taken into account, and with an Instagram analytics report, they can easily find the answers to these questions. By keeping an eye on different hashtag searches and their popularity along with which posts have attracted the most engagement, marketers can go forth a create a piece of content that is optimized for visibility and engage-ability.
Lastly, dashboard reports keep marketing teams up to date with their account performance. It's crucial that everyone be on the same page, and having a dashboard ready to be shared and analyzed allows for this to happen.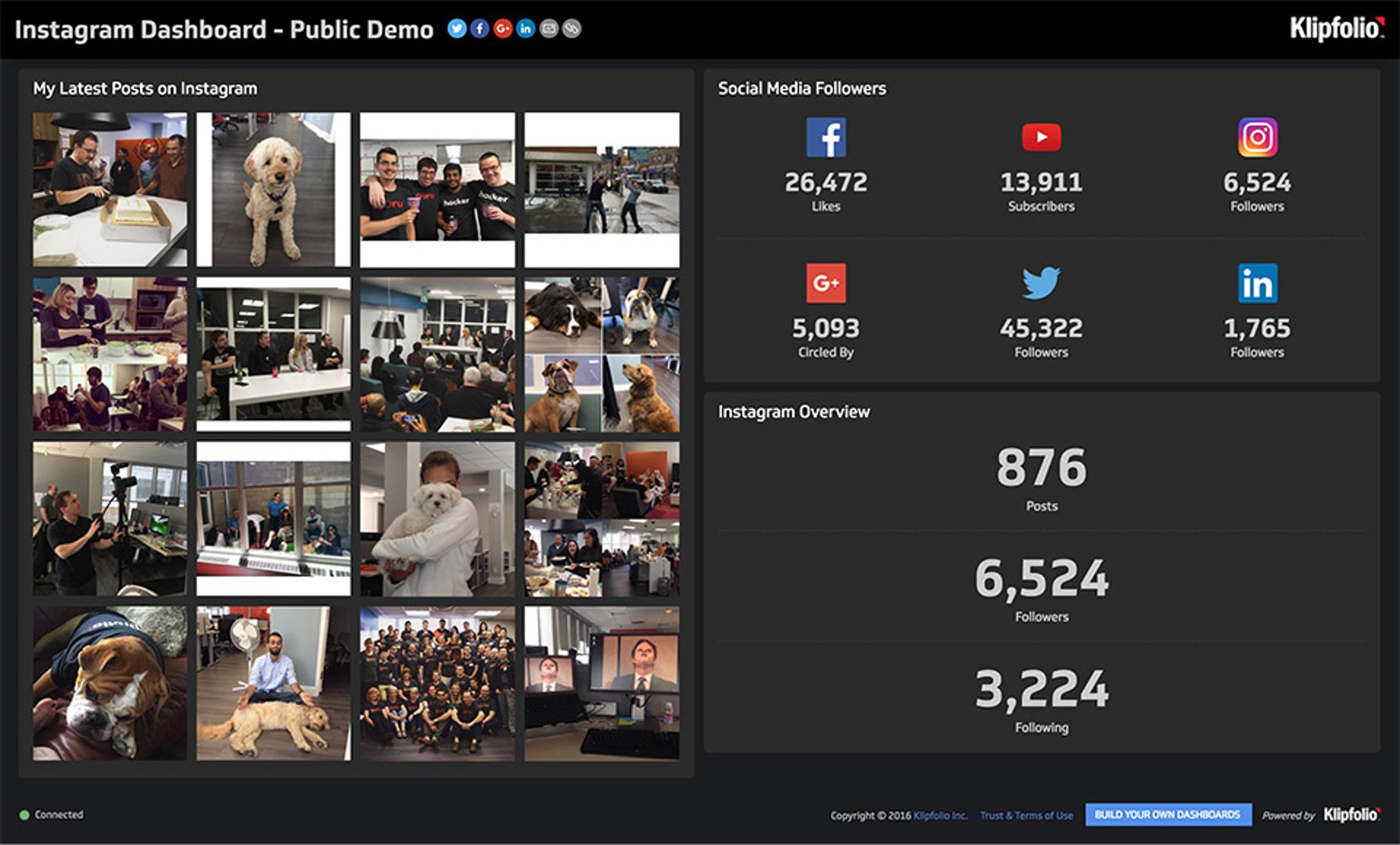 View our Live Instagram Dashboard
Instagram Analytics Metrics
Digital marketers should always make sure to have a few specific Klips on their social dashboard that tell them how they're performing on our campaigns. These 4 Klips provide essential top-level data that help marketers stay in control of their Instagram campaigns.
Instagram Latest Posts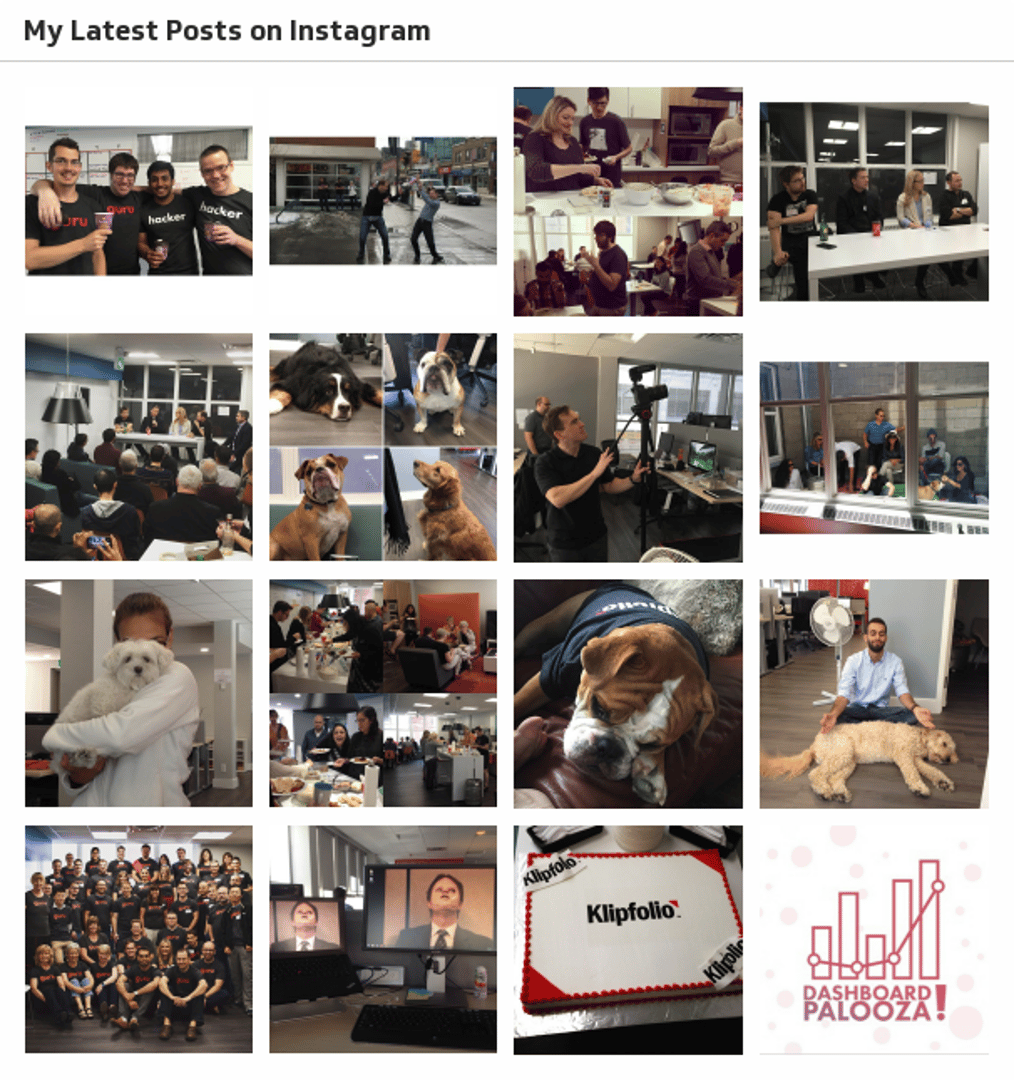 Not everyone in your marketing department has the time to check your company's Instagram account regularly. The Latest Posts Klip gives an overview of the last 12 pictures that have been posted on your account, updating in real-time whenever you post a new picture.
Social Media Followers

Depending on your company, gaining a follower, subscriber, or like on one social platform may have more weight to it than gaining one on another. Regardless, it is important to keep track of your follower base while being able to compare it to other services. This Klip compiles the most popular professional social platforms together: Facebook, Twitter, YouTube, LinkedIn, Instagram, and Google+.
Key Metrics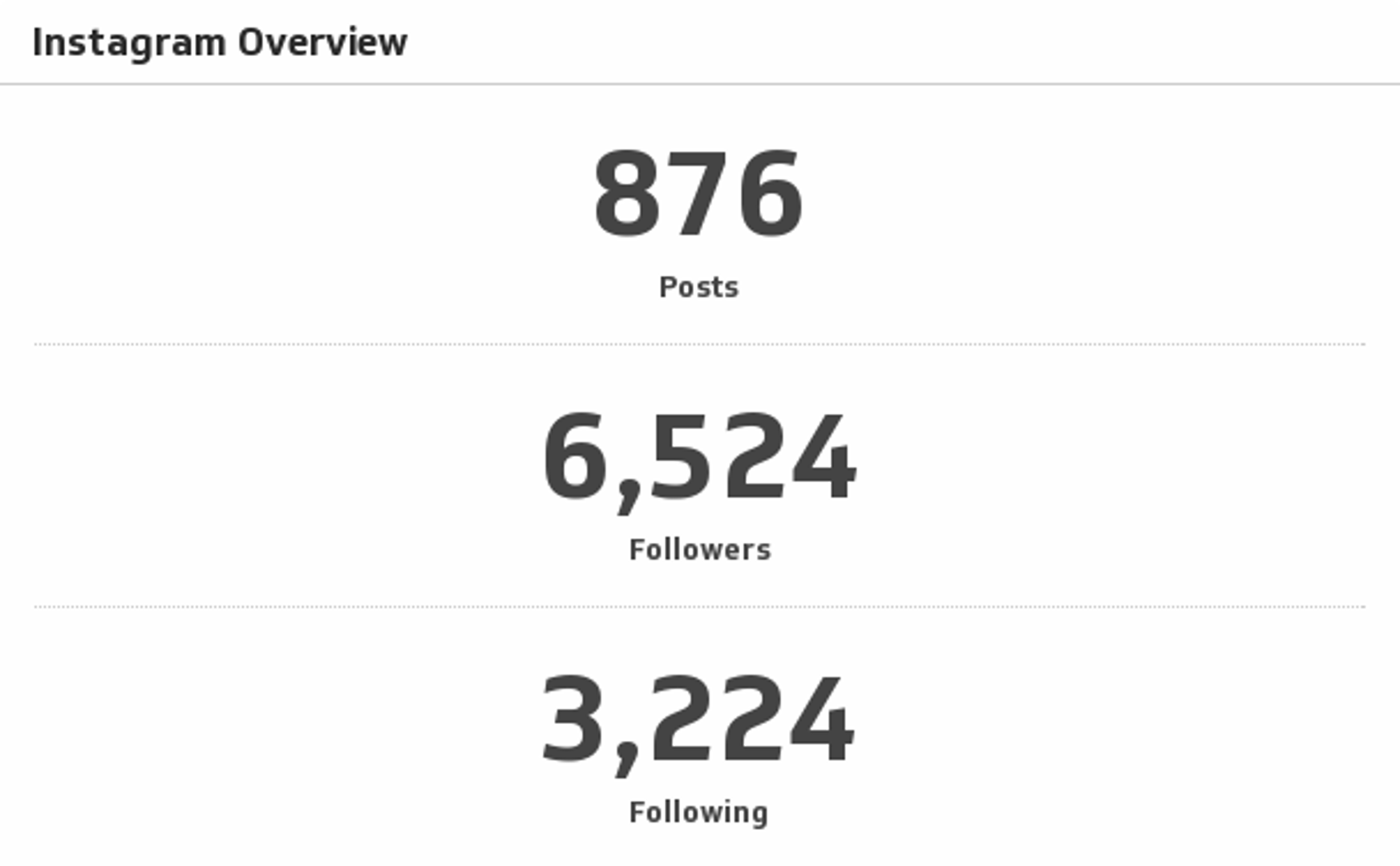 This Klip gives you a quick overview of your follower, following, and post count. Once you have established your company's Instagram account and have been maintaining it for a few months, you want to ensure that your follower count is higher than your following account; this establishes account legitimacy.
*Note: Getting your follower count higher than your following count takes time. With effort and proper tracking, your followers will grow.
Hashtag Tracking
Hashtag tracking can be instrumental in boosting your Instagram visibility. With this Klip, you simply enter in the main hashtag that you wish to focus in on and attract track with, and we pull up the traffic of both that specific hashtag and those similar to it.
For example, if you are in charge of your company's Instagram account and you are posting a picture which depicts your office culture, you may want to add the hashtag #businessculture. With hashtag analytics, you are able to see that while your chosen hashtag has a decent amount of searches associated with it, the hashtag #officeculture has a higher search occurrence
Also see:
The top 13 KPIs for social media managers
6 must-have metrics for Twitter Analytics
What are some good KPIs in Facebook?
Related Articles