6 must-have metrics for Twitter Analytics
Published 2016-07-26, updated 2023-03-21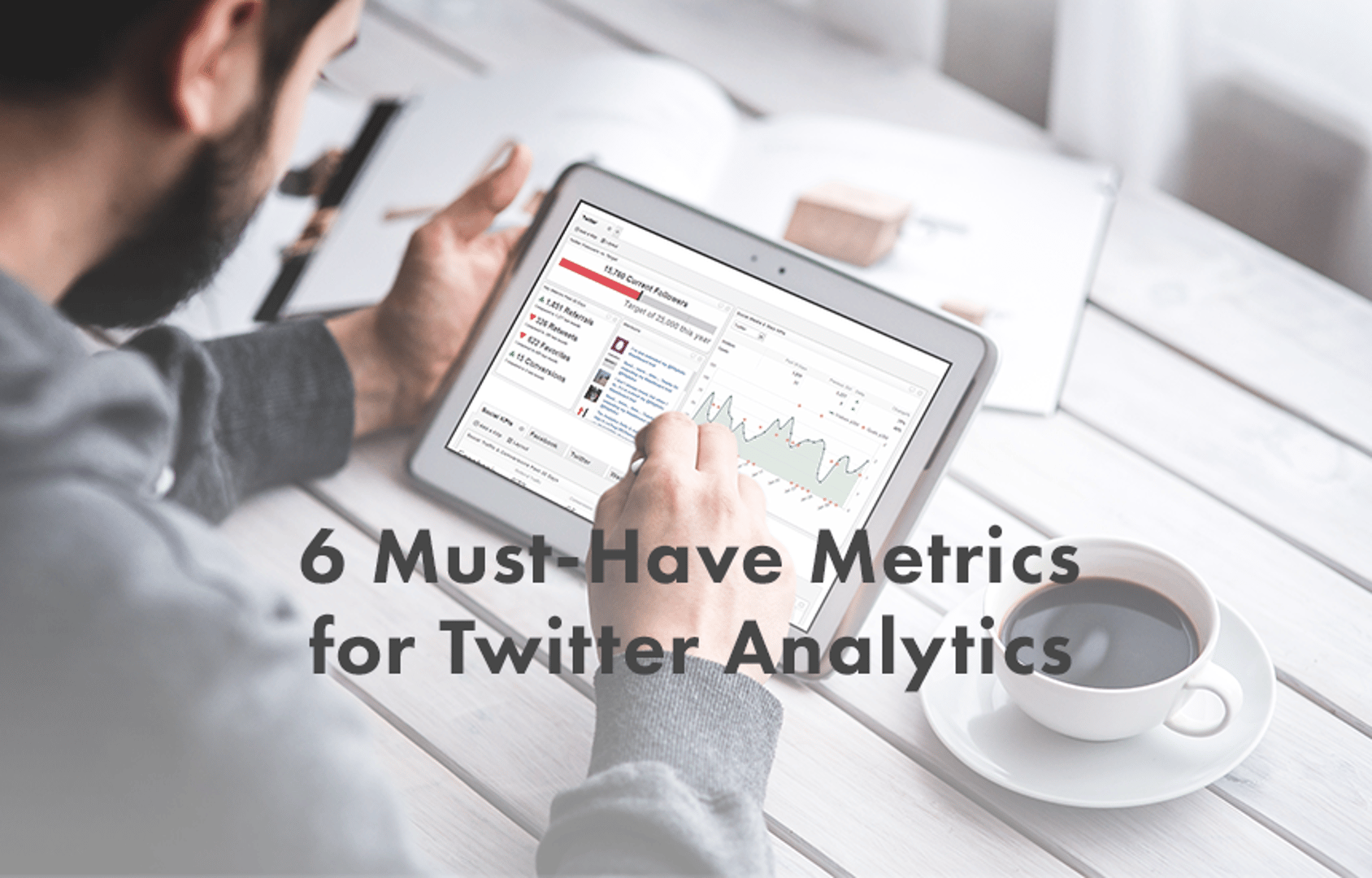 Summary - Your Twitter Analytics data is a lot more than 280 characters! 6 must-have Twitter Analytics metrics that will have you saying "Wow!" Bet you didn't know #5 was possible. Give your Twitter data purpose, and get started by building a dynamic dashboard.
---
Twitter is an incredibly powerful marketing tool for businesses. Twitter allows businesses to quickly share updates and content, as well as engage with current and potential customers on a platform praised for immediate information access. As important as it is for businesses to use Twitter to project a positive brand image and communicate with customers, like any social media platform, Twitter allows businesses to influence consumers, not control them. What this means is that businesses need to stay on top of external engagement in the 'twitterverse' such as competitor profiles and brand awareness, just as much as internal Twitter metrics such as follower count and retweets.
Twitter analytics are important, and knowing what to look for and drawing the right conclusions from the data can be difficult. Using KPI and metric visualizations, a business dashboard is helpful to collect and simplify Twitter analytics once you have defined the KPIs important to your organization. Considering this platform limits users to 280 characters, you'll be surprised about the in depth insights you can gather using a number of Twitter analytics tools on a dashboard.
The following list are 6 must-have metrics for Twitter analytics from the Klip Gallery, to get you started on your first Twitter analytics dashboard and/or social media dashboard. If you're already tracking your social media marketing on Twitter, consider adding these metrics to your dashboard if they aren't already there:
Twitter Followers Over Time
Reach and Posts for Twitter (Last 30 Days)
Retweets (Last 7 Days)
Recent Tweets
Influencer Ranks
Competitor Ranks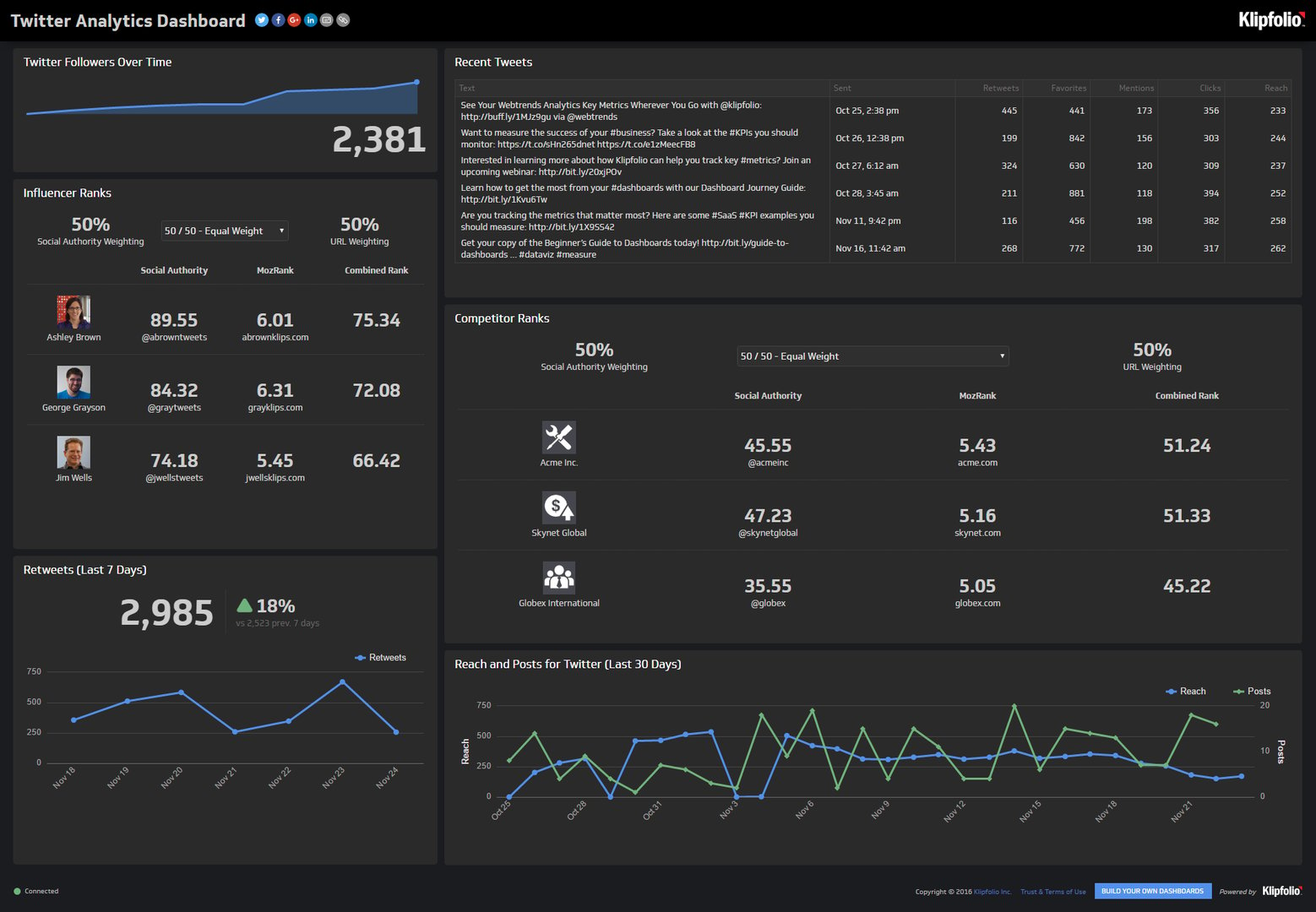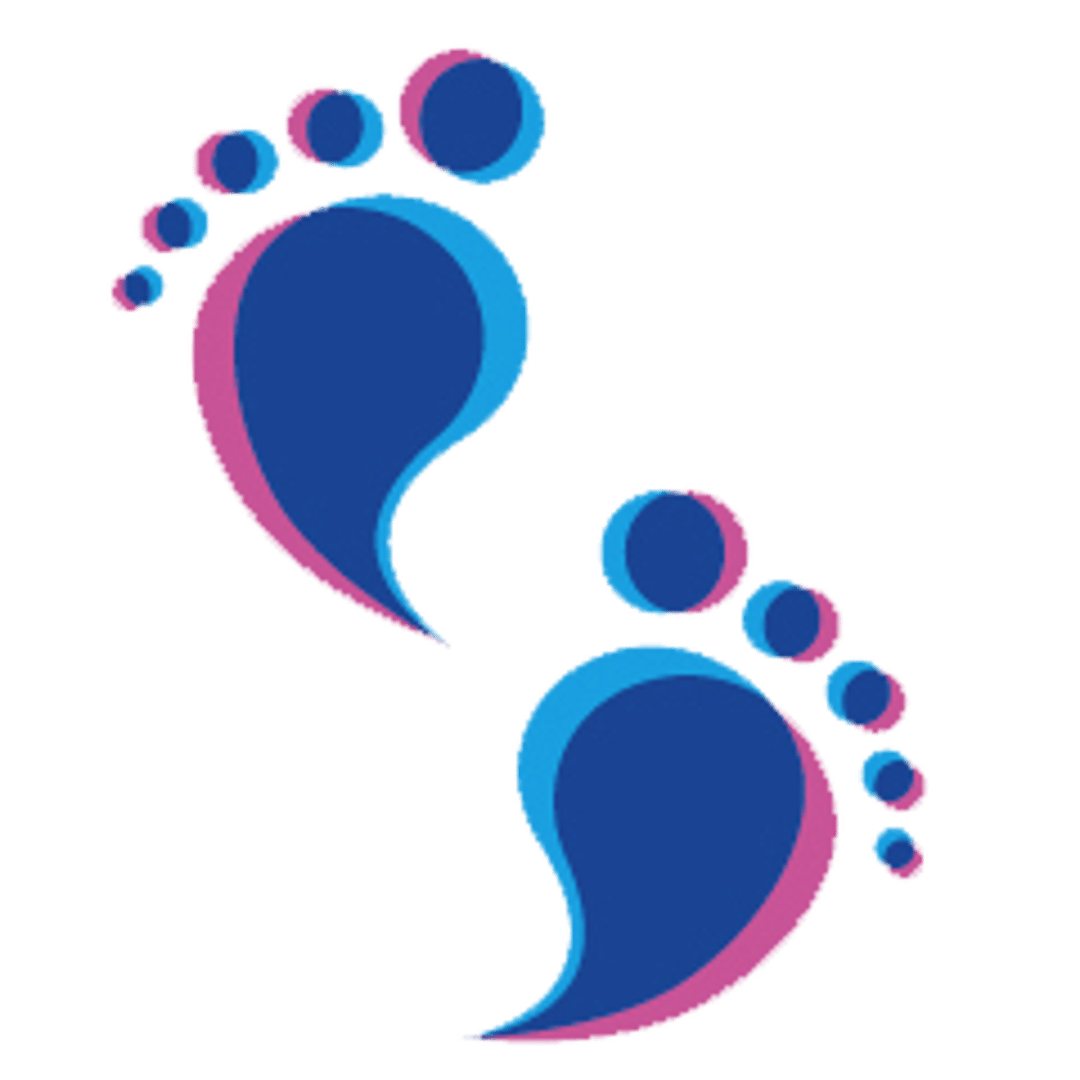 Talkwalker
Talkwalker's unique social data intelligence software was selected to be part of the Twitter Certified Product Program in 2014. Its cutting edge technology enhances the speed and accuracy of decision-making through real time social media listening and multi-faceted social media analytics. Learn more about Talkwalker Dashboards.
1. Twitter Followers Over Time

The Twitter Followers Over Time metric lets you track how many people are following your Twitter account and how this number has changed over time. This Twitter analytics metric is important to track because it demonstrates the interest level of your followers and target audience depending on an increase or decrease in Twitter Followers.
Maybe your followers don't like the content you're tweeting? Are you tweeting less or more than usual? Questions like these are answered in this Twitter Followers Over Time metric.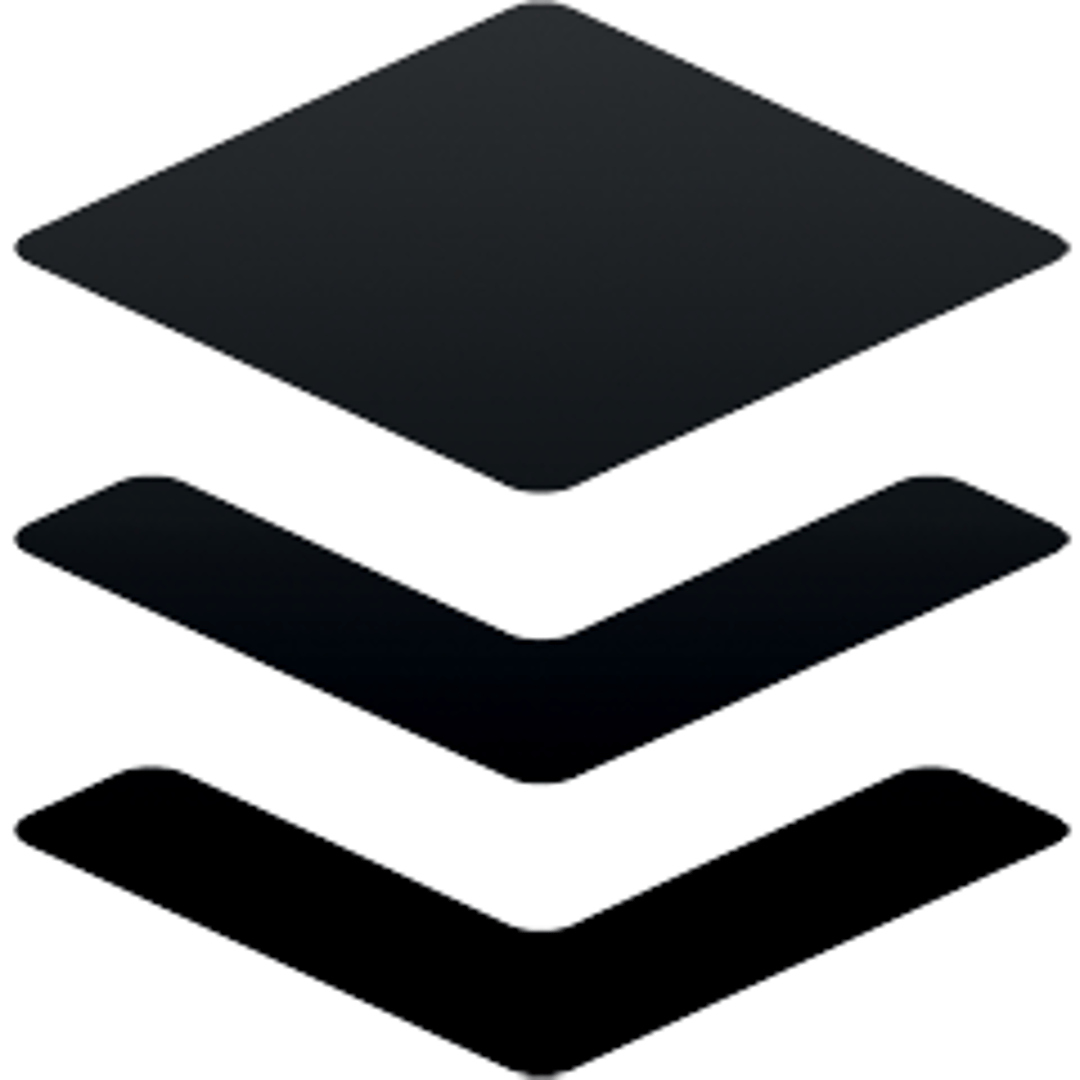 Buffer
Buffer is the easiest way to schedule social media posts, photos and videos to Twitter, Facebook, Pinterest, LinkedIn & Google+. Fill up your Buffer with posts and Buffer schedules them for you. Keep your Buffer topped up and post consistently all day round, all week long. Learn more about Buffer Dashboards.
2. Reach and Posts for Twitter (Last 30 Days)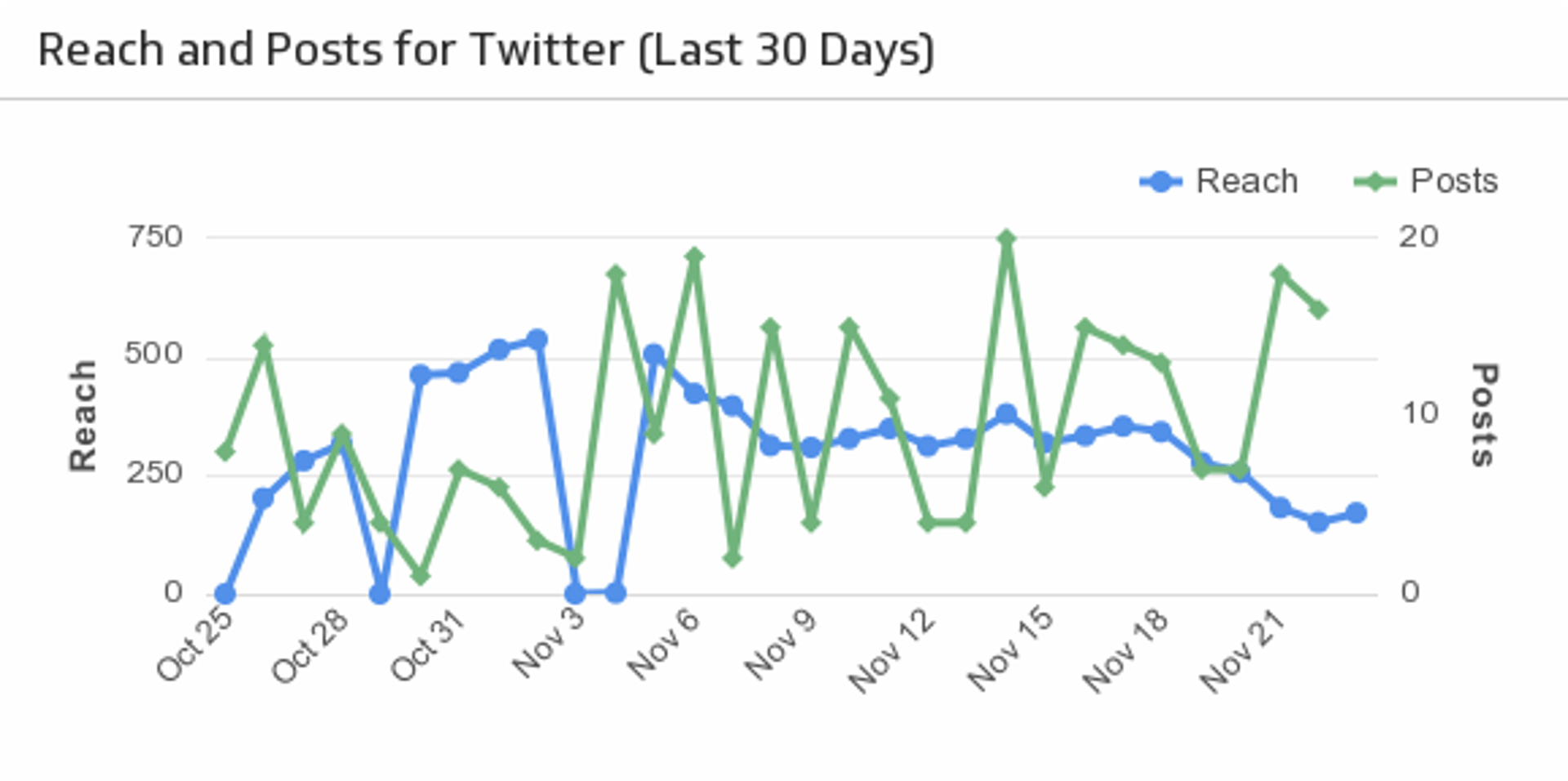 The Reach and Posts for Twitter (Last 30 Days) metric makes sure your tweets are reaching a wide audience. Compare posts to reach over the past 30 days for comprehensive Twitter insights into your audience's engagement.
This Twitter metric lets you see the reach of your tweets for a specific day compared to how many tweets you sent out. From a base view, this Twitter analytics tool lets you see the increase and decrease in your reach and posts.
3. Retweets (Last 7 Days)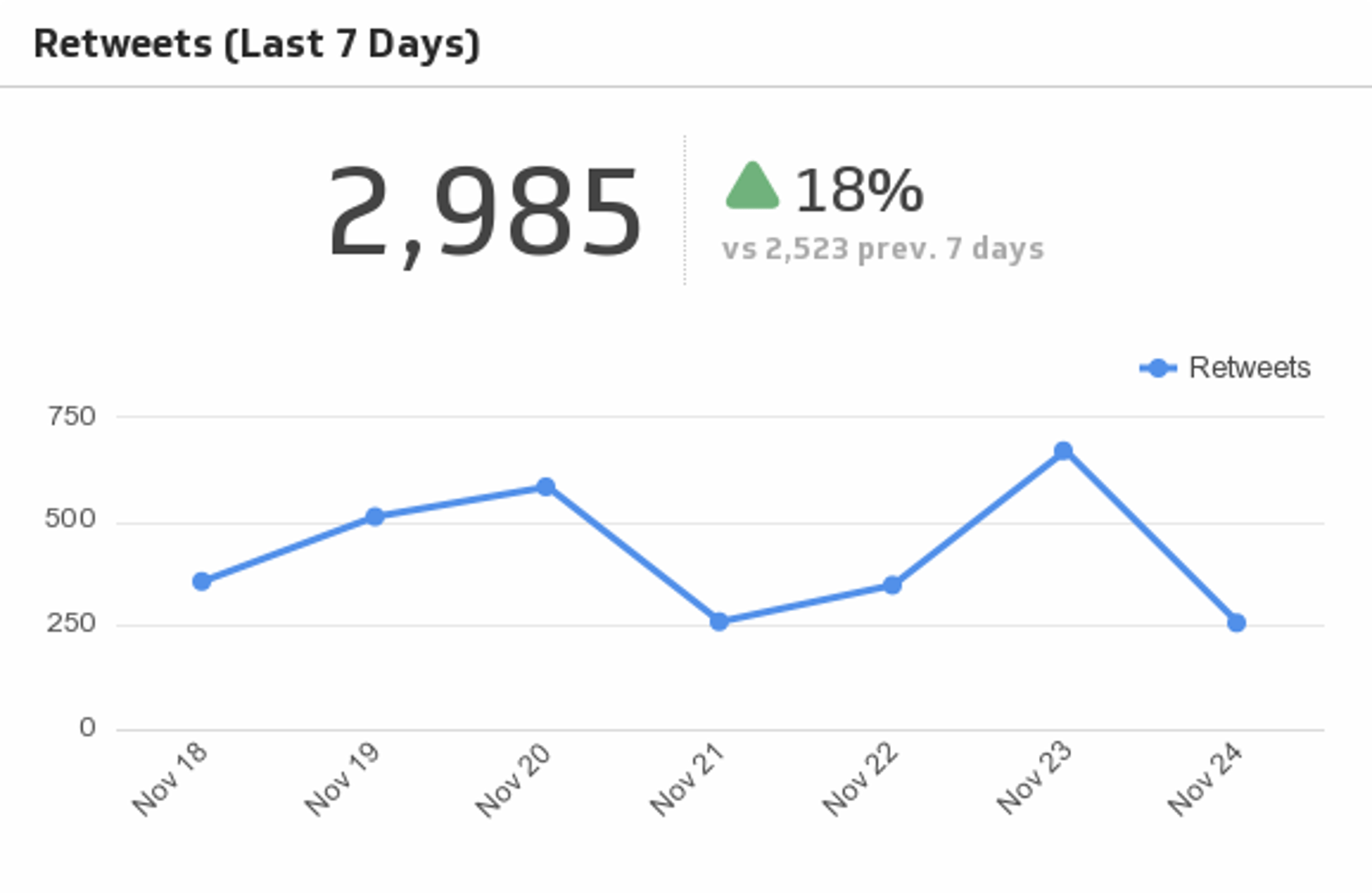 See how often you've been retweeted over the past 7 days. Retweets are when other Twitter users share your tweet. Beyond spreading information, retweeting is also a popular Twitter analytics metric to measure the value of information itself (based off of how many people have retweeted).
Retweets are important for your Twitter marketing efforts because it demonstrates your audience's interest in your content and advocacy of your brand. The duration of this Twitter analytics tool being 7 days makes it easy to track the impact, reception and popularity of specific campaigns.
4. Recent Tweets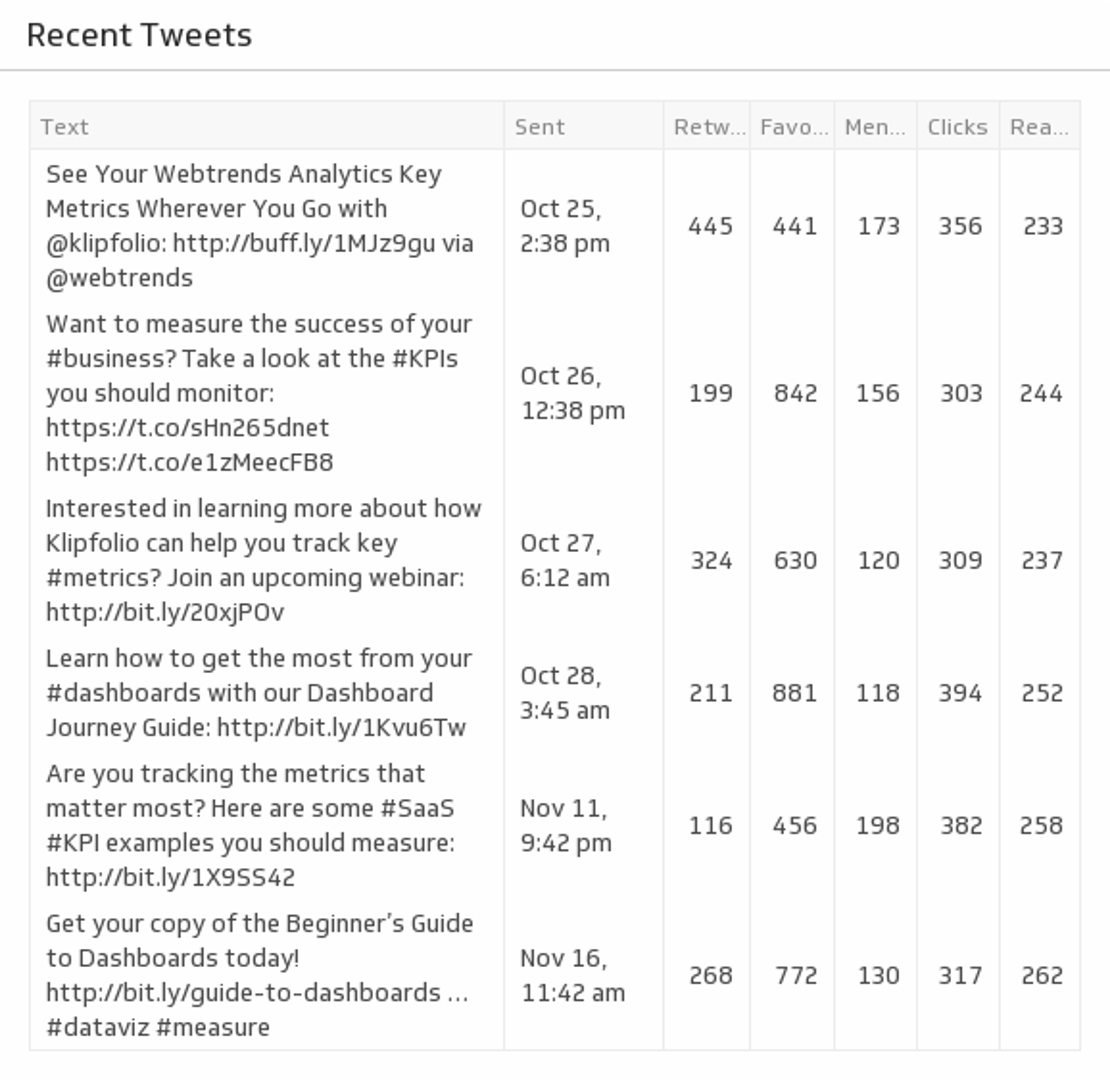 Monitor your latest tweets and see their key stats over the past 30 days. The Recent Tweet metric provides more insight than metrics that just list tweets, because it tells you the date tweeted, number of retweets, favourites, mentions, clicks and reach for your most recent tweets. This Twitter analytics metric allows you to continually keep up with your account without sifting through notifications.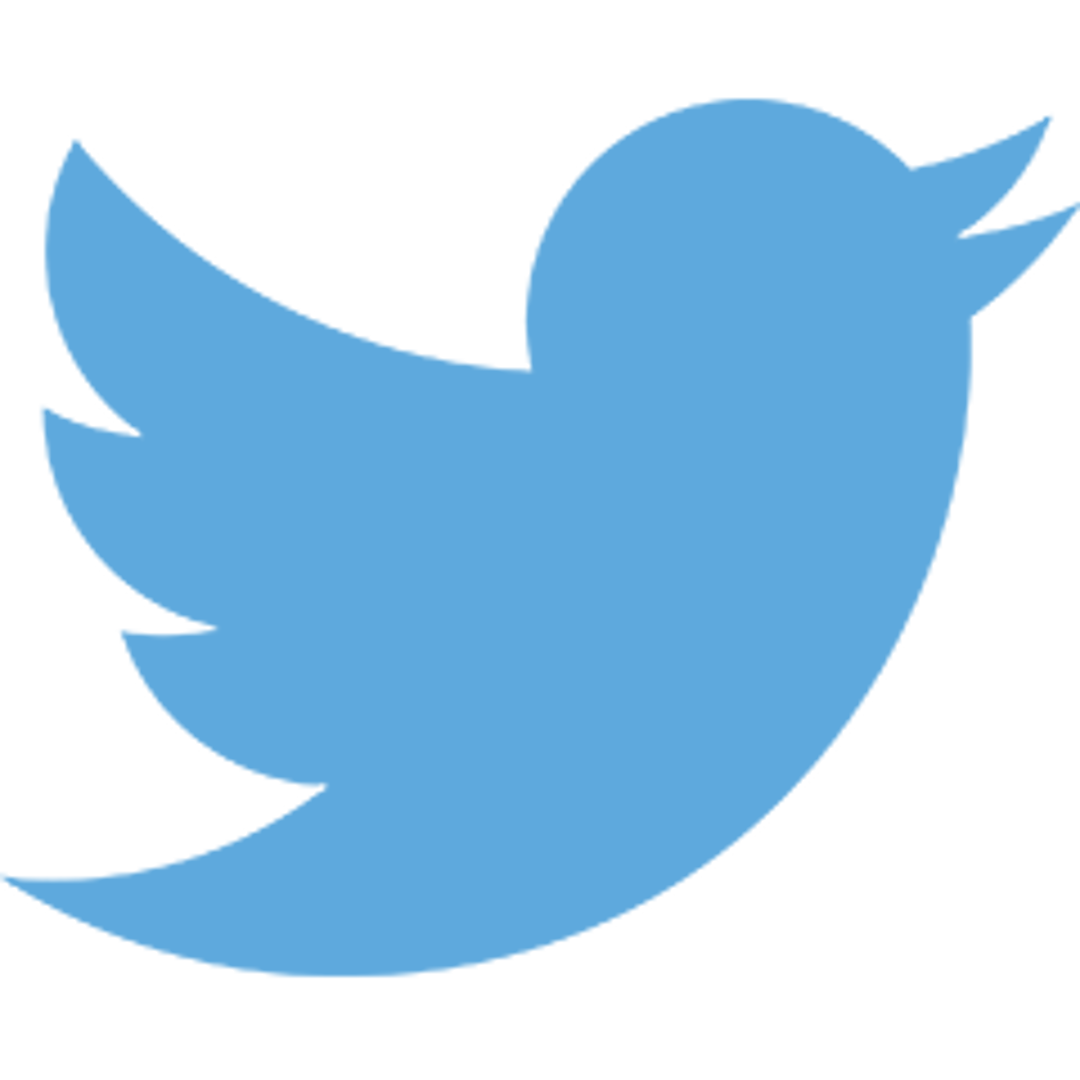 Twitter + Moz
Moz's Followerwonk is specifically for Twitter Analytics. Connect with influencers and prospects, search and compare users, and discover tactics that engage, grow, and optimize your social presence. Learn more about Moz Dashboards..
5. Influencer Ranks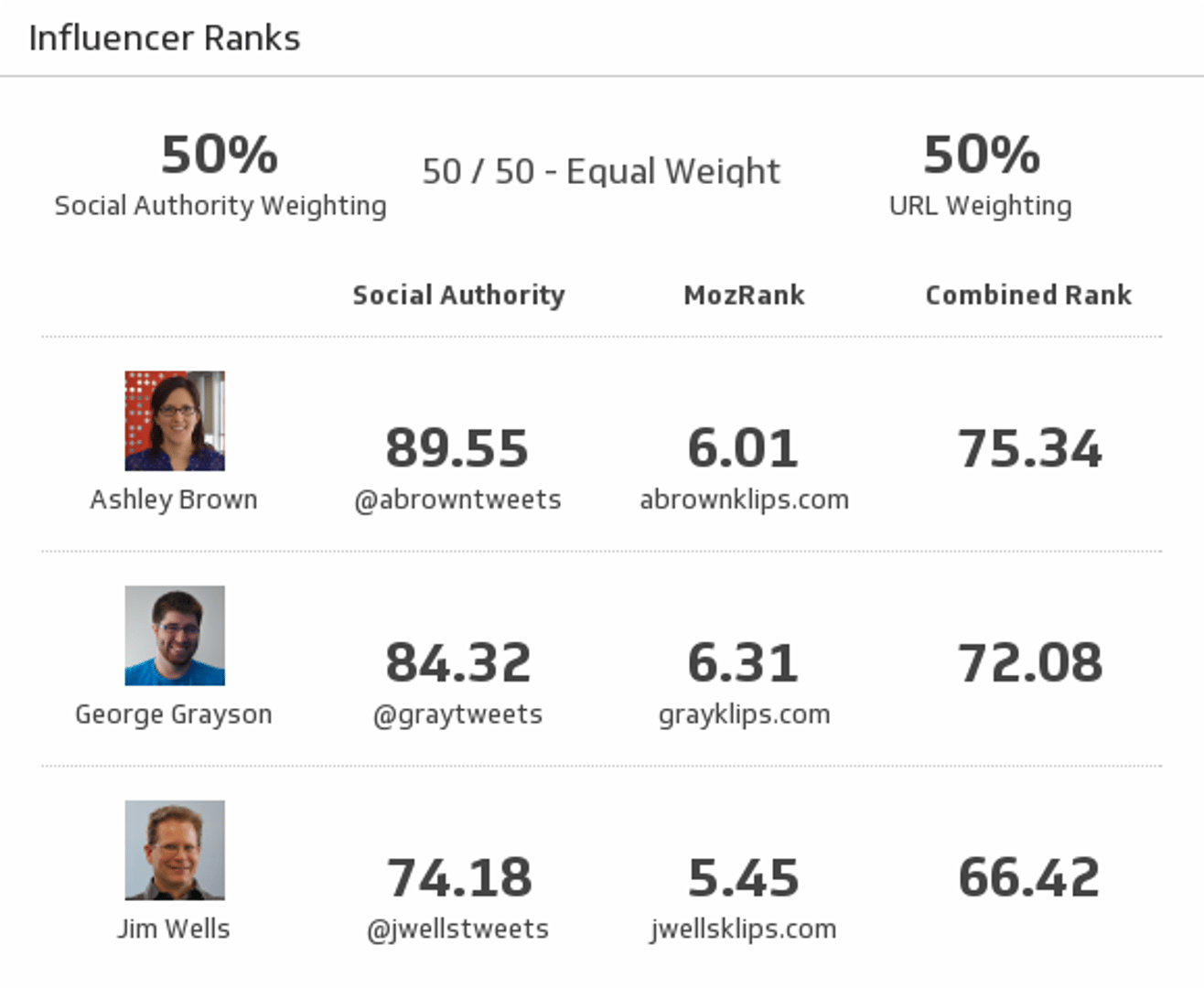 The Influencer Ranks metric is just as important for companies developing their social strategy, as it is for those whose social presence is established. This Twitter insight allows you to see which Twitter influencers would be the most efficient at getting the word out.
Understanding Influencer Ranks connects businesses to key influencers in their space that their target audience is following. Among this group is potential customers that may not follow your social media accounts or subscribe to your newsletter and blog, but they are out there, and their interest in the identified influencers demonstrates a strong potential interest in your product or service.
This Twitter analytics tool projects a continuous report of key Twitter influencers for you to reach out to as potential advocates for your content and business. This metric utilizes Moz's social authority ranking, MozRank, and Combined Rank, to determine which influencers are the most trusted among your target audience.
6. Competitor Ranks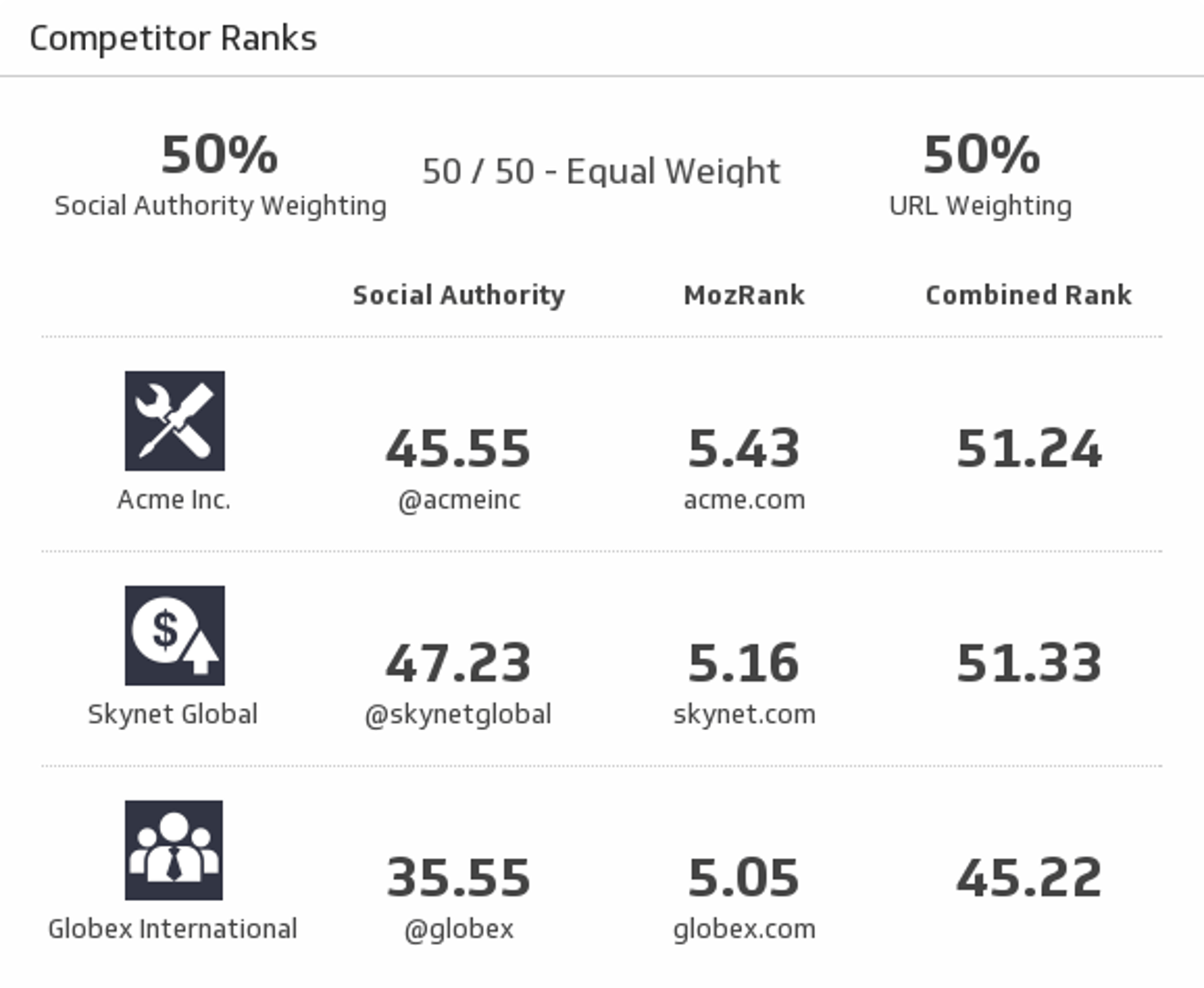 Just as on all social media platforms, brands on Twitter are competing for audience attention. A look at Twitter analytics from this perspective identifies your biggest competitors in the space - you might be surprised with how this data differs from that of other social platforms. Use this metric to improve your marketing efforts and see how your other Twitter analytics metrics are impacted.
All social media platforms are unique in their own right. Twitter analytics are important to track because even if you're not there, your consumers are. Tracking your Twitter analytics on a dashboard identifies opportunities to engage with your consumers and influence conversation about your brand. Turn your dashboard into a Twitter report to share with your team and management, in order to make informed decisions and adapt your marketing efforts.
Get Twitter analytics for your brand
With Klipfolio, you can build a custom Twitter analytics dashboard that gives you the insights necessary to make quick marketing decisions. Create key Twitter targets and measure your performance in a real-time social media dashboard. Choose from pre-built key metrics in our Klip Gallery or start from scratch! Learn how to connect to Twitter with Klipfolio.
Also see:
What are some good KPIs in Facebook?
Related Articles