Klipfolio helps save 10 days of marketing report building efforts per month
Published 2019-10-09, updated 2023-03-10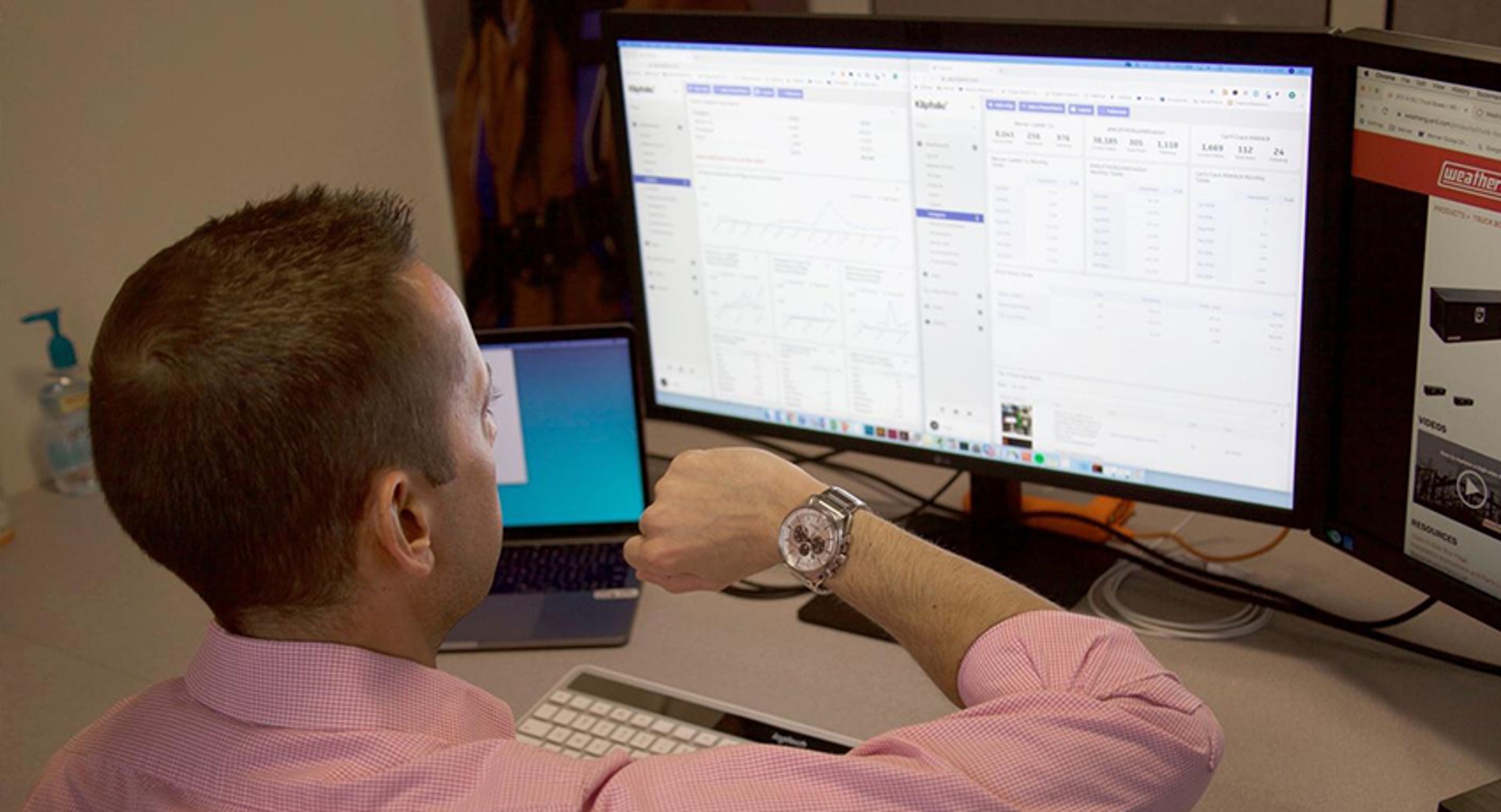 Summary - WernerCo implements customizable dashboards that display dozens of data points in one view.
---
WernerCo is a privately owned, fully-integrated, international manufacturer and distributor of access products, fall protection equipment, secure automotive storage systems and light duty construction equipment. WernerCo's business model and growth are defined by innovation and continuous improvement of the products, processes, and services they deliver. WernerCo products are Trusted Everywhere Work Gets Done™!
Fun Fact: In 2019 Werner, a WernerCo brand, celebrated its 11th year as the Official Ladder of the Men's and Women's Division I College Basketball Championships. You will find WernerCo brands where professional customers work and play. From college basketball and football to country music and outdoor lifestyle, WernerCo always looks to amplify its brands and product messaging.
Meet Todd...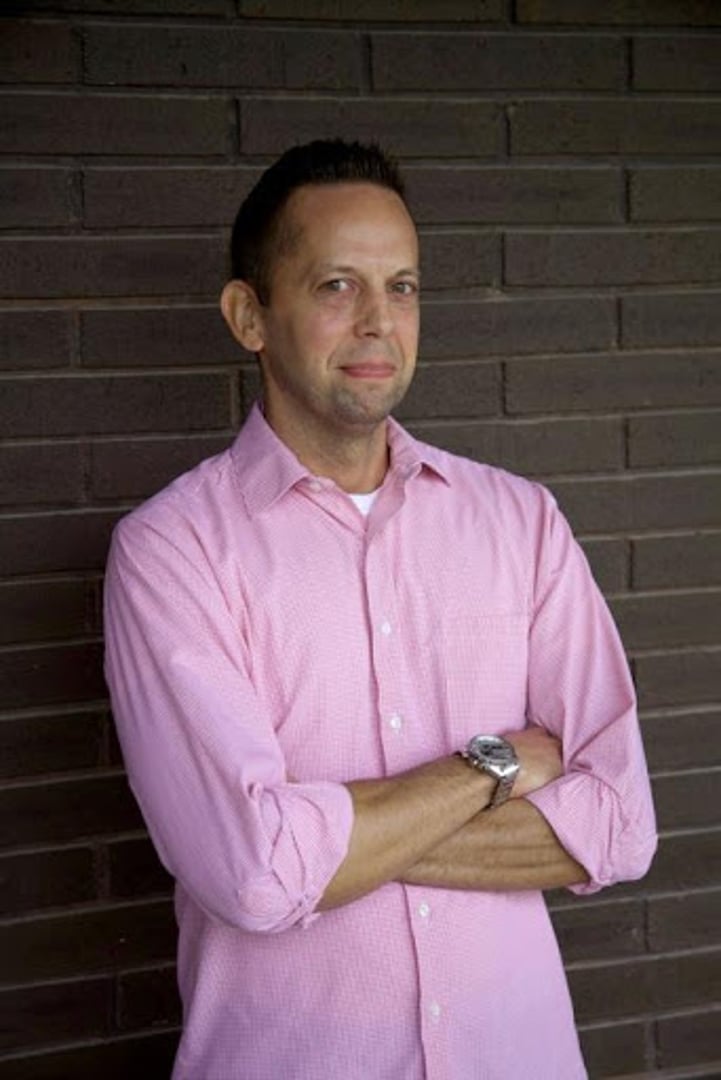 Todd Belebczuk is the Digital Marketing Manager and has been with WernerCo for nearly two years. He started out as a Digital Analyst and was responsible for reporting and SEO. Todd was recently promoted to Digital Marketing Manager and now he manages and oversees the projects for WernerCo's Digital Team.
Spreadsheet reporting would take 7-10 days to complete per month
As a global company, WernerCo has 14 brands, 20+ websites, and multiple social media accounts on a variety of different platforms. Additionally, they also track and report on customer questions and reviews, email marketing campaigns, eLearning initiatives, and a variety of other digital marketing metrics.
"I used to create a manual report each month that was nearly 80 pages long. Due to our high number of accounts and data points, I had to log in to each platform and account, pull the data, add it to an Excel spreadsheet, perform some calculations and then put it into PowerPoint to present the data in a meaningful way. This was extremely cumbersome and typically took between 7-10 days each month to complete. It was also very prone to human error, as I was doing everything manually."
Todd and his team realized they needed a reporting solution that would allow them to buy back these hours every month. It would have to be relatively easy to set up while providing a flexible and powerful experience.
During Todd's selection process, he looked at about ten other analytics platforms. What he found was that they were either extremely expensive and required extensive IT support to install and implement, or were too basic and could not provide the data in a way that was concise and meaningful.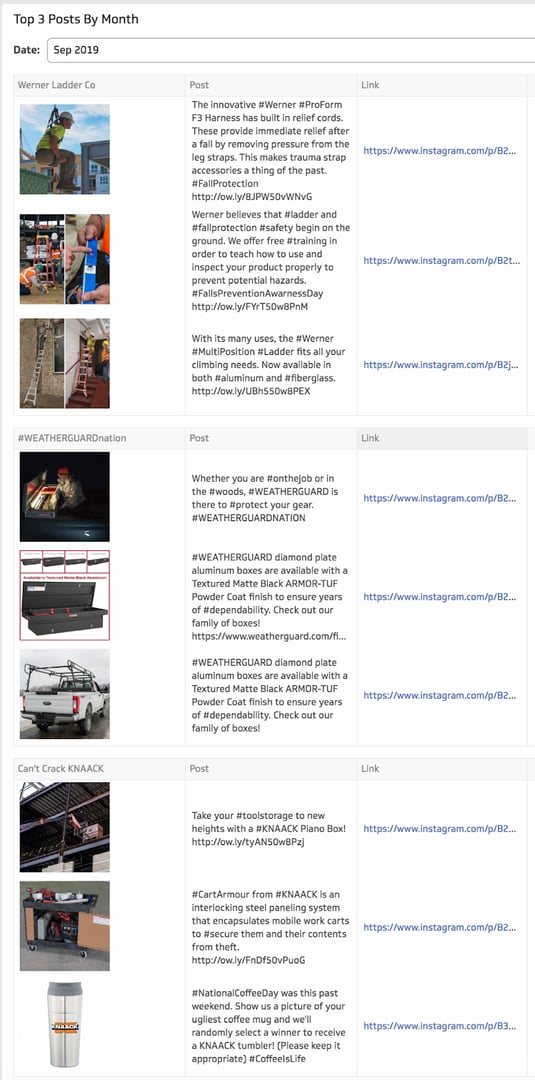 Implementing customizable dashboards that display dozens of data points in one view
"Klipfolio seemed to be the perfect middle ground. Being that it is 100% web-based, easy to use, and has a tremendous support team, it was a no-brainer."
As mentioned previously, WernerCo works with a multitude of websites and social media accounts.
"Utilizing Klipfolio's awesome Data Hero services, we were able to build out highly complex dashboards that displayed all of our data in one place. We use this data to not only report our performance to senior leadership but also to spot trends and make adjustments to our websites and social media posts."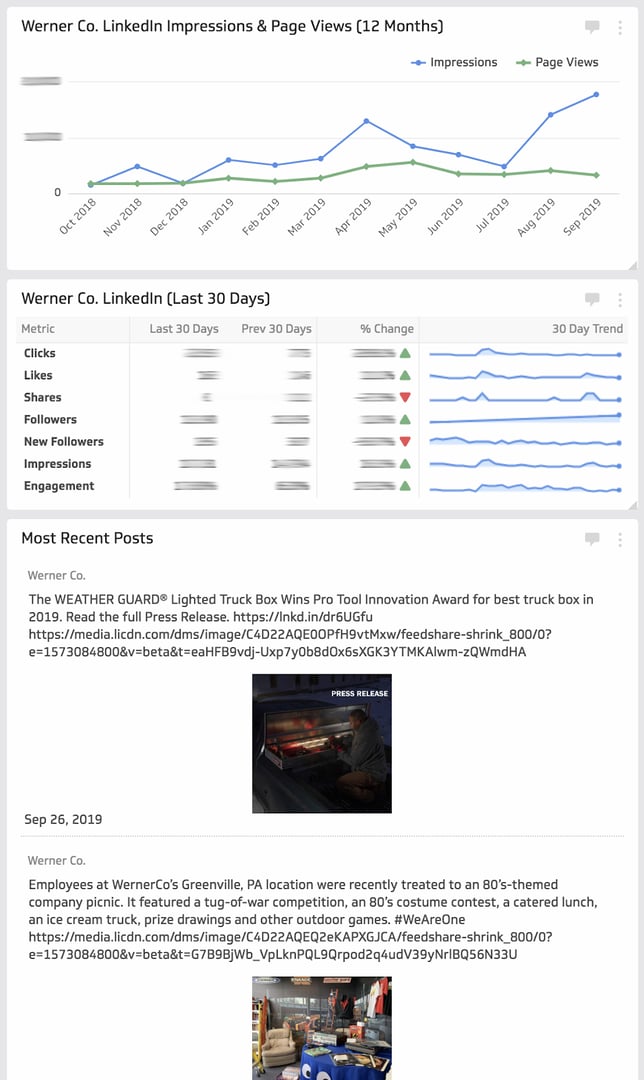 Go-to marketing metrics for every digital team
Every great digital marketer spends a solid chunk of time working in Google Analytics and in their various social media channels.
Here are the top metrics that Todd and his team track on a regular basis:
Google Analytics metrics:
Users
Sessions
Pageviews
New sessions
Average session duration
Highest viewed pages
Traffic sources
Referring sites
Social metrics:
Impressions
Likes
Clicks
Followers
Todd's favorite social metric:
Currently, Todd is working with a Klipfolio Partner on building Salesforce Pardot metrics for email marketing campaigns which they plan on launching soon.
Win back days of building efforts with automated marketing reports
"Our Google Analytics Klipfolio dashboard is extremely powerful. We can see over 20 web properties together at one time to compare and analyze the data. This alone used to take me about three days to complete and I could only display one web property at a time."
Todd loves Instagram.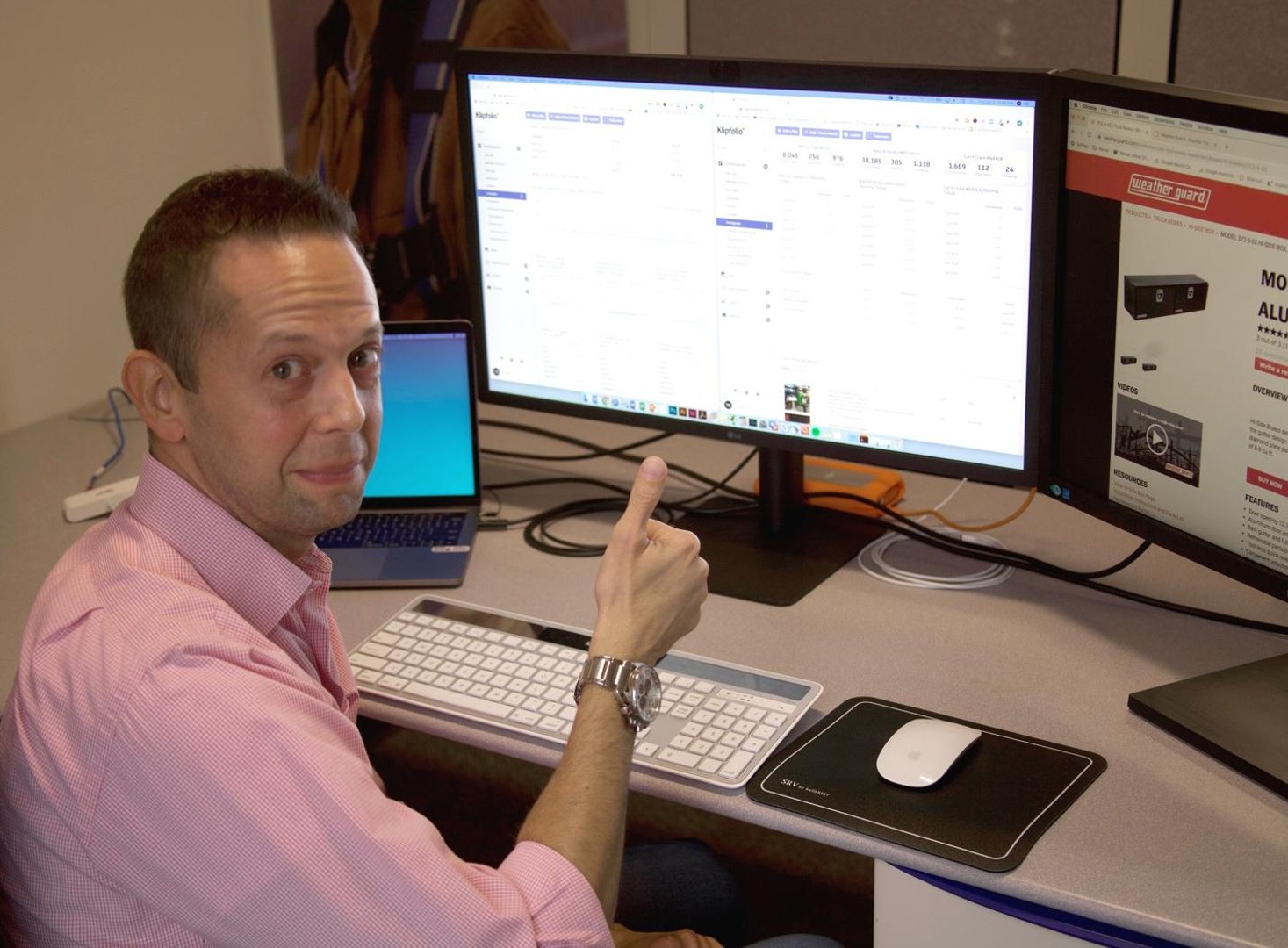 WernerCo's social media dashboard shows not only historical data using PowerMetrics , but shows their top three posts per month for each of their accounts with an awesome photo, the content of the post, the number of likes, and a link to view the post on Instagram. It tells them what's been working well and they've used this data to improve their social content moving forward."
"Klipfolio has saved me 7-10 days per month, which has freed me up to do more in my newly expanded role. We've used the data to spot trends and improve our websites and social content."
Todd shares his dashboards with those who need to see them the most by assigning them to specific user groups in Klipfolio. As new dashboards are created, he releases them to the appropriate groups.
"I love how Klipfolio presents our data in real-time in a way that is meaningful to our business. It has also saved me a ton of time and has eliminated human error in our data collection process."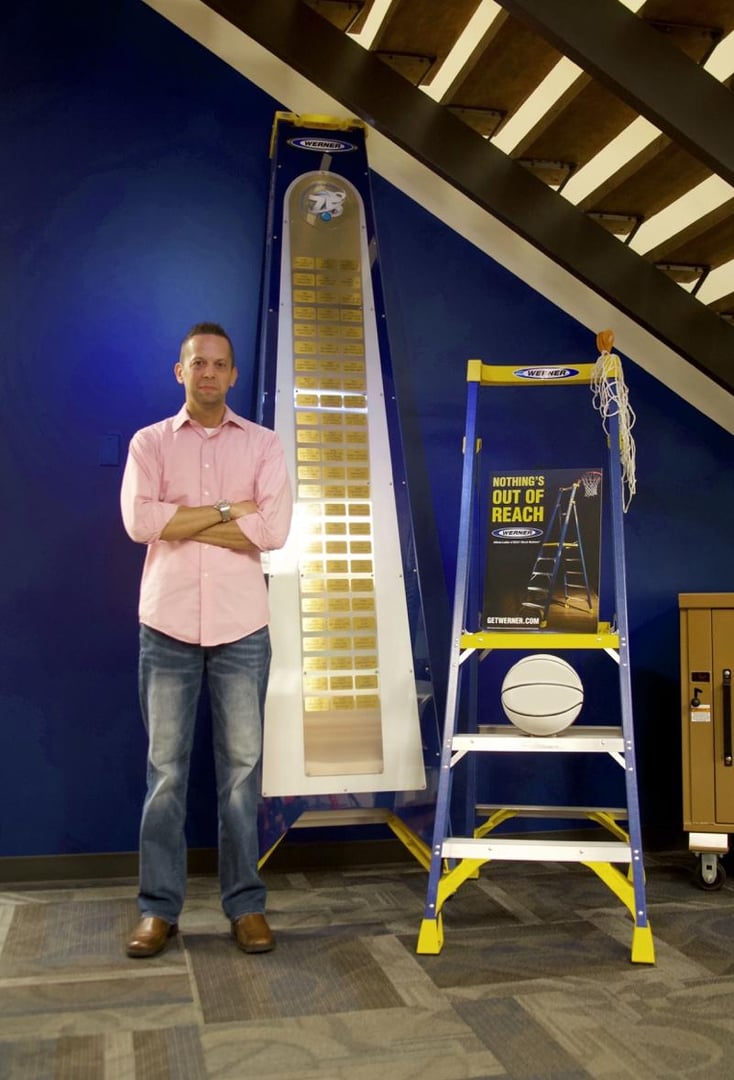 Todd's Klipfolio tip for new builders:
"I highly recommend Klipfolio's Data Hero Services and Partner program. While Klipfolio is relatively easy to use, many of the dashboards we wanted to create were highly complex and customized and took a little more expertise. Our Data Hero, Shima Beigzadeh, has become a valuable resource in helping to build some extremely unique dashboards and we're currently working with a Klipfolio Partner to create some API connections and build dashboards with a few third-party systems that are not native out-of-the-box connections with Klipfolio."
Related Articles