Salesforce Training Resources 101: The Basics that You Need to Know
Published 2019-09-25, updated 2023-07-06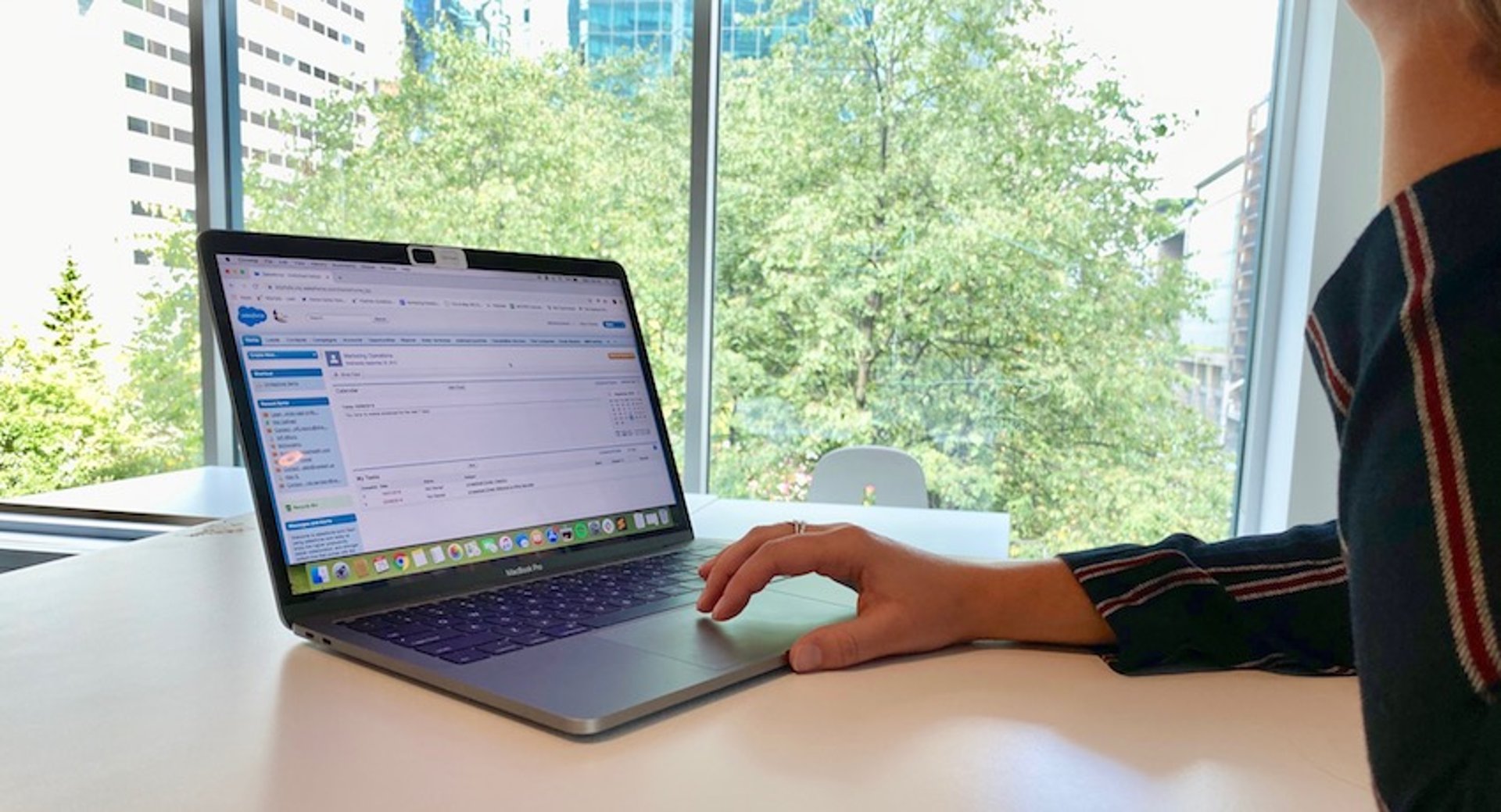 Summary - Looking to become a Saleforce expert? Get the lowdown on what you need to know about becoming an expert on the leading CRM platform, including career paths, training resources and costs, certifications, and more.
---
As the business ecosystem continues to transform with the increasing importance given on data, companies and enterprises are paying more and more attention to performance indicators and metrics that will measure their performance, offer a better customer experience, and ultimately, drive business growth and revenue. This is where Salesforce knowledge is becoming a handy tool in customer relationship management (CRM).
Why Salesforce?
More companies are investing in Salesforce – and for understandable reasons. As a CRM tool, it provides the critical information to businesses to learn more about their customers and better tailor their messages and marketing and keep them satisfied. Offered on a cloud-based platform, Salesforce also makes it handy for team members to access it anytime, anywhere and even customize the platform based on business requirements. Learn more about data and Salesforce dashboards here.
In turn, this means that more and more businesses are on the lookout for experts and individuals skilled in Salesforce that they can turn to introduce the tool into their business operations. According to a 2017 ICD report, about 3.3 million jobs are expected to be created out of the Salesforce customer base from 2016 to 2022. Within this same period, Salesforce's impacts are undoubtedly in the finance industry, leading to over $1600 billion business revenue and more than 580,000 new jobs.
If you're a member of a sales team of a company or a freelance contractor, Salesforce is one niche area you can explore to bring a value-added to your professional career.
Is Salesforce a good career choice?
If you want to build expertise in this area of sales, Salesforce training is generally offered for two roles: as a Salesforce administrator or as a Salesforce director. According to Glassdoor, Salesforce administrators generally receive around $87,292 every year, while Salesforce Directors are higher at $109,448.
As a Salesforce administrator, you are expected to oversee account handling and maintenance including functions for accounts, reports and dashboards and workflows, as well as manage data feeds and integration. Salesforce administrators also work in close contact with users, vendors and application development teams, serving as the point of contact of all groups to ensure that processes that will support administrative, development and project management needs are in place.
Salesforce directors on the other hand are mainly concerned with strategy development and setting the vision and roadmap for the business as far as operation efficiencies is concerned. Together with the administrator, you will be expected to ensure the adoption, training and infrastructural development of the platform as well as oversee its enhancements and upgrades based on company needs and requirements.
Getting started on Salesforce training
Two questions most people ask when it comes to Salesforce training are, "Is it easy?" and, "How much does it cost?"
First thing that we need to clarify when it comes to learning Salesforce is that you don't need to have a business or marketing degree, nor an IT background. That being said, no road to success is ever smooth, and the only way to ace Salesforce classes is to devote the time and commitment to learning.
Salesforce training classes, whether they are for administrator, app builder or developer, will introduce you to the basic features of the CRM platform and using analytics to build and customize integrations. These make Salesforce training intimidating and daunting, an impression shared by many and with good reason. It is therefore only right to say that Salesforce takes time to learn but is not necessarily impossible.
How much is Salesforce training?
Salesforce training cost is always a subjective issue, your main considerations being its benefits and what you think you can do and gain with it, as well as your own personal learning curve. If you are serious about pursuing Salesforce as a definite career niche and would like a traditional and formal environment for learning it, Salesforce training classes led by instructors and experts generally cost around $300 to $400, with advanced courses going to as high as $4,500. These courses at Stony Point, for instance, covers beginners' introduction to Salesforce analytics and more advanced modules on Salesforce development.
Self-directed learners can avail of online Salesforce classes such as those offered by Udemy at significantly lower prices, typically around $20 to $200 for subscriptions that award Salesforce certifications. Trailhead, which is a good place to start for learning Salesforce, has pretty comprehensive modules and, most importantly, it's FREE. Specialized tutorials and guides that can be accessed at no or low cost are also available, such as this Klipfolio's guide on KPIs and deploying data to Salesforce dashboards.
Learning Salesforce also requires some important skills in order for you to succeed. Critical and analytical thinking skills are crucial because your primary task is to analyze needs and design the critical solution points into the system. Knowing how to work with a team is also important since you liaise with a wide array of business stakeholders – from leaders and directors, to customers and team members. It's easy to think of Salesforce as playing a game – you need to be a good strategist while paying attention to the small details and thinking out of the box solutions to win the game.
Is a Salesforce certification worth it?
In the end, the decision to invest in Salesforce training classes in return for a certification eventually boils down to the benefits and advantages you can get from being Salesforce-certified.
If you're already a Salesforce professional or working in a similar or related function, a certification can be an additional boost, turning you into an important asset of your company and putting you in a leadership position that allows you to manage team members and be involved in business strategy development.
With the growing demand for Salesforce expertise, competition also becomes tougher and a certification is a definite advantage. Salesforce training courses introduce you to a variety of real-life scenarios that will build your capacity when it comes to decision-making and critical thinking, which lie at the core of Salesforce. Certification in advanced Salesforce courses also means exposure and in-depth knowledge of the platform and its functionalities. The added skills on the use of these functionalities ups the services you can offer – whether as an employee or a consultant – and can bring in higher revenue for you.
Salesforce Dashboards and Reporting
As a Salesforce professional you will also want to learn about additional add-ons that will help you with your career. That is why Klipfolio is such a popular tool for certified Salesforce Professionals: building and sharing data insights from your Salesforce CRM is so much easier with our PowerMetrics.
Learn more about our Salesforce CRM app integration here!
Related Articles