Powerful
data visualizations
Data visualizations show you and your team the insights you need to make decisions with confidence.
Get Started Free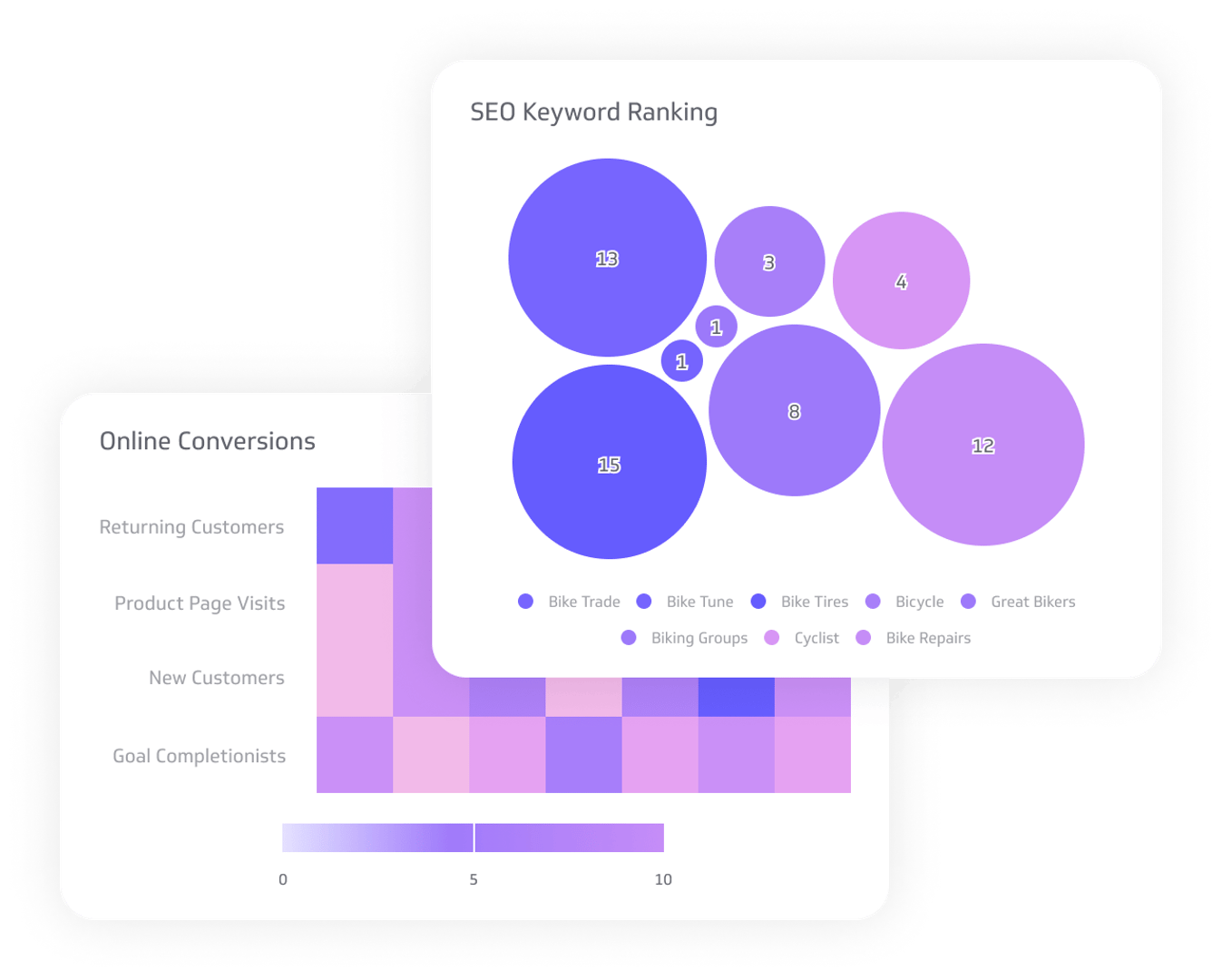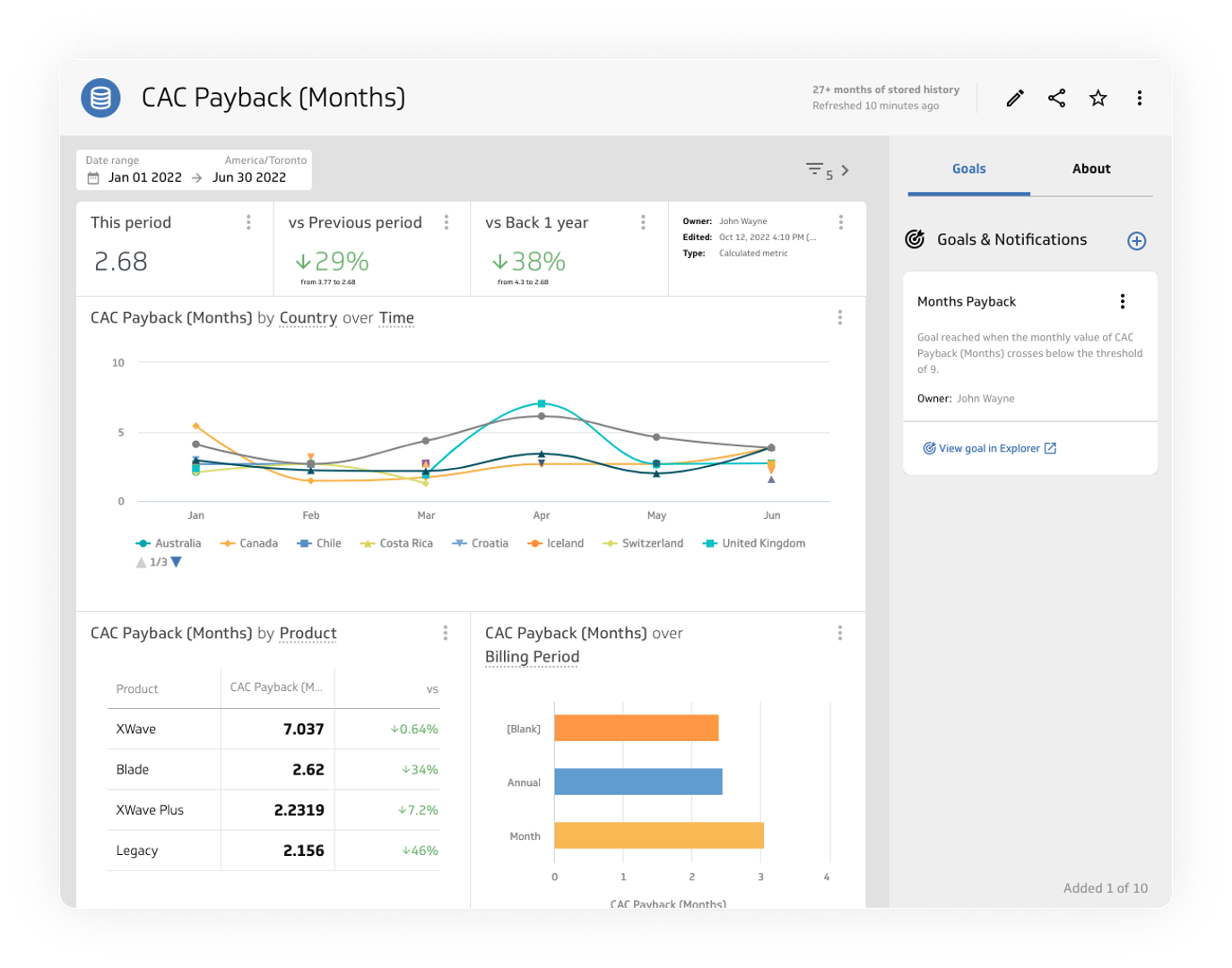 Instant visualizations
at your fingertips
Save time building charts and dashboards with automatically generated best-practice visualizations for each metric. PowerMetrics automatically generates a homepage for each metric showing the current value, metric definition, previous periods, segmentations and multiple charts. This helps everyone to find the best visualization to use for the type of data they have in their metric.
Use any visualization as a pre-built jumping off point to further personalize chart type, date range, filters, segmentation or goal. Easily create custom dashboards and PDF reports by using any homepage visualization with just a few clicks. For deeper analysis, bring the charts into Explorer and combine several metrics from different data sources on one chart.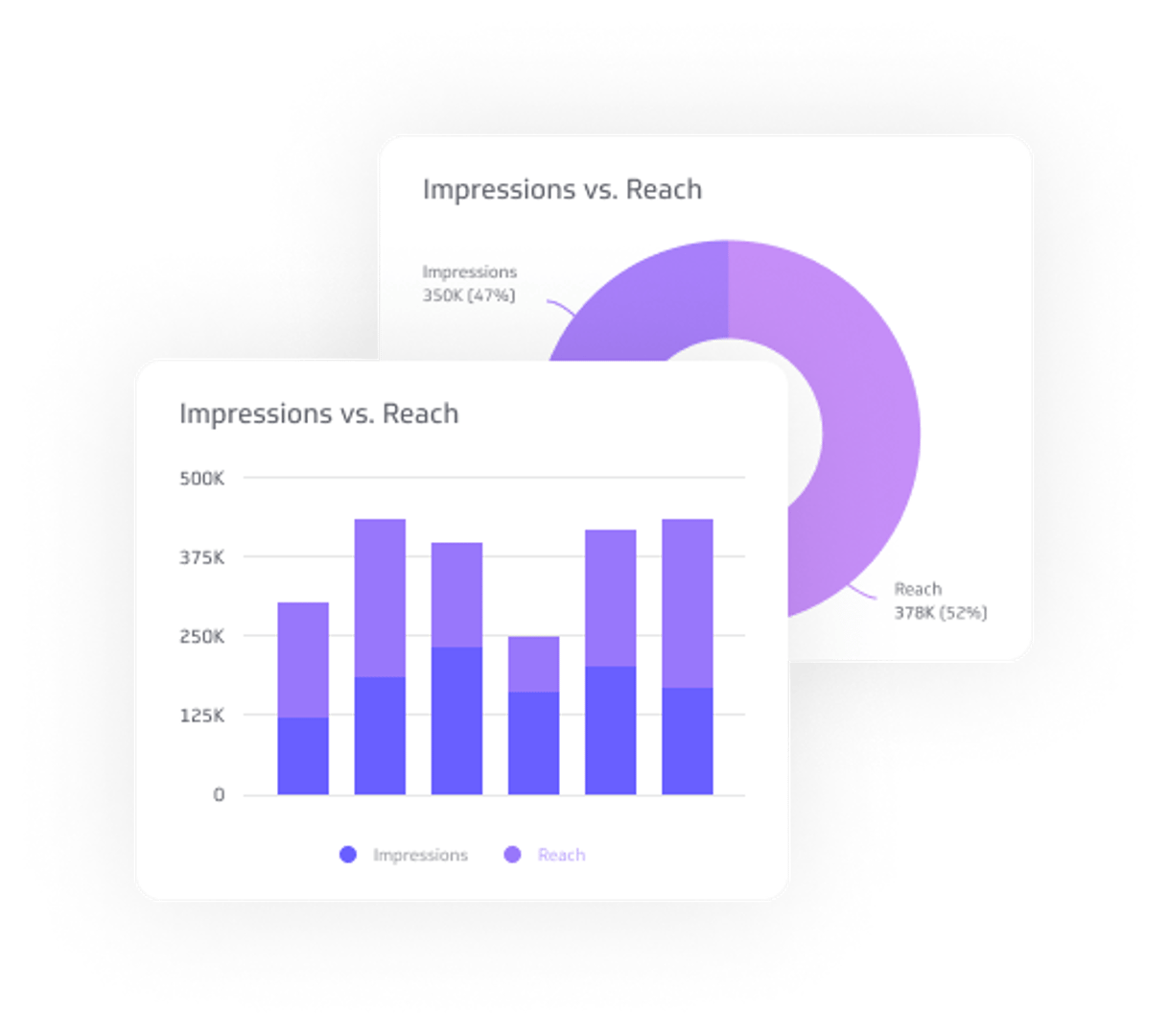 Self-serve
exploration
Change your metric visualization in seconds, not hours. No coding or formula writing required. 
Everybody can change the visualization with one click and build their own dashboards and reports. Need to get everyone on the same page? Share your dashboards with the team or display them on TVs throughout the office.
Segments and Filters
Dive into specific segments of your metric like geography, channel, or any other dimension that is built in. Or simply filter your data, for example, by date or product type. Segments and filters are powerful ways to visualize different aspects of your metric.
Chart Types
Choose from 28 chart types to visualize your metrics. From classic bar and line charts to out-of-the-box treemaps or radar plots, there's a visualization type to match your needs.
Colours
Add colours to your charts and customize colours for specific segments (e.g., always use blue for the USA or green for Brazil) to highlight important insights or align with your company branding.
Multi Metrics
Visualize metrics from different data sources within a dashboard to compare them or see how they correlate. Or use Explorer to look at multiple metrics at once and find actionable insights. When you're ready, save your visualizations to a dashboard to share with your team.
Goals
Metrics are about measuring progress. Add a goal to your visualization so you can know at-a-glance if you're trending towards your target.
Turn your data
into insights
Next:

Dashboards and Reports
Make your metrics accessible to your team, no matter their technical abilities. Encourage a data-driven culture, align your team on goals, and drive change.
Learn more