Goals and
notifications
The control you need to set your goals and drive business growth and the data strategy to hit your targets.
Get Started Free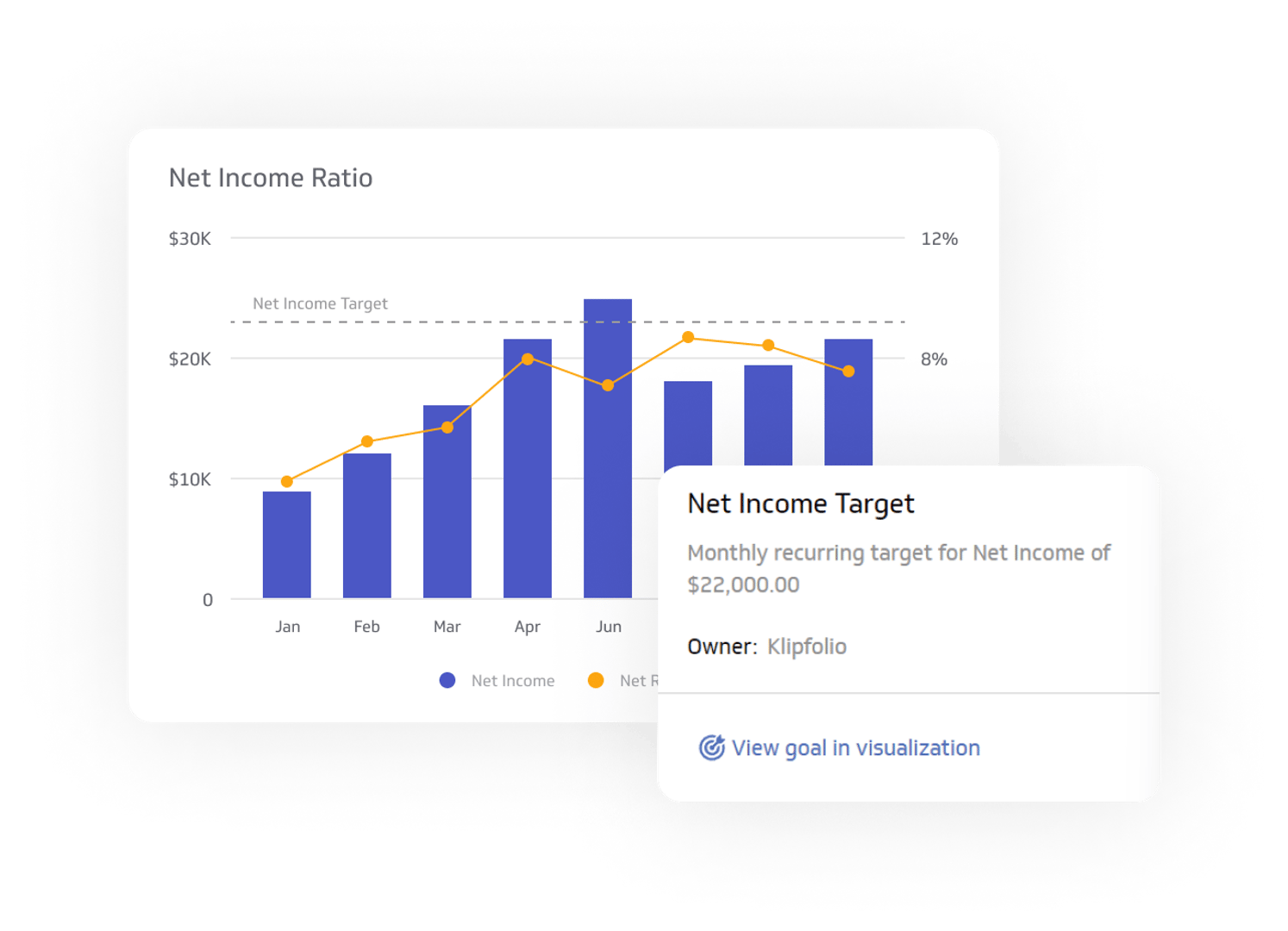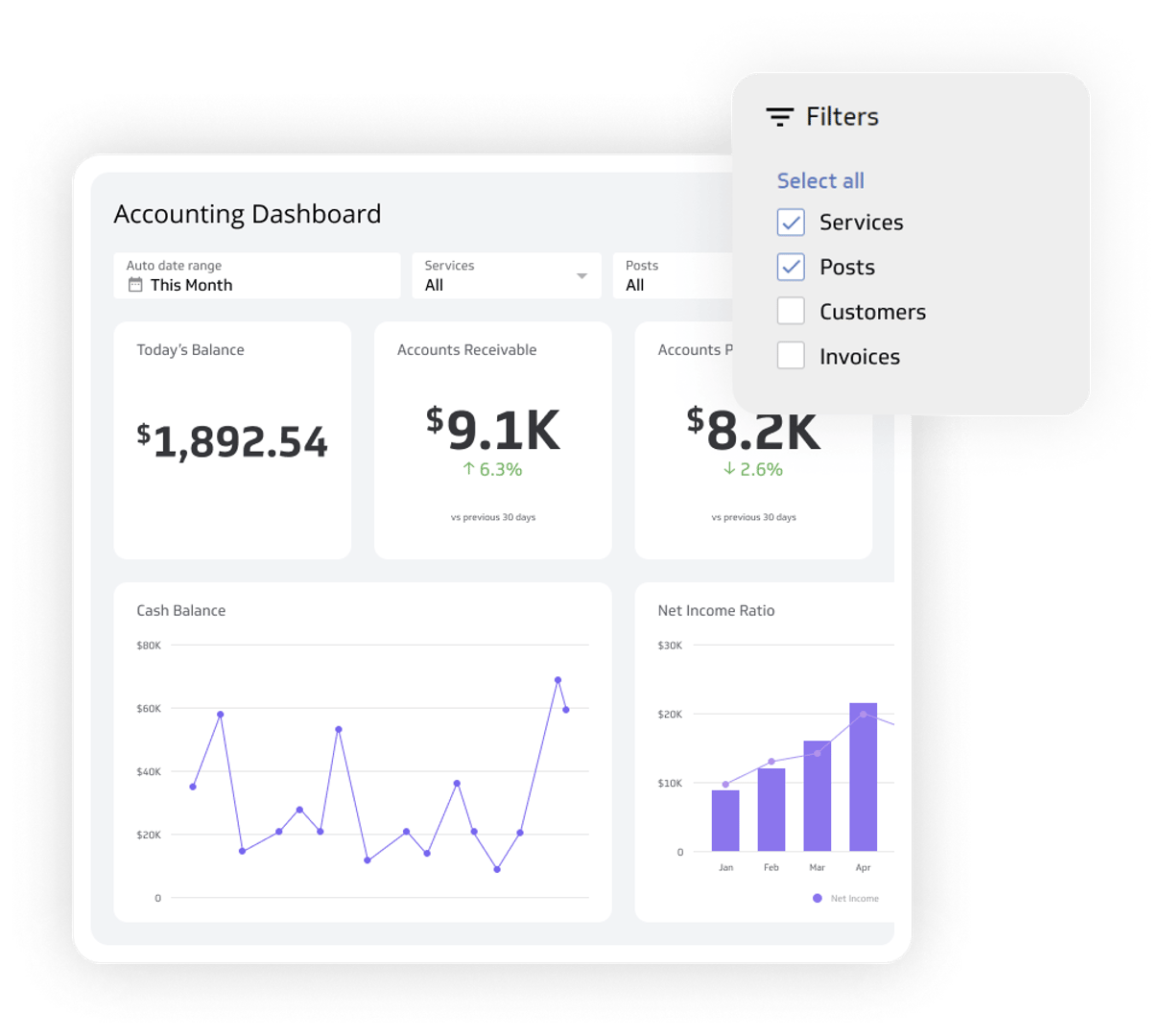 Use filters to set
specific goals
Filter and segment data in your metric to create specific goals based on available dimensions. The best part? When other users view those goals, the metric will update to the correct filters.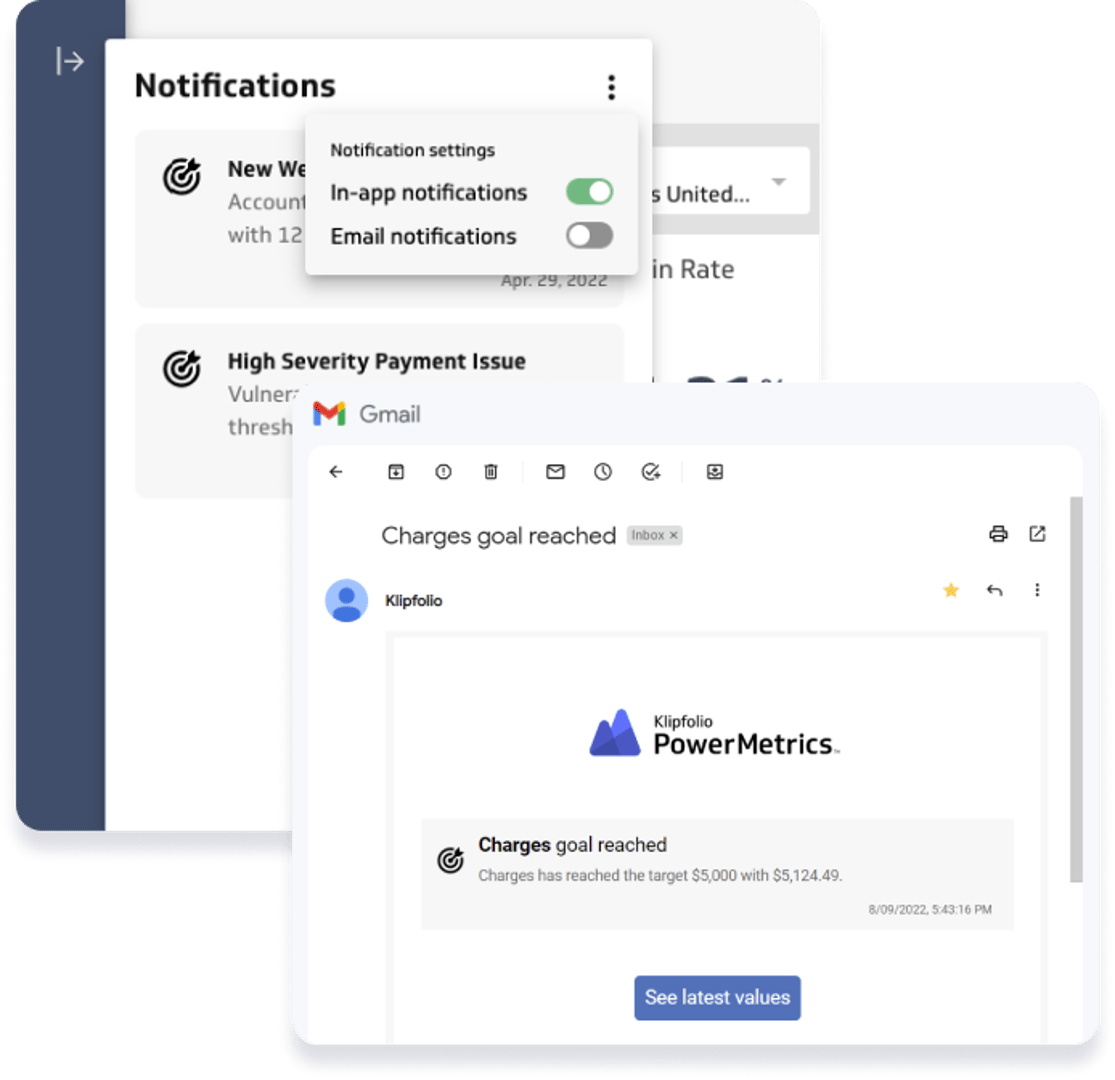 Be notified when
you reach your goals
Get notified in-app or via email notifications about the progress of your goals and those shared with you. Notifications are an early warning system that alerts you when you've hit your goals or missed the mark. Be aware of the trends in your metrics to react to changes as needed.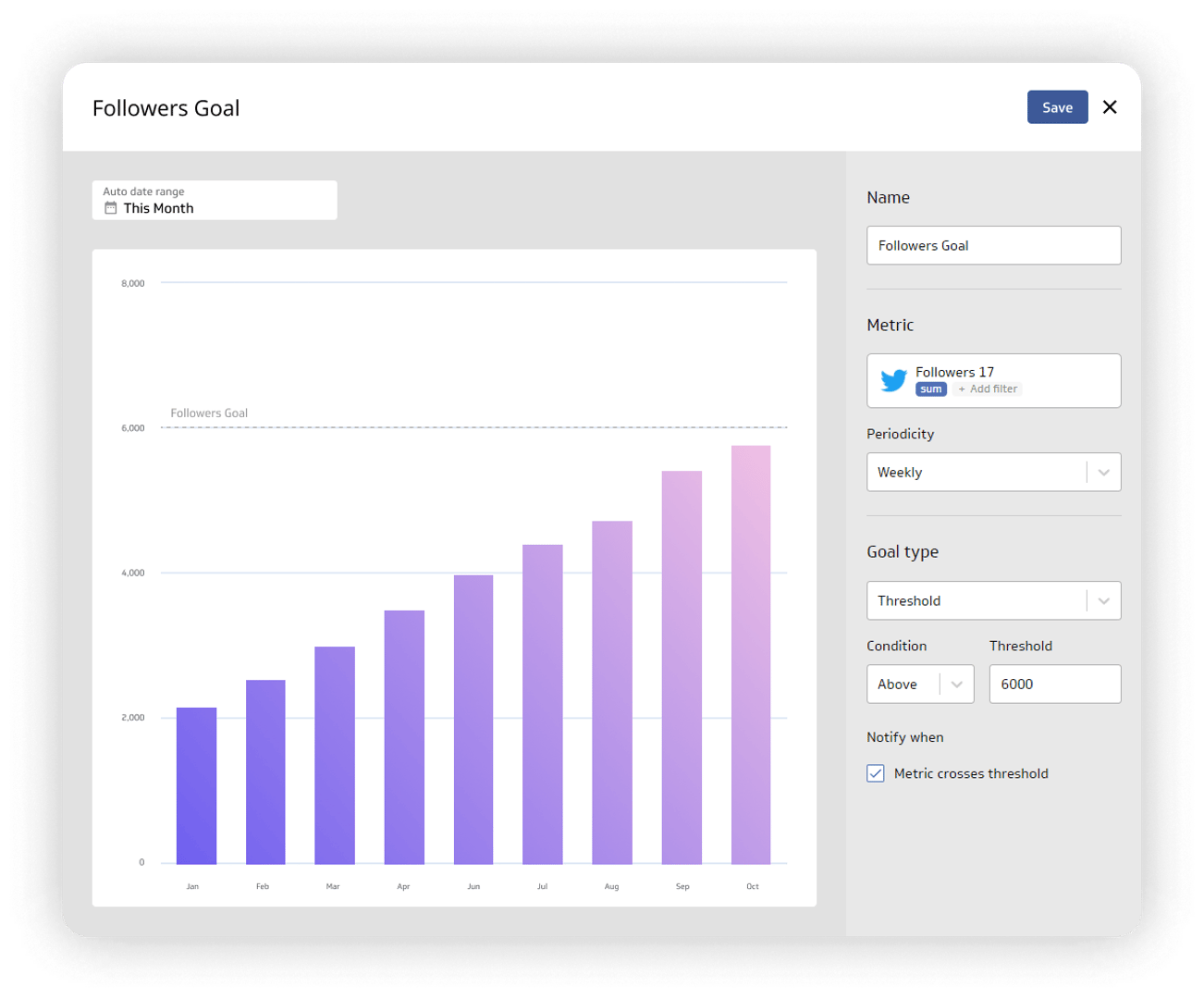 Set your
growth targets
Use your targets directly from your operating plan to track metrics against your business goals. Add a goal to a bar, line, area, or summary chart. Your team will appreciate clear and transparent goals.
Two goal types
in PowerMetrics
There are two goal types in PowerMetrics: threshold goals and recurring goals. You can add up to 10 goals to a single metric and display them on your dashboard so you and your team can set your targets and measure your progress.
Recurring Goals
Recurring goals track progress towards a target based on a time period. Set a value for a recurring target in a specific time period and be notified via email or in-app when you reach the target value.
Threshold goals
Threshold goals show how close you are to achieving your goal by monitoring if you've gone above or below the goal value. You can set a notification for threshold goals that will alert you via email or in-app when you cross the threshold value.
Turn your data
into insights
Next:

Collaboration and Sharing
Being data-driven is a team play. While keeping control of the data, share metrics and dashboards with your team so everyone is using the same data to make decisions.
Learn more