Store your data and
its history in one place
Improve collaboration and accessibility when you store all of your data in one place.
Get Started Free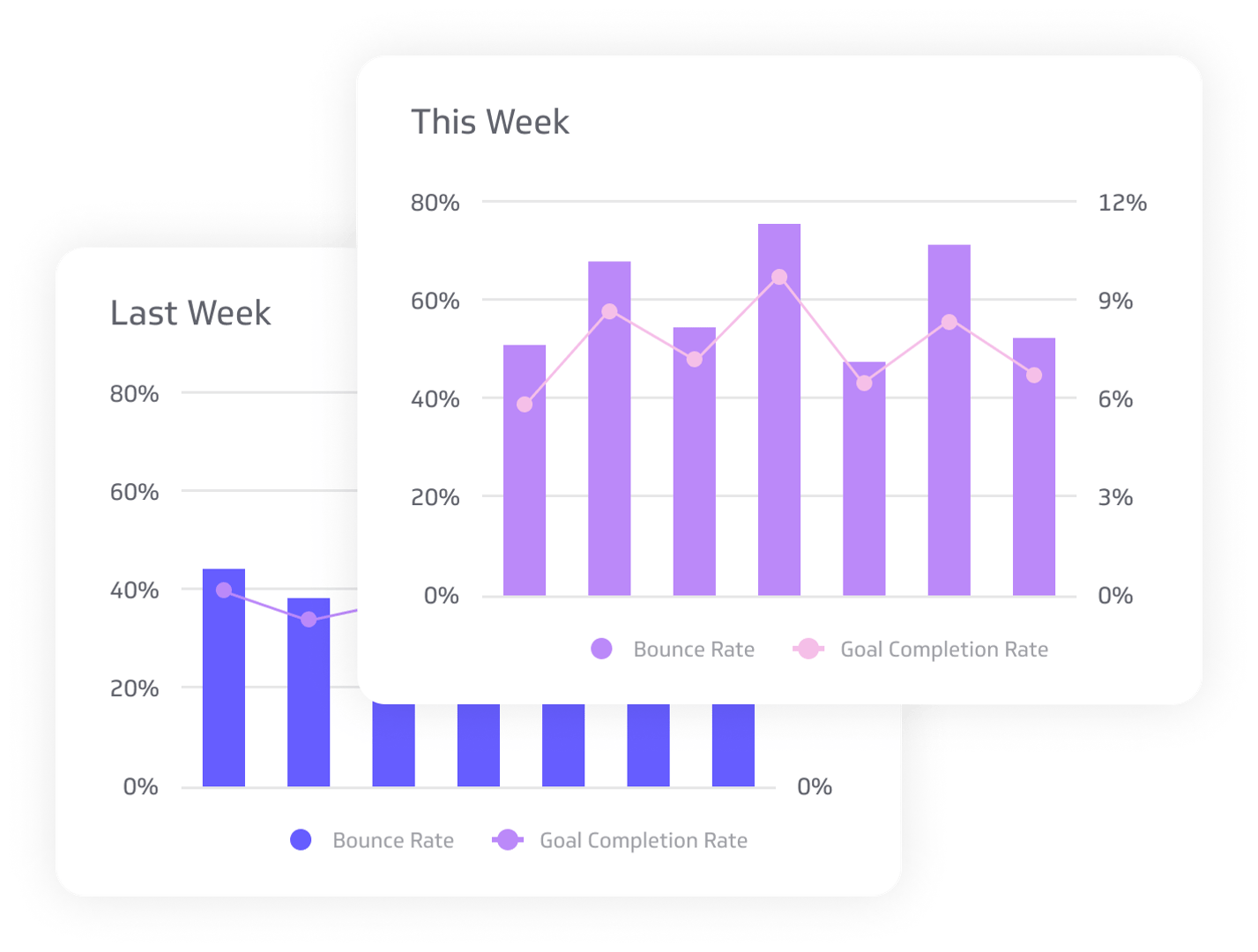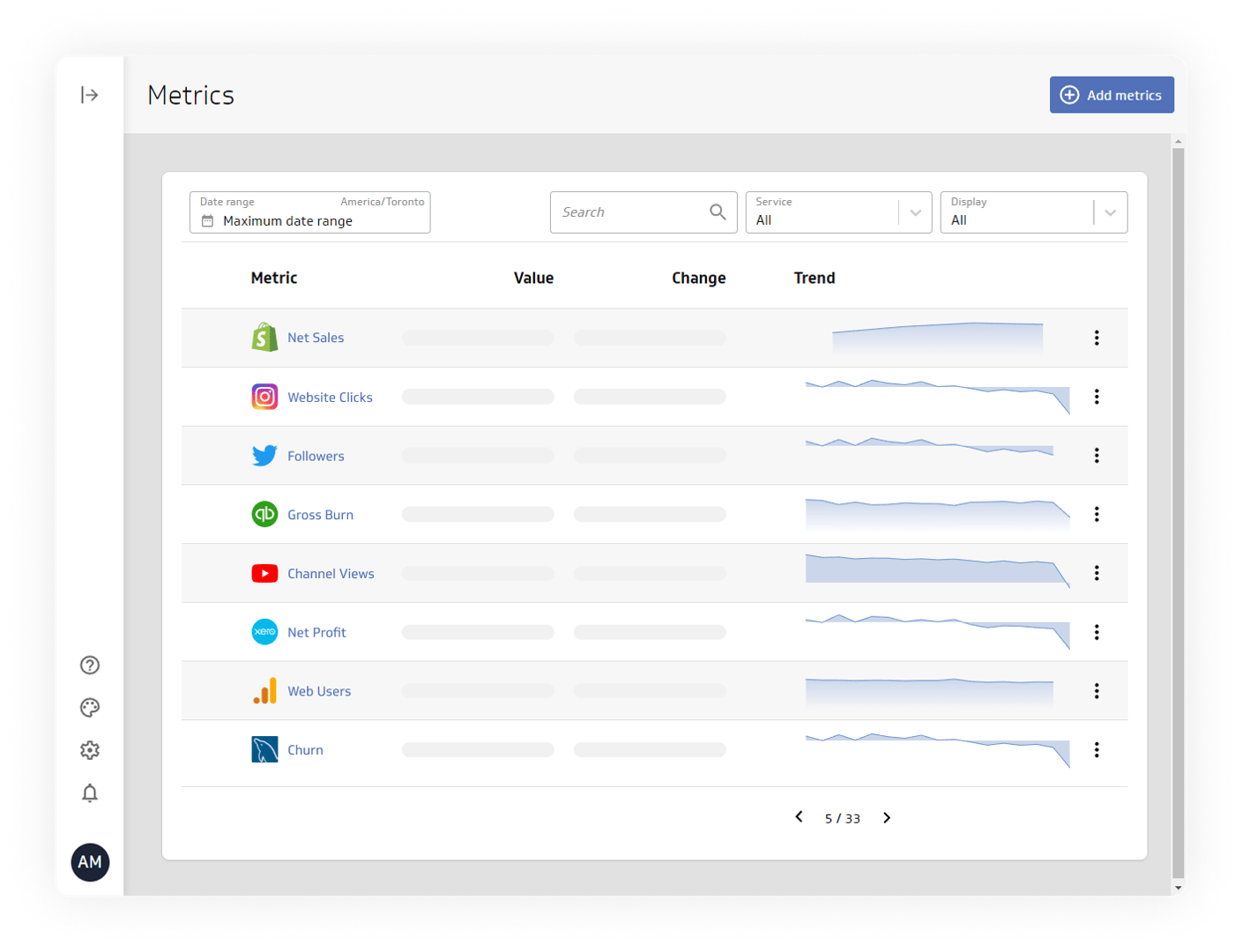 A metric warehouse
for all your data
PowerMetrics is a central repository: for builders to model and store data and for decision-makers to access the metrics they need to build dashboards and make decisions.
A metric warehouse gives you a complete picture of the measures that matter most to your business.
Designed for quick retrieval and aggregation of the data at query time for the metric.
Optimized for time-series operations which makes querying the data history of the metric fast.
Ideal for data visualization, segmentation, data exploration and sharing your metrics.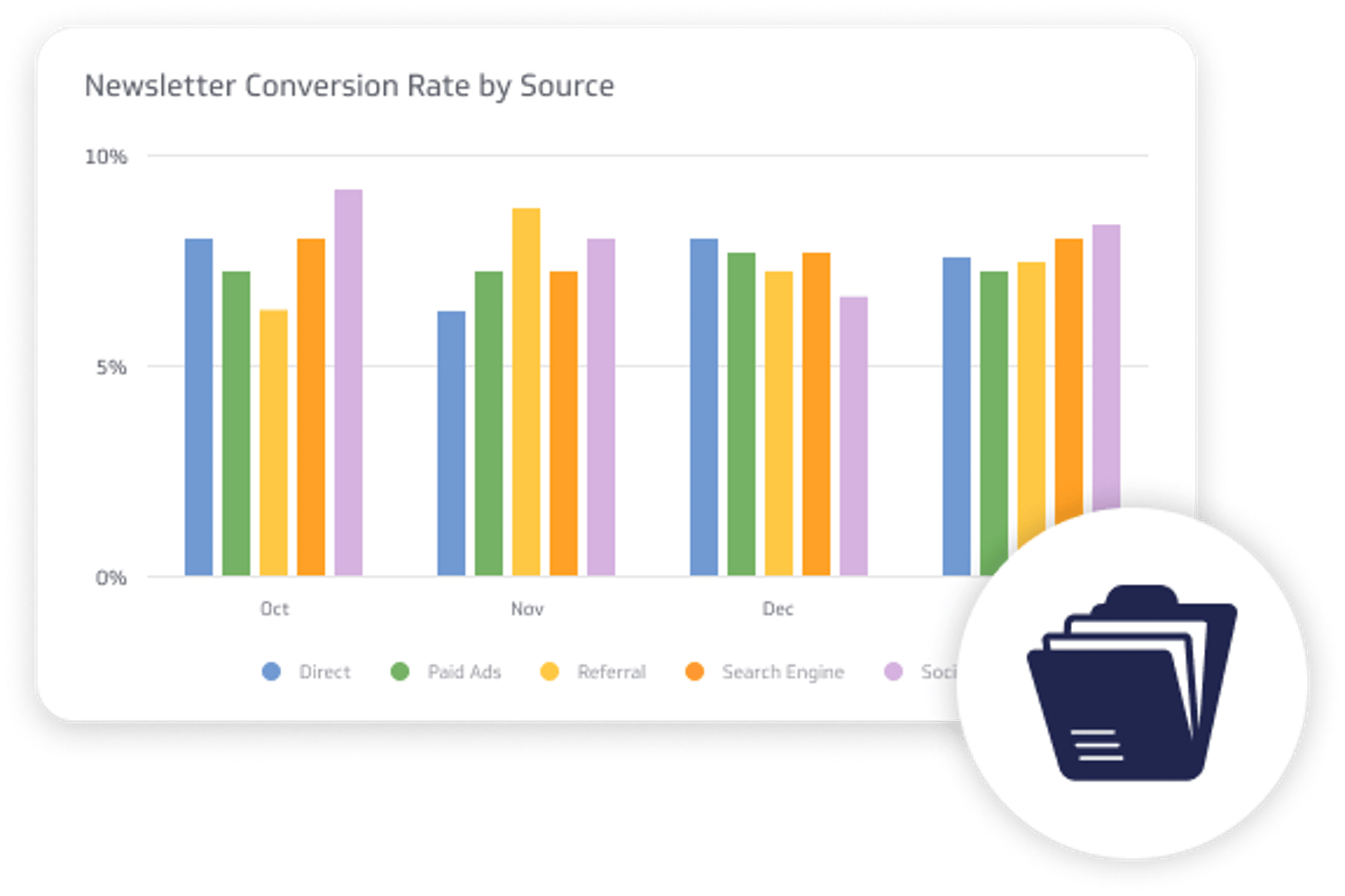 Data
storage
Store your data in a structured format, like measures, dimensions, and time series, so it's easy to work with across your metrics and visualizations. 
Automatic data refresh (up to every 15 minutes) organizes and stores your data so you're always using the most up-to-date data to uncover insights.
Minimize repeated data ingestion by reusing stored data to build your metrics.
Download the visualized data for any metric as a CSV file to keep on record, send as an email attachment, or include in a presentation.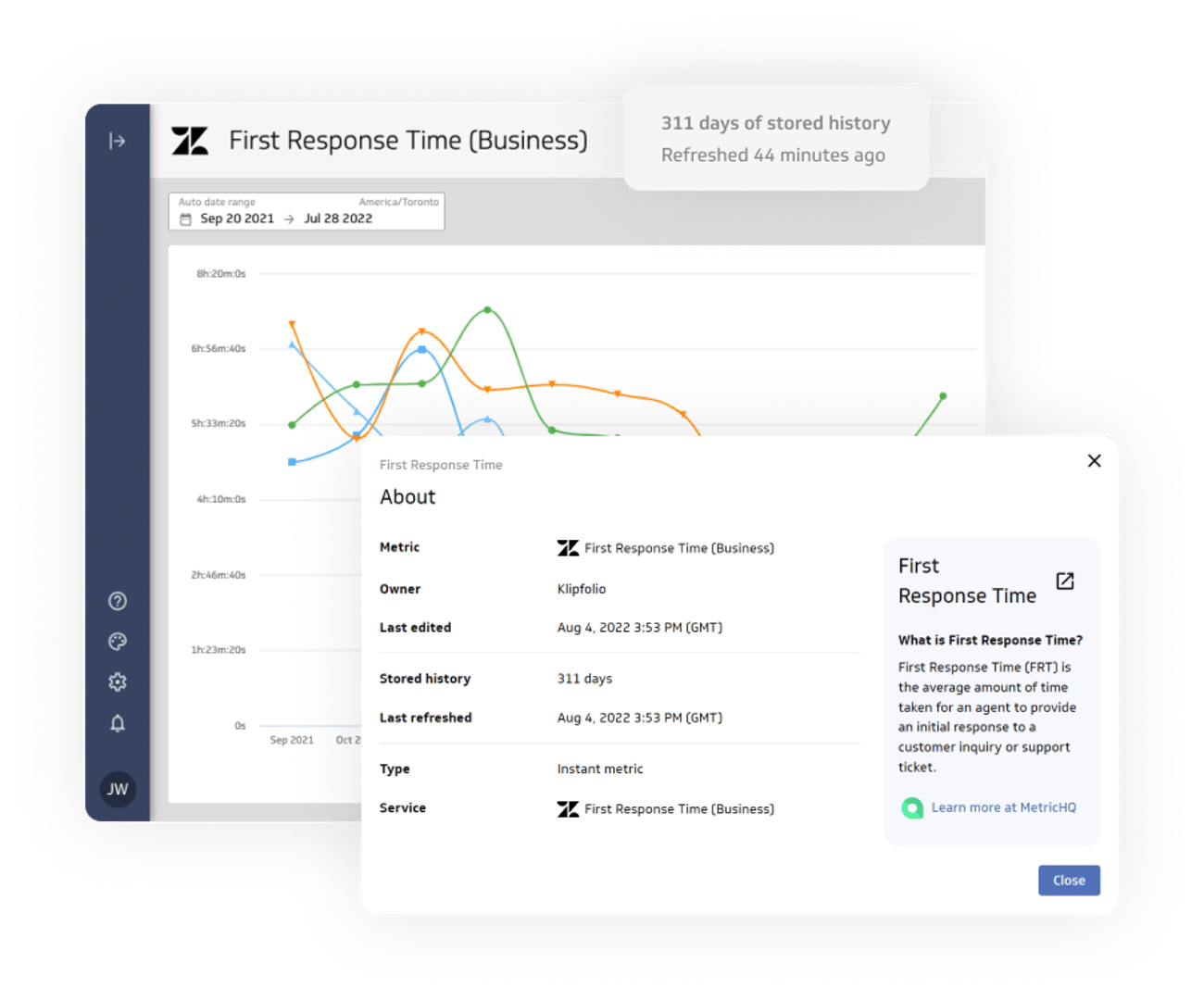 Data history
and more
Automatically store your data history.   
See how your metrics evolve over time or between specific moments in time.
Metrics automatically incorporate data into their values and history at the appropriate time context. If your data has no time field, we automatically add one for you as we combine data obtained at different times.
Consume the enriched data history as a single artifact.
Time Periods
Data storage and history affords you the ability to seamlessly compare time periods and view your metric at different time scales to see changes or further analyze at points of interest.
Backfill
Automatically get up to 6 months or more of historical data from supported data services (like Google Analytics, Google Ads and Shopify), when you use instant metrics.
Dimensions
Enrich your metrics with multiple dimensions that allow you to segment your data in new and interesting ways.
Data Reconciliation
The data history for your metric is automatically corrected when updates with conflicting data are ingested.
Turn your data
into insights
Next:

Building Metrics
Build powerful metrics tailored to your business needs and empower your non-technical team members to build dashboards. Save time and end repetitive feedback loops.
Learn more